Airbnb For Cars is Replacing Car Rental Business: Marketplace to Rent & Own Vehicles (Cars)
Buying a car is notoriously pricey, which is the topmost reason today why the rental business is growing! Airbnb for Cars is one of those lucky mascots on the block.  
Not to blame today's pierced economy though, following the success of ride-sharing like Uber, Lyft, Didi, Grab, now Airbnb for Cars is getting more popular than the traditional car rental business among all entrepreneurs. Because Airbnb has poured a great deal of fuel into the excitement of the shared economy. It allows more rental company owners to grow up in their market, since being an entrepreneur renting is better than just gaining car ownership.  
Do you also intend to start a renting business or need to transform your traditional rental car business to AirBnB-like? Keep reading this blog. It explains everything from basic concepts to the ways you can acquire to expand your rental carsharing business.
Introduction
In the past years, as we have talked about Uber and Lyft, they have grown their business model for short-distance traveling, and with that uber US market share is now 71% by May 2020, but the long-distance transport market was still less filled. So, if someone needs to go on a vacation for weeks and to the far location, they can't use Uber and Lyft, and with no option, they would opt for car rental companies by default.
But there's a problem. 
Rental carsharing businesses usually offer a limited range of cars, with contradictory prices and add-ons most of the time, no guarantee of the exact vehicle to be rented, and restricted pick-up locations.
Now, Air BnB for cars, an entrepreneur like you, solved this issue.
What is Airbnb for Cars?
Air BnB for cars, located in San Francisco, the United States, Canada, and California, is one of the peer-to-peer car-sharing networks that enable anyone that are users to lend their vehicles to others.  
In simple words, it lets car owners earn extra cash by renting their cars, while at the same time providing a comfortable and quick way for those who need to hire a car. 
Unlike Uber or Lyft, car service Air-bnb is not like a ride-hailing system but is similar to the traditional system. But this is not a traditional concept either. This makes it perfect for longer journeys with a 100 percent modernization that you schedule in advance. 
Does this mean it is a costly solution? 
No. It's much cheaper than conventional rentals and also has owners who let drivers rent who are under twenty-five with proper documentation and care.
How Airbnb for Cars Works?
In an online format, such as a mobile application or software on the device, Air BnB links the owner and the renter. This impact of the model depends on customer support and penetration and its greatest strengths are all customers who view the product, book services and give confirmation.
The best Air BnB shade car rental apps available on the market such as Turo (5 stars) works in the following steps,   
A car owner and cruiser will mention the vehicle details in-depth, along with address, pictures, and videos.

Car riders will choose the right car with queries and specialized filters to

rent a car for their adventure.

If it passes all these detailed requirements, the car rider will book the vehicle, attached to it. Based on the rider's option, the booking can be made immediately or under reservation.  

For the trustworthy rental service, the leased car collection and delivery place will be listed, and the person who drives the car will also need to enter license information. 

Then, the rider or traveler can make rental car payments with multiple options like google payment, debit cards, credit cards, wallets, etc. in a secure way. 

Lastly, monitoring reports will be produced for a productive business.
If you also wish to commence a business like Airbnb for car services, consider all these steps and analyze the market expectations, and contact an app development company for the best app and UI/UX designs.
How Airbnb for Cars Beat Traditional Vehicle Rentals?
The peer-to-peer lending network with quick access that helps renters to feed in for authentication personal points is one of the greatest reasons the Air-BnB car sharing marketplace is dominating the traditional vehicle rentals. On each side of the competition, this air-BnB model for car provides many advantages such as, 
For Travelers
Travelers and guests have access to a number of vehicles under renting a car near me and can brow

se with features that suit their tastes much better than a rented car. 

The reservation is quick and efficient for all destinations and they know just what they pay for.

The price is about 25 percent cheaper than a typical rental vehicle.

More convenient than most (if not all) vehicle agencies.
For Car Owners
It provides the

process of quick listings

under the car on rent near me.

Give liability insurance to host

for the cover of up to $1 million (Turo go), and for damage and injury provides statutory cover up to $10 million

(depending on the damage and accident). 

Provides assistance on the roadside anywhere 24/7.

Hosts will make more than $600 a month (On Average).

It opens up the possibility of making money with an asset parked in their homes. 
However, if you are still confused both as the same, look at the below-mentioned differences that clear the air. 
Airbnb for Cars vs. Traditional Vehicle Rentals
Airbnb for Cars
Traditional Vehicle Rentals

1. It can operate on a global scale.

1. The rental industry has medium and steady barriers to entry and can not compete with large rental car companies.

2. It is the platform for people to share properties. (Car and hotel)

2. It is an organization that leases the asset (vehicles like car, truck) for limited periods of time. Eg. Tesla

3. Prices and costs are more competitive.

3. Less competitive pricing.

4. Easy rental and great communication with the car owner.

4.

It's not easy to communicate with

hosts

due to complex policies.

5. Access to pickup from the desired city location or from the house.

5. It may or may not have access to pick up from the desired location.

6. It provides 100% personalized experience.

6. Traditional and impersonal counter.

7.

Have a great liability insurance policy, item terms & conditions, and measurements.

7. Doesn't possess the insurance policy and standards.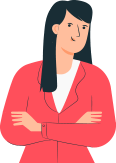 Have an app idea for the car rental business? Let's validate it together.
Now, looking at the huge difference, many of you who own a rental business might want to expand the marketplace due to limited opportunities in the current segment. But the question is, can you transform your rental carsharing business into an app like Airbnb? If yes, how? That's exactly our next topic. Scroll down.
How to Expand Your Car Rental Business to Airbnb for Cars?
Start a Business Using Airbnb Model

You can use a car booking to build your own website and launch your company with a trustworthy app development company for your best app ideas right away. You will check and expand the requirements on the website by different people in your area renting their vehicles. These criteria encourage the creation of emerging entrepreneurs into a part of this fashionable market.  

This solution would also give everyone a variety of functionalities. You can conveniently tailor additional programs, and integrate your business concepts  with new features add-ons such as,

Customizable Platform:

Have a fully flexible framework that is implemented leveraging open source technology. 

Multiple Payment Gateway

: To ensure convenience.  

Multiple Features and Functionalities:

To provide a hassle-free line coverage experience to your users.

Apart from these, you can integrate social media channels to your application or software to get the updates and feedback from customers from time to time. 

Look For Prerequisites to Start a Business

There are things that the company has to do to get off the ground. So, here are the three main aspects to start your own company. And please, be versatile. The company is special and you may need to change the list as you go.

Identify a niche:

You need to know about particular criteria as it is a diversified sector, target your customers, and evaluate your rivals in the industry.

Find out a platform:

To start a rental carsharing company, you'd need an online portal (the website or smartphone apps), a domain name for the URL of your website, and host your own page with business partners.

Check the facilities provided by the platform:

Creating a website shouldn't be an entrepreneurs' primary purpose. The program should provide excellent facilities and amenities for maintaining, running, and supporting the online cars rent website.  

Prepare Airbnb Revenue Script Model

To increase the opportunities in business models, thinking on revenue script is one of the important things you can't miss. When you use the tools to create a website, you will make a profit. The concept for generating specific income requires the profits received by vehicle hosts and consumers. It mostly consists of fees that is charged from both the owners and the customers in form of different modes such as, 

Get Commission on Booking Charges:

The owner can change the number in the shopping list to a renter for each product that made the reservation.

Start Off-Site Commercials and Promotion of Car Listing:

Owners can spend a little extra to include their website promotions with the banner or other advertising.

Get Subscription Deal for Car Owner:

When a customer picks and books a rental counter, then finishes the process by making a deposit, the administrator will receive a revenue fee, maybe in thousands.

Remember one thing that your rental business will grow into an Uber-like business only when you work on special features and provide great service to customers. So let's understand what features you can integrate into your existing application or into a new one.
Unique Features of Airbnb for Cars App Like Turo
Reservations

Your users must get a simple process choice to register themselves and depending on their preferences allow them to handle the reservation. It can display pieces of information like, 

Register via email id, 

Verification link, 

Users id, 

Code, 

Status, 

List, 

Check-in options, etc.

It can also view discounts for visitors and information on payouts for all users.

Bookings

It is the feature designed specifically for the owners. The rental counter may or may not be part of reservations as you can show bookings status separately with detailed view information of check-in options when the user book the car according to their choices such as, 

Previous booking,

Viewing product details,

Hosting vehicle types,

View renter review and ratings,

Template generation,

Booking alters,

Update version, etc.

This way, you can gather information for the active users and inactive users in a separate list and can get an opportunity to promote your business among those inactive users in the background as per references. 

Car Facilities

Do you think all consumers need the same type of car? Obviously not! Each consumer has different choices of cars and needs to book cars on rent near me option anyhow. So, in that case, giving an option to choose the vehicle they want to book will be the icing on the cake for your business. Therefore, display information on the application like,  

Car brand details and hosting vehicle types,

Car features, battery life, and specification,

Photos of the vehicle for selection and order,

Liability insurance cover damage and dust,

View parking facilities and availability of passengers, etc.

Along with car details, you also need to gather information like,

Exotic location,

Ride date and time,

Drop dates and times,

Finalized model, etc.

This gives a rider the utmost convenience and pleasant experience.   

Details of Car Renting

In the world of uncertainty, inflation, fluctuations, it is impossible for owners to keep the price for vehicle riding fixed all the time. Which is one of the main reasons why you need carsharing renting details in the mobile phone application, such as,  

Hourly cost,

Weekly cost,

Daily cost,

Monthly cost, etc.

Document Verification

To rent a car, the car owner needs to access documentation of car drivers and riders such as driving licenses, passports, etc. So, instead of collecting physical copies of driving licenses and passports, you can allow owners to gather the documents in an online format within the application only. This is one of the authentications that allows you to trust the person. This trust allows you to get in contact with the customer and share more details. 

Account Management

The car renter will be the most benefited from this kind of unique feature services. The website or app can provide users with a complete management guide from booking to protection plans to have trouble-free journeys in case of emergencies, with which they can share the specifics of the trips and destinations they take any time. It may include,  

Password management,

Account life cycle management

Insurance policy management,

Emergency access management,

Auditing and reporting management,

History of the road trip,

Rebooking past book trips,

Customer support and roadside assistance,

GPS tracking and notic

e,

Reviews, ratings to give and view, etc.

This feature will support users who feel comfortable and secure after exchanging their ride information in just one contact with the trusted emergency number and management.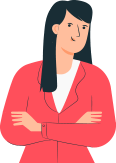 Want to have similar functionalities in your car rentals app?
FAQ
What is Airbnb for cars?

It is a platform and community for carsharing that lets owners earn extra cash by renting their cars on the airport or station area or even for the occasion like wedding, while at the same time providing a convenient experience and easy route for those who need to hire a vehicle. 

Is there a car rental like Airbnb?

Yes. Getaround, Turo, Hertz, Carngo, Enterprise, Getaway, Expedia, Kayak, Priceline, Orbitz, RENTAL24H, Rentalcars.com, and Skyscanner are prime examples of the carsharing rental like Air-bnb across the US, Canada, Los Angeles, London, the UK as per their service model on airports, hotels, and train stations. 

Is Turo cheaper than car rental?

Though Turo is not alleging or attempting to smash conventional carsharing rates, but Turo (locations explored) may be a cheaper option. There's also a much broader range of vehicles available and the model year will be up to 10 years old.

Is there an app to rent cars?

Getaround, Turo, Carngo, Enterprise, Sixt, Kayak, Priceline, Orbitz, RENTAL24H, Rentalcars.com, and Skyscanner are the platforms where you can rent your cars and earn in hundreds, thousands, and millions.
Conclusion
The rental company has already entered the modern world and with its increasing demand, it introduced millions of customers into the industry. Having learned all of the above-mentioned features and tactics, now you are ready to get off the ground in the rental industry and run your own reliable and successful rental carsharing company.
But if you are jumping in the industry as a newcomer, you may need to introduce a minimum viable product before you launch the final product in the market as it will give you more ideas of your vision and long term plan. Once you get sure of your idea, you can contact an app development company and can kick start your business. 
However, if you have any questions, suggestions, or even need guidance for your app ideas for android or apple, you can contact us or even schedule a call at any time and we will be back to you with the best solutions. Good luck!
This page was last edited on October 23rd, 2020, at 12:35 PM.