Demand for Alcohol is Strong Amid COVID-19 Outbreak: 3 Tips to Sustain and Expand Your Alcohol Delivery Business
Coronavirus pandemic has made human life radically different these days. As companies issued work from home, schools announce closures, in-store buying is no longer in practice, restrictions laid on dine-in restaurants, people are moving towards on-demand applications. Now, let's accept it, yesterday's luxury is today's demand. Thus, there are innumerable on-demand apps from grocery delivery apps to food delivery apps to alcohol delivery app development.
Staying home is taking a toll on people which is giving rise to online and automatic services all over the world. In this blog, we are going to talk about how one can expand his liquor business in this coronavirus pandemic and flu season. We have also mentioned some essential features as well as the best booze delivery apps 2020 for better competitive analysis.
Introduction
On-demand apps have become a major requirement since they meet all our demands quickly and deliver at our doorsteps. One just has to place a request in the specific app and get the service in their area. Now, in this quarantine and social distancing practice, people are getting more use to online delivery services.
Along with stocking up groceries, food, other necessities items, people are also storing booze for the weekends. Work from home is accompanied by virtual happy hours over Zoom, Netflix Party, and an adult beverage which helps in unwinding the stress of coronavirus outbreak.
Who will summon up their energy to go to the liquor store nearby after putting a homemade face mask? In that scenario, a booze delivery app is a good option.
Being a leading mobile app development company in Toronto, we have developed Uber for delivery apps in several categories right from Uber alcohol delivery to Uber-like taxi apps. So, if you are running a delivery startup and want to manage your last-minute orders, customers, logistics, you can discuss your app idea with us.
Now, let's have a look at one such delivery app idea that is for the licensed liquor stores and bars who are willing to make business in the COVID-19 pandemic. Before diving into the tips to grow the alcohol delivery app business, let's have a look at the online status of beer wine delivery options.
According to research from Nielsen, in the middle of March in the US, online alcohol sales have climbed by 243% over one week.
The Alcohol and Gaming Commission of Ontario announced restaurants and bars can temporarily sell alcohol with food takeout and delivery orders as part of new measures meant to help businesses and residents.
Delivery apps like Uber Eats have expanded their delivery offerings in Toronto to include alcohol. In New York City, Drizly, the liquor delivery app, addressed a spike of more than 450 percent in March. Minibar, another delivery app that delivers alcohol, also marked an increase of 131 percent in March after the official closure of bars across the city of
According to a CNBC report, online alcohol and spirits order is up by 20%.
According to a scheduling platform Doodle, an increase of 296% in group meetings booked specifically for virtual happy hours and drinking events is seen in March.
After looking at the news updates, it is clearly noticeable that the liquor delivery service has changed overnight due to the flu season. If you have made up your mind to create a "liquor store near me" platform or alcohol delivery app development, then you should have a look at the following tips curated by our expert on demand delivery app consultant.
3 Tips to Increase Business Through Online Alcohol Delivery
#1 Create a combo of alcohol delivery and food orders
According to a report by the Center for Disease Control and Prevention, coronavirus is not transmitted through food or food packaging. Thus, people are open to ordering their favorite food options and groceries online. They have perceived the notion of buying online, thus you being an alcohol delivery can schedule some online combos with food orders. Initially, you might have to pay the third-party commission but it is beneficial for your business in this isolation practice.
#2 Tie-up with best food delivery apps
When you decide to create online app for alcohol delivery, on a trial basis you should collaborate with a food delivery app to see the response of the users. Such tie-ups will also, help in building consumer loyalty and brand retention for a longer period.
According to the "Food and Wine" Magazine's executive wine editor, Ray Isle in an interview with CNBC via Zoom told that she had never thought of online social schedules with family and friends having a virtual drink together.
If you are looking to develop the best alcohol delivery app, we at Space-O Technologies Canada, are eager to help you. Being a dedicated app development firm, we design and develop Uber for delivery in different categories from groceries to laundry. We manage everything from delivery scheduling to delivery tracking, receiving payments to communicating with customers about deliveries.
#3 Appropriate feature integration for alcohol delivery app
Now, when planning "alcohol near me" apps, you need to integrate specific features set that can enhance your online customers' service. Let's have a look at some of the features:
Schedule delivery: Allow your users to schedule their liquor so that they can easily meet other requirements of the week. And you can easily manage the logistics by lining up these schedules in advance.
Top shelf service: Your app should have a customer support team, to help users through any issues while navigating in the app.
Search filter: Make sure you have integrated proper filters to make a selection from booze like whiskey, vodka, wine, beer, bourbon, and also to engage users you need to curate proper search navigation.
Shipping service: Being an online 24 hours alcohol delivery, you need to provide booze anywhere, anytime. For instance, if you are located and serving California, you also have to consider orders from San Diego, Miami, New York, Washington. This way you can expand your business in other states and cities. And the travel expense will be minimal for you once you start making profits.
Re-ordering the booze: Allow customers to keep a track of order history and access the details of all purchases. Give them an option of reordering from history to save their navigation time in the app for repetitive orders.
So, these were the tips to grow your liquor delivery business online. Now, let's dive into some essential features that will help you develop your UI/UX and give you a clear idea about the app's functionality.
Essential Features to Integrate in Alcohol Delivery App Development
1. Login through filters: Now, for other delivery apps this must be a common feature, but for alcohol deliveries, this feature is important. You cannot supply liquor to anyone, there needs to be a secure login functionality. There are several parameters like drinking age and other checking points in the form of an individual's name, identity proof, location, delivery address, to maintain human sanity on your online platform.
2. Browse by category: Allow users to check more options in the app through different categories and subcategories of liquor. As there is a vast variety of booze available in the market, you have to curate the browsing data-keeping every individual preference in mind.
3. Pick-up/Home delivery: This particular ingredient gives online users extra leverage. If a user wants to pickup his liquors from the store and wants to save the delivery charges then he can easily opt for this delivery option. If he wants delivery at his house baring the delivery fee then he can go for another option. Thus, you need to integrate both functionalities for their convenience.
4. Track order: Through GPS navigation allow users to track order with estimated time and distance. This will avoid miscommunication and will result in a better delivery service.
5. Shopping mart: You can extend your business by integrating snacks, cookies, and other breweries that accompany your alcohols. People will be able to purchase their favorite booze companions from the same platform. It is more convenient than switching apps to buy such items.
6. Payment method: Uber for alcohol delivery needs to have seamless payment gateway integration. Whether it is a credit card, debit card, or cash mode, you need to provide security platforms like Stripe, Paypal, to make the process faster for future transactions.
7. Reviews and comments: This is a very important feature that will make you understand the user's perspective. You will be able to update your app according to the comment and review. This will also help to meet the loopholes in the delivery app solution.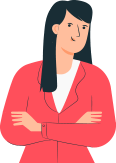 Have an alcohol delivery app idea in mind? Discuss it with us.
Before ending the blog, let's go through some of the leading and best alcohol delivery apps in 2020. For your convenience, we have prepared this scannable table for a quick glance into your competitors.
Top Alcohol Delivery Apps in 2020
App Name
Features
App Store Link
Play Store Link
Drizly

Shop from the largest selection of wines, beers, and spirits
Price comparison filters for users from different liquor stores in a particular area
Easy payment method
Tracking the order
Push notification alerts

Minibar

Search and filter for finding the best liquor
Expert recommendations and information related to each liquor
Schedule deliveries
Tracking orders
Offerings in the form of referral discounts
Payment gateway integration

Saucey

UEasy search navigation
Shop favorite snacks or cookie product
Place an order or add to wishlist
Seamless payment modes
Real-time tracking
Customer support service
No delivery fees or service fees

Winc

Personalized wine liquor recommendations
Users can customize their orders
Integration of filters like flavor questionnaire
Invite friends

–
Swill

Transparent pricing straight from the shelves
Self-secure payment
Provides information on each and every liquor
Tracking orders
Push notifications
Reviews and ratings

Boozer

Search through different products based on categories
Detailed product description
Live order tracking
Schedule order upto 5 days in advance
So, if you are planning to make a liquor bottle delivery app for birthday parties, poker night, get-togethers with last-minute champagne surprises, you can reach all these events and functions easily. If you are a retailer or beer store owner, this is a golden opportunity for you to sell online drinks, cocktail, a crate of bottles without curbing the prices and earn profits.
Frequently Asked Questions For Alcohol Delivery App
1. Is there any app for alcohol delivery?
There are many apps for online alcohol delivery service like Drizly, Minibar, Saucey, Winc, Swill, who are the best booze delivery apps in 2020 providing excellent service through digital platforms (website, apps)
2. What is the status of alcohol delivery in COVID-19 pandemic?
The alcohol delivery apps are surging in their demands. With Drizly noticing the business of more than 450 percent in March. Minibar, another delivery app that delivers alcohol, also marked an increase of 131 percent makes the isolation situation in their favor.
3. Will you provide documentation for the delivery app? Do I own the code?
Yes, we provide complete documentation for the delivery app or solution that we develop for your business. In short, you own the code of your app.
4. What are the essential features of alcohol delivery app?
Here are some of the essential features of alcohol delivery:
Login through filters
Browse by category
Pick-up/Home delivery
Track order
Shopping mart
Payment method
Schedule order/ Reorder
Reviews and comments
Conclusion
If you have any query or confusion about alcohol delivery app development or alcohol delivery Toronto, develop app like Boozer or Drizly, we provide support to our clients right from the idea generation stage to deployment of the app on respective platforms. We can resolve your problem related to the app development cost, updates and bugs of the app, specific documentation for iPhone or Android app launch.
Our team of on demand app developers will figure out the best solution for your business, making everything smooth. Ready to take your delivery business online? Get in touch with us and let us guide you further. We provide a free consultation, and for that, you just have to fill up the contact us form with your requirements and one of our sales representatives will get in touch with you in a short span of time.
This page was last edited on August 21st, 2020, at 12:28 PM.