How Much Does an App Development Cost in 2020? [Complete Guide]
Thought of starting a digital business always comes with the greatest concern that is app development cost, and no straight answer is given yet. Because it relies on multiple factors, types, categories, and most notably, it depends on what you need, how much you need, when you need, and where you need.
But what if I tell you that all the essential variables, types, and everything else you need can be learned in a few minutes read?
Imagine, you will be saving time, money, and efforts while outsourcing the app development. Because why not? Your time is valuable and you can give inputs on the global mobile application market that is ready to generate the revenue of USD 5274 million by 2024. Insane numbers, right?
Let's make it more insane and earn in millions by learning how you can handle your app development budget to get the best out of it even before you start.
App Development Cost: The Metrics
Since mobile app acceptability has developed rapidly, we all know it's getting more rational to have an app start-up these days. Nearly everybody has a smartphone app that makes it easy and quick to do a portion of their everyday tasks.
But what goes into making those apps that makes people's life easier?
Before we explain our analysis, look at the below-mentioned cost breakdown of the quotations for mobile application development cost and the timeline by Clutch industry surveys that had been conducted with the most reliable windows mobile industry. 
The average cost

to make an app is around $171,450 set at a standard rate of $150/hour. 

This can increase

to $727,500 for complex apps and functionality to be implemented.

The minimum budget

for app development is between $5,000 to $10,000 per app, although the actual cost of creating an app is likely to be more than that.

Timeline

is 90 days to develop, while up to 40% of business apps may be developed in more than six months. 
See, there are no perfect app cost calculators, but you can still calculate it by using a simple formula (refer it as an app cost calculator), which is as follow, 
Total App Development Cost = Development Time x Cost Per Hour
However, the above-mentioned quotations are also provided based on the three main cost drivers that will determine the final pay price tag of your app development, and they are; 
Objective, 

Business gathering requirements, and

Functional requirements.
Is there anything else? Yes, of course. Here are some of the major factors that you really can't afford to miss. Let's dig in.
Factors Affecting the Cost of App Development
Before we start, remember one thing that the following list of factors would not only allow you to realize what the app budget can be, but also how you can influence the product price range.
Type of App: Native vs. Hybrid App

Native apps are built only for a specific platform. That means, creating a native app with all the operating systems is not possible. It needs to be handled independently.

How native apps will affect costs?

The number of the platform

that you want your native app to work with will cost by each platform separately as it needs several versions to distribute on the app store.

Type of platform

– if you are developing

Android apps

, it will use Java and Kotlin, and if you are

native to iOS apps,

then it will use Objective C or Swift, which means high

app development price.

Hybrid apps are built for a cross-platform that supports multiple operating systems. This means you can build a hybrid app for an available operating system like iOS, Android, Windows, etc.

How hybrid application will affect costs?

Cross-platform, which means mobile app development expenses can be cut in two.
Single code for all operating systems that means less cost on app maintenance.

What is the result? Let's understand it better with the given table.

| Variables | Native apps | Hybrid apps |
| --- | --- | --- |
| Costs | Moderate to High | Low to Moderate |
| Performance | Faster response | Slow response |
| Coding maintenance | High | Moderate |
| Programming language used | Objective-C, iOS SDK, Java, Android SDK | HTML, CSS, Javascript |
| Development time | Slow (Takes more time) | Fast (Takes less time) |
| Works best | With high-performance requirements | With low-performance requirements |

Expert Opinion: Native apps are more technologically superior, and they perform better than hybrid apps; because of this, a lot of businesses prefer native apps.

Platform: Android vs. iOS App

It is necessary to adopt a stair-step path to build an app, where a long, effective journey starts with a single and easier step. No doubt, at the same time, the perfect solution appears to establish an application on all systems, but it turns out to be a costly and dangerous tactic. For instance, well-known Instagram, first launched on iOS in 2010, became available for Android users in the google play store only four years later i.e, in 2014.

So, which platform will you choose? iOS or Android? Let's compare them.

| Variables | Android App | iOS App |
| --- | --- | --- |
| Market share | 86.2% | 13.8% |
| Programming language used | Java, Kotlin | Swift, Objective- C |
| Development time | Slow | Fast |
| Costs | High | Moderate |
| Platforms | Multiple choices (Variety of smartphones and tablets) | Limited choices (iPhone, iPad, and iPod) |

Remember, mobile apps are essential to an organization, and the decision to select a channel is based on the app's primary feature set and the targeted target audience. To be effective with your mobile app, the first parameter must be a good marketing plan.

App Features

The cost of building an app is a lot like designing a house. With the inclusion of any additional functionality and features like push notifications, and third-party integration, the base price for the app type you want to create tends to rise. There is almost no limit on what an average app can achieve with smartphone apps being more and more sophisticated. There is also no definitive price figure; it can vary anywhere from a few hundred dollars to a few million.  

To provide a detailed knowledge of the basics for the development of the program, the elements that can be implemented, and the innovations will assist them in making the calculation. For eg, you can consider the base hour price of $35 and a maximum hour price of $50. 

For a detailed breakdown, look at the below table.

Features
Functionality
Approx Hours
Approx Cost
User Login
Provide some form of login, from a basic username/password combination to easy social media logins
15-20
$700-$1200
In-App Messages
Connect and engage with each other is a concept of its own right that is essential for social media apps
80-100
$2800-$3500
In-App Purchases

Refers to the number of products,

subscription costs, premium

features, or product/service list

20-40
$700-$1400
Multi-Language Support

Data management and UI updates, device readjustments of various

programming languages and

instructions are the main activities

15-40
$500-$1400

This app development cost breakdown is only for the popular features used to build an app for daily use. In deciding the functionality like we mentioned push notifications, and expense of creating an app, other considerations such as the web app that is free or not, have internet connection or not, and necessary back-end help play a significant role.  

UI/UX Design

The entire process of the mobile app production process is driven by user interfaces and app designs. The more complicated the concept, the higher the cost per hour of creating your smartphone app would be.

The basic app architecture of the user interface design consists primarily of standardized and platform-specific components that are simple to develop, incorporate, and enforce. The inclusion of customized components thus makes sense to turn the whole procedure dynamic and leads to data server costs of construction.

Depending on the program, to give you an example, it takes about 20 to 220+ hours to create an interactive UI user interface that contributes $1,500-$15,000 to the average cost of app. Using OS-supplied components and constructing daily displays of parts is the cheapest option here.

5. Development Team

Another factor that affects the app development cost is the development team. The size of the staff should be tailored according to your specifications that are,

1 Software Owner

1 Scrum Master

1 Quality Assurance Engineer

Android developers/software engineers

2 iOS developers

1 Market and Business Analyst 

UX Designer

So, the costs of each professional would vary from an app development company to a company or professional to professional.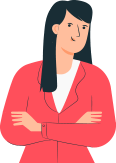 Have an idea for your dream app?
Mobile App Development Cost in 2020
Just like we mentioned earlier, recent studies have shown that the average cost to make an app can be as low as $5000 and as high as $500,000 based on app types that you want to build and the current industry standard.
With the research on how much you need to build an app, the conclusion is that building an application with a major set of features may cost around $50,000, and maybe more while building a high-end complex mobile app costs nothing less than $240,000 and more.
However, there are two major wrong beliefs that are a lot of people have about app development, and they are:
❌ You want your business bottom line to experience exponential success like "Zoom"
A lot of people that are just launching their digital startups expect instant success. You want app developers to build your app like Uber or like Facebook, Instagram, or any other successful app.
We all know that these app-based development companies didn't start yesterday, there have been a lot of changes in their mobile app development process, and they have evolved over the long term. 
Instead of trying to copy someone else's success, we will advise that what you need to do is focus on bringing something unique and new to the market. Something that people will fall in love with over time.
❌ It is easy to succeed without thorough market research
It's always vital to do a full evaluation of the market and look at how your app is going to be relevant. Do your homework carefully and understand how you successfully integrate your app into the market.
The next question is, why is it that people always devalue software? There are three reasons, and they are:
Apps cannot be held: It's as simple as that, as opposed to hardware, software products can only be seen; they cannot be held. The significant part of the hard work is done in the background.
It is widely believed that hardware projects receive more funding than software projects, and most people believe that the reason is that there is physical proof of the result when it comes to hardware. In contrast, the software is intangible, therefore, undervalued.
Immeasurable creativity and thought process value: It's quite impossible to put a value on the creativity and hours spent thinking before starting a software development project. Normally, there is a cross-disciplinary team that their main job is to make sure that all the app development stages are well documented.
However, details are not tangible to the client guides because it does not result in any deliverables; the client is only concerned about the result. Therefore, a lot of people become confused when they see the final price for developing the app.
Unseen benefits: There are some clients that will ask for something sleek, simple, and user-friendly while others prioritize power and speed. A perfect example is the Mac users and those people that really don't see the perks of using an Apple device fragmentation.
App Development Cost Estimation By Stages
Getting a cost estimation on different phases of app creation is what helps businesses to better invest capital by venture capitalists during the whole development cycle of a mobile app. Because app development is not only about coding. It consists of so many phases, but due to the app complexity and specific aspects of each stage, it is not always possible to define accurate terminology.
However, we can do a rough app estimate for the development approach timeline and the website cost that are as follows.
Research and Analysis

Business research (also known as the discovery phase) is a critical move if you're working with an outsourcing group. The business analysis team helps to come up with specifications for technologies and industry, and that is before asking you the rough or absolute cost of creating the product.

Why is this discovery stage important? 

It helps save on developing time and cost (expenses) 

It validates conditions right away

It provides the solution of goal-based architecture
It reduces risks
It helps brand-consumer (client) to synchronize with the app development team
It prioritizes the software project mission

What are the cost and timelines in a different location search? 

| Location | Approx Timeline | Approx Apps Cost |
| --- | --- | --- |
| Canada | 2-4 weeks | $40 -$80/hour |
| United States | 2-3 weeks | $45 – $90/hour |
| Latin America | 1-3 weeks | $30 – $80/hour |
| Eastern Europe | 1-3 weeks | $35 – $90/hour |
| Asia | 1-3 weeks | $30 – $50/hour |

In particular, it takes about two weeks to research and plan and can last up to 3-5 months in the case of large-scale projects.

UI/UX Design

UI design has always been about interaction with the customer. It's just how it all operates in a structured architecture that uses user experience analysis and research to achieve spot-on outcomes. Ultimately it helps to get:

Effective onboarding

Customer interaction/User experience

Fascinating daily life with a great product

So, what are the hourly rates across the globe?

| Location | Approx Hours | Approx Apps Cost |
| --- | --- | --- |
| Canada | 120 – 200 | $60 – $100/hour |
| United States | 120 – 180 | $60- $110/hour |
| Latin America | 100 – 170 | $45 – $55/hour |
| Eastern Europe | 100 – 170 | $35 – $60/hour |
| Asia | 100 – 150 | $30 – $45/hour |

In comparison to Android, the iOS UI and UX design take more time to develop. For example, designers need up to 120h for iOS versions and 100h for Android if you're creating an app like uber for both platforms and ordering custom UI.

Development

Finally, we arrived at the point that has a major impact on the expense of developing mobile apps. You will need to employ one or a few iOS developers for iOS apps and few Android developers for Android apps, depending on the channels on which you choose to release the application. Their job is to develop and distribute the app with all the criteria for technology and market needs in mind.  

So, how much does it cost?

| App Developer | Approx Hours | Approx Apps Cost |
| --- | --- | --- |
| Front-end | 160 – 170 | $80-100/hour |
| Back-end | 200 – 220 | $60-90/hour |

The total developers' cost also depends on their qualifications and experience.

Testing

The QA engineer and QA team start testing it once app developers complete creating it. They verify the reliability of the system by running regression, load, smoke, and other test forms. 

Testing continues with the production simultaneously, and it can not be skipped – every project that needs to undergo QA tests. In fact, without the product team signing it off, an app shouldn't make it to the market.

So, how much QA facilities cost across numerous regions?

| Locations | Approx Hours | Approx Apps Cost |
| --- | --- | --- |
| Canada | 28-42 | $60 – $90/hour |
| United States | 40-50 | $70 – $90/hour |
| Latin America | 30-35 | $35 – $50/hour |
| Eastern Europe | 30-40 | $30 – $55/hour |
| Asia | 25-20 | $25 – $35/hour |

The stage of app development guarantees proper operation and consistency of the app. Logically, app development costs are closely related to the functionality of the app. App testing takes up about 30 percent of the costs of the application expended on customer-side (front-end) deployment in production.

Management

We have seen phase by phase process and cost to make an app, but who manages all?

Project managers!

There will be a price to pay to the project management team because they are the ones who are going to,

Speak to developers,
Delegate projects,
Be responsible for the production,
Solve issues,
Report to owners.

It's very much a time-consuming operation, so some businesses charge an hourly rate, while others set fixed prices to pay and business structures for this form of service often vary. For more, look at the below details.

| Locations | Approx Hours | Approx Apps Cost |
| --- | --- | --- |
| Canada | 200-440 | $60 – $100/hour |
| United States | 200 – 350 | $70 – $120/hour |
| Latin America | 150 – 300 | $70 – $90/hour |
| Eastern Europe | 150 – 250 | $40 – $50/hour |
| Asia | 200 – 220 | $35 – $50/hour |

With different software development costs and app maintenance costs (which is the cost to maintain the app like minor bug fixes), various types of apps are mounted. The key price difference derives from an interface's degree of complexity. So, the mobile app cost will have complete dependence on your project requirements.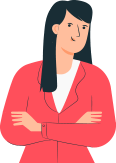 Want to build an app at a reasonable cost?
Moving forward, along with different phases, there are various kinds of business app categories and there will be an entirely different pricing structure at the same time. Interested to know? Scroll down.
App Development Cost Estimation By Business Categories
It's important to note that the app development cost analysis that is given below is to create a common understanding and to have a general app idea for a development cost.
Each app development project is unique since many clients have different requirements, business concepts, technologies, and development teams.
Basic Application Development Cost

App Cost: Not less than $5,000
Duration: Not less than four weeks
Examples of the project: Calculator, Camera, Local games, SMS apps, Local audio/ video players

These are just simple apps that you can develop with five to six app screens, and they do not need a network connection or backend. There should be a clear objective to create an app because most savvy apps now need to operate with a network connection because everyone is on the internet.  

Data-Based Application Development Cost

App Cost: Starting at $15,000 and can be more
Duration: 4- 6 weeks
Examples of the project: Calendar, Weather, Stocks, Maps

These apps work on specific information only, just like we mentioned earlier, apps like Today Weather app uses third-party API integration to deliver accurate weather information.

So, these types of apps are also becoming old-fashioned, but they still exist. You can now find these apps as extensions of a bigger app or adding new features of a platform. They can be more expensive than basic apps because some of them require minor back-end work.

Authentication Application Development Cost

App Cost: Starts from $50,000 and can be more
Duration: 3-5 months
Examples of such projects: McDonald's Loyalty App, Google Drive

These apps will require a user to log in to have access to the full app functionality.
Authentication apps can be quite expensive because they require a lot of subordinate features.

In these kinds of apps, the user will have an account that interacts with location data; once the user types in the login details, it will be synchronized among devices with user data encryption. It also means that there will be an admin panel for a content management system and user management.

It is always better to ask your app users to register through their social media accounts like Facebook and Twitter. This is a method that benefits the client and the user because most users always find it stressful to type in their names and details. Once they have an account on any of the popular social platforms, they can always use the details to register.

Social Networking App Development Cost

App Cost: Starting from $50,000 – $240,000 and more
Duration: 5 months to more than 9 months for an ongoing project
Examples of the project: Instagram, Facebook, LinkedIn, Yummi

Social networking apps basically mean that social user engagement, discussions, information, and file-sharing can occur (send media files). So, keep in mind that you are going to process a lot of data while designing the back-end architecture.

It has been shown that copying popular social media sites or social networks such as Facebook and Instagram explicitly is largely counterproductive. And the explanation is simple: these mobile applications also known as lifestyle apps have been running for years, and all the tasks they do for their customers can not be accomplished by your software.

E-Commerce Application Development Cost

App Cost: Starting from $50,000 to $240,000 and more
Duration: 90 days to 6 months to more than 9 months for an ongoing project
Examples of the project: Amazon, eBay, Alibaba, ASOS

E-Commerce applications come with all the functions like user registration, user account, and social features.

E-commerce apps are packed with comprehensive product catalogs, a specific page for each product, and a check-out system with an online payment system feature like google wallet, credit cards, debit cards, etc. For the payment processing feature, some of the reliable ones are Braintree and Stripe.

Developing an e-commerce application can be quite complicated because it requires extensive back-end support with a committed admin panel. The admin panel manages users, orders, catalog pages, payments, inventory, and more.

On-Demand App Development Cost

App Cost: Can start from $70,000 to $80,000 and

more per app, per platform

Duration: 5 to 7 months or more
Examples: Uber, UberEATS, Postmates, Nimber, Melabiz

On-demand app development shops specifically came into existence to meet the demands of users. The most popular and widely used on-demand app that is now worldwide is Uber. You can have an idea of how much was spent on developing the Uber app project if you consider that the company received an investment of $1,300,000, mainly during the seed round.

On-demand apps and social apps have similar functionality, which includes login and interaction-based features like chats, calls, and more. And similar to e-commerce apps, in-app ordering, delivery, and payment features are integrated to buy goods and third-party services.

These services can also come with two different formats, which make their functionality different; for example, the Uber app of a client is different from that of the rider. Because of these reasons, e-commerce app development is very difficult to predict because it rises according to the development duration. 

It is always vital to have two separate applications with their balance list of features, especially if you want the app to work on multiple platforms such as Android and iOS.

Marketplace App Development Cost

App Cost: $240,000 or more (web platform)
Duration: Not less than 9months, can be more
Examples of the project: TripAdvisor, Booking.com

These types of apps combine the basic features of e-commerce and on-demand because they work together. The objective and the concept of a marketplace app should be well stated because it involves two sides of an economy-demand and supply. The pre-development stage of an e-commerce app takes a lot of time, so the cost is always higher.

For example, Uber (on-demand app) is specifically about transportation service. In contrast, an e-commerce app like TripAdvisor covers hotels, restaurants, airline tickets, and a lot of other services with the help of a website and native iOS apps and Android apps; it's definitely easy to see the difference.

IoT & Hardware Application Development Cost

App Cost: Not less than $50,000 and can be more
Duration: From 90 days to 5 months
Examples of the project: Beacons, Amazon Dash Buttons, WeMo, BELI Printing Service

Internet-of-Things apps, which are also known as IoT interconnect specific hardware products or equipment to technology. Once they are connected, the physical object is called 'smart.' These physical items can be any object that enhances productivity or improves the way we live.
Examples of these smart items are medical tools, pet collars, and appliances for home assistance.

The smart tools will need to connect to another mobile device through WiFi or Bluetooth technology. The tools will use any of the connectivity options to send requests and receive data and help in data storage.

To successfully build your app, you will need to have a device (that will serve as the platform) and detailed documentation of the device. The documentation should cover all the aspects of the app, and once you have that, you will be able to have a rough project estimate of how much you will need to develop an app for the device.

So, which business category do you fall into? Do let us know.
FAQ
How much does it cost to develop a mobile app?

For a simple app, it will cost around $5000 and could go past $500,000 with an enhanced version. It's simple that you get what you pay, so there's no price discrepancy. 

How much does it cost to build an app in Canada?

In Canada, app creation costs about $5,000 for the most basic app. Complicated apps, on the other hand, certainly require a great deal as they possess high quality, and the app costs over $50,000.

How much does it cost to build an app in the USA?

Giving a vague response, the cost of developing would be around $10,000 for a simple application. Applications with medium complexity would cost between $30,000 and $70,000 to develop, and the complexity of complicated apps goes above $70,000. 

How do you estimate mobile app development?

App development costs depend on the size of the app, social media integration points, the role of the staff, and the number of platforms. You need to inform the marketing team of all the features and business priorities of the proposed product in order to obtain an accurate calculation.

How to make an app?

Sketch your app idea
Do some market research

Search app developers who could work as lead developer, the project manager, or find app development companies

App design and develop

Launch the app
Conclusion
To draw the final line, costs of building an app per platform are around $5,000 to $240,000 and can be more than that, and this is because app development cost is quite difficult to predict.
The final cost to build an app is based on a lot of factors that include app development service, the number of features, complexity, application design, development concept, and so much more. However, you can conveniently reduce the expense by up to 50 percent if you opt for MVP or MAP for your start-up. You can come up with the final product after you get the right user feedback from the targeted audience.  
So for your new business and app development at the lowest cost, you can contact us at any time. As an app development company, we will provide you with the best solutions that are possible.
This page was last edited on October 12th, 2020, at 11:01 AM.