10 Ways How Appointment Booking and Scheduling App Expand Your Business
Are you an introvert and have a fear of the phone?  Or just hate human interaction and trying to find a way to escape phone calls?  No problem.  The appointment booking app does exactly what you want.  The app allows it easy for clients to book meetings and appointments online in different intake forms, without making a phone call and moving back and forth with a receptionist. 
So, if you manage a company that depends on so many client appointments, you would know exactly how much it gets exhausting to plan and arrange a calendar.  The great news is the global online scheduling platform industry is continuing to grow, according to a new online booking business survey.  It is projected to witness an average compound growth rate of 15.1 percent by 2024, with a cumulative market cap of $360 million.  
This article thus outlines the various ways you can expand your business from scheduling apps and discusses its features along with benefits.
Introduction
Whether it is a small company or a large company, lack of resources and hectic tasks block the creativity and innovations that you generally as a business owner are capable of bringing out.  It also makes you stress when you try to micromanage your business at its own expense.  In turn, it absorbs half of your valuable time and decreases overall profitability. 
Not enough of it.  When you have to put in an immediate booking, reschedule on short notice or cut losses on canceled shows, it gets more difficult.  However, now all you can do with ease just in a few minutes through the appointment scheduling app. 
What is Appointment Booking and Scheduling App?
Apps to schedule appointments are business resources that are worth the money and effort.  It enables clients to book, rebook, and cancel appointments using a web scheduling interface.  If customers choose to plan appointments, they can go on the website or to the application, and fill the intake form to pick a date and time zone suitable for them.
Additionally, the scheduling software such as Acuity Scheduling also avoids double booking and overbooking as it allows you the option to mark off-hours when certain facilities may not be available.  For a few instances, online scheduling services often come with the company and google calendar management features that make it easier for the employees to stay on top with schedules, clients, and business in general.  
So, let's understand how you can use an appointment booking app or a scheduler web that can expand your business and helps to make a unique mark in the market. 
10 Ways How Appointment Booking and Scheduling App Expand Your Business
By offering an Option to Book Front & Center on the Customer's Website

Regional searches tend to be at such a high exchange rate as to be motivated by economic factors i.e, the desire to purchase + comfort.  So making it simple and convenient for individuals should be the key goal of the company which you can do now by offering a booking page mechanism for the front and middle of the websites or application.

This not only encourages customers to make appointments but also put a remarkable impression of the company in their mind. Acuity Scheduling is one of the greatest examples of online booking. The app – Acuity Scheduling – makes sure the accuracy and work according to the customers' convenience. 

By Integrating Online Booking Into Your Client's Social Channel

Adding an online booking directly to the listing of your client channels is a simple way to grab the clients right on these sites.  This is useful especially if you have a large number of customers in eCommerce.  The integrations help to be incorporated into Instagram, Facebook, and the Google Business account of your company.  You can also carry communications with your client in a social media account by thinking about program selection. 

By Integrating Online Booking With Your Client's Calendar

Scheduling software is the magic that not only generates sales but also tends to minimize the administration job because you can ensure the online scheduling is integrated with the client's calendar.

Why is it important to integrate online booking with your client's calendar? 

It reduces the time as it cuts down the transfer of information from phone calls to a digital platform. 

It avoids scheduling blunder. 

It is available 24/7, even if the business is closed. 

See, google calendar sync is worth testing because it is normal around the world for most online scheduling applications.

Having a Specific System Design for Your Client's Industry

This is the trending way to expand your business even in an idle time zone.  When any of your business services and event types have an intermission, and if any of your clients are left unattended, you can open up that time as available so the client can schedule appointments online even during downtime. 

Having In-app Report and Stats

The scheduling software provides an analytical report.  It helps you to compile the appointment data history and client information created through your scheduling software for a specific date range to see the basic scheduling metrics from in-app reports.  When you require consumers to arrange appointments online, this report can provide you with statistical details showing the amount and percentage of appointments scheduled.  This not only helps to organize the appointments effectively to your customers but also lets you analyze the further process.

Automated Appointment Reminders and Confirmations

This is a great way to expand your business as it is a less intrusive way to remind your customers about appointments.  See, having a phone call with your customers at a time is also helpful, but it is a frustrating process if you are involved in a large business.  So, an appointment booking app can easily automate this process by email reminders by Mailchimp or SMS reminders, or even via push notifications.  

That's not all though.  Confirmations and cancellations are also to be modified directly to your schedule updating cancellation fee.  In fact, clients with a waiting list can get started to be updated automatically, so that they can fill in a position that has just been vacated.

By Letting Clients to Book Appointments in Downtimes

This is the trending way to expand your business even in idle time.  When any of your business services have an intermission, and if any of your clients are left unattended, you can open up that time as available so the client can schedule appointments online even during downtime. 

You can also build scheduler software for your company and arrange a meeting while having free time and transform your idle time into double-time.  This benefits not just your company but also clients.  If customers get lucky they get paid time for instant service rather than being stuck on a waiting list for hours.  

By Providing Integrated Payment System

POS-based solution payment processing software is a great feature that allows consumers to book an appointment offering an automated payment processing mechanism – it may even offer alternatives such as refunds or prepayment or accept payment through credit card, debit card, deposits in the account, etc.  The integrated payment system is also a great way to achieve security by providing options like PayPal, zapier, Stripe, Square Appointments, etc.  

By Managing Staff Time

To coordinate with multiple staff schedules and distribute appointments, it becomes labor-intensive at a time.  However, scheduling software can be accessed from any computer, laptop, or mobile device with internet access, which makes it easy for multiple staff to get started and consult their schedule when needed.  How? 

Appointment scheduling apps allow multiple staff to book, cancel, or modify appointments for themselves.

The app enables last-minute scheduling adjustments when making a new appointment, synchronizing schedules with the personal agenda of employees (e.g. iPhone, Google Calendar, Microsoft Outlook, Email address, etc.) and Text message.

In short, you can empower staff to get started on securely managing their own schedule through appointment scheduling apps. 

Having a Centralized Information System

The online system makes information management easier.  While having a centralized information system makes it more efficient.  Many online schedule web services often provide customer record management as part of the kit.  The company may create a different angle from which to store, monitor, handle, and evaluate details regarding customers.  The documentation, monitoring, and review of these details help to handle consumer relations effectively.  

Similarly, duplicate data may be stopped with the same client.  The client's current records can also be checked during each meeting, allowing consumer details accessible in one location for convenient and efficient access.  For example, it becomes critical when patients consult two distinct doctors at the same facility, so having an app such as Office 365 with a centralized information system helps to manage each patient with ease.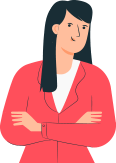 Want to expand your business? Have an idea to create an appointment scheduling app for your business?
See, if you are thinking the appointment scheduler is limited with bookings only, you're wrong.  There is a broad variety of online scheduling solutions on the market with a range of features to meet the various needs. So let's get started. 
Features of Appointment Scheduling Apps
Flexible Calendar

A user-friendly and flexible calendar is a must-have feature for all appointment scheduling apps.  If you can't add new appointments, edit existing ones, cancel and re-book them all in one place, then what's the point?  Your interface should be super easy to use.  So make sure you don't pay a fortune to consider all the glitches. 

Easy Booking for Customers

People are usually not hassle-fans.  So you better make sure to provide easy access from phone, laptop, or desktop to different services.  Because a booking process should be absolutely seamless.  Otherwise, consumers might take off their plan to those suppliers who are rendering the process less difficult.

The app should also have the feature for group bookings.  It not only helps the customer to bring their friends and family, but it will also lead to revenue in millions for the company.  

Office 365 is such an example of easy booking as it provides a range of goods and facilities as well.  All components of Office 365 can be administered and configured via an online portal. Users can be also added manually on Office 365 and are to be imported from a CSV file.

Emails / Text Reminder

This is the most prominent feature that you can't avoid anyhow.  Why? 

It reduces canceled shows. 

Increasing shows save you from being a drain on the bottom line.

It saves time and money. 

If your appointment scheduling software doesn't have the automatic email and text messages to keep updating your customers, it is just not worth your money.

Class and Payroll Management

To manage enrollment through your appointment scheduling apps, the class and payroll management works like wonder depending on the event types and meeting types.  Taxes paid via credit card on time, priced correct, and expert support help to focus on running the company effectively.  Additionally, payroll integration functionality management helps in employee rostering, attendance tracking, and much more. Here, Square Appointment example fits the best. 

Waivers

Digital waivers now constitute a must-include feature.  Because waivers and bookings should go hand in hand!  Bringing online waivers and documents right into your booking flow, it streamlines guests and staff's check-in phase by gathering the papers you need online.  This comes with,

Built into bookings,

Automated reminders, and

Synced with booking client information.

It helps to save your time and effort and improve your overall record-keeping by reducing errors. 

Alerts

Did you recently add a new service to the company and want to inform your client?  Did you modify an appointment and need to tell the customers?  Do you want to remind your customers of the outstanding balance or about cancellation fees?  Want to offer a special discount for a specific time but no way to convey until the customer opens the app again?  No problem. Scheduling software lets you get started on setting alerts for your customers.  It helps you to keep track of your customers without getting your office covered in disorganized responses. Office 365 can also be an example of an alerts feature as it is highly effective. 

Deal manager

Your scheduling android or iOS apps should come with a portal to handle sales and promotions, allowing you to monitor and execute multiple offers at once.  The deal manager account allows deals to run in the background to providers while focusing on delivering great service and make selling automatic. 
All these features make scheduling applications well-developed, easy to use and can avoid having the hassle between switching scheduling apps.  However, there are a lot of benefits too.  Let's take a quick look at it once. 
Benefits of Using Appointment Scheduling Apps
Receive Booking 24/7

This is a great boon for any undertaking. Individuals can take advantage of the opportunity to schedule appointments even after business hours because nobody sits on their phone 24/7.  So even if your business is closed, the 24/7 flexibility by scheduling software helps the customers to plan an appointment at their convenient time.  Moreover, it benefits the business owner as the business is running even during off-hours.

Reduce Admin Time

No need to waste hours in collecting client information, scheduling, and issuing invoices and input booking.  An online scheduling system can do everything including billing and can reduce admin time.  It even explicitly ties the appointment to the calendars or schedules for companies.  That avoids the mistakes in scheduling.

Detailed Insights to Your Business

Scheduling solutions mostly provide the booking data history and analytics that can answer your lot of questions like, 

What's the most popular service you are selling? 

What are the busiest days in the company? 

What are the peak hours of the company? 

These analyses can help to market the services more effectively and you will save tremendous time and effort by having your appointment scheduling software automatically surface with the insights you need.

Reduce No-shows

This is the greatest benefit of all.  The traditional systems cannot cope up with this problem how much they try harder.  No-shows are more than just an inconvenience.  In fact, it is a big lost opportunity for the business.  So to get your company out of delayed shows or canceled shows, scheduling software by web development or mobile app development is the best way to tackle this issue.  It automatically sends reminders and confirmation to clients to keep updating them in real-time. Plus, online payment via credit card makes it easy to refund in case any no show occurs. 

Increased Growth

Whether you believe it or not, automating an appointment through a booking site typically raises the profit bar of your company.  How? 

It helps to win over individuals who mostly prefer online booking and online payments via credit card and increases positive reviews.

The amount of

fulfilled appointments will be improved

through the scheduling program, which indicates you bring in more sales and productivity.

It will

reduce human error

by streamlining the booking procedure by the intake form, so you will waste less time and resources on boring activities.

It will make it easy for marketing and cost reduction. 

These all could translate into a higher bottom line by transferring all in one place, and as a result, you benefit from a healthier business.

Gain Revenues

As the customer booking website makes it easy for individuals to schedule appointments online, they are more prone to do so.  That leads to more sales and more revenues.  A report reported a 37 percent increase in revenue on average while having scheduling apps in comparison to traditional systems.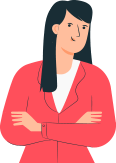 Want to benefit from reduced no shows, full-time availability, and increased revenue for your business?
Which Industry Can Benefit From Appointment Scheduling Apps?
For every small service-based company in 2020, online booking services are a key to enhancing customer satisfaction and saving your time and money.  Here is a list of different service industries with must-have features for a scheduling solution that is beneficial for the company.
Industry
Must-Have Features
Beauty Industry

(Beauty Parlour, Salon, Spa etc.)

Google Calendar – online bookings
Automatic confirmations + reminders via text message

Subscription

intake forms

and Customization

Payments, including cash and credit card payments
Bluetooth card reader
Contact information management
Activity dashboard
Built-in POS system
Gift Cards
Logo and Brand colors

Health Care and Fitness

(Doctors, Hospitals, Gyms, Trainers, Yoga etc.)

24/7 online booking via booking page
Schedule unlimited appointments
Book repeat appointments
Book multi-day classes + workshops

Accept payments –

credit card, debit card

Automated waitlists

Business Coaches

(Consultants, Trainers etc.)

Scheduling
Calendar booking

Automated reminders via text message and in-app notifications

Time zone conversion
Client portal with clients book login
Build a variety of customized coaching packages and programs and WordPress
Send questionnaires prior to coaching sessions

Credit card payment accepted

Branded landing page and notes

Construction and Home Services

Scheduling via booking page
View daily team and job progress
Payment accepted – online payments via credit card, debit card
Quotes and invoicing provided, with automated payment reminders
CRM system

Time zone conversion

Customer portal
Support provided via email, online chat, and phone
Overview of job status – pending, in progress, and finished projects
Collaborate with teams in the field in real-time

Law Industry

(Advocate, Lawyer etc.)

Booking page

Sync with google calendar
24/7 Availability
Employee management

Payment accepted via credit card or debit card

Contact Information

Restaurants

(Hotels, Bars etc.)

Table Booking Page
Shift planning
Reservations
Guest profile
Private dining
Table management
Reporting and analytics
Basic reporting and notes
Checkout page and invoice
There are also many international businesses that use various scheduling software comprising different features with a free plan as well as a paid plan.  Because why not?  It is worth every penny.
FAQ
What is the best appointment scheduling app?

Acuity Scheduling
Appointlet
Gigabook
ScheduleOnce
Setmore
SimplyBook
Square Appointments
SuperSaas
vCita

What is the best free online appointment scheduling software?

Here is the assembled list of a collection of free scheduling appointment tools to help you manage your company and routine activities.

Acuity Scheduling
Square Appointments
Setmore
Appointy
10to8
SimplyBook
Bookafy
Appointlet

How do you make an appointment for a booking website?

Choose and fill out the booking templates for any event types content such as text template, photos, and intake forms. 

Make sure you're installing the space, setting rates, and seasons.

Fill out payment methods i.e, cash or credit card, and expectations for the booking pages system. 

Reach more visitors by converting the site into different languages.

How do I make an app appointment?

App for your company can easily add appointment scheduling system in simple ways such as, 

To add a booking system to your scheduling apps, select the "booking system" tab in the "monetization" menu option. 

Select "add to the app" and you will be presented with a screen that will allow you to create a customized appointment calendar for your users.

Conclusion
Idle scheduler software is worth the effort, as it takes too much of the stress off the company and places things in the hands of the clients making it simple, easy, and convenient.  Which is what nearly everyone wants!  Also, this is an affordable investment.  So don't waste your time in the traditional system, especially if you have service-based products.  Build a scheduler software by application development company today and stay ahead of all your appointments, have excellent contact and support to the clients.  This will go a long way in growing your client base and wide-screening your business.
This page was last edited on September 28th, 2020, at 12:00 PM.