7 Reasons to Develop Automotive Repair App For Your Auto Mechanic Garage Shop
Taking most of the services online is not a trending concept anymore, but a must-have concept for all industries, because it provides a competitive advantage.  If you do not adopt, there is no survival in business life.  So if you are still sitting around and just waiting for customers to come to your mechanic garage shop, it's time to re-think.  Because you are missing out on so many opportunities that you could grab a deal by building an Automotive Repair App for your garage shop.  
Do you know according to Statista alone the United States, one of the largest automobile markets, is likely to prosper the auto repair industry by generating $58 billion revenue by 2023?  Well, there's no surprise. In this fast world, there's so much dependency on vehicles and cars for every other daily chore, not only in the United States but around the globe.  However, increasing dependency and need also increases the demand for quick vehicle repair and easy maintenance. But all thanks to the auto repair software that makes your garage simple and convenient in every corner of the world.
This blog contains information and data for auto mechanic shop owners and small tech startups. If something has kept you from making the car app, scroll down these explanations why you need an application that is customized to your needs. 
Introduction
The most favorite word of every consumer is – convenience.  And this wave of rapid digital transformation brings the same in the form of software.  You might ask – convenience for what?  For everything.  Right from an efficient scheduling system service, to staffing, to inventory, to reporting.  However, this all can be now amalgamated by the appropriate vehicle repair application in one process at a place for your garage shop.  
What is the automotive repair application? 
Auto repair software is a system that helps to efficiently automate the task of managing a repair auto shop.  This tool is used by automobile technicians to manage auto repair shop cars' procedures along with office tasks.  
To be precise, repair software = management of business operations for automobile shops + aftermarket retail stores 
The software provides resources such as,
Point of sale, 

Invoicing, 

Repairs estimation, and 

History of the automobile.
You, as a garage shop owner, can develop the automotive application to organize your business.  The top software will make everything effortless from maintaining all rights reserved data to have a detailed analysis of repairs.  How?  Let's understand the reasons to develop a smartphone app for your garage shop. 
7 Reasons to Develop Automotive Repair App For Your Auto Mechanic Garage Shop
Establishes Online Visibility

The smartphone application is one of the great mediums to interact with people as it gives a whole new avenue to search.  According to the survey, smartphone users often search the apple app store for iOS or android market to find the collection of data or services they want rather than finding physically.  So having an app or even web version for a time being, allows you to appear in market search. This especially increases the visibility in the local town with the help of QR codes of phone applications.  That eventually leads to attracting new customers for your garage shop than others. 

Improves Productivity

This is one of the convincing reasons to develop smartphones apps for your shop.  The software provides portable access to car shop auto repair information and data through the internet i.e., wifi.  This helps to remove a technician's need to exit the car to switch to desktop, laptops, or smartphones device. How?  

With the help of a Bluetooth connection adapter, mobile for android version and iOS for iPhone offers a deal for vehicle repair connectivity through a certain port.  It helps to search for procedures, videos, wiring diagrams, diagnostic data, illustrations, and technical service bulletins in just a few minutes.  

Auto mechanics models are available in a number of varieties, ranging from basic guides to sophisticated phone applications that help engineers develop new ideas and products for repairs.

All can be converted through electronic files via wifi and managed by several of the different systems for car shops with reasonable price.

Eventually, it helps employees and technicians save time as the software simplifies all parts of tasks.  That further increases productivity in this busy world, and can generate not hundreds, thousands but millions of revenues to fuel economy. 

Provides Safe Paperless Shop Management System

The development of CRM software not only helps in saving costs by going paperless for your garage shop but also helps to maintain security parts in a variety of areas.  It provides simplified paperless shop operations that consist of, 

Quick estimator

License plate & VIN scanner tool

OBDII scanner via bluetooth

Accurate parts ordering

Custom packages

Custom service palette

Order use history

Export your data, videos, and wiring diagrams

Service Bulletins

Sales tax reports

This, however, functions as a modern form of handling the car industry's conventional task.  In comparison to manual skills, it is a smooth and inexpensive process that an auto maintenance schedule provides.  Moreover, it is easy to use and enables backup that makes your life easier. 

Cost-effective Auto Shop Software

In any decision-making process, price and money is an important factor, especially when it comes to car apps.  So, any effective program that saves your collection of data, exports wiring diagrams and of course, ensures its security at all times, it is quite unlikely to have low-cost solutions.  But the car application is actually proved to be a low-cost solution to a common problem facing auto care shops.  How? 

The best auto mechanics workshop maintenance software equipped with all the features necessary for auto workshop maintenance with low prices.  

Owning a website or a personalized car maintenance shop application enables online marketing to avoid a spam link, which can be highly cost-effective.  Consider the idea that platforms such as Google AdWords or Facebook Ads charge price only if someone clicks on the ad.  Contrast that with the cost of running an ad in a nearby newspaper or magazine, and you start seeing the beneficial effects in terms of price. 

The desktop software breaks down components for expensive cars such as BMW, Porsche, Nissan, Chrysler, Toyota and estimates its labor expense.  This links you to roadside assistance and helps you avoid needless expenses by a huge margin and lets you save your money.

 

By developing your own car maintenance application, you can take advantage of getting involved before the market and you are more likely to build a user-attracting phone application that is cost-effective in prices. 

Accurate Vehicle Data Scanning

Maintenance of automobiles requires an array of vehicle repair information, data, videos, and wiring diagrams which will allow technicians to address a problem, issues, bug fixes, smart vehicle specs, and provide service bulletins. 

Nonetheless, it will become exhausting and give you pain if technicians conduct any of these procedures manually to collect data, store in the inventory, export wiring diagrams, and videos to implement solutions and tricks.  Therefore, the software provides the onboard diagnostic scanner (OBDII scanner or OBD2) over Bluetooth that helps technicians to scan an array of information to create specs such as,

VIN Barcodes,

Speech to text, and

Diagnostic trouble code, if any.

Some of the software is also able to display live data stream from camera and bi-direction control i.e, ability to make the controllers do things outside of normal operations with fingertips. 

Plan Future Appointments

An idle car maintenance software will provide the appointment scheduling system that helps the car owners to book appointments online for their car service and maintenance. Why is it necessary to plan variety of future appointments? 

Customers who have the software on their mobile are more inclined to book appointments relative to customers who don't have devices.

It ensures that you have the most use of your times. 

It helps to build a better organization for staff and better follow-up for regular clients or even with new clients from reference without an additional price. 

Thus, the ability to connect with customers helps to build a customer relationship and increases loyalty. 

Easy Records of Custom Vehicle Reports

This is a great reason to provide a seamless and simple platform that offers auto repair care service facilities to a fleet manager, dealer, and automobile owner in one pocket.  The software service also keeps up with customer expectations and demand due to its real-time car maintenance authorization tool.  In the vehicle repair task, the program version digitizes every aspect of the process for customers as well as for shops as shown in the table below.  

For Customers
For Shops

Customer authorization
Customer balance reminders

Sales reporting features and Service bulletins

Legal docs reminders
Preferred providers and ratings

A searchable database and specs of vehicles

Digital inspections and wiring diagrams

Workflow status
Parts and item database
Copy jobs

Apart from this, the software program also helps to develop better communication among staff as well.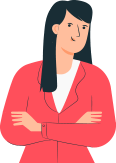 Want to build a custom repair app for your garage shop? Discuss your app idea with us. The consultation is absolutely free.
If you want to understand how to develop the application and what features you can include, scroll down. 
How to Develop Automotive Repair App and What Features can You Add?
The application development company can help you to create a full-service online mechanic shop for your loyal customers and provide a professional platform in the form of apps for automotive technicians, in many languages including English language.
So, after creating a variety of applications for various industries, we've compiled the top 5 essential features you may consider while designing an app for a vehicle repair shop car business.
Create job cards and distribute work to your technicians, generate estimates for your clients, and sending quality invoices in minutes is a great feature for any car software.  It helps with auto-billing and invoices and offers a detailed client and vehicle repair billing dashboard.  This also lets you monitor clients and cars with no time and give the cars a full-service background. 
This feature can be divided into two sub-categories. Such as, 
Integration of Payment Method suggests every App developer takes precautions to offer various payment forms such as credit cards, debit cards, net banking wallets, and cash on delivery solutions, enabling the customer to choose their preferred payment type.  In short, transactions have to be quick, safe, and convenient. 
Integration of Social Channels is another feature that enables the users and car owners to integrate your site, social media accounts type such as Facebook, Instagram, Twitter, and other Google accounts.  It is one of the categories that helps the business to communicate with customers more effectively. 
Live Tracking for Customer Retention
The live tracking feature is actually the tactic that you must include to get more of your customers to stay faithful to your brand or company.  The support of live monitoring functionality with the car-repairing software is for customers to be aware of the expected date a technician would have to enter your home.  Holding customers updated on what's going right now via site such as traffic data, description, problems, road construction ,etc. contributes to consumer satisfaction.  
The importance of this feature is it further transforms one-time clients into loyal buyers, regular consumers who invest more, order more often, and prefer to suggest friends more often than without live tracking.  In the end, you will significantly raise sales by growing consumer retention.  
Appointment Scheduling System and Reminders
The appointment scheduling system lets the customer book an appointment online on the application that actually helps to reduce your administrative overhead.  Especially when it comes to scheduling and managing your service appointments, it avoids spending more time on the calendar and delivers a high-quality car maintenance service to your customers by updating them through reminders.  
A maintenance software helps control the operation and workflow for any kind of machine and product.  Users can also have the right to file a request while on a trip for desktop maintenance from the website and the backend database for a variety of wiring diagrams. After the maintenance request has been sent, the technician can initiate the machine's diagnosis problem which is OBD2 and fixes it, being able to complete the timesheet for the hours expended.  
Technicians can produce work orders for the number of mechanic processes, and the service manager can generate vehicle repair quotes description depending on the necessary parts and timesheets obtained.  This helps in the full mechanic process flow making it smooth and easy.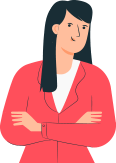 Want to have similar features and functionalities for your business app?
How will App Benefit the Future of Repair Industry?
Automotive repair apps for auto mechanics models have already served many different purposes in the mechanic industry in the past and present, especially for users and shop owners for various car problems.  If we talk about the main purpose behind digitizing the mechanic service, mainly it keeps people on the road safe and allows them to save money on maintenance.  It's much more convenient to be able to treat small vehicle problems with a vehicle repair system before it transforms into a big concern.  Seemingly, it will continue to benefit the industry and can also contribute to the fuel economy even in the future since there's no slowdown phase in any way.  
Here is the list of benefits that helps the garage shop as well as customers.  
Save Time and Paper

Generally, garage and vehicle repair dealerships are widely recognized for needing to perform a lot of documentation.  If it's a sales request, automobile service, or maintenance, there's always been a heavy dependency on documentation to perform those things and then addressing the service bulletins.  So with the smart application, handling the whole operation in a digital environment is fairly straightforward.  How?

Detailed information and data that shows visual specs of the app's camera will be updated ones in the application without having paper costs. 

Syncs to the cloud allowing connectivity at any time convenient for technicians, workshops, and customers related to the diagnosis.

This support would minimize concurrent management, redundancy, and enhance operational procedures increasing speed for both staff and clients and thereby save time.

Data Analysis and Performance Review

Solutions for monitoring and analysis include preconfigured dashboards.  Such dashboards provide visualizations of actionable data in terms of photos and videos and wiring diagrams to support you optimize your business processes and practices.  The pace software will also display the review of everyday jobs and can plan your mechanical job according to the goals.  It allows you to monitor the performance data output that saves you from collapse reviews.  It takes the required measures to increase your automotive shop productivity.  

Flexible Payment Options

The modern generation is loyal to flexibility. So if the operating program provides online payment choices, that's a huge advantage for the shop owners as well as car owners. Since they use wireless wallets, google payments, and credit card payment schemes nowadays. The auto software such as Repair Pal, helps to eliminate the need to carry cash, so that is a smart opportunity to expand the company by providing flexible alternatives. 

Customer Loyalty

Auto dealers and independent auto mechanics models can create strong, long-lasting consumer relationships, as car servicing aims to restore the client's automobile for at least five years in one view of pocket.  Using a smart car repair app, customers can schedule their appointment, show details on operation, make purchases, and have feedback that ultimately builds long term loyalty.

Geofencing

Geofencing is a wonderful tool that must certainly be tested out by every business owner.  This is used for GPS and RFID (Identification of Radio Frequency).  This platform creates a way for everyone to set up stimuli dependent on knowledge about the area locations without ads.  If a customer has activated your auto repair app on their device, you can ask for location trace permissions and give them alerts while they are close to your store.  This geofencing strategy will help promote your service bulletins, repair business, and brand.  

Increased Business

As the repair software will take your brand name to the next level, it will undoubtedly prompt the users and car owners to choose you for their next trip. According to the research, 90% of mobile time used in apps, so if you provide effective content on the auto mechanic app and market it correctly, it can draw a lot of consumers to your shop. The software dealerships reported an increase in their revenue as well as in utilities.  Hence, it proves the business that owns automotive service apps brings in more business than others who don't. Moreover, the website uses cookies to provide the great user experience. One of the best examples you can consider for it is Repair Pal that keeps you on the pace.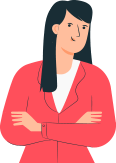 Want to benefit from the increased business? Have an idea for a repair app? Let's get connected.
FAQ
How to keep track of mechanics hours?

Tracking repair auto mechanics models hours is made possible through various time tracker apps and software.  The time planner testing offers a to-do-list to build assignments and split them into smaller activities.  This functionality allows it easier to get all office tasks under supervision in one area and personally focus on them and modify them.  Detailed reports will let you analyze every minute of your job.  This software like Repair Pal, can be adopted in your existing business application or you can build a custom time tracker app for your business that increases productivity and fixes issues. 

How do you attract customers to auto repair?

Hold it easy. First impressions are crucial, and how you introduce yourself to customers and your garage will go a long way towards establishing your reputation as trustworthy auto mechanics models.  So, below are marketing strategies for car mechanic shops to improve your business bottom line.

Use Email Newsletters
Offer Warranties
Be Social
Get Reviewed
Ask for Reference

What's the best auto repair software?

Mitchell
Work Orders Software
Win Works Solutions
Auto Repair Bill
Shop Boss
Repair Shopr
Get Ritty Solutions

Protractor Software

Repair Pal (Repair pal)

How much does it cost to start an auto repair shop?

You should assume the start-up pricing to remain between $45,000 to $50,000, including equipment, OEM maintenance fees, and benefits.  Here are the breakouts: diagnostic machines, about $5,000 to $10,000 anywhere between $1,500 to $15,000 depending on the size and position of your room.  About $15,000 is an appropriate equipment collection with specialized devices.  Installation boosted approximately $3,500 and the rate of premiums around $4,000 per annum.

How to make your auto repair shop profitable?

Automate your daily activity
Offer a special discount to loyal customers
Give warranties
Establish digital visibility
Build consumer referral scheme
Give excellent customer service
Make an alliance with the insurance company

Conclusion
The need for mobile applications for the garage shop is likely to increase in the future as digital transformation is on the peak.  Because everybody wants to make the most out of it so the auto dealers and auto mechanics.  Therefore, it is a win-win situation for both auto dealers and customers if you provide the custom application for your garage shop.  It helps customers to book vehicles online and they can view their vehicle repair status in real-time.  So if you are yet to build an application for your mechanic garage shop, contact an app development company right now and get the best app layouts, and features.  
This page was last edited on September 29th, 2020, at 10:10 AM.