10 Best Car Rental Apps for Android & iOS
The global car rental industry is booming with more than $124.56 billion in 2022. The technological convenience is winning the frequent travelers and economically sane Gen Z population with online cab bookings and other service sectors like car rental app.
With the travel and tourism industry growing digitally, the online car rental apps and services are also expanding. If you are a car rental company looking for an online platform to provide more convenience to your customers than you are looking at the right opportunistic market.
The world is facing a variety of economic and health issues like COVID-19 pandemic. So, for an individual to stay safe and maintain social distancing along with the economic condition, needs such an online car sharing marketplace. Thus, this blog will enlighten you on some major car rental app developments that are ruling the genre along with some upcoming trends for the fleet managers or cab startups and entrepreneurs who are having a car rental app idea.   
Introduction
Factors such as the rise in the trend of on-demand transportation services and low car ownership among millennials have driven the growth of online car rentals. The adoption of car rental software has prominently anticipated the growth of fleet transportation. Such a car rental app for free help in curbing pollution level, traffic, and are an economical option for travel as it is a faster mode of transportation.    
Goliaths like Turo, Getaround, Hertz, Kayak, Alamo, Payless are the online car rental companies who have successfully provided manufacturers and customers with car rental schemes that are cost-effective, such as leasing cars from their owners for a defined period of time and then again putting the cars on rent through best car rental apps.  
Being a newbie, you might be thinking about the potential market around the world for app development. Our experienced app developers have curated the information for your online venture. Countries like the USA, China, Germany, Brazil, Japan are among the top ones in using such services and also hold the global revenues from it.
Source: Statista
Thus, today's population wants to be their "own boss." So, car rentals are set to be the transport AirBnBs for Gen Z. If you are planning to become the top car rental app, you need to analyze your competition. These car rentals provide users from renting to roadside assistance to customer support for eliminating their trip based queries. Let's have a look at the best car rental apps in 2020 and the technological revolution in the transport industry.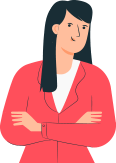 Want to discuss your car rental app idea with us?
10 Best Car Rental Apps in 2020
App Name
Features
App Store Link
Play Store Link
Turo

Choose from a unique list of over 800 cars 

Booking cars directly from the local hosts

AI chatbot integration for better communication between the parties on the occasion

The host can manage the vehicle and monitor the performance through the app

Go remote technology for local owners to earn more from the car sharing marketplace

Getaround

The quick and easy way for verification of renting or hosting a car

Users can book a car on an hourly as well as a daily basis

The host and rep can easily list down the number of share cars without any limit 

The Getaround connect feature helps the host with keyless entry and enhanced security

The rental car users can locate and unlock the car with their phone

Kayak

Secure booking via the app without re-entering the traveler data and credit card information.

Filter your search according to destination, dates, and best flying time

Price forecast to know the airfare trends

The app navigates a user around the airport with step-by-step directions on the device

Share travel plans with friends and family members

Zipcar

The users can book through check-in options their round trip cars

Organizing upcoming trip details in one place from car's location to details on reservation changes
Unlock the car with the in-app unlocking feature
The app has more than one languages to communicate with users
Change or extend the car service on the go

Hertz

A user can have a look at his upcoming reservation details
It allows accessibility of receipts for expense tracking
Users can search parking slots through SpotHero

The previous car rentals service is also saved for faster booking and check-in options

Social media channel sign up like Facebook

Enterprise Rent-A-Car

It allows everyone to narrow their search and filter vehicles and save rental details for future reservations from a review

24/7 road assistance and consumer support service
Visit the favorite location and access the information whenever needed for the reservation
Earn and redeem points for free rental days
Fast signing through fingertip recognition technology

Virtuo

Complete the car rental counter process in one go 

Select from a wide range of premium cars, vans, and trucks

Download the digital key and unlock the Virtuo

Automatic transmission facility for better navigation

A user can add four friends as additional drivers for free

Carngo

Select location, age, date

Book a car and get a voucher through email

Choose from a wide range of cars  

Compare prices before booking a car via check-in options

Skyscanner

Book the whole trip with just one app
Search and compare flight prices before booking it
Get the best deals on hotels, hostels, resorts, apartments with a proper comparison
Customize flight search (flight duration, departure-arrival time, travel class)
Select a car rental and pickup location

SIXT

A user can book trips and errands with car sharing marketplace feature without any limits of duration, drop-offs, destinations

It provides the filter for price, type of car, equipment, driver age
An individual can manage multiple profiles with a single login
View and manage upcoming reservations and also get an overview of the past reservations
Pres-schedule a car and pay via credit card easily and securely
So, this was the list of popular car rental app services across the globe. Before concluding the blog, have a look at some of our contributions to taxi booking app development and the ride-sharing app genre.
Our Contribution to Online Taxi Booking and Ridesharing Business
Houdini app: On-demand taxi booking app in Florida, USA

Our experienced Uber for X developers has developed and deployed a fully-featured on-demand ride-sharing app on iOS and Android platforms. Using this app, the riders can locate and book rides with convenience whenever and wherever they want. This taxi transportation solution is complete with the rider's app, the driver's app, and the admin panel. Riders can book a taxi, drivers can accept or reject booking requests, and the admin is enabled to handle all the operations with this taxi dispatch software.

Features:-

The users can book a ride on-demand or schedule the same in advance

It provides riders with a preferred driver feature that lets everyone ride along with their favorite

The ride-hailing app allows the user to save up to 5 contacts through SOS functionality

Integrates google payments and another payment gateway for seamless and secure encrypted online money transactions

Reviews and feedback on online services for better improvement and loyal consumer base

Raklux app: On-demand ride sharing app in Georgia, USA

At Space-O Technologies, we have developed and deployed this luxury cab booking app for users to request a ride and get picked up by a nearby luxury driver to reach the destination on time. This app is deployed on both iOS and Android platforms. The unique feature of this app is preferred drivers and luxurious rides at affordable prices.

Features:-

Schedule or pre-schedule a ride as per the convenience

Track a driver through GPS locator

It allows riders to book a ride with any specification like age rating, babysit, battery life, wheelchair, music, screenshots description, or any other

A user can check his past riding history with pickup and dropoff car rental locations

Save and select the same destination for the next time

Integrated multiple payment options for a seamless transaction

gIsPy: Peer to peer ride sharing app

This ride sharing app connects drivers with riders. It also gives riders ride options to share their ride with others and share some income with the driver. It is developed and deployed on the iOS platform. The unique feature of the app is the private/sharing ride option. Apart from this, we have run some background checks along with third-party companies to ensure that drivers are meeting the state and national safety standards and protecting both of their drivers and riders.

Features:-

It has an easy signup process for riders
Real-time location to track drivers
SOS functionality
The drivers can select routes through Google map and Waze map
The admin can manage all the users, drivers, and accounts on a timely basis
If you are a car rental fleet not able to decide the future trends or are fearing about the online car rental market profits, need not worry! We along with our app developers have gathered some of the efficient trends.
3 Car Rental Industry Trends
1. Increasing the Use of AI
When you have to manage a vehicle fleet, AI technology can help in analyzing current data. As a fleet management company, you can also keep a track of customer demographics and driver habits to the level of usage and destinations. An individual can also get better readings on vehicular damage faster than human counterparts.
2. Car Rental Accommodation at the Airports
Airports are the biggest cash flow for all the taxi and fleet management companies. Your car rental companies are among the steadiest tenants in the terminals, the users will get the benefit of faster travels and skip the taxi lines. And on the other end, the rental services like yours can help to make profits by serving people conveniently. 
3. Subscription Packages for Online Expansion
The subscription packages help attract new customers, travelers, online companies like Enterprise and Hertz with their ideas of packages are successfully able to lure online users. Packages based on the price of vehicles on each level, occasional weekend bookings, can help the app sustain its audience for a long time.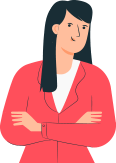 Want to develop a car rental app with unique features & functionalities?
FAQ
What is the best app for rental cars?

Turo go

Kayak

Enterprise Rent-A-Car

Virtuo

Zipcar

Carngo

Getaround

Hertz

Skyscanner

SIXT

Getaways

Avis

Is there a Airbnb for cars?

The online car rental software works like Airbnb models. Here the car owner can list their cars on a rental basis and earn money. The online users engage in such a website or platform to skip the airport taxi lines or to go out for daily chore completion.

Does Google Maps have a route planner?

Download a car rental application. Select a car according to your convenience

Talk to the host of the car over a call or chatbot and rest assured

Book an online car for a specific time period

Hit the road with road assistance and 24*7 customer support

What are the car rental industry trends?

Here are the top 3 car rental trends.

1. Increasing the use of Artificial Intelligence (AI)
2.

Car rental accommodation at the train stations and airport

3. Subscription packages for online expansion

mail
Conclusion
If your company is dealing with fleet management issues, tracking the fleets, increasing fuel & transport costs, then you should explore ways to improve the efficiency of your services. The car rental software performs an accurate planning diagnosis, which models up performance improvements for your business models.
If you have any query or confusion on how to build a car rental app, online rental app development, AI technology, and car rental software, then discuss it with us. We provide a free consultation, you just have to fill the contact us form with your requirements. One of our app experts will get back to you in a short span of time. Drive your businesses with digital accomplishments and avail consumer satisfaction with profits.
This page was last edited on September 29th, 2020, at 7:43 AM.