Best Photo Editing Apps 2020 (Features, Pros, Cons) for iOS, Android, Mac and Windows
Click! Click! Post. This has become a trend for Gen Z on online platforms. Through photo editing apps, the importance of visual and photographs across the globe is increasing parallel to the digital revolutions. According to a research, photo editing market size is said to be growing at USD 274 million at 6% CAGR during 2019-2023.
With photography growing as a profession alongside online businesses, and the widespread usage of smartphones has been encouraging the photo editing software facility for commercial end-users. There are many best free photo editing apps like Snapseed, Photoshop Express, VSCO, and others across the app stores. So, if you are a professional photographer searching to build your online presence through application development or a website, we being a leading mobile apps development, have curated a list of best photo editing apps. This blog will inform you about your competitors, their features and functionalities for editing photos.
Introduction
Earlier the advanced photo editing was limited to computers. But, now with the evolution of smartphones and the app world, everyone wants to capture high-quality photos or do edits for photos. Thus, there are tons of free and paid photo editing apps from the basic camera to sharing tools to full-featured editing photo app. All these apps let the users shoot, edit, filter, and organize the images on a pocket-sized phone.
Being a newbie, you must be researching best photo editing apps for iPhone, best photo editing apps for selfies, photo editing apps for Android, to narrow down your search and before starting the list we have stated most popular apps on each of the app platforms.
What are the best photo editing apps for iPhone/iOS?
Snapseed, VSCO, Prisma Editor, Adobe Photoshop Express, Afterlight 2, TouchRetouch, Mextures, Lens Distortions, Superimpose X.
What are the best photo editing apps for Android?
Adobe apps, Aviary, PicsArt, LightX, Photo Effects Pro, Fotor Photo Editor, Pixlr.
If you are someone planning to launch an app for photo editing in one of the platforms then this information will narrow down your search and will give you more time to think about your app's unique feature.
Other than these the app stores have no shortage for best photo editing apps. Without doing any further due let's dive into the top photo editing apps and the related information.
11 Best Photo Editing Apps (iOS, Android)
App Name
Ratings
Total Downloads
Available for Platform
Price
Download
Snapseed
Google Play: 4.5
Apple app store: 3.9
100,000,000+
iOS, Android, iPad, Windows, MAC
Free
VSCO
Google Play: 4.3
Apple app store: 4.4
50,000,000+
iOS, Android
$20 per year
Adobe Photoshop Express
Google Play: 4.5
Apple app store: 4.8
100,000,000+
iOS, Android, iPad, Windows, Tablets
In-app purchases varies $4.99 to $29.99
Prisma Editor
Google Play: 4.5
Apple app store: 4.7
50,000,000+
iOS, Android, iPad
$7.99 per month, $29.99 per year
Adobe Lightroom
Google Play: 4.4
Apple app store: 4.8
100,000,000+
iOS, Android, iPad, Apple TV
In-app purchases 100GB premium per month at $4.99, lightroom plan 1 TB at $9.99
Pixlr
Google Play: 4.4
Apple app store: 3.9
50,000,000+
iOS, Android, Desktop
In-app purchase varies from $0.99 to $2.99
Instagram
Google Play: 4.5
Apple app store: 4.8
100,000,000+
iOS, Android, Desktop
Free
TouchRetouch
Google Play: 4.6
Apple app store: 4.8
500,000+
iOS, Android
$1.99
SuperimposeX
Google Play: 3.8
Apple app store: 4.7
100,000+
iOS, Android, iPad
$4.99
Lens Distortions
Google Play: 4.5
Apple app store: 4.7
100,000+
iOS, Android, iPad
$0.99 per month
PicsArt
Google Play: 4.3
Apple app store: 4.7
500,000,000+
iOS, Android, Windows mobile devices
$55.99 a year
#1 Snapseed
Snapseed application is a professional photo editing app like Photoshop. Its main functionality is editing RAW photos. The best photo editing is done by using over 30 tools and filters to choose from. There are many other features like healing brush, HDR, perspective, lens blur (for Bokeh), boost shadows, black and white photos, for good edits photos. Another easy to use filter in the free photo editing app is to save and style a photo; which a user can also use in other photos. Snapseed application is the most widely used photo editor app.
The edit photos app has plenty of tools and tutorials for newbies to help get the most out of the app. It has easy navigation which engages more users to the photo app.
Source: Snapseed
Key Features:-
The users can easily save their personal looks and apply to other photos anytime, anywhere
It has 29 features to tune images, exposure, color, sharpening adjustments
The app also su[pports RAW and JPG files
Features and filters like black and white, vintage, selective adjustment brushes, and other healing tools edit photos precisely
Tips and tutorials for photo editing beginners who want to use the app effectively
Let's have a look at its pros and cons.
Pros
Cons

A multilingual app that supports many languages
The app does not force a user to make an account like Adobe photoshop
No gimmicks, in-app purchases, easy to edit photos, and many different filters for great effects

No undo-redo keys in masking tool and brush tool
After exporting, the photos are not getting into the Snapseed photo editor folder
It does not allow changes once the file has been saved or exported with the developed image
#2 VSCO
VSCO app is one of the best photo editing filters app that allows users to create classic photos look. With the help of its photo editing tools like split tone, HSL, contrast, saturation, the images look inspirational and creative. The editing features also help in video making, creating short GIFs, and make video/ photo collages through a unique tool called montage. It is one of the leading photo-editing apps that allows photo export to different social media platforms or online VSCO community. The app has 10 free filters presets and a set of photo editing tools and the paid version allows subscribers with a wide range of 130 filters.
Source: VSCO
Key Features:-
The app has an adjustable filter strength
The app also has an in-built camera with advanced camera features
A user can make moving photo collage maker, layering videos, and shapes
Editing tools like cropping, exposure, color, light leaks, and sharpness for perspective correction of the image
Easily import and edit raw photos with the help of adjustment tools like contrast and saturation
Let's have a look at its pros-cons.
Pros
Cons

It helps to connect with other creative minds and inspiration photos through VSCO community
Adjusts white balance and transforms the videos on mobile with the same premium features (VSCO presets, color control with HSL)
The app also saves and recreates favorite edits and recipes

Inability to consistently import high-resolution photos in the application
Photos are not uploaded in the app and it the application is crashing and freezing continuously
There are in-app navigation bugs which need to be fixed
#3 Adobe Photoshop Express
This photo filters app is a lighter version of original photo editing software. It delivers a full spectrum of tools and filters to transform the photos by using personalized sticker makers, color gradients & imagery, creates image collages, generates memes. The edit your photos feature is able to remove spots and blemishes and beautify it just a fingertip away. If a user wants to edit in RAW or TIFF format it allows the image with different editing options and also lets the users upload it on social network sites like Facebook, Instagram, Twitter.
Source: Adobe Photoshop Express
Key Features:-
Instant fix of crooked images and also corrects distorted camera angles
Custom images with sticker maker, memes, color gradients
It reduces spots and is a blemish remover from selfies and portrait photos for better beautification
The application automatically adjusts contrasts and other one-touch adjustments like red-eyes
Ready to use photo grid layouts and modified borders and colors
Let's have a look at its pros and cons.
Pros
Cons

Easy to use and has many image manipulation feature for every unique creation
The UI/UX of the application is user-friendly
Its in-app navigation is also great and helps the users with a wide range of photo tools and filters

A user is unable to insert other photos
The app must have a frequency control panel that plays with different width area for fading and oozing colors
A user is forced to create an account to save the work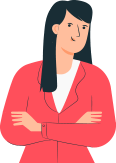 Want to develop a photo editing app with similar features and functionalities? Discuss with us
#4 Prisma Editor
The photo filters app transforms photos into paintings. Using its art filters a user can make photos like Picasso, Munch, Salvador Dali. It is among the best photo editing apps with over 300 art styles in its filter library. Prisma comes up with a new filter every day and a creative community that helps in sharing some more creativity. The app has also got the Google Editors Choice award and currently has over 120 million users.
Source: Prisma Editor
Key Features:-
It allows users to easily convert their photos into art
Adjust the photos with a new filter every day
The app has a community where online users can share their creation and know about other fellow creators
The professionals can edit their photos to make a masterpiece by using enhancement mode
Exposure, brightness, contrast, sharpness are the tools that make an impact on the photos
Let's have a look at the pros and cons.
Pros
Cons

The free filters are plenty and interesting, and the daily filter offered is for free
The designs are quite unique and intricate
It is easy to navigate and provides a good user experience

It is an expensive application when it comes to adding more filters and tools in the app
Constant notifications are annoying users to purchase their subscription pack
The app freezes and has many ads
#5 Adobe Lightroom
It is the best application for professional photographers and designers. It is the only camera app that allows viewing, editing, and organizing a large number of images. It has intuitive photo editing features with some unique ones like retouching full-resolution photos, changing its textures and flares, photo filters, and also users can have access to Lightroom presets whenever they wish to retouch or edit their images. The premium version of this application has filters like exposures, healing brush, selective adjustments, Adobe creative cloud storage, RAW image editing of DSLR photos, and more.
Source: Adobe Lightroom
Key Features:-
It offers a wide variety of tools and presets from simple to advanced correction and adjustment tools
It allows users to share their work directly on different social media platforms
It has the best cloud storage which keeps the user's photos saved and
It combines presets to recreate favorite photo effects with just a click
AI tags automatically tag and organize photos according to the objects or people that are there in the frame
Let's have a look at its pros-cons.
Pros
Cons

The free version of the application comes with majority feature for editing a photo
Tutorials from community photographers are available for beginners
It makes a photo with different shades and hue that results in texture graphics through a mobile device

A user cannot change the default saving location for the pictures taken
No selection option to the editor for different types of templates PSD backgrounds
The application keeps prompting users to sign in which is a bit annoying
We at Space-O Technologies, Canada have made a photo editing application for parents to capture baby milestones- MyLovePics. With this application, parents can create a digital scrapbook of their pregnancy and baby milestones. Using this application, parents can join the community and share parenting tips as well. Moreover, the pregnancy photos application is loaded with features like baby-themed doodles, themes, artwork, backgrounds, texts, and filters. It has a unique feature of taking up contests that make parenting interesting and easier.
Source: My Love Pics
#6 Pixlr
It is one of the most famous free photo editing software that allows users to make changes like film light leaks, color temperature, lens distortion easily. The users can use different filters, overlays, photo effects, to make visually appealing photos. The picture application is a toned-down version that simplifies the user experience and presets filters. The Pixlr application can open a Photoshop PSD file and save it as a PNG or JPG. It is a task manager extension for Google Chrome Browser.
Source: Pixlr
Key Features:-
A user creates photo collages easily with the help of preset collages
Using Auto Fix the app can instantly adjust the color of the image
With simple blend mode tools, it is able to remove blemishes, red-eye, smoothen skin, whitens teeth
Object transform, digital painting, lasso, are some of the other user-friendly functionality
The UI/UX of the application enhances the user-experience
Let's have a look at its pros and cons.
Pros
Cons

It supports layers and masks
Allows customization of interface and is easy for basic touch-ups and editing color
Add text to the photo with a variety of editing tools

Too many ads annoy
The photos are not getting saved after editing
Redownloading the effect every time a user wants to edit a new image from his collections
#7 Instagram
It is the most fun photo application with intuitive and straightforward editing tools. Instagram allows users to add, edit, and share their photos as a story or directly add to their respective Facebook account. The editing application is a complete platform for connecting to a community and share photos/videos for 24 hours. The online photo editor application is also popular for influencer marketing with unique tools like IGTV, sticker maker, GIF filters, and other fun stuff that engages the audience with its amazing news posts along with advertising brands seamlessly through stories.
Source:Instagram
Key Features:-
Add, edit, and share the photo via story feature
Message friends directly and have a fun conversation in the application
A user can share a post to his feed along with the captions, hashtag, emojis, and can also share comments on someone else's post
Instant videos, memes, GIFs maker that enhances the user experience
Range of editing tools to eliminate light leaks, curves, grain, pimples
In-app camera with camera controls and other selfie functionalities
Let's have a look at its pros and cons.
Pros
Cons

Ads are not annoying they seamlessly are shown through the story feed
The IGTV feature helps people to communicate effectively with their followers
Sign in process is really easy and new updates have brought more intuitive functionalities

The application crashes when users switch through multiple accounts
When a user is on a video call in the application he cannot go back without ending the video
It has now become a typical corporate selling machine
#8 TouchReTouch
This app allows users to remove unwanted content from the image. It efficiently removes telephone wires, dusk marks, adjusts lighting issues, corrects skin tone, highlights touch exposure. All this is done by just touching a smartphone's touchscreen. It eliminates graininess, removes blemishes, and other distractions through its picture editor tools. It has effective editing tools when it comes to healing and cloning functionality for photos.
Source:TouchRetouch
Key Features:-
A user can eliminate unwanted elements by using different editing tools
It is easy to retouch a photograph and adjust its stamp size, hardness, opacity as desired
Tips and tutorials for details and understanding the structure of the application
It has a single Flickr line removal that sets the lines or layer of a line correctly
Let's have a look at its pros and cons.
Pros
Cons

It has intuitive features to engage users
The photo corrector eliminates and crop every small annoying thing in the image
The UI/UX helps in seamless navigation

In the update, they removed the modifying original picture while exporting
No masking option
It creates artifacts and blurriness if you try to remove objects around a complex background
#9 Superimpose X
As the name says it all, the photographs are superimposed by various functionalities like editing in layers, blending modes, masking adjustments, and more. It allows users to switch to other projects in the middle of an ongoing one without the loss of data. There are more features like background removal, blur, gradients, and more to edit layers in an image.
Source:SuperimposeX
Key Features:-
Allows users to work with multiple layers
It has editing capabilities from adjustments to wrap to brush
Shareable images to friends directly from the application
Blending textures, overlaying borders, double exposure is all done via blending mode
Let's have a look at its pros and cons.
Pros
Cons

The application has excellent editing capabilities
The tools are great in enhancing the image
The app is easily understood by a beginner as well as a professional

The iOS and Android version has a difference of some feature
While saving a photo the application messes with the color and blurs it
It freezes and shuts down after using a couple of masks
#10 Lens Distortions
This photograph application is used to add glass textures, natural sunlight, rain, and fog. The photographer can easily customize effects and blend according to their needs. Its layer-based approach fine-tunes the details of every element. This is a free image editor that allows creators to add layers and blend effects both in the same image. The LD unlimited premium feature offers a library of effects on monthly charges.
Source:Lens Distortions
Key Features:-
It has a wide variety of layers and effects to create drama in the image
The app has iconic visual techniques for post-production
The application corrects the photograph by using the advance feature
LD unlimited to obtain a full set of effects through a premium subscription
Let's have a look at its pros and cons.
Pros
Cons

It gives a realistic feature and unleashes more creativity
Extremely easy to use and provides with highest quality photograph effects
It has intuitive navigation

The application is slow and sometimes filter selection is a task for users
It should have a proper menu display along with a narrow search for effects and filters
#11 PicsArt
This picture editor application is multilinguistic with more than 30 languages. It has a built-in camera, collage-maker, clipart library, and more. Some of the unique and powerful functionality of the app include adding curves, add text, stretch, clone tools. A user can remix any photograph that is free to use and also see the feature to edit with other friends. PicsArt Gold is a subscription package that provides users with thousands of stickers, collages, masks, and frames.
Source: PicsArt
Key Features:-
A user gets easy access to drawing tools, image editor, collage maker, sticker maker, camera, image filters
In one tap a user can change and remove backgrounds
New challenges are added daily for enhancing user engagement
It provides easy-to-use templates and grids
Let's have a look at its pros-cons.
Pros
Cons

High-quality image with unique and modern feature integration
Seamless UI/UX to engage the audience
The free version has a lot to offer compared to the other editing applications

The application crashes and lags a lot because of immense filters and effects data
It is slow in downloading an image
Now, after going through the list of best photo editing apps, if you are thinking about its future scope and technological innovation then you should have a look at some of these technologies curated by our experienced app developers.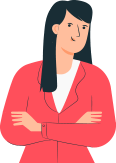 Want to develop an application for editing photos? Discuss your photo editing software idea with us.
Technology Innovation in Photo Editing Apps
#1 Augmented Reality (AR)
Creativity to the next level is what an AR technology does with a photo application. With the evolution of depth-sensing cameras in smartphones with AR add creative effects to the captured photos. It is also used for a variety of realistic effects in photo processing such as 3D characters, advanced image changes, varied filters. AR technology provides an accurate and realistic view that matches the real-time view. Thus, this creates more opportunities for the photography sector to grow online.
#2 Artificial Intelligence
AI technology is disrupting and transforming every sector. With some famous innovations like facial recognition or facial retouch it has made the editing process fun and at ease. This technology has the ability to render normal images into artistic masterpieces. For instance, Artisto, Deep Art Effects, Prisma are some of the editing apps popular for using their AI features. It creates photorealistic images and completes them with virtual, computer-generated backgrounds.
We at Space-O Technologies, Canada, have a full-stack AI developers team who have a profound knowledge of solutions like chatbots to more complex virtual voice assistants like Siri and Alexa. Our AI engineers have expertise in machine learning, deep learning, natural language processing, and other top technologies to expand your business with smart data. So if you have an editing app idea you can consult our developers and they will guide you all the way along from idea generation to the deployment process.
#3 Virtual Reality
You might know about 360° images where the pictures have a panorama look. This is made possible due to VR photo editing software. Through this technology, a user can apply animation, filters, add text and stickers & some other basic tools. It enhances user engagement and helps in generating online brand goodwill and user retention.
Technology is not stagnant, and so is this particular online photo editing service. There is a lot more to explore when it comes to creativity and skills. Thus, it has a vast business opportunity for all professional photographers or traditional photography services as such a technological revolution can outstand your work in just seconds at your fingertips.
FAQ
1. What is the best free photo editing app?
Here are some of the best photo editings application.
Adobe Photoshop Express Editor
Canva
Pixlr
Snapseed
Resizing.app
Fotor
PhotoScape
2. How to monetize your photo editing app?
Paid apps: If you develop an application that has great design and features, then you can decide a reasonable price and receive money from a paid version of your photo editor app. Apps like Facetune, Glitty, TouchRetouch are known for their paid app features.
In-app advertisements: Such a monetization method seems quite obvious but is effective. The edit your photos app makes it free for users but still brings some revenue for the owner. Apps like Instagram, VSCO, are the best examples where users without getting an annoyed look at the ads and are successful in generating profits from it.
In-app purchases: For this business model, you need to decide upon some of the essential features to offer for free to your online audience. And you need to plan some advanced features for in-app purchases that can lure user's attention and buying behavior. Apps like VSCO, Snapseed, Facelab, Adobe Lightroom have generated profits by using this method.
3. What is the technology stack used in photo editing app development?
Considering the online photo editing for Android, the developers may choose programming languages like Kotlin or Java. And for iOS application development, they might use languages like Swift and Objective-C. Apart from this, the final set of the stack depends upon a client's requirement.
4. What are the advanced features of the photo editing app?
For the best photo editor app, it is very much necessary to include advanced features like:
AR filters
Background changes
Adding frames
Write or draw on a photo
Retouch and restoration of photo
mail
Bottom Line
In the age of social media and online application development, the attention spans are shrinking to just eight seconds. So, the major source of attraction is just pictures and photos of one's feed, ecommerce site, food blogs or food menu, fashion clothes. A person's buying behavior depends on the photographs you integrate on your online platform. Thus, the editing world has a much broader future, so if you are designers or photographers with the slightest photo editing app idea in mind you should discuss it with a leading Android and iOS application development firm like us.
If you have any query or confusion, for photo edits applications, cost to develop app like Snapsead and Instagram, build photo editing software for your business, you can contact us. Simply fill our "contact us" form with your requirements and one of our expert sales representatives will guide you. The consultation is absolutely free.
This page was last edited on August 21st, 2020, at 11:10 AM.