How to Build an App Like Airbnb? Process + Cost Estimation + Technology Stack + Alternatives
The dilemma of living in a strange place during traveling has come to an end, for more than a decade now, and the reason is, of course, an app like Airbnb. From its launch to the date, the recognition Airbnb has gained as an app is commendable as it helps the users to save money on vacations, meet people with trust, and just live like another local.     
But did it happen in a blink of an eye?
No. They started out from scratch in 2007 with just one vision in mind for a website and today, fast forward, Airbnb has over 150 million users covering over 65,000 towns and providing them powerful travel services with the support of multiple platforms such as tech, web apps, and smartphone apps. 
Seeing such a huge success of Airbnb, do you also want to replicate it? Keep on reading this blog to find out how.  
What is Airbnb?
The Airbnb-like app is a travel service that offers one platform for renting options for apartments all over the world. Airbnb acts as tempting marketplaces for landowners and short term rentals or lodging seekers.  
In simple words, it is an online portal that ties people who want to rent out their vacation homes with people who need accommodation.
Airbnb has transformed the way people look for flats for a long time now as it offers captivating opportunities. For example, if travelers fly overseas and rent a private room from a local family, they'll get a comfortable, homely feeling as Airbnb gives a slice of cultural immersions, and an ability to linger in an authentic neighborhood. Isn't it a cool experience? 
In addition, even in its simplest form, websites like Airbnb is used by both the 'hosts,' the property owners who have chosen to rent them out, and the 'guests' who book the accommodation through the service. 
Does it mean the process to operate an app like Airbnb is complex? No. Read the below section to know how it works. 
How Airbnb Works?
Airbnb is a dynamic app that offers consumers tonnes of tools. To build sites like Airbnb, you need to understand first the client's point of view and then the host point of view. 
So, to name it, there are different groups of users on Airbnb: travelers and tenants.
For Travelers
Go to the Airbnb service mobile app or web version and sign in or logs in as a visitor

Complete the profile and provide information for authentication, such as the profile picture, names, ID number, and more. 

Search and select the desired place to live in using different filters such as price, venue, the type of room, and more 

Request and book the service for a stay and receives the confirmation SMS notifications and push notifications

Pay through multiple payment gateways like google pay, credit cards, debit cards, PayPal, Apple pay, etc. 

Travel, relax and enjoy! 
For Tenants
Go to the Airbnb service mobile app or web app and register or log in as a host

Register the property details on Airbnb and provide accommodation specifications such as venue, number of guests, type of apartment, and more.

Upload real photos of your apartment with the help of professional Airbnb photographers and set the price

Deal directly with travelers when they request the service and discuss details like quiet hours, clean standards, etc.

Approve or reject people to stay, according to your convenience

Receive the payment in 24 hours after the guest check-in

Relax!
OK, it was all about end-users and their convenience, but what is the business model of Airbnb? How much Airbnb takes away from users? Take a look at the below table to understand it.
Airbnb Business Model
Key Partners

Host
Investors
Partners
Government

Key Activities
Channels
Value Proposition

Affordable apartment for travelers
Extra income for the host

Customers

Travelers
Hosts
Photographers

Revenue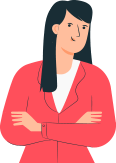 Want to discuss your app idea with us?
Moving forward, your Airbnb alternative will be successful only when you consider the development process in detail step by step. Let's understand what those are. 
How to Build an App Like Airbnb?
Step 1. Set an Idea
You can float around and get nowhere unless you have an idea and plan! So, the first action to build an Airbnb-like app is to have a vision and write down your high-level business plan for booking service. As you know, the numerous mobile app stores have hundreds of home rental apps and travel apps in diverse niches, and only a handful of them make an exceptional impact and dominate their booking business model canvas. Therefore, create significant goals that allow you to target your application audience. 
Step 2. Choose a Platform
Getting a huge userbase with a cross-platform product is a myth. The safest choice when creating a new app is to select any of the platforms at the beginning either Android or iOS, that's a fact. A better device environment is provided by choosing a single platform for your application at the beginning. Once you analyze the market and target audience response for your product, you can build for other mobile app platforms as well, depending on the user experience. 
With regard to figures on the android app, Android has the highest market share, of approximately 80 percent userbase. So, it is perfect to aim big. The remaining 20 percent of users that use iOS are mainly elite with high power expenditure. This means that it will potentially earn you more short-term sales to deploy the software on iOS.
Step 3. Build UI Design
Once the idea is ready and the platform is set to operate on your goals, you can start designing your app with the help of professional app designers and app developers. This step includes, 
Sketch,

Wireframes,

Mockups,

Prototypes, etc.
However, you might be wondering why to design the UI of the app before coding, so one of the main reasons is it lets you fulfill your goal for the graphics app and visuals. To make the different visual characteristics usable, software developers of the development team should simply follow the lead of the visual guide to write codes. It thus helps to save time duration and development costs.
Step 4. Integrate Unique Features
It's more common these days for how to build an app like Airbnb to start with some simple Airbnb features. For example, Airbnb's main app functionality come in three groups such as,  
The Host Features

The Guest Features

The Admin Features
The Host Features: 
Accommodations ⟶

For the tenants and hosts, the key function is the opportunity to make an ad regarding their lodging. They need to explain all the information and databases such as setting the style of the apartment and the number of guests. Also, you must allow images and videos to be posted and the price per night to be set.

Requests ⟶

The owner would need to have a display and high screen resolutions for all travelers' requests. Any appeal is therefore granted an option to approve and deny.

Push Notifications ⟶

The owner will receive an immediate message as soon as the traveler requests for a stay. This is in pertaining to hosts of unchecked demands, reservation updates, and host approves.
The Guest Features: 
Registration ⟶

The client has to register to start using the software like Airbnb. The simple alternative to Airbnb is to provide users with registration via email address and password.

Login ⟶ Once the registration is made on an app like Airbnb, the user needs to login shortly with many options like Google access, email account, and Facebook.
Search and Favorites ⟶ Guests and users must be given a search system to schedule their next trip dates, availability, etc. and allow them to save as favorites in case they need to plan their trip in advance to create an app similar to Airbnb.
Live Chats ⟶

The guest and host can converse for a stay to discuss all of the details. This feature also offers to submit a picture or video in chat feature while having advanced options like typing and reading messages.

Booking Option ⟶ One of the main core features of any concierge service business is booking a service. If the accommodation options are open on the chosen days, people can pick the flat or house type to stay in and can book it from the search engine.
Payments ⟶

Provide consumers with an avenue to make a purchase without any complications. Payment gateways have to be reliable, safe, and simple to use, like any other financial transaction history.  
The Admin Features: 
Admin Dashboard ⟶ This function and section allows the system administrator to control all company operations and microservices. Check all of the service requests on a single page with necessary details such as name, time, and payment system for travel destinations.
Assign Requests Manually ⟶

It enables admin to manually delegate the service requests on behalf of the customers to the delivery driver or service provider from the admin panel based on the guideline.

Fare Management ⟶

It allows the organization administrator to handle the expense of the services in only a few clicks that improve scalability.

Admin Reports ⟶

Admin will be able to review the company's full report such as the overall amount of queries, approved fees, participants, user behavior and drivers, or service providers commission.
These MVP version features of the service help consumers to get some feedback and consider their needs. After that, a few specialized features can be added to build the application exclusively. 
Step 5. Test and Launch
The time to join the phase is up with the testing team once your development team develops the app. The quality assurance analyst team makes sure that your developed Airbnb-like solution is running smoothly or not. If there are any bugs found, it is to be eliminated and tested again to make sure users get a great experience and viability. Once it runs for debugging, the mobile application is ready to launch for the users.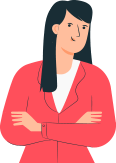 Want to develop an application for your business with similar functionalities?
Technology Stack to Make an App Like Airbnb
Now you know the process, but what are the learning curves and specialists do you need to convert your idea into real-life success? Don't worry. We have curated the complete list for you. Let's start from the ground. 
What specialists do you require?
Business Analyst 

Project Manager

UI/UX designer

Android developers

iOS developers

Back end developer 

Front end developer

QA engineer 
What technology do you require for building an app? 
Technology Stack
Programming languages
Framework  (Front end development and backend development)
Automation Frameworks
Cloud Storage
Cloud Database and Web Server
Data
Utilities

Google Analytics
Twilio SendGrid
Twilio
Mixpanel
Visual Website Optimizer
Braintree
Lottie
Superset
Nexmo
Native Navigation
Urban Airship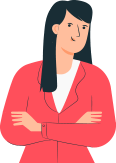 Need an app developer for your business idea?
How Much Will it Cost to Make an App Like Airbnb?
For most of the applications, the cost to create and develop initially depends on many factors such as, 
Team size and location,

Platforms for deployment,

Number of developers and professionals

App features and technical complexity of it,

Tech stack and volumes,

Degree if design customization,

App architecture solutions and more.
However, if you consider making an app like Airbnb, it would take around 130 days and the app cost would be varied from USD 60,000 to USD 160,000, depending upon your project requirements, objectives, and mechanisms.  
For more details look at the below table to understand better. 
| Development Type | Total Hours (Approx) | Total Cost (Approx) |
| --- | --- | --- |
| Web Development | 1800 hours | 90,000 USD |
| iOS Development | 1300 hours | 67,000 USD |
| Android Development | 1200 hours | 63,000 USD |
While this is just a fundamental study of the variables of how much does it cost, it could influence the cost of production parameters. To assess the application's pricing, the average cost of production will be determined with the expected development time for each attribute that will differ from company to company and from country to country. There can also be a mobile app development company that might charge based on hourly rates. 
Airbnb Monetization Strategy
When we know how much does it cost to build an app, what is the profit aspect? How Airbnb makes money? Let's shed a light on it. 
Airbnb has over 6 million listings in over 200 countries. With an average of six tenants checking into an Airbnb-listed property every second, the site has more than 150 million users including hosts and guests.
So, what's the primary source of income for Airbnb? 
1. Service fee
Hosts are charged a 3% service fee for every completed booking process

Guests are made to pay a nonrefundable service fee based on the type of listing with a maximum of 6 to 12%
2. Taxes
The value-added tax (VAT) can also be charged by Airbnb, although this relies solely on local and foreign tax laws. 
3. Exchange Rates
Guests are often subject to exchange rates if they are charged in another currency for bookings with the help of a currency converter, and the

tariffs are decided by Airbnb.

Hosts are also subject to a value-added tax that is excluded from booking listing and reservations revenue received.
Apart from this, Airbnb has integrated the Apple pay getaway into the booking app for payments as part of the strategy, so now iOS users are also likely to spend more on the vacation rental app.   
5 Airbnb Alternatives
If you are still confused about whether to build an app like Airbnb or not, look at the below-mentioned alternatives who are giving tough competition to Airbnb. Don't you also want to join them? 
FAQ
How do I build an app like Airbnb?

Define your niche and do research
List out features you want to integrate
Search professional frontend and backend developer
Design and develop UI by UI designer
Launch

What code does Airbnb use?

Ruby is the primary programming language that Airbnb employs.

Who built the Airbnb App?

Airbnb app launched in 2007, when Joe Gebbia and Brian Chesky, then 27, who had met at the Rhode Island School of Design five years earlier, struggled to pay their rent. Brian Chesky, Joe Gebbia, and Nathan Blecharczyk are now CEO, CPO, and CSO respectively.

What type of app is Airbnb?

Airbnb app is a travel service that offers a forum for renting options for apartments all over the world.
Conclusion
So folks, did you like our analysis on the model of the app like Airbnb? The process, features, Airbnb competitors, and development cost – has any of them motivated you to create your own travel app to earn millions? 
If you are still doubting whether the online travel industry will keep on rising or not in the future, tell me who doesn't like to travel? Everyone loves it, right? So investing in a traveling app like Airbnb would certainly make a significant profit for your tech startups. However, if you're confused with your own app ideas, do not worry! We, as an app development company, are here to realize your all needs and to give you the best solutions. Just write to us at any time and we will be back soon. See you there!
This page was last edited on October 5th, 2020, at 13:02 PM.