What is Business Process Automation (BPA)? [Complete Guide: Definition, Benefits, Examples, Technology & Tips]
Are you trying to make the best out of business capital?  Do you continuously work to reduce the net running costs?  Or are you searching for opportunities to boost the organization's productivity?  Well, that's not a problem anymore.  The technology has all in one solution in the form of Business Process Automation (BPA) for every organizational problem.  As and when all your human power is invested, automation takes control on your behalf.  
You may not be surprised to know the market size of the business process automation industry which is projected to hit 6.6 billion U.S. dollars worldwide by 2021 since many businesses are shifting towards process automation strategies such that time and money are not wasted.  Why?  Because digital transformation is the only way to survive in this competitive world.  
So do you also want to automate your business?  Keep on reading this blog.  It simply explains to you what is a business automation process and how and why you should automate your business along with various examples and benefits. 
Introduction
Do you know why the company doesn't run, even after continuing to invest lots of money, time, and people?  No, they don't lack resources but they are still investigating and not transforming at all.
Not to ignore, there are companies that have already transformed into digital wave (Partially), or they think they have transformed fully, but still not able to grab the best opportunities in the market.  Why?  Because they don't possess process excellence and workflow automation.  So how do you get process excellence?  Automate your business process effectively.   
What is Business Process Automation?
Automation of business processes involves the usage of software to execute routine and repetitive functions or procedures within a company where human intervention is to be eliminated.  The software simply automates the tasks that are time-consuming.  Minimizing prices, growing performance, and streamlining processes are to be achieved that is the goal of BPA.   
In a simple definition, 
BPA = Automation of Process and Workflows + Real-time Data Management
Moreover, BPA increases productivity and encourages people to concentrate on bringing the company forward, rather than only handling it.  You can also opt for automation processes for document management in various conditions such as,  
The nature of the process has to be repetitive. 

The consistency has to be there.  

The process should not require human intervention. 
Important:  Do not equate this with Industrial Automation that is based on software robots.  BPA won't reduce human labor such as assembling products and goods.  BPA uses artificial intelligence that is data-driven. 
What Automates the Business Process and What Are the Steps?
In simple words, the workflow system automates the business process.  A workflow management software typically offers a workflow application-structured interface for,  
Setting up,

Executing, and 

Controlling a process chain.   
For a better understanding, let's go through all the steps that are to be taken to automate your business process. 
Step 1. Identify Repetitive Tasks to Automate
The very first phase of analyzing a company going into the automatization process would be identifying the field of repetitive activities.  Now, the question arises how do you recognize repetitive activities in the organization?  There are two sub-phases such as, 
Use a graphical and visual representation of how the company functions.  This is also known as the Process Map.  This helps define inefficiencies and optimization for implementation.

Understand your company workflow deeper and build an optimal workflow to enhance the current repetitive task-based workflow.
Once you understand the workflow, you can streamline the process by automating repetitive tasks that are identified, but keep in mind that it is a crucial move that needs to be taken in close coordination with the actual user testing.  So try considering all the factors that might impact the process management. 
Step 2. Establish Business Goals
Listing out business goals is one of the important steps after identifying the key problem.  Because your goal will help you to analyze the overall progress of the company while keeping transparency alive.  You can establish long term objectives of organizations by asking simple three questions such as, 
What's your objective right now? 

Will automation help?  If yes, how? 

How would you monitor the success of business processes automation?
This will not only help to get clarity on company priorities but also help to simplify the complexity of organizational structures.
Step 3. Choose the Suitable Workflow Automation Software
Once you measure the goal, you need to select the correct software program and get an understanding of how to use the supplier of solutions in the best way possible.  However, there are so many tools available in the market such as cloud-based software, websites, mobile applications based on different purposes that selecting the right fit for your organization is quite a challenge.  
So, here are the things that you can consider while choosing the correct software program for your company.  
The software has to be easy to use and understand. 

It should possess flexibility.

It should have the capability to integrate with existing established tools, i.e, to extract databases from current software and function with the stored data seamlessly.
Also, considering the goals that are established will help you to make the best choice among all software.  
Step 4. Prepare the Management Workforce
To make an understanding of how the software works, is surely the next step you can consider while automating the process.  Because every major reform in the change management often greets with objections, either because they find it needless or they do not fit into it.  Therefore, preparing the management workforce and the actual users of the software will make everything smooth.  It sets responsibilities for end consumers and helps to place the right solutions in the background.  
If you're completely new to the market, or there's new employee onboarding, you have the advantage to create a culture that is open to change.  You can also use training sessions and engage the staff to have regular instruction and training for technology education in the management to make an easy employee onboarding process. 
Step 5. Monitor and Track the Performance
If you are thinking, implementing the software, and developing an application for an organization is the last thing you can do, then you are wrong.  As the business market changes, these tools also change.  Software and the mobile application don't mean to be static.  So once you implement the system, your business automated workflow software helps the users to provide their usage-based feedback.  So that you can measure the key performance.  
Why is it necessary to measure the key performance? 
It helps to recognize the bottlenecks in the business environments. 

It helps to decide areas for process improvement. 

It helps your team members become more efficient.
So, once the analysis is done and the team focuses on the right solutions and improvements, the business leads to high-profit margins.  The right direction to move your business workflows towards automation also provides greater productivity.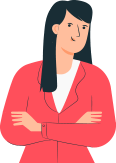 Want to automate your business? Have a great app idea?
However, if you are wondering how the automation of processes improves your business, here are the benefits that can help you to understand better. 
What Are the Benefits of Business Process Automation?
No More Human Error

To err is human nature.  And there are a variety of things in the company that can go wrong from making a mathematical error in estimates to missing whole projects and to misclassifying the database of sales.  However, an integrated POS workflow system can address all of these issues easily.  The software across domains helps businesses to make the most out of every sale.  The software also make sure, 

To minimize errors, 

To follow defined processes within a computer system without manual errors, 

To reduce risks of miscategorization of documents. 

The cloud-based platform also helps project management to access data and do your portion of the process from wherever besides reducing human errors.

Excellent Team Productivity

If an organization encounters routine tasks that are not capable enough to achieve great quality because of its dependable and repetitive existence, then the organization's main worry is the productivity rate.  That's when you need to replace human power with technology.  The cloud-based automation system usually involves productivity tools such as job management, time control, connectivity, teamwork, and much more.  These tools typically increase team productivity.  How? 

By constantly tracking delegated activities, 

By referring to the latest updates and status on business, and 

By using the resources constructively for greater usage.

Calendar views, daily task lists, etc. are such examples of task management tools that may be used to keep aware of everyday activities without remembering something. 

Strengthen Customer Satisfaction

This is one of the effective benefits for customers as well as company owners.  Because the way customer support is delivered in this huge technical development has changed a great deal.  Despite the automation business process management software (BPM) handles internal tasks and division, many of those operations connect to your customers' experiences as it simplifies the client process as well.  Whether it is by, 

Providing a team leader with an email alert to reimburse fees to referrers, or

By providing

AI ChatBot

to respond to customers queries, or

By accepting requests from customers to modify their stored credit card records, address, preferences, etc, or

Through the selling of consumer retention and closed-end and after-sales product contracts.

AI for automation also provides a manager with the information that helps to fulfill the customer expectations or to be overall successful.  This also increases the decision making power that automatically strengthens customer satisfaction.  

Remote Work

In the times of COVID-19, we all know how much it is riskier to go out even for work that we all know.  So, if your company is not yet fully automated, you might suffer from business loss.  Thus, taking your organization online is the only option to save your business since the mobile application and personalization software give you the benefit of work from anywhere, anytime.  The Internet of Things (IoT) helps you to access key data entry and inputs that will allow workflows to be done without any stress.  For example, once an employee begins to work from home or from anywhere, he can log in to the attendance tracker application, and company management can track a detail regarding time and work.  

Avoid Capital Expenditures

This is the biggest advantage of automating the process since running a business can be a costly event.  Sometimes, the company also compromises its nature of services to cut the overhead but it ends up having a detrimental influence on the overall business operations.  

So having an application for the business workflow reduces the overall operating costs such as paper cost, ink cost, admin work cost, utilities, supplies, etc.  As both admin related work and the paperwork related processes will be automated, cost reduction is much easier.  This also saves time so you can utilize that energy by increasing the service delivery to clients that eventually help you to generate hundreds and thousands of revenue.

Reliability and High Security

The infrastructures that are cloud-based offer high reliability, usability, and security to your software and application.  How? 

The security is ensured by the cloud platform provider. 

Cloud-based software has more availability than costly manual platforms. 

You can easily modify the solution to suit your business requirement. 

Apart from this, the software can automatically and intelligently perform complicated functions, based on the set of parameters.  So the rights reserved automated system benefits the company as it reliably conducts specified tasks for its completion and saves employees from hours of boring manual work.   

Modernize Operations

Imagine a customer who is tired and wants to buy a service, has two options.  Either the customer chooses your brand that follows a conventional system that means the customer has to call you, book an appointment through phone call after hectic discussion and debates, or select another brand that already gives easy access through online rights reserved appointment scheduling software to book appointments. Can you differentiate between these two options?  

The effect of automation is so visible, that you can easily draw a predictable level of results at any time you automate a business-standard.  The standardization of the process using automated components not only helps the customer to have a comfortable experience but also increases brand image.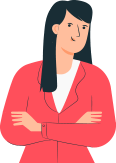 Want to benefit from modernized operations and remote work in this critical situation? Build an application for your business today and have a seamless workflow process.
When you are aware of benefits and how to automate business processes, here are the ways and tips you can implement process automation (BPA) in your organization to increase profits.
7 Tips to Improve Your Business with Automation
Integrate Early

Getting automated workflow systems in company development means your work is getting done faster, your capital cost is saved, the data security is great, and the chances of leading more businesses are high.  There is also research that shows businesses who are automated make more money than those who don't.  So make sure you integrate the automation system in your business as early as possible.

Integrate More

The more is always better than less.  So automation can integrate with everything from network integration to infrastructure, cloud system integration to regular operating systems, web development to app development, and management of configurations with larger capabilities in manufacturing. 

However, integration doesn't only mean to integrate the system.  It also includes the integration of features that typically adds integration of payment method and integration of social channels.  This is beneficial for customers and provides them the utmost convenience.  

Automate All You Can

Explore opportunities in an organization to automate repeatable tasks that can be tested through automatic processes.  Refer to the below table to understand what to automate and how can you automate the processes in your company. 

What Can You Automate?
How Can You Automate?
Network Management Tasks

Maintain an up-to-date inventory of all by implementing the system
Use help desk
Get custom network reports and list all your networks
Use BPEL (Business Process Execution Language) to inter-connect data

Social Media Marketing

Schedule your posts on social media
Respond to a message, texts, and mentions with a simple click
Identify key influencers and leads, and conduct analytics

ECommerce Tasks

Use online payment methodologies
Have adjustable prices templates and delivery services folders
Use emails for your shopping cart
Set tax thresholds automatically per Territory

Customer Service

Develop a knowledge base and a customer guide utilizing the Support Centre – Customer Support Software
Use Dashboards, reminders and automated workflows to show tickets

Human Resources

Use time tracking apps
Get payroll reporting, enrollment and licensing
Have notification of policy changes

Sales Tasks

Collect lead from anywhere on your website using the CRM tools
Track sales operation and prediction by an automated system
Print purchase order

This is not all though.  There's much more to automate in the management.  However, do not automate sensitive tasks.  Because it is also necessary to think carefully which acts are better reserved for people, which are appropriate to assign to technology, and which can be a combination.  

Use Scalable Solutions

When it comes to running an effective business, customer satisfaction is a must.  So by the process automation (BPA), you better make sure to provide responsive user interfaces instead of complex structures.  The processes must operate seamlessly on mobile devices without putting efforts, and yet should look genuine.  You can also satisfy the customer by offering online 24/7 connectivity.  At peak hours this performance immediately scales to match the larger market tackling all challenges.

Go For the Automatic Marketing Campaign

Nowadays, when we talk about marketing, social media marketing is the first thing that comes to our mind.  Because the ability of social media to reach out to potential customers is much more than you can think.  So to stay competitive, you can't resist using automatic marketing campaign tools if you don't want to stay behind.

While social media marketing for ads is already one of the most successful strategies for small business owners to boost efficiency at any level of marketing, you can also incorporate an email automation solution.  See, it is possible to set rules based email strategies inside the lead CRM (Customer Relationship Management) system itself.  But, if you incorporate email automation, you can get benefit from all the potential target events.

Optimize the Lead Generation

If you are still managing leads by calls and sticky notes, you are wasting the utmost time.  Because the cloud-based tools can easily help you to create leads and keep the company successful in the modern environment and cultivate them as you eventually do so.

Speed Up Your Accounting

Money management is a sensitive task as well as time-consuming whatever the nature of your business is.  But you can definitely speed up all of these activities, such as monitoring sales and expenditures, billing, depositing cash, and handling capital by incorporating accounting systems into your existing application.  Or you can go for specific accounting software that has all the features related to accounts.  

However, if you choose to go for specific account software, make sure to have all of these below stated features; 

Invoices Recurrence and Purchase Orders,

Categorize and Download Bank Transaction,

Expense Tracker,

Payroll Checks and Deposit Processor,

Financial Report Generator, and

Inventory Tracker and Shipping insights.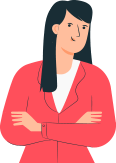 Want to have similar automated functionality in your application to improve your business process?
If you are still confused about how automation works for your organization, look at the below-stated examples for more details.
Examples of BPA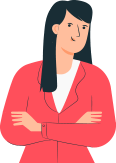 Do you want to make a similar app for your business process? Have an app idea but don't know what to do next?
Best Practices of BPA
Adoption of BPA is one thing and making it into practice is another.  So here are some points that you can consider to make automation a success.
Start with a good view of the activities involved and when each job is to be carried out with accountability.

Make sure you have specific goals criteria when automating operations.  That would, of course, save a lot of energy.

Choose the right processes.

Choose the right tool.

Spend enough time and add in a transition cycle in preparing knowledge workers.

To observe healthy ROI, choose a long-term outlook. 

Evaluate outcomes using a phased approach. 

Always ensure a clear establishment of roles.

Go for continuous improvement.

Always have a  backup plan.
FAQ
What business processes can be automated?

Automate File Transfers.
Automate User Provisioning.
Automate Report Generation and Distribution.
Automate Order Entry.
Automate Emails.
Automate Claims Processes.
Automate Spreadsheets.
Automate Business Application Integration.

Why is business process automation important?

The advantages that are commonly attributed to various process automations include increased productivity, more efficient use of materials, better product quality, cost savings, less investment, improved safety, less miscommunication, shorter workweeks for labor, and reduced factory lead times, remote work and many more. Automation of processes has emerged as important as a way of performing a number of tasks without needing any manual input.

What is the difference between process automation and robotic process automation?

Business process automation (BPA) is an approach to optimize the processes for maximum efficiency. BPA covers end-to-end automation of a certain process or workflow. Whereas robotic process automation (RPA) is an approach to optimize specific processes rather than attempting to automate an entire workflow by the robot. RPA is task-oriented automation that eliminates an existing process or replaces it within current processes to perform them more efficiently.

How do you automate your business process?

Define the tasks that you want to automate.
Decide company priorities.
Select the right tools.
Train actual users of tools.
Measure results and overall performance actions.
Improve the key areas for better outputs.

What is process automation software?

Process automation software is often referred to as business process automation software that can organize and automate resources, individuals, and systemwide procedures. Machine learning software avoids human errors, allows for faster responses to mission-critical network problems, and allows resource distribution more effectively.

What is automation and how it works?

Automation involves the use of equipment powered by electronics and computers-based machines to take charge of operations to increase output and reliability. Technology, however, replaces labor in most situations. Automation embraces many of the key elements, systems, and job collaboration in virtually every industry.
Conclusion
The business process automation market is already on the rise globally as the mobile application for business plays a major role, so why not automate?  Whether you are a businessman or a service provider, your time is the biggest asset.  Therefore, free up your time by automating almost all processes by app development so that you can utilize the time in the best way possible, rather than spending on human labor and manual tasks.  Moreover, you can decide the types of automation tools that you want.  So, if you have any queries to automate your organization, contact us.  The consultation is absolutely free. 
This page was last edited on September 29th, 2020, at 6:59 AM.