Coronavirus is Increasing the Demand for Delivery App: Guide to Develop an Engaging App During the Flu Season
"Necessity is the mother of invention"- Greek Philosopher Plato
Such English proverbs have turned-out to be true. Viruses like corona put such sayings into action all over the world.
The sudden occurrence of novel coronavirus has made people practice social distancing and self-quarantine. And as far as the preparation is concerned, people have started stocking their refrigerators with comfort food like chili, pasta sauces, vegetables, pork, and many other basic necessities.
What if we say that developing a food delivery app or any other on demand delivery app solution will make the online business profitable during this flu season?
It seems like the outbreak of corona is forcing people to rely on delivery services and delivery apps. As working from home has become a new normal because of Covide-19, it has also changed people's buying techniques. With the restaurants, grocery markets, shopping marts, have switched to take-out only, many people are turning to food delivery & other on demand services through delivery apps to avoid leaving the house.
Introduction
The Centers for Disease Control and Prevention (CDC) states that one cannot contract coronavirus from food. As far as the person-to-person contact is concerned via delivery it can be taken care of easily. Thus, the best delivery apps like UberEats, GrubHub, Instacart, Inabuggy, and Doordash are gearing up for the situation.
If you are an on demand delivery service provider or a store/center owner, planning to develop delivery app like Instacart, you are eyeing on a great opportunity. Now, you might be facing certain problems of demand-supply, limited store opening time, logistical problems, and manpower issues. These all can be solved easily through a delivery app development.
Before heading towards the delivery app features, let's quickly dive into some of the problems that your app development can eliminate through a delivery app.
What Problems Can You Eliminate Through the Delivery App?
High demand, lack of inventory, shortened store hours will be easily managed
With the quarantine period, the demand-supply chain of every product has been affected. From food to grocery to medicines, every supply has been disturbed lately. But with the development of delivery app, you can easily meet the current requirements of the people.
You can manage your inventory by on demand delivery app. The app will help you to maintain a list of in-store products with its respective food quality and quantities, thus, you can easily keep a track of your stock. With shortened store hours, you can reach your customers on time offering their deliverables.
According to USA Today, UberEats is waiving delivery fees for independent restaurants. It is also offering free meals to first responders and healthcare workers across the USA and Canada.
It is a win-win situation for both, you and the consumers, who are stuck in their homes. Their struggle of refilling their fridges with food options or cooking food every day can be easily solved by your food delivery app or grocery delivery app. Also, since cannabis has become legal if you are someone interested in online weed delivery apps like Weedmaps and Eaze then you should seize such an opportunity for better business digitally.
Provide employment with the gig economy trend to meet timely deliveries
There are many daily wage workers who are affected by the lockdown situation. For timely deliveries, you must have enough man-power to meet the logistics requirements. Through a gig economy, you can easily get employees on a contract or freelance basis.
Being a med store or food delivery store, you need to have gig employees that can easily operate on a task basis through your delivery app development. By doing such man-power tie-up you can eliminate the expense of hiring a permanent employee to perform such tasks.
Economy stability can be achieved
The whole world is affected by the virus, which has directly affected the economy. With a delivery app, you can help people slowly and steadily meet their incomes and expenditure.
According to the Department of Labor Data, nearly 3.3 million people registered to claim jobless benefits for the week ended on 21 March.
Thus, you can provide some employment opportunities and play an important role in employing unemployed people.
News Alert: A scientist at Public Health Ontario and Associate Director of the Centre for Vaccine Preventable Diseases at the University of Toronto named Dr. Jeff Kwong stated "Yes, it's safe to order food"
Further, he says, that the food delivery staff has to ensure that they wash hands frequently to minimize the chance of COVID. He concludes that online delivery businesses can carry on their work with "contactless delivery"
After reading this you might think what exactly is contactless delivery? For that, you will have to read the list of important features that we have curated for your app development considering the coronavirus outrage. These features will also help in seamless UI/UX experience and app engagement in the quarantine time.
Are you planning for delivery app development? Discuss your online delivery idea with us.
---
7 Features to Implement in Your Delivery App Fight Against COVID-19
Contactless carryout & contactless delivery

Traditionally, a food delivery app has a "delivery near me" functionality which has a basic function of requesting food package delivery to the delivery person and tracking the same with Google map integration.

Now, as far as the virus corona is concerned, you should have features like contactless carryout and contactless delivery to enhance the user experience.

Contactless carryout: You should facilitate consumers with contactless pickup orders as one of the delivery options. This will limit the staff interaction. When he arrives at the store, call the store and let them know about his arrival. The order will be bought out and left on the vehicle or on the table/chair outside the front door. This service will be sanitized after every order.

Contactless delivery: This is one of the delivery services that will be popular in the coming years. In order to limit interaction with the delivery experts. The user has to instruct the delivery guy about where to put the order. For instance, pizza delivery is made on the user's porch as instructed by him. The delivery guy will notify the consumer once placed the order and wait at a safe distance for the payment if left to be done. They will stand until the order is being checked by the user.

Payment gateway integration

When it comes to 'at home service' the delivery apps like you have different payment modes credit card/debit card or cash. Thus, it is either pre-payment or post-payment and pre or post tipping.

Now, when we are concerned with such viruses and contagious diseases, post-payment i.e. cash after the product's delivery has to be taken care of. The delivery guy has to be paid money or delivery fee from a safe distance.

For instance, if a customer opts for a post-payment mode which in some cases is through card instead of cash. In that case, the delivery guy has to take the machine and a pair of gloves for the consumers so he can enter the information of the card avoiding the spread of germs. As far as cash is concerned it has to be exchanged when both the parties have gloves on and then manually notified by the delivery man in the delivery app.

If you are curious about the top payment gateways then we have done a little bit of in-depth research on that too 2020's 5 Best Payment Gateways in Canada.

Such post-payment facilities are useful in food delivery, medicine delivery apps or marijuana delivery apps where the consumer checks the items before making the payment.

Virtual assistance

This feature is especially for doctors and marijuana delivery app. If a customer needs to see a doctor for a routine checkup or an emergency, virtual assistance or video call helps to get through it. In the case of marijuana delivery, if a user wants to understand the type and importance or see the actual texture of it, the video call helps in it before making the purchase. Even it can be used to look at the food options in the food delivery app development, for customers who want to have a look at the vegetables and then make the buying decision.

Expert tip: Let the doctor have access to the computerized patient's file which will help to refill prescriptions with the push of a button. In a lockdown situation, this feature will make them understand the patient's treatment history.

We, at Space-O Technologies Canada, have designed and developed an on-demand marijuana delivery app, allowing users to order prescribed marijuana and get it delivered at their doorstep. Through this weed delivery solution, it becomes easier for our client to list products and manage online ordering and delivering from the one platform.

Request to change the package

The delivery guy can check the parcel at the pick-up location and verify the package details with the one fill by the customers. If there is a change, he can update the package details and that particular change is noted by the customer, as he gets a notification on the 'requestor's screen.' The customer can verify the changes and proceed with the payment. It is one of the best and flexible delivery options.

Such a function works for every delivery app, it helps in cross-checking the item. It also helps consumers who are at home and stay informed about the exchange. It is extremely helpful for the grocery delivery app, food delivery app, and medicine delivery app.

Chatbots or in-app calls

These are the traditional features that help the users to communicate effectively with each other. A user can easily solve their queries over a call or message. For instance, an alcohol delivery app- before buying the liquor if someone wants to know more about the offer or the brand or just wants to negotiate for the pricing, they can easily do it via an in-app call or in-app message feature.

This feature is a necessity when you build delivery apps for doctors, marijuana, grocery, food, or any other parcel delivery. You can also implement conversational Artificial Intelligence (AI) chatbot Development using Rasa or Google Dialogflow. The users are versatile and thus your app also needs to be on-the-move with all the immediate questionnaires that come from them.

Emergency care kit

When in the time of quarantine, your delivery app must have an emergency kit for the users. You should have an inventory of basic necessities packed for the users and ready-to-dispatch at the time of orders. This will not only engage in more traffic to your online platform but also be able to meet your logistics and timely delivery problems. Your inventories will also be stocked-up beforehand as per the coming orders to meet the futuristic delivery options.

Donation

When there is a situation like a lockdown, there are many daily wage workers who suffer due to lack of work. By integrating the donation feature, the users who are willing to donate a certain amount to help in the crisis will be able to contribute in time. If you want to raise money to boost-up and help your gig economy employees, this could be one of the great platforms. Your app will be helpful for a social cause to the government contributing to the economy of the nation.

These were the features and functionalities that you can easily integrate into your delivery app design with the use of apt iOS SDK or Android SDK. Our app developers at Space-O Technologies, Canada, have hands down experience in developing apps for every genre from delivery to taxi to any on demand services. You can have a look at "our portfolio" and know more about our work.

Before concluding this blog, our experts have curated some basic features that you should integrate into the food delivery, grocery delivery, or Ecommerce app for better user experience.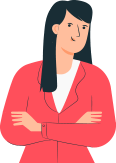 Want to develop the best delivery app with all these unique features and functionalities?
We at Space-O Technologies have designed and developed one of the best on-demand delivery apps for Toronto (Canada) residents, enabling them to order any product from grocery to snacks, electronics to pharmacy products and other day-to-day items.
Have a look at some of the essential features for your delivery app.
Basic Features For Your Delivery App Development
Customer's App
1. Add parcel details: Allow your users to add their parcel details from the size of the parcel to its delivery date and place, the number of items to its tangibility. This will help the courier to preserve the package.
2. Fare estimation: This feature helps the users to calculate the package delivery charges or delivery fee and to set their delivery budget for the items they are willing to order or make a parcel for someone else.
3. Track order: With Google map integration the user can easily trace their parcel and the delivery guy who has accepted the request and assigned the task to deliver the package. The user will know the estimated time of his arrival and the end-to-end process from package pickup to delivery.
4. Social media integration: It allows users to share their experience or recommend their friends about the delivery app on social media platforms. One can go directly from the app to his Facebook, Instagram, Twitter handlers. "Refer a friend" is also integrated into the app for better app engagement.
5. Reviews & ratings: This feature works as a result of the app. Allow your users to write their experience of using the app through commenting and rating the app on the app stores (Apple App Store & Google Play Store)
As the last mile delivery genre is exploding, you can integrate these features for a successful delivery app. If you are wondering about what is last mile delivery, how does it work, costing, trends, then you should consult our experts to get a better idea for your online delivery platform.
Deliverer's App
1. Order history: Allow the delivery man to check his past deliveries. Your app should have a gist of his work from attempted deliveries to actual deliveries made, time-taken for one delivery, tips on each delivery, total delivery fees. Basically a summary of his past work. It will also help in checking his credibility to the business.
2. Check payment history: This feature will have all the received payments, pre-tips, post-tips, commission, overall delivery fee charges. Thus, it becomes easy for a deliverer to calculate his monthly wages and keep a record of his daily earnings.
3. Google map integration: The delivery guy can deliver the package on time by Google maps 'near me delivery' function that suggests nearer routes with less traffic. He can easily reach any location following the map guidelines.
4. Accept/ Reject delivery: Allow a package deliverer to work at his own will. When a customer makes the request, it has to be accepted by them on the other end. Thus, in this gig economy, they are free to accept or reject their delivery tasks.
5. Add vehicle details: If you as a business are providing your own fleet then this feature is a must for you. You should have a complete record of vehicles and the assigned person for the same. Thus, let the delivery guy manually fill the vehicle details for future purposes.
Admin app
1. Order history: As the owner of the delivery business, you need to have all the detailed records of deliveries made to date. From delivery guy's name to the delivered location to package details as well as delivery fees charges everything just a click away.
2. Payment management: This feature helps to have a track of all the gig economy and paid employees payments. It consists of order payments, payment mode, service fees, delivery fee, salaries, total orders of an employee. You can easily manage the calculations and payment history of an individual employee or worker.
3. Track the order: From the business point of view, the feature helps in tracking the system loopholes along with the delivery man's performance. Thus, you can monitor the whole process from order request to pickup and delivery.
4. Details of a delivery guy: As the owner, you need to have details about your employees. Basic information like name, age, vehicle, address, full time/part-time worker, past work experience and company name.
If you are thinking about the cost to develop delivery app for your Ecommerce, food delivery, grocery delivery or marijuana delivery, we have curated the estimated cost table which will give you a rough idea for the development.
Cost Estimation for Delivery App Development
Apply this formula to calculate your cost for delivery app development.
Estimated Development Hours * Developer's Hourly Cost = Total Mobile App Development Cost
Deliverables

Estimated Man Hours

Development

Graphics Design

QC/Testing

Project Management

TOTAL

I) Native iOS (iPhone) Application for Customers

162

26

23

16

228

II) Native Android (Smartphone) Application for Customers

162

26

23

16

228

III) Native iOS (iPhone) Application for Delivery Provider

104

14

15

10

143

IV) Native Android (Smartphone) Application for Delivery providers

104

14

15

10

143

V) Web Application for 'Store owners'

161

20

23

16

206

VI) Back End & Web Services Development

174

–

25

17

216

Note: If you provide the graphic design yourself, exclude the estimated hours for it.
These are approximate hours to build delivery app. The hours and costs will vary as per your requirements and feature integration.
Frequently Asked Questions For Delivery App
Which unique features can help your delivery business during coronavirus circumstances?

Unique features to help your delivery app during coronavirus are as follows:

Contactless carryout
Contactless delivery
Payment gateway integration
Virtual assistance
Chatbots and in-app calls
Emergency care kit

How to safely take your order during the coronavirus outbreak?

The simple answer to this question is contactless delivery or contactless carryout. It signifies the contactless pickup, your order is either placed on a table/ chair outside the front door or the delivery guy awaits the customer's arrival at his place maintaining a safe distance to avoid the virus to spread.

How much does it cost to develop a delivery app?

The cost of delivery app generally depends on features and functionalities to be integrated into the app. Additional features along with the choice of app platforms i.e. Android, iOS decides the app development cost. We, being a leading app development company have curated the cost estimation for delivery app development. You can easily calculate the cost for your respective delivery app idea by applying our simple formula.

Which are the best delivery apps?

Some of the best delivery apps are:

Doordash
GrubHub
Instacart
UberEats
Delivery.com
Seamless

What is on demand delivery?

It is an online delivery platform that allows gig economy workers to bring deliveries to customers in real-time. In short, it is the immediate or scheduled delivery of the product to customers. Initially, it is an immediate task assigned and performed by the delivery men.

How does a delivery app work?

The user log-in the app
He searches for the items in the "product category"
Requests for 'add to bag' functionality
Selects the payment gateway mode
Makes the payment and proceeds for a checkout
The user gets a purchase summary in the app and in his mail
Conclusion
If you have any query or confusion regarding the delivery app development process, cost to develop an app like Instacart or Postmates, hire full-stack app developers, how to develop 'deliveries near me' app, you can discuss it with us. Fill up our contact us form with all your requirements and one of our sales representatives will contact you in a short span of time. The consultation is absolutely free.
This page was last edited on September 30th, 2020, at 4:58 AM.