Diet App Development: How Diet Apps Help Old Age People to Cope Up With Their Health Against COVID-19 & Other Viruses/Flu?
Older adults are the most vulnerable to the worst effects of coronavirus. According to WHO, during such a pandemic, the older adults will need the most extra care and safety precautions to help them stay safe. Thus, digital applications like diet app development, food delivery apps, med apps, and other online telemedicine & nutrition app are increasing in demand.
According to the March 4, 2020, analysis of the National Health Institute in Italy, there were 105 patients who died from the virus with an average age of 81. This finding leads to another best data from China's Center for Disease Control. In one of the research generated in February 2020, researchers looked at the first 72,314 patients with positive or suspected COVID-19 & discovered a huge variation in the virus affecting rate by age group. In short, the virus is deadlier in people with each passing decade.
Source: Vox
So, with the social distancing in practice, the people have slowed down. With technological advancement, the online market place is booming with app ideas like on-demand food delivery apps, diet apps, fitness apps, as people will opt for online solutions.
Introduction
Despite the quarantine, food is the one basic necessity practiced by everyone in the world. Thus, the online fitness segment from diet food to nutritious meal plans will be widely explored by all age groups. Being a professional dietitian or a health fitness expert, you can develop a diet app and seize this opportunity for a lifetime.
Using digital applications you can engage a consumer demographic that's usually the last to get on the tech disruption bandwagon. The fact that people are hygiene and diet-conscious will automatically increase the need for online diet food and diet coach.
So, is your business ready for the increasing demand? Have you thought about the specific process to keep up with your business during the virus outbreak?
We at Space-O Technologies Canada will take you through the online solution, and how to deal with such flu and virus situation online.
Now, let's have a look at how your application development can help old adults during such a lockdown or quarantine period.
How is a diet app helpful to senior citizens?
"One spares old people just as one spares children." – Johann Wolfgang von Goethe
When you are dealing with old adults, you have to come handy with all the facilities like kids. Thus, if you are aiming to become among the best apps to check on the elderly than you have to study all possible scenarios of mishaps with them and develop an app accordingly.
Many of the seniors who sign up now will appreciate the convenience of your weight loss app. Their smartphone will become a perfect tool for managing the diet, activity level, doctor's appointment, and more. Also, your app can become a one-stop destination for check up on symptoms, browse specialists, make better food choices, calorie count, or work for mindfulness with a quick tap of the screen anytime, anywhere.
Being the leading mobile app development company in Toronto, Canada, we have curated the ways in which your diet and nutrition app can help the health industry when it comes to seniors and their health issues.
Help with food and essentials
If you are aiming to become the top diet and nutrition app for elderly monitoring than you need to amalgamate some extra functionality. At the time of a flu-like COVID-19, there are lots of nonperishable items that have been stocked by the people in their houses like sanitizers and toilet paper. If you look at the actual necessity of using such essentials, old adults will top the charts.
Your diet and nutrition app has to have a separate corner for food & essentials where the old adults can order their routine stuff and avoid risking a trip to the store to fill their empty shelves. You can also integrate an additional feature of "request your neighbor" in your app so that they have easy access to their necessities.
According to a report from The New York Times, 60% of Americans have at least one chronic condition; 40% have more than one.
With this feature, they can notify their neighbors, about their shopping list by selecting the necessary diet food and commodities. They can help them set up a revolving delivery from the grocery store and hence the seniors remain indoor without any future worries.
Integrate weight tracker, calories counter, for maintaining food database
Your elderly monitoring app must have these functions to maintain their daily diet plans and food database. Let's understand a gist about these feature integrations.
1. Weight Tracker: When we talk about the senior's health criteria there are many diseases like blood pressure, diabetes, that trigger their weight gain or weight loss. Thus, you need to integrate a tracker that defines their health goals according to their weight.
2. Calorie counter: To keep a track of their calorie intake, your diet application should have a calorie counter. As beginners, they might take some time to adjust to adding and measuring their calories throughout the day, but eventually, it will get much easier for them.
3. Meal plan: Customize a meal planner for a week or month. This will help them adapt to a healthy lifestyle and maintain a regime with diet food and products. Through machine learning technology, you can easily maintain health records and predict their next meals along with their health status. This will make your application engaging and flourishing with AI-based solutions.
Thinking of creating an online presence of your business? Discuss it with us.
We at Space-O Technologies Canada, develop custom web and mobile-based solutions for the healthcare industry which consists of wellness apps, telemedicine, mHealth, Remote Healthcare, hospital management, and more. So, if you have a diet app idea, consult us soon.
Connect with trusted organizations for crowdfunding
Along with keeping diet trackers and other daily checkups you can collaborate with trusted organizations or community. This will encourage crowdfunding, wherein, the old adults can pitch the existing users to pay their senior delivery fees or even send food directly to their house verifying their identities of being an old adult.
Expert tip: You can also reduce or eliminate the fees for seniors if they order a healthy meal from your application development. Along with that, you can also integrate a social media platform wherein they can post their pictures, food experience, as well as user experience of using the app. This will be one of the sources of direct marketing or advertisement of your app.
Virtual assistance from doctors, med experts, health coach
With health tips, weight charts, nutrition goals, you can also help them with a health coach and doctor's appointments. It is not safe for the people above 60 to vouch for doctor's appointments, including wellness visits. As a digital platform, you can easily engage more audiences by collaborating with health specialists as well as coaches/trainers to meet the emergency situation related to their health. Any query or information can be eliminated just a click away on their phone through an in-app video call facility.
Expert tip: For more user engagement you can also integrate lifestyle quiz, weight loss goals and challenges, goal setting with professional trainers, daily tasks and activities, will make your app more interactive and will retain users for a long time.
Now, after understanding the importance of your application in the lives of old people, you must be putting your ideas into action. So, the very first step after generating an app idea is to research your competitors. There are thousands of health and fitness apps on the apps store with different tools. We have narrowed down the analysis for you and brought some of the best nutrition apps that help users to maintain their health from home. You may come across certain beneficial information for your app development.
Features of the app
UI/UX experience of the users
Rating and recommendation on the app stores
Technical stack used to develop the application
Subscriptions and other in-app purchases with their charges
This will help you in making your idea clear and make unique features and functionalities for the app for weight loss or a healthy diet and nutrition app for seniors.
4 Top Diet App Developments to Consider While Developing Your Online Business
App Name
Features
App Store Link
Play Store Link
Fooducate

Tracking food intake & food insights with an exercise plan
Seamlessly integrates with wearables (Apple Health apps)
Allows users to add their own recipes
Free health and diet tips from professional experts
Motivation from the app community
Personalized Fooducate goals

Nutrients

Create custom recipes with a mix of ingredients
View or search data from Apple Watch app
This app works offline with no internet required
Database of nearly 200,000 foods without using any data
A user can create their own list of favorite food

Lifesum

Users choose a fitness plan suitable to them
The app has a water tracker to measure the water intake along with the food intake recorder
It also has a barcode scanner that scans the calories from a food item
Imparts knowledge on the alternative to favorite foods
Users can keep track of their fitness goals and eating habits over time.

Noom

It has an integrated in-app pedometer that looks after the food and exercise of users.
Customized coaching and daily goals set by a diet coach
Personalized goal settings with coaching from the experts
Cutting edge technology for food logging
Individual weight graphs showing the weight goal
Unlock healthy recipes
Personalized feedback or recommendation on the food log by users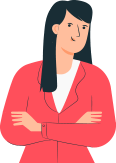 Want to manage your online business using unique features and functionalities?
We at Space-O are known for our custom on-demand delivery app solutions that consist of any food or medicine online services. We have developed an online delivery platform, where residents of Toronto can purchase different products like groceries, food & drinks, tobacco, medicine, pet care items, and other personalized gift items and get them delivered at their doorstep.
You can discuss your full-fledged healthcare application idea with us!
Before concluding the blog let's go through some more ideas like telemedicine delivery, caregiver's app, Ecommerce mart for seniors.
3 Successful App Ideas to Develop for Old Adults
As we are moving forward the past generations are adapting the new age digital trends fast. Taxi services and food delivery apps have already started giving preferences to old people and providing them with beforehand services. Similarly, we have curated some app ideas for senior citizens.
1. Telemedicine app: Through telemedicine or telehealth app, an old adult can anytime consult a doctor via video call technology and get a body checkup. The specialists added in the app are bound to prescribe and check the disease even at 4 A.M. through video chat. So there is no need for emergency in-person meetings.
2. Caregiver's app: The caregivers are the life savior when it comes to single old adults staying in a house. This app should have tie-ups with professional caretakers who keep track of appointments to assisting in health emergencies. Thus, verified and trusted caregivers coordinate with other family members and monitor their health and its related symptoms.
3. Ecommerce app: You should develop an eCommerce app only for old adults. It should consist of all the essential medicines for cholesterol or blood sugar, commodities, vegetables, snacks and other supplements targeted only for your app users. This will engage senior citizens in your app for online shopping and making purchases of their daily necessities.
So if you were also thinking to develop any of the above ideas then, you should discuss it with our professional experts and get some knowledge on the technical part and development cost.
FAQ
How can apps prevent old adults from coronavirus?

Some experts have suggested that old adults should avoid visiting doctors and take the help of telemedicine apps. They can also order diet food online and keep a track of their weight loss, calorie counters, follow their meal plans, and maintain a healthy eating regime. There are other workouts apps, nutrients apps, scan barcodes app, to track their progress and routine patterns.

What are the best apps for seniors?

Here are some of the best apps for seniors:

MyFitnessPal
C25K
MapMyWalk
Calorie Counter
Nutrients
Lifesum
Noom

How can the crowdfunding app feature help old adults during isolation?

With the use of simple UI/UX experience, you can easily navigate users into the app for crowdfunding. Here, an old adult has to pitch existing userbase to pay senior delivery fees or even send food directly, verifying who is the senior. Being a food app and dealing with any online presence in the form of diet or normal food delivery or nutrients, you can easily integrate this feature and find some help for the senior citizens.

What is the best free food tracking app?

Tracking food and calorie intake is important. It helps in eating habits and diet diary of the dieters. By integrating a barcode scanner to measure the daily burn of calories. Let's have a look at the best food tracker app.

HealthyOut
Yummly
Lose It!
FatSecret
Rise
Tasty
Want to create your own diet app and unleash your online opportunity?
Conclusion
Online health and wellness services are a sensible alternative to in-person appointments for old adults. The seniors can easily catch up on their health schedule by joining platforms like the workout app, telemedicine app.
Thus, being a professional health specialist or dietitian, if you have any app idea or plan to develop a mobile app, then it is a must to hire one of the proficient Android/iOS developers who have the beforehand knowledge of developing such healthcare apps.
If you have any query or confusion regarding app like fitness pal, how to create a calorie tracker app or exercise tracker app, we are here to help you with your doubts. Fill up the form in the footer and you will receive technical advice with the project quote from our experts. The consultation is absolutely free.
This page was last edited on October 23rd, 2020, at 13:23 PM.