Expand Your Ridesharing App Like Uride, Canada's Fastest-Growing Online Service Provider
The technological world is swirling all of us around. Since the ridesharing app giant Uber, every day there is a new innovation in the form of web tech or mobile applications. There are endless possibilities when we look at the online world and the human race going parallel with each other.
Technological evolution is the result of our own desire to lead a better life- R.S.Amblee
With the population explosion, there is a constant need for a stable economy and commute systems. Now, what better option than a rideshare app or a carpooling app? Millennials can save money, have a fast and easy commute, get online discounts on rides. Such a business model made an exception for the people of San Francisco and now the world was eyeing on delivering similar services. One of the inspired app ideas from Uber is Uride-Canada's successful ridesharing application that decided to become a super app consisting of other online services with ride booking.
Introduction
There are ample opportunities in the app world, with relentless app ideas to maintain the word "instant" in Gen Z's lives. Being an app development company for a decade now, we have noticed many trendsetters like Juno, Curb, Lyft, who have explored their own market of sharing rides. With these online taxis, there were other genres like grocery delivery, alcohol delivery, looked upon by the retailers.
The change is inevitable-is no longer just a saying, with Uride app the world will notice another competitive Uber-like delivery platform. With Uber and Lyft, people saw a change in New York, San Francisco, and probably other parts of the United States. Uride is all set to change Canadian technological consumption.
Before we move any further with its expansion idea let's just dive into quick information about the Uride app.
Initially, Cody Ruberto came up with a ride-sharing app idea in Thunder Bay and was successfully able to attract his audience to the online platform. This was his MVP test which made him realize and plan for expansion of the business allowing users to shop from the local stores and get same-day delivery.
With the COVID-19 pandemic, the world has set different norms of socializing, work, and shop. Thus, he decided to bring out more services than ride options for Canada.
They are also looking for more services like house cleaning, snow removal, tutoring, which is the actual need of people who are locked up in their houses.
As an MVP test, they have made another portal for these services known as Uride services that consist of alcohol delivery, grocery delivery, pet food, food delivery, and has also partnered with Ungalli and Pet-Tastic to deliver various products to users.
They operate in Ontario, Manitoba, Saskatchewan. Their largest market is Winnipeg and they also serve in small communities like Mosse Jaw, SK, as Uber and Lyft have been slow in entering the small communities which Ruberto wants to capture it soon in his initial online brand development days.
Now, if you are confused about what exactly is MVP? Or want to understand the concept of MVP, we at Space-O Technologies have gathered the information for you which will give you clarity on the subject What is the Minimum Viable Product? How to Plan, Build, and Improve MVP for Your Business?
If you are someone with a ridesharing application idea or an online expansion idea with your current business, you can surely amalgamate such services and make it a one-stop solution from grocery delivery to parcel delivery to ride options. This is what Uride did for his targeted audience and is bringing in more convenience online.
How Uride App Expanded its Business in Other Online Services?
The sharing a ride app has a long-term vision of becoming a "super app" by simplifying the tasks of users. Companies like Uber and Lyft have been slow in reaching small cities like Thunder Bay where Ruberto saw his opportunity of providing solutions to the people.
It has already become one of the best ridesharing platforms and is now vouching to become a goliath for all the necessary services. Uride service is the platform from which it is connecting the nearby service providers for instant deliveries. For future plans Cody is going to merge both the platforms into one, providing his customer-base with ride-shares as well as other daily needs. In fact, all the services of both platforms are cashless making the user experience seamless online. In short, the idea behind such an expansion is to organize a user's life with an app and provide them with more time with their family and friends or whatever they are passionate about.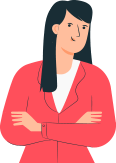 Have an online business expansion idea in mind? Build an app today and handle all in one place.
So now, if you have made up your mind to create your own one-solution app with all the services, herein our Uber for X developers have curated some important features for your app development.
Now, why you should rely on our words?
Space-O Technologies have prepared over 50 apps like Uber for delivery or Uber clone in different genres. Our apps have also featured in TechCrunch, Business Insider, and The New York Times. Let's dive into the tech-savvy features and make your user-interface interactive and intuitive.
9 Features to Create a Super App Like Uride
#1 Choose from your favorite store
We all have our favorite store which is not into surge pricing and have our utmost faith in them. Because of this new socializing trend, to ease out your customer's life, you can do tie-ups with local stores according to the location, area, costs, and thus allow them to choose from a variety of stores through your app.
For a real-time engagement, the many stores will help your users to compare prices and settle on the apt one. They themselves can figure out commuting for delivery, and other product quality stuff. Thus, there is no blaming on the application.
#2 Essential search filters with menu bar
This will enhance your services and their availability. When you decide on your services, menu creation is very important. Do not overlap with much content and page openings, you need to simplify it and make it easy visualization and navigation free.
Same goes with the search filter, adjust your algorithm with every service like grocery, alcohol, sharing ride, and more. You can also have filters as per the category, price, item, product, city, state, transportation service. It will clarify your user's shopping habit for you and he will be able to achieve his services before time.
If you are ridesharing apps finding a new way of building a business as Uride did, this is the most efficient way of amalgamating services. You will also be able to provide customer support based on the other services as you already have fleet management that easily can do last-mile deliveries. Thus, it is surely going to be one of the profitable apps online.
#3 Multilingual and currency preference
These features will leverage your app by providing users with their comfort language and currency preference. Multilinguality always helps in product understanding, and one can order or book any service without any misunderstanding. Currency preference helps in payment transactions, it works as a bonus ingredient for the app functionalities. With the several options of credit cards, debit cards, gateways like PayPal, and others, you can also provide them to choose the currency and allow your business to witness global currency exchange and a vivid customer base.
#4 Multiservice booking
When you are planning to build an all-in-one application, you need to integrate multiservice booking functionality. No user will retain an app for long if it provides multiple services but only allows one booking at a time. So, allow users to book more than one service at a time and generate their invoices together so that they can keep a track record of it in one e-bill.
You will be able to attract more traffic to your app stores because of such functionalities. Being a leading react native app development firm, for better engagement, it is very much essential for you to work on your UI/UX design. We can provide you with designs for a mobile interface, dashboard, apps for iOS, Android, tvOS, and the web. We promise you a UI design for mobile app that can help you create a lasting impression on the users' minds. Let's move forward to the other effective features.
#5 Book now or schedule
As every app from ride-sharing apps to food deliveries, has this feature, your app should have an instant booking as well as a scheduling option. Allow users to book according to their will. If you have a scheduling option, then you can easily integrate it with an in-app calendar. This will give ease of navigation to the users as well as the integrated businesses to keep a track record of the deliveries.
The in-app calendar will help your users with available dates, delivery timings, and maybe some color combinations to differentiate between full and empty slots. It will help in tracking everyday deliveries and scheduled ones. You will be able to manage timely deliveries by organizing such a system.
#6 Tracking the parcel
This is the must-have feature for any mainstream service-based application. It is equally beneficial for both parties the owner and the user as they can track the parcels. For businesses it is much more than tracking, it is to get loopholes beforehand and fix it in real-time. For users, it is a mode of information that assures them about their parcel being taken care of and provides them with an estimated time of its arrival.
This feature plays a catalyst for both the parties and works for the good progress of the application. It organizes the employees and all the other production functionalities. Thus, it is one of the best integration for a successful single day package delivery.
#7 Online wallet payments
It helps in online transactions and is secured with encryption. So a user can easily make the payment through his credit card, debit card, or online wallets like GPay, PayPal, and more. Nowadays people have started wallet transactions and are preferring it more than cards.
As it is linked directly to their bank accounts, it provides them with cardless and cashless facility. This service also has hassle-free functioning when it comes to ridesharing apps or grocery delivery app. But as you are planning for a one-stop solution this feature is mandatory.
#8 Add to cart or wishlist
This feature is pretty much common for people. But it helps in rechecking the items, and can also buy for future purposes and save it in the wishlist. Add to cart option makes the counting of billing, quantity, and remove or add function easy. While the wishlist lets users order anytime without searching the product all over again in the app. Thus, they help in intuitive checkouts and online payment procedures.
#9 Reviews and ratings
When it comes to a one-stop solution app, feedbacks are necessary. Let the people drop feedback about your service and in-app features & functionalities so that if there is a loophole you can fix it in time. Here people will openly state their likes and dislikes for the application. You can improve your online business a lot from these reviews and solve your audience's needs.
Note: You can also provide your users with offline shopping or car booking facility, such features will work wonders for your application. And will give users a perfect alternative to leave your competitor's platform.
So, after reading these features if still there are questions regarding the scope of such an app, we have gathered some information on it before we conclude the blog.
Statistics of Online Delivery and Ridesharing Industry
According to statista the revenue of the rideshare apps is projected to grow by 17.5% during the forecast period of 2020-2024 resulting in a market of US$365,912m by 2024.
The revenue of online food delivery is also set to cross the mark of US$182,327m by 2024 with a CAGR of 7.5%.
On average 18-24 years of age group makes online delivery of food 3-4 times a week. These statistics clearly state the impact of online delivery worldwide.
E-grocery market share is on the rise since 2018 and is expected to grow at a CAGR of 22% during the period 2018-2022.
FAQ
1. How to become a successful online service provider with app development?
Focus on the actual functionality of the app
Set the in-app navigation intuitively
Launch the MVP product in the market and know your target audience
Develop for both the app platforms (Apple and Android)
Provide with offline functionalities
Be in touch with your audience and solve their in-app problems via reviews and ratings
2. How do I create on demand delivery app?
Do your research on market and competition
Study your future scope in the online world
Jot down the essential features and functionalities
Choose the technological tack
Choose the platform on which you want to deploy your app
Approach to the experienced mobile apps development firm
3. What are the essential features of developing a one-stop solution app?
Choose from your favorite store
Search filters and menu bars
Multilingual and currency preference
Multiservice booking
Book now or schedule
Tracking the parcel
Online wallet payments
Add to cart or wishlist
Offline functionality
Conclusion
The online world has a lot of opportunities when it comes to innovative ideas and technology. But to fulfill it in a righteous way, you will need an experienced apps development company, who can guide you from idea generation to deployment. Being a leading app development firm, you can contact us with your query or requirements. We offer free consultation and discuss your opportunities in the tech-savvy world. So what are you waiting for? Let's make such business ideas work even more effectively and smoothly by creating a super app like Uride.
This page was last edited on October 29th, 2020, at 13:50 PM.