Why Every Government Needs Their Own Contact Tracing App to Fight Against Diseases/Viruses Like COVID-19?
The world is at a crisis with the COVID-19 pandemic. The governments are eyeing the technological world with inventions like digital contact tracing apps.  To release the lockdown and help people start their routines, countries have started gearing up with smartphone apps to give more power to their public health services by following safety and security measures. 
A contact tracing app can complement a country's overall coronavirus control strategies.  Like any healthcare intervention, such apps need to confirm the highest standards of safety and efficiency.  In this blog, we have discussed how tracing apps can help governments manage such vital diseases/viruses and alarm their citizens against it. 
Introduction
Some countries have started to use location-based COVID-19 apps ( Android or iOS platforms) to record data, including names, addresses, age, location, disease symptoms, coronavirus test results. For instance, Australia's COVIDSafe app will be contacted by health officials if an app user comes in contact with tests positive for coronavirus. Germany has also planned a similar app that uses actual test results, and the data related to the virus is stored individually on each phone. Australia has also joined the league by storing the data centrally, Egypt's app uses a phone's location services to alert users if they have a nearby COVID-19 prospect. The UK is also planning to develop symptoms tracking app, wherein data will be stored centrally and users will allow the health workers to alert the person's contacts. In Singapore over one million users have downloaded a contact-tracing app to remain alert about their surroundings.
| Country | App Name | Google Play Store | Apple App Store |
| --- | --- | --- | --- |
| Australia | COVIDSafe | | |
| Singapore | Trace Together | | |
| Utah | HealthyTogether | | |
| India | Arogya Setu | | |
| Israel | HaMagen | | |
| Colombia | Corona | | – |
| Bahrain | BeAware Bahrain | | |
Thus nations are charging up and so are big companies in the United States like Apple and Google. According to recent news by TechCrunch, they are developing a contact tracing and notification app on behalf of public health agencies. They also released an additional API including sample code to show how it operates in practice.
In North Dakota, they have been tracking coronavirus patients through a website, but after this announcement, they have planned to develop the Care19 app with the help of a Microsoft engineer.
Utah's HealthyTogether app uses Bluetooth and location data to track people's daily movements. Such technology integration automatically goes back to see whether the user has come in contact with a virus-infected. The app lets people input their symptoms and connect them to a testing center for timely virus eradication.
Another startup named Nodle has developed an app with similar principals of Apple and Google. It is currently tested in Berkley, California. It has the same feature and functionality of Bluetooth, which notifies users if they come in contact with someone who has COVID-19.
So, if you are someone finding solutions to the pandemic, you can also dive into the online healthcare genre with such contact tracing apps for COVID-19. We at Space-O Technologies, Toronto Canada develop custom healthcare solutions that can benefit the country's public health services. Being the leading application development company, we provide a free consultation wherein you can discuss your app idea and know the scope of your app in the market before investing in it.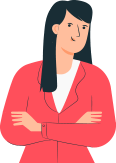 Want to Develop a COVID-19 app? Discuss the app idea with us
Still, if you are confused and are wanting to know more about the coronavirus contact tracing app, we have curated a gist for you. Let's have a quick look at it and understand the concept.
What is Contact Tracing App?
To help prevent the spread of corona, it is very much important to find potential infectant, notify them, and quarantine them if necessary. Only smartphones can make this effective if privacy concerns can be overcome.
This can be done by Bluetooth beacons. Bluetooth, by design, reaches to other Bluetooth devices and comes in constant touch with them. It's how your phone knows a smart home device nearby. The Bluetooth chips also make brief contact without the user's knowledge with other devices, and if they aren't recognized they delete each other and erases from its memories.
But, with this app, the Bluetooth will remember each and every passing user with a Bluetooth signal in touch and will look for a potential infectant. If a user has come in contact with one, it notifies him, so he can head for a checkup or stay alert. This works as a real-time control measure against such viruses/flu in the future too.
To make you more familiar with the concept we have curated an image showing you the actual procedure with the online contact-tracing.
The countries can easily overcome privacy and practical challenges through such an online operating system. South Korea never went into lockdown because of their early strategy of extensive tracing accompanied by mass testing.
To overcome this situation a mobile phone can trace, identify and alert users who have come in contact with an infected person. The app technology can quickly and automatically determine whether somebody is in contact with a positive Covid tester or not than the traditional manual testing for the initial phase. Thus, contact tracing options can send notifications that help health authorities to find accurate details and do the needful effort to save the individuals.
Now, let's discuss the challenges of coronavirus contact tracing software. At Space-O Technologies we have curated these with the help of our experienced mobile app developers who have a constant knowledge about the trends and app world insights.
3 Challenges of Current Contact Tracing Apps
All these challenges consist of privacy and security issues. So when you decide to develop an app against health emergencies like coronavirus pandemic, you need to be careful with these stated below.
#1 Decentralized approach to store data
The users' privacy is a major issue when it comes to these tracing apps. So the current developments are facing data privacy concerns. For your app development, you need to focus on storing the data locally on people's individual phones, and the information encryption should be anonymized.
To ensure people about their data storage a limit of storing an individual's data should be precisely placed. Only one mode of contact trace should be sufficient. Either it should be Bluetooth or GPS or Wifi information to track people's movements. Legal binding guidelines about which information will be collected and used should be specified to local and federal law enforcement agencies and should be barred from accessing the same.
#2 Transparency
The people's security and protection are crucial with such diseases/viruses/flu. They expect the app to be as transparent as possible with the information to be used. The companies that develop these apps should publish an open-source code that specifies what they are doing, how they are doing it, and why they are doing it. These will establish commitments to avoid other uses of information collected by the app. It should also allow enforcement of violations through consumer protection laws.
#3 Minimization of information
Any proximity tracking application for contact tracing efforts should have the least possible information. This is just a record of two individuals being near each other, measured through Bluetooth signal strength plus device type, and a unique beacon to mark another person's phone. The application should not collect location information. The application should only collect the date, if public officials think that it is important for tracing.
People are vulnerable when it comes to such information, so there should be an increment time for which proximity data might be relevant to contact tracing. All irrelevant data must be automatically deleted from the online tracing platform before any mishap or misuse occurs for the nations and their citizens.
Now, let's have a close look at what challenges will be faced by the current contact tracing apps if they neglect the data privacy issue.
Contact Tracing Apps and Their Database Challenges
1. Arogya Setu (India)
This app through the Bluetooth beacons collects information via a user's GPS i.e. location tracking. It is a mandatory app for government and private sector employees. It collects a user's location data every 15 minutes and stores it locally.
How is Arogya Setu helpful to the public?
When a user is tested positive or is likely to have the virus, information collected via GPS is uploaded on the server. This server is operated and managed by the govt.
What is the challenging part of the database collection in Arogya Setu?
The data collected is based on age, name, sex, profession, travel history of the past 30 days. Narrowing down such huge data of each individual is time-consuming. There may occur instances that a specific user is not in the vicinity when tested positive and it becomes hard to gather the whole chain of likely-to-be-at-risk individuals.
2. Trace Together (Singapore)
This app is voluntary for users but it may be made mandatory to constrain coronavirus as early as possible. It allows MOH to quickly call the user, who has been in contact with COVID-19 user and provide them with appropriate guidance.
How is Trace Together helpful to the public?
The information is stored in a user's smartphone and is encrypted. The data older than 21 days is automatically deleted from the app.
What is the challenging part of the database collection in Trace Together?
The app collects mobile numbers of the users and stores them centrally. Now, such centralized data are highly dependent on network connectivity. If the internet connection is slow, then it will take much longer data access time with limited access to it. If there is any fault in the system then all the data can be lost at once.
3. COVIDSafe (Australia)
This app is voluntary and collects data via the Bluetooth beacons. The device will take a note of the other users who have been in contact with the user through the wireless communication.
How is COVIDSafe helpful to the public?
The information obtained is securely stored in the user's phone and can be uploaded and used with his consent. Once they share the information, state, and territory health officials quickly help people who have been exposed to the virus.
What is the challenging part of the database collection in COVIDSafe?
The amount of data held by the government may end up getting lost or have an access problem. It is a huge data collection that can be used against the nation if it falls into the wrong hands.
4. Smittestopp (Norway)
This app is voluntary and the user is notified if he is in close proximity with someone who is infected. The notification advises on how to limit further transmission of COVID-19.
How is Smittestopp helpful to the public?
The user is anonymized. Thus, the Norwegian Public Health receives anonymized data about the movement patterns in society. It helps in close monitoring and working, whether infected people are in close contact with more people or not. And society eases the measurable restrictions depending on the situation.
What is the challenging part of the database collection in Smittestopp?
The database is centralized and stores an individual's data for almost 30 days. This can result in a security breach and thus, a nation can lose its valuable citizens' trust. In other worst scenarios, it can be politically used against the country.
Thus, it is viable that every government launch its own app to track such a disease spread and keep their citizens' data safe. To win the trust of the people it is very much essential to follow a localized data collection method for every country's privacy to stay intact with them. If you are still wondering about the importance of such a step, we have curated some information for you.
Thus, it is viable that every government launch its own app to track such a disease spread and keep their citizens' data safe. To win the trust of the people it is very much essential to follow a localized data collection method for every country's privacy to stay intact with them. If you are still wondering about the importance of such a step, we have curated some information for you.
Why Does Every Government Need its Own Contact Tracing App?
The government needs to be careful with such data, as this can diminish their public health service sector as well as the economy. Any country can use such information in a political scenario and make worst allegations against its current state and this in return will hamper their world level image. Thus, they need to keep these data intact and private just for their personal use and prevent privacy measures.
Here are some of the points that you should consider while making such app operating systems for your state or country.
Data security must be localized: Your responsibility and answerability are in disorder when you don't manage data locally. The general location of data centers is far away from premium network hubs, requiring more travel for health officials to gather the data. The assurance of data security will engage more audiences and effectiveness in the transmission of data supply. It will lead to accurate eradication of such flu and viruses too.
Controlled database: You can control everything from a local data center rather than from a centralized data center. Your business can lose control of managing data or might have critical issues managing it over a call if you decide a centralized approach.
Economic goodwill is maintained: You will be able to provide your citizens with unique solutions such as cloud computing. This will maintain your goodwill amongst other nations and increase your medical services fast as per the data accuracy. The users will themselves plug into your app without any threat of data misplacement and will appreciate your security management along with legal & other regular compliances.
Better flexibility and speed: If you are someone who has decided to keep the data secured individually on a person's smartphone device and he decides when to give access to the health ministry. You will be able to achieve steady momentum in your data collection. People want their private space, and through this method, you are keeping their data secrecy in their own hands. You can also assure them with data elimination after a time so that they do not hesitate to share the data with the assigned health services as early as possible after the detection of such flu/virus.
Such security measures will help the government to maintain its stake among other countries and seamlessly transfer data to the health officials, engaging more audiences to the app. In some countries like China, considering its large population, the government decided a mandatory use tied to the identification and the people have to carry the app to travel and gain entry to venues as a restriction. All this is to constrain COVID-19 by digital surveillance keeping in mind the online user's safety and data protection.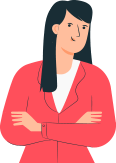 Want to make a contact tracing app?Want to know its features and functionalities?
FAQ
1. How does a contact tracing app work against coronavirus outbreak?
Two individuals come in contact with each other for a longer time period and exchange information through Bluetooth technology.
If one of them gets infected by the virus, an immediate notification is sent to the other via a beacon to safeguard the identity of the patient.
The other person's database constantly syncs and match codes & alerts him about the tested positives in the surroundings.
2. How a contact tracing app is helpful for the public?
The contact tracing app helps the public with constant updates of their surroundings. It gives them alerts about any positive user in their vicinity and lets them learn that they are at risk because they interacted with an infected person. So, they themselves can take charge of their health and move faster for the flu eradication.
3. Is the contact tracing app secure and private?
Yes, these apps can be secured and private if the data is localized or remains in the individual's mobile phone where he decides to handover to the health agency. Thus, such tracing is done flexibly and with speed to eliminate such diseases.
4. Which countries have made COVID-19 contact tracing apps to constrain the virus?
China, South Korea, Australia, India, Singapore, Austria, Germany, Utah, Europe, are the countries that have successfully implemented the digital strategy to curb coronavirus.
5. What is a beacon app technology?
These are wireless transmitters that use low-energy Bluetooth technology to send signals to other mobile devices nearby. Such apps use this application technology and gather information by location-based technology and interaction easier and more accurately.
Conclusion
For further query or confusion regarding the contact tracing app, how to create security features for an online tracing app, or how to hire app developers for a particular project, you can discuss it with us. Just fill-up the contact us form with your requirements and one of our sales representatives will get back to you shortly. The consultation is absolutely free.
This page was last edited on November 24th, 2020, at 4:34 AM.