How to Grow Your Food Delivery App During Coronavirus Circumstances (Covid-19 Crisis)?
COVID-19 update – With no dine-in services in restaurants and people entering self-isolation in many countries, food delivery apps are going to be one of the winners of the 2020 crisis.
Covid-19 is believed to be a fatal virus and adapts at traveling with human contact. As the crisis in coronavirus peaks, many brands have ended suffering from government restrictions, supply and demand crisis. Lockdown restrictions are keeping customers away from retail stores and malls to decrease the pandemic. Even big brands like Shiseido and Nike are experiencing a hit.
With such a huge impact on the world economy, which sector has a scope to grow their business during the COVID-19 crisis?
The demand for online food delivery apps has a noticeable surge!
Panic-buying and the fear of getting contagious are driving people to download delivery apps to order meals and groceries during crises.
From many of us who are panic-buying sanitizers and toilet-papers (watching shelves being empty), there are millions of people who are skipping the in-store lines for food and started moving to online food delivery apps for everything from meals to groceries. According to the recent statistics from Apptopia, the average daily downloads of food delivery apps like Grocery, Walmart, Shipt have raised to 160%, 124%, and 218% respectively.
As the COVID-19 outbreak continues to spread, it has become clear that our health is within the hands of services and communities we rely on every day. The world economy is at a big threat. But yet people are trying to cope-up with the current period.
How the World is Tackling the COVID-19 Outbreak?
The COVID-19 (Coronavirus) outbreak has already impacted the world economy and human suffering. As China (where COVID-19 emerged from) playing a vital role in travel, global supply chains, and various commodity markets, other economies are facing similar effects. Among which Europe and the US are considered the major victims. As the Corona outbreak is spreading intensively throughout the US, Canada, the Asian-Pacific Region, and Europe, this event could drop 1½ percent of global growth in 2020.
From the traveling sector, banking, exports to the food industry, small and giant organizations, every nook of the world is adversely affected. Major countries of the world like Australia, Chicago, Atlanta, Boston, Los Angeles, San Francisco, Seattle, Las Vega and many thousands of locations are facing trouble. As the international response continues, we know that organizations will end up facing critical challenges.
Now the question is how these giants or small-sized businesses will tackle and protect their organizations from the current COVID-19 spread?
Let's find out!
The below-mentioned five key areas will help them create a survival plan from the Coronavirus outbreak.
5 key areas to focus for organizations to manage COVID-19 crisis:
Crisis Management & Response
With the emerging impact of COVID-19, every business has been facing significant challenges in their operations. Existing business continuity plans may not be capable of handling the unknown variables of an outbreak like Coronavirus. In such a situation, what can help organizations to cope-up with these hard times?
Organizations can follow:
Plan out how to meet government policies and minimize the risk of business disruptions.
Build strategies; develop scenario planning and incident management that are specific to the COVID-19 crisis.
Human Resources
Beyond organization challenges, there are other challenges to tackle that include remote working at the time of crisis because human welfare is also an important aspect to consider by small or big organizations.
Organizations can follow:
Exercise immediate mobility concerns, like HR policies and reviewing mobility rules.
Address strains on an organization's existing communications and information technology infrastructure to sustain remote working during the crisis.
Ask your employees, friends, and family members to work from home or exercise temporary stop-work rules and implement this strategy on an immediate basis.
Work Operations & Supply Chains
The wave of the Coronavirus pandemic is difficult to assess because it is increasing day by day. But this doesn't mean that businesses cannot tackle the situation. With the help of reducing the supply chain distribution, they can make an initiative to mitigate the effect of COVID-19.
Organizations can follow:
Start adjusting allocations to your pricing strategies and customers.
Identify alternative supply/export chain setup – especially when you are aware of the territories affected less due to the present crisis.
Liquidity & Finance
Of course, the financial crisis will emerge into any organization due to the outbreak. However, how businesses will respond and plan for events like the COVID-19 crisis is the main consideration.
Organizations can follow:
Consider disclosures on the present and future effects on capital resources and liquidity of the organization.
Study in-depth details related to direct impacts on the results of operations carried in the present situation.
Examine disclosures related to uncertainties and risks laid by COVID-19 on the current as well as future periods.
Strategic Planning & Branding
As organizations are moving from spending to reducing their financial flow, strategies to improve their business model must be practiced.
Organizations can follow:
Protect growth and profitability through actions such as exercising frequent financial modeling to improve durability, scenario planning, and implementing new models to reduce economic impacts.
Shift to a digital workplace from an infrastructure. Implement necessary digital working and workforce planning to reduce the impact of the COVID-19 crisis.
Take a halt and think through long-term considerations by shifting to online services than visiting markets.
This way, organizations can boost up the planning strategies and track their financial ins and outs. Well, we don't know what the next few months could bring us to, but the novel COVID-19 crisis has brought a noticeable incline in online food delivery service. Food delivery applications and digital subscription services are witnessing a surge in sales whereas fashion chains and offline stores are taking a hit.
But why are we experiencing such a situation?
Out of millions of people in the world, many of us have learned cooking at home during the outbreak. However, some people who rely on their favorite restaurants and online food businesses for their daily meals – lunch and dinner. Services like UberEats, Seamless, and GrubHub play a vital part in the way many of us eat.
Let's find out in detail how food delivery services are a winner!
How is the Food Industry Refining its Services during the Coronavirus Crisis?
According to theguardian.com, there is a noticeable sales rise of 8.7% for fast foods and restaurant takeout in many cities.
The outbreak of the novel COVID-19 is causing huge operational and financial barriers for the food and beverage industries. Starbucks, Coca-Cola Co., McDonald's, Taco Bell, Burger King, and Cargill are some of the big giants scrambling to safeguard their workers and estimated earnings.
As the spread of this deadly virus increased, Chinese authorities attempted to stop the spread by locking down Wuhan and other major cities. Similarly, many countries of the world also initiated the practice to mitigate the spread. However, the outcome reflected immensely in the F&B industry.
The big food and beverage chains have stopped operating their store for a few weeks or maybe months. Say, for example, Starbucks is going to go to all cafes nationwide to fight against the COVID-19 crisis.
As offline food stores are closed due to the government policies, the online stores have taken its place in the market. Many independent restaurants are now switching to takeaways or online food delivery services. Moreover, some of the well-known companies like GrubHub and Uber Eats are making it easier for people to fight against COVID-19 spread by rolling out no-contact delivery.
Businesses are enacting measures to reduce the spread of this harmful disease. Yet, is it safe to have someone delivering your food?
Dr. Jeff Kwong, a scientist at Public Health Ontario and associate director of the Centre for VPD at the University of Toronto said, "Yes, it is safe to order food online".
Let's see how some of the well-known online food delivery services are working during this crisis.
| | |
| --- | --- |
| 1.UberEats | It has issued health and safety guidelines for its drivers across the globe amid Coronavirus. They also have a global Law Enforcement Response Team that works with the local governments to ensure all the safety guidelines are strictly followed. |
| 2.DoorDash | This company is strictly following safety measures to ensure greater safety for their employees, community, merchants, and Dashers. DoorDash has implemented certain important outlines to protect yourself and others from the Coronavirus outbreak. In addition to this, they have started distributing gloves and sanitizers to Dashers anywhere they go. It started exercising zero-contact delivery stated as per the health community. They have minimized service fees to overcome financial challenges. |
| 3.Seamless/GrubHub | GrubHub app is emphasizing on safeguarding the health of their diners, drivers, employees, and restaurant partners during the COVID-19 spread. They are offering a no-contact delivery option, which means you are letting your customers dictate the order tracking and where the order can be dropped off to avoid any door services or physical contact. |
Hence, with the widespread Coronavirus around the globe, more people are getting self-quarantine or being asked to work from home. This has increased online food delivery services. So if you have a restaurant and a food place, it's time to lift your business through food delivery applications.
Here we present a list of ways of lifting your delivery business with the help of food delivery apps during COVID-19!
Are you planning for delivery app development? Discuss your online delivery idea with us.
6 Ultimate Ways of Growing your Online Food Delivery Business during the Coronavirus Outbreak!
Let's begin…
#1 Increase Online Food Delivery Sales
While many businesses are facing a hit due to the spread of the Covid-19, it's time that you can achieve a growth lift in your business. Online sales are a prominent area that is growing as more people are getting self-quarantine or working from home.
The demand for home-delivered foods like groceries and meals from stores and restaurants have all increased. Hence, to make your online presence a worth, it is advisable to investigate the best platforms to reach your end-customers. You can also use gift cards option in your app to allow your customers to send food-vouchers to their dear ones. And try to support your local restaurants and drivers working with you.
#2 Adopt Non-Contact Delivery at Door Steps
Introducing drop-off meal delivery options to your customers will help you maintain safety and also gain your customer's trust. Opt for a safe No-Contact Delivery than a doorstep service to safeguard your workers as well as your customers from getting affected. Tell your drivers to call/text when they arrive at the customer's door with the order to your customers.
By leaving the bag of meals outside their home or premise will help you work binding the safety measure.
#3 Supporting Local Independent Restaurants
Local independent restaurants are the lifeline for the food delivery applications. And getting them out of this crucial situation will help you attain their trust and can also get them out of this uncertain situation. With empty dining rooms, small food places, and restaurants with minimum ratings are depending upon various pickup options.
This is the time to help them through your meal delivery apps to contribute to the hard times.
#4 Eliminate Delivery Fees for a Good Cause
Some of the food businesses have practiced charging more fees during the crisis. According to FoodBoss.com from 12th March to 18th March, the food delivery fee was 16.3% higher than what it was in February. However, many apps are not charging any delivery fee on orders from local restaurants. Even many delivery apps have created relief funds and donations to provide their drivers to help them financially.
So introducing an option to schedule deliveries in advance for your customers you can generate revenue. Hence, by understanding this difficult situation, there should be a sense of togetherness that should include all – restaurants, snack delivery apps, and consumers.
#5 Increase Safety Measure
Your drivers are your assets and considering their safety is the most essential factor. Offer customer support to your customers and support your people (drivers) both financially and medically. Avail them with sanitization and gloves to keep themselves protected from the exposure of the COVID -19.
Educate them about how to maintain social-distancing when delivering the order.
#6 Adapt to Digital Payments
After Amazon stopped considering cash payments to encourage contactless deliveries right to your door across cities, many on-demand food delivery applications have shifted to cashless orders to mitigate COVID-19 exposure. As they consider that cash exchange can become one of the reasons for transmitting Coronavirus infection.
Hence, urging your customers to pay online using a debit or credit card, Google payments would reduce the change of COVID-19 spread.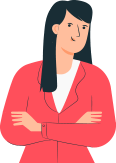 Got an online food delivery idea? Request a quote now to develop the best food delivery app with us!
FAQ
How safe it is to order food online?

The food business has been very strict with food quality and hygiene standards. From daily temperature checks for the drivers to practicing severe safety and hygiene processes while preparing the order, they are worrying about every little thing so that you can enjoy your meal without any hesitation.

How much does it cost to create a food delivery app?

The meal delivery app cost depends upon functionalities and features that you want to add to your app. The time consumed to integrate as many features in your app decides the cost of development. But for instance, with the help of this simple formula you can calculate the cost:

Development time X Cost per hour = Total app development cost.

Which are the best food delivery applications to trust during the COVID-19 outbreak?

Some of the best food delivery apps to order from are:

Seamless
GrubHub
Instacart
Doordash
Skipthedish

How long it takes to deliver the order during the COVID-19 crisis by food delivery apps?

Normal delivery time is between 40 to 50 minutes but due to the COVID-19 spread, food delivery businesses are facing more demand for orders. Due to the hike in meal orders, they are tackling many challenges like fewer drivers in the current period, accurate safety measures for mitigating the outbreak, etc.

Hence, there might be some delay as the number of on-demand deliveries is increasing.

Which key features to implement in your food delivery business during COVID-19?

Following these key features will help your food delivery application grow during the outbreak:

Urging customer to pay online
No-Contact delivery
Sanitization and gloves for drivers
No-Contact takeaways
Chatbots assistance
On a Final Note!
Due to the closed dine-in and work from home effects, the Coronavirus outbreak is making more people rely on meal delivery apps for their daily meals. Following the motto of keeping yourself and your food driver healthy will help to reduce the exposure of COVID-19.
Hence, to mitigate the Coronavirus spread throughout the globe, food delivery applications are focused on meeting the spiking demand of consumers so that they can be safe at home and receive their food or groceries without stepping out of their houses. So if you have any questions related to food delivery apps and its development process, feel free to contact us for the info. One of our sales executives will get back to you within a short period to help you!
Stay Home. Stay Safe. Save Lives.
This page was last edited on September 29th, 2020, at 12:29 PM.