How Handyman App will Take Your Business to the Next Level and Boost Revenue?
To conduct on-demand services these days has become so enticing via mobile applications that nearly every service provider dreams of an innovative way to boost their business and earn profits.  Which is convenient since this is a competition age. So, if your skills with home repair and maintenance are also sharp, your dream to expand your business too can come true.  The handyman app is the perfect tool that will do everything for you from managing business to expanding.  
See, the end objective of you and us is the same as keeping people's lives a bit easier and putting your company ahead of your rivals.  So, having an app is the perfect option for your handyman business.  Why?  Because even verified market analysis indicates that the online home service sector is to be worth USD 869.95 billion, with an annual increase of 52 percent in 2018-2022.  This proves that online business is the promising future of the home service industry.  
So, if you want to contribute your part in the handy-men service industry as a successful business-person, keep on reading this blog. It simply explains a variety of ways to improve your business through the handyman apps and its key features along with the uber-like app development process. 
Introduction
How many of us have the knowledge to operate a faulty light, or even rebuild the roof?  Very few, I guess.  That's why the needs of home services and contactless errands are growing.  But if you're an independent professional service provider, it is still quite challenging to try a client.  Often, it takes days and sometimes months to locate a potential customer.   
Why? 
Certainly, that is not because you're trying a bit less hard, but that is because you're trying in the wrong direction. In this modern era, where smartphones act as company gods, no one ever wants to make an extra effort to get to your shop area and inquire about handyman services.  That's exactly why you need a handyman app. 
What is the Handyman App and Who can Use It?
The handyman apps are essentially the portal that links individuals who are looking to get handymen to work completed in their homes to those businesses or to those professionals who are seeking to offer customers the house services.  Secondly, it helps to organize the end to end process of handyman services with ease and convenience.  It is a full-fledged software site that estimates studs and cost to manage errors and a problem, check surface level to implement the solution for plenty of questions, and define measurement.  This doesn't mean this software is useful only for the business person.  Look at the below table that shows who can use these platforms and why.
Who Can Use the Handyman Apps?
Why to Use?
Businessmen (Of Home Service Industry and Local Service Providers)

To connect with new customers
To improve the brand image

Independent Professionals

To attract clients without having a brand
To earn profits with fewer costs

Customers

To get service without going anywhere
To enjoy the full advantage of the ease
The handyman apps serve the list of benefits to not only one or two industries, but many industries that are based on home services, such as plumbing, painting (Paint), tiling, cleaning, controlling, electricians, carpentry, laundry, fitness, dog walker, furniture assembly, remodeling, pest control, shopping, gutter cleaning, gas stations, delivery, beauty on demand, a mechanic on demand, car care, mobile repairs, healthcare, and many more.  How?  Let's understand the ways you can improve your business by handymen application.  
10 Ways a Handyman App will Take Your Business to the Next Level and Boost Revenue
Get Better with Brand Image

The application typically gives online visibility that enables businesses to connect millions of people. And the way the organization handles the schedules and delivers an invoice from a mobile application technology will create a unique mark on their mind of professionalism. Whereas, conventional dependent structures will send out the confusing experience and not have the same environment of integrity. So having an app builds the brand of the company area that eventually leads to more business and revenue. 

Provide Easy Job Scheduling

This is the simplest way of using handyman site products to boost your business.  The worker can handle all of the job types and organize the work projects accordingly through the integration of the appointment scheduler into the application.  The best thing is that locals, entrepreneur plumbers, contractors, cleaners, movers, employees, drivers, the tech guy, and many more taskers don't require haggling presence of unnecessary discussions on phone calls. 

Have More Bookings With an Online Booking Form

According to the survey, nearly 46 percent of people would like to book handymen services online in the United States alone. Especially the younger demographic of the United States, California, New York, the UK as more than half of Americans either own or work for a small business.  This indicates that offering 24/7 convenience of online booking practices with applications can increase the number of overall bookings while reducing any added strain on the business office administration.  Online booking form helps businesses to open up a whole new market avenue for the country and state customers inside the wall.

Less Administration Cost

An application for handymen is a low-cost approach for sure.  How? 

Online bookings help managers to have a simpler time managing the days with purpose-built scheduling apps.

No need to keep piling more admin workers into the workplace for a project such as

drywall construction of the room and

wall painting (door paint)

even if someone is recruiting more handymen and booking

more jobs like IKEA furniture assembly, construction, and remodeling.

Reducing admin time thereby allows more space to something that makes a profit on all your billings.  Best yet, the application and the company will expand.

Eliminate Paperwork

Go entirely paperless – that's the most effective way to improve your handymen business.  It is not only a matter of saving time, paper costs, and money but also helps to contribute to a more sustainable earth.  In the handymen business, there are a lot of work areas where you might be using paper that you can eliminate by taking all online. How?  

Digitize your documents by document management software that offers a simple

end to end process

for saving documents.  The software easily compiles digital documents using scanners, mobile capture using a camera on a phone or tablet, or importing any file

type (word, pdf, photo files).  

A document management program includes an enhanced protection feature that can tackle problems including tracking confidential file access, printing, and copying.  This reduces the risk of misfiled, lost, or damaged.

The application also allows monitoring changes simply and tracks comments using the 'Track Changes' feature list.

Thus, using an application helps in saving space, cost, and easy transfer of rights information with the boosted security, which eventually makes processes seamless and generates hundreds of thousands of revenue. 

Provide Convenient Payment Options

Providing multiple payment options for a variety of home services for home improvement makes it convenient for the consumer.  When you have only one payment process, that could hurt the market reputation, because just a few customers would be able to draw in.  So, consent users to pay you via credit cards, and debit cards by thinking of incorporating safe and reliable payment gateways including Stripe and PayPal.

Have an Eye on All the Activities

Using a structured information system in a handyman service application and site helps you to examine any aspect in an organized way for the enterprise. This can help estimate and removal of errors, the issue, and mistakes very early.  The application like Home depot also provides the unique 'live-tracking' feature that allows users to track handymen in real-time. 

Home depot is likely to provide accurate accounts of a handyman's operations. Once handymen accept the job, the customer is able to track the service professionals' movement and know the information on how long it will take to reach the location to complete the work.  So, the device allows both handymen staff and consumers to have an eye on the detail operations, work matter, result, IKEA review, marketing – articles, and security of the organization.   

Get Multi-location Access

The multi-location administrator or Super Administrator helps to have full access to services from a convenient drop-down on the web – where you can access & manage rosters, invoices, reports, questions, staff, and billing.  In addition, using GPS based features, handymen software products lets you find your user's exact location and can approach local customers in the community and also nearby cities. That indirectly increases handyman business awareness. 

Save Time

Leveraging the smartphone to its fullest capabilities enhances the overall productivity as it saves all the time in the management in different countries, whether it is 

By incorporating full fledge features, or

By reducing admin work hours, or 

By making a smooth workflow for business. 

Although it might take time to initially set up your business application, you can gradually begin to see higher returns over-times in the real-world. You won't even need a clone of yourself with the right staff, resources, pricing, tools, and processes in place. 

Create Strong Customer Relationship

Managing customer relationships is no more a challenging task as the integration of custom CRM software into your application made possible. Get all your work, roles, documents, client interactions, quotations (quote), invoices, orders, and schedule together under one efficient customer service for calculations.  That helps to improve efficiencies, track progress, and, in one easy approach, increase the quality of communication around the company through social media channels, advertising, message, and group chat without collapse reviews and the unhelpful spam link.  It builds trust in customers over time and leads to more business over increasing the reference of a friend.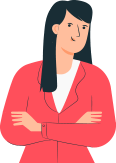 Want to build a handyman app for your home service business? Discuss your app idea with us. The consultation is absolutely free.
If you're still confused to have an application for a handyman, these customized features for your android and iOS app listed below should surely give you a more thorough understanding of how this software will function for the company.  Let's dig in. 
What are the Must-Have Features of the Handyman App?
Find Nearby Handyman

The only goal with mobile applications is to make our lives simpler.  Therefore, creating an android or iOS application to provide an 'on-demand' operation, it is important to take account of the customers' convenience in finding the handymen closest to them. So the 'Find Nearby Handyman' feature is the most important feature for on-demand handymen apps. It helps the users in the following way along with the area selection.  

The customer is enabled to list down the profile and background check of all the handyman-service nearby, according to the categories, ones for the comparison and calculations purpose.
The customers are able to check average prices on their homes depending on the sort of handyman services like furniture assembly, moving shelves, delivery, and paint walls of the room and door.
All the handymen's profiles and taskers may include the valuable piece such as user details for background checking, the total amount of fulfilled orders, ratings, feedback, response and comments, some photos, and a list of tasks that he may perform.

Different categories will easily help the users decide who would be better from all the taskers. Task Rabbit (rabbit task) and Takl are great real-world examples of a handyman service. 

Schedule Appointments

For any handyman application, this is an essential feature.  If a customer is not able to book an appointment from the app, you might lose business.  Sometimes, it also damages the company's reputation. So to provide effective kinds of services, customers must be able to book the services on the apps itself. This feature may include options like,


Book now, 

Book for tomorrow, or

Book for later, etc. 

This helps the customers to book one or more facilities conveniently and flexibly as per their preference. 

Payment Methods

When a customer book handymen for a variety of services, the payment event happens.  Now for this, if they intend to pay you through a digital wallet and can't find any such option on the app page, they might dump you.  So make sure you provide all the convenient options for payment.  Such as, 

Debit Cards, 

Credit Cards, 

Google Payments, or

Cash on Delivery. 

Important:  Prefer to provide known methods for payments rather than something new and unfamiliar payment options because it might increase the insecurity in someone and trust issues.  

GPS & Location Tracking

This is the feature to track nearby customers to increase awareness of the brand.  Similarly for the customers to track the expert handyman and taskers helps them to know their precise position and their approximate time of arrival.  This feature basically includes,

Area capture through GPS,

Reporting on submission GPS location,

Job GPS and map positioning, and

Job volume and work sequence tracking.

The real-time tracking helps to get detailed reports on all the activities, so for your handyman apps, it is a must-have feature. 

Integrated Media Capture

The handymen application framework supports building a custom camera UI design to integrate shooting photos of the object or videos into your app's user. This dashboard includes a list of features such as,


Photo Capture and Import,

Photo Library Select (wishlist), 

Photo Image Time, Date and Location Capture,

Barcode Scanning,

QR code Scanning, and

In-App URL link to Other Sites.

The dashboard version is also easily accessible to customers and they can capture anything and upload photos in the application in the view of service of handymen.   

Workflows

The app lets you fully integrate workflow solutions that can be further triggered manually or automatically based on the requirements of your home service business app. The workflow typically includes the list of,

Multi-step workflow, 

Automated form submission,

Custom name and email subject,

Send name and email in any language including English and French

Set status and invoice quote calculations

Update

an item database record,

Delayed dispatch option, and

Estimates the time dispatch option in any city.

Thanks to technology! This kind of workflow makes your business effective and impactful in the market in the view of services.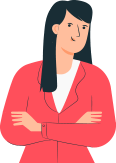 Do you want to build an app with similar functionalities for your home service business?
Now, when you are aware of detailed features for your application, let's understand how to build an app like uber for a handyman and its benefits.
How to Build an App Like Uber for a Handyman and What are the Benefits?
Any app development company for uber solutions can help you to develop a handyman job app that connects your business services to potential customers. Consumers can order any form of services listed on the app and once the tasker accepts the order, he arrives at the location specified with all the team, tools, things, materials, and pleasure supplies required for the handyman tasks. The app can help in the measurement of costs and manage your business from anything listing to getting work done to payment solutions.

However, if you're still wondering how the on-demand handyman app like uber helps the businesses and customers, let me share the list of the benefits and pros that you can enjoy.

Benefits of a Handyman App for Customers
Benefits of a Handyman App for Business

It saves time and effort.
It saves money on low pricing.
Application is an exceptionally easy platform to search and access.
Easy to hire local professionals.
A comparison is possible through reviews and ratings of local handyman professionals.
Apps provide a couple of cashless payment assistance.
There's a huge on-demand condition availability.
Get discounts on loyalty program rewards.

It gives anyone the opportunity to gain the result of high revenues with the on-demand model growing popularity.
The startup can enjoy low-cost money investments with resources and supplies.
The program is simple to use and has tech-powered items and interface to auto-run.
The prospect of a large income for entrepreneurs may be big.
The new entry business can pick their market and pursue either a commercial or a residential product.
It unlocks multiple income opportunities, such as operation charges, tips, appointment fees, on-board fees, convenience fees.
New entrants can build their brand more efficiently on post deals.
You can perform the job or work according to skill and availability without a problem.

Service Providers can get paid faster on a review on the spot.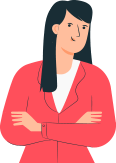 Want to get paid faster and benefit from the low-cost investment? Build the handyman app and get a complete seamless business process today.
FAQ
What is the best handyman app?

DEWALT Mobile Pro
GasBuddy
JobFLEX
Angie's List
TaskRabbit (rabbit tasks)
Thumbtack
The Family Handyman DIY Tip Genius
BrightNest
Surface Level
Woodworking with The Wood Whisperer
Fieldwire
Evernote
Takl

Is there an app for a handyman?

UpMaid is an on-demand house cleaning app like Uber. It is a cleaning app for people based in Canada. This app for house cleaning has two versions- The Host and the Contractor app. The hosts post demands for cleaning doors or other work when the workers are searching and applying for those work.  The reason behind the popularity is it has a special function that synchronizes the Airbnb calendar to the dates of cleaning for smooth operation times to start. 

How do you get leads for a handyman?

There are so many lead generation companies with a verified certificate for professionals handyman services that differentiating between everyone is difficult.  Also, you don't need just leads, but you need genuine leads.  So to generate a lead for your business, you must provide quality service at a value price. Once the customer begins to trust you, they'll not stop choosing you because you handle your consumers well.  If they have a new idea across the building, they will contact you.  They'll refer you to their friends, neighbors, and family, too.  However, building trust takes years from recommendation, so in that case, purchasing leads is a great option.  

Is thumbtack a free app?

Yes.  The thumbtack is a free app that can help you locate the right people if you need staff for tech support in addition.  Whether you have a minor job to complete like repairing a leak and cleaning doors or a bigger work like constructing a new house on a property, you can find a professional Thumbtack in your area.
Conclusion
On-demand services are growing and so is the demand for launching the app for a handyman.  But, if you are not yet clear why the mobile application is necessary, let me tell you that growing a small company can be a tough task, but proactive choices made in baby steps can contribute to long-term success.  The mobile app to life is indeed the same baby move that your home service company should take because it can turn all the procedures and commitment into a massive profit margin leap.  So get in touch with an app development company to optimize your app idea and transform your vision into a reality.  You may also plan your application for a soft launch by developing a minimum viable product for your business.
This page was last edited on September 29th, 2020, at 13:17 PM.