How to Create a Location-Based App? Top 10 Ideas for Location-based Apps
Check your phone. Almost all apps have geolocation enabled. No matter whether you use it or ignore it! The truth is, from following up directions on Google Maps to proclaiming a taxi via Uber, GPS has been a solid rock for many flourishing companies these days. So, if you're thinking about how to create a location-based app, GPS signal with power consumption serves as a source of new ideas for developers and marketers.
Also, by 2027, the market value of location-based services will hit $183.81 billion, rising from 2020 to 2027 at a CAGR of 26.3 percent. So do not worry about the scope and just be part of such an emerging industry. Keep reading to know more.
What is a Location-Based App?
Location-based apps allow organizations to provide services near their immediate geographical location to customers. These mobile apps are an important geolocation tool that accelerates the process of locating a nearby person, place, or service.
Wi-Fi, cell id tower info, signal strength indication, and satellite signals/GPS (Global positioning system) are the geolocation technologies that transmit the location information for these applications. They often provide user information, guidance, and advice about a site or service around them. In fact, it is even possible to determine the altitude or proximity above sea level with a good battery life of location-based application development.
How Does the Location App Work?
Use geolocation apps and contribute to geographical details regarding the whereabouts of your unit. It can be a smartphone-based on iOS Apple or Android, a health GPS tracker, or something that has a GPS chip or links (like IoT devices) to Wi-Fi or cell tower data.
You may use details about the location of cellular network stations (GSM, UMTS) or Wi-Fi connexion points to locate the location of a mobile owner.
For example,
User identify, requests, and share location attributes with other mobile apps from their account
Use geolocation apps that determine the distance of objects and factors
From one stage to the next ones, in-app google maps create optimum routes and options
Benefits of Location-Based Apps to Businesses
For a variety of firms, one of the key reasons why location-based apps drive a pattern is largely due to their commercial benefits. In these geolocation apps, the simplicity and usefulness of location-based apps-like have opened new avenues for individuals. Wondering how? Take a look at the below benefits.
Source of Database and Information

Users and businesses are informed by a GPS-enabled app about their position, nearby objects, or the best route to a target. The Fast-Mall app, for example, gives shoppers an immersive Google map of stalls, bathrooms, restaurants, and parking spaces. The positioning service also allows consumers with only a few taps to locate a baby stroller based on the information.

Accurate and Fast Services

Major stars like Uber have significantly benefited, as geolocation technologies help businesses to recognize every consumer's exact position. This point gives them the ability to reliably send their labels or goods in no time, and that is one of the greatest advantages that will further improve dynamism, consumer confidence, and workflow.

Easy Search and Shop Suggestions

With the available location data option, companies will analyze consumers' actions and give fantastic shopping tips & shopping experience. When they have simple images of the purchasing pattern of consumers, in such cases they will provide consumers with individual discounts. When people check in their smartphone for facts, content, or something, the app can help brands sell their services to the local market as recommendations.

Virtual Tour

When companies use navigation with virtual and superimpose virtual elements, it gives a greater and more immersive user experience. So, it is a perfect use of fascinating and impressive geolocation capabilities, depending on the venue and transparent reason. In the end, it enhances customer loyalty in comparison to traditional methods.

Real-Time Offers & Loyalty Programs

Businesses can synchronize the location-based app with their internal social networks, navigators, guides, and company systems to deliver real-time promotional deals and details to customers. This encourages organizations to communicate and engage with their target audience to deliver improved consumer experiences. Businesses can quickly gain useful knowledge about their clients' actions and schedules offers depending on that.

Improved Communication

GPS location app allows users to pin a location on a map or leave reviews and share it with each other. They also allow photographs and videos to be geotagged. So, don't miss this internet connection aspect if you are thinking about how to make a GPS app that helps users to find interesting locations.

Free or Low-Cost Marketing Tool

Relative to many conventional incentive marketing campaigns and marketing strategies, location-based apps marketing plan or mobile advertising is extremely inexpensive even in the absence of marketing specialists. Location-based messaging platforms are often geographically targeted, so you realize that you are referring to consumers who are within walking distance of your goods or service. As a result, you can observe the greater profit over the time.

Personalized Experience

Another advantage of mobile applications focused on locations, known as geolocation applications, are an ideal platform for smartphone ads. They allow companies to give consumers marketing details, promotions, and coupons with the push notification. This means that organizations will have a tailored geolocation service in smart cities that would be focused on consumer interest.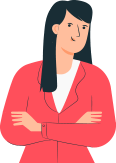 Do you also want to get benefit from a location-based app? Have any raw app idea for your location-based service business?
Popular Industries Using Geolocation
Popular Industry
Leading Examples
GPS Features They Use
Results
Retail

GPS route tracking (location tracking)
Indoor navigation components

Convenient pickup or delivery location
Track your orders and the direction being delivered in real-time

Automotive

RepairPal
GasBuddy
Witness Driving

Fleet management
GPS pin
GPS-enabled directory
Sensors

Track the vehicle's location with a mobile application
Inform passengers about delays and arrivals
Augment the basic app functionality of a car and ensure speed

Travel

Booking
Airbnb
Marriott
TripAdvisor

Geo-fence
Google Maps and Map view
Location-based mobile notification

Find a hotel nearest your current location with so many languages
Enables last minute booking by locating technology component (depending upon the choice)

On-Demand Services

Uber
Zomato
GetTaxi
Bookmyshow

GPS pin and location tracking
Navigation
Places near me finder with Wi Fi

Pair passengers with nearby drivers
Monitor and estimate the duration & amount of travel in real-time

Social Media & Dating

Happn
Tinder
Instagram
Snapchat

Geotags
Mapview and satellite imagery
Location-based mobile alerts

See the people nearby with location and category
Connect with people based on your location across the globe

Fitness

Geolocation
GPS coordinates
Satellites & Mapview operating system

Track and determine the location in real-time with a geolocation application
Find the nearest fitness studios or personal trainers
Connect with fellow runners & make changes in location as you want

Games

Pokemon Go
BotFighters
Dragon Quest Walk

GPS signal deviations, spoofing, and bots
GPS receivers and Sensors

Locate other players and join them (for iOS and android)

IoT

GPS pin enabled wearables
Geotags, wifi, and re synchronization
Google maps and map views

Increased capability and transparency to keep an eye on luggage
Track user's position and location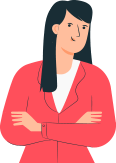 Whether you belong to any of these industries or any other industry, our experts will guide how the app will help you!
How to Create a Location-Based App? Basic Step-By-Step Approach
Doesn't matter whether you want to build an app for the iOS Apple app store or for the Google app stores, below are the steps you can take to launch your location-based service company when concerning how to create a location based app.
Step 1. Identify the Market Opportunities
The very first step is to identify location based app development opportunities from scratch, and for that, you need to just answer questions such as,
What type of app and categories would you create?
Who is your target audience and influence?
What issues do they have and what can be the task and marketing strategy?
How can the app performance help them on a daily basis?
What are the tools and methods that you can use?
All questions answered? To get more ideas on geolocation features and geolocation capabilities that can be expanded, take a second glance and review rivals, giant retailers & the market leaders.
Step 2. Search Developers and Software Development Company
To make your project competitive and profitable, you need to find a team that can mastermind it. You can search the tech stack (technology stack), portfolio, and references from previous customers. Then search for the right price and cost combination for software development services.
Also, make sure they provide UI/UX design services because a location based directory app must have an outstanding UX design to please the customers.
Step 3. Decide on Features and Functionality
If you are thinking to create a minimum viable product at first, you need to create a basic apps location-based feature list and keep it to a minimum like,
Map view GPS technologies,
User location detection,
Location-based notifications,
Location history type, etc.
Once you verify your concept, you can think about more location based features for GPS apps like,
Set the radius,
User ratings, comments & feedback,
Eddystone, iBeacon
Search location by google photos,
Parking space finder or nearest apartment finder,
Updates on traffic jams,
Integrate API like Foursquare, etc.
Step 4. Measure Data Safety
Users love to share locations with other people but are afraid to be tracked by scammers! This does not let you go anywhere if you don't fix it. For location-based applications, confidentiality is the highest priority, so you need to focus on GPS data protection instead to wonder about power consumption. Follow the below measure to make a location-based geolocation app secure.
Get at least two or multi-factor authentication for data safety
Encrypt communications and some interaction
Use an SSL certificate – Network Security Configuration (Android), or App Transport Security (Apple)
Encrypt sensitive user data on user devices with algorithms like AES-256 or RSA
You can also consult with privacy concerns and data protection lawyers for more security precautions and legal regulations on products.
Step 5. Develop & Test
It's time to act after you weigh all the aspects!
The geolocation application development team and designers will create a digital version of the software. The most time-consuming and substantial part of creating an app that uses geolocation is – engineering and establishing wireframes! We advocate using agile product development methodologies to make the project effective and predictive.
When the software or location based app is ready, the testing needs to be held to debug and remove the glitches to increase product quality. You are ready to publish then.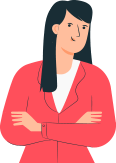 Want to build a location-based application but have no idea where to start? Let us guide you further!
Essential Features of Geolocation Apps
Real-Time Tracker

To track in real-time the location of your items online (vehicles, individuals, computers, bikes, or food), you can decide to integrate various maps into your location-based app such as,

In addition, you may provide your app users to view additional monitoring object information including its speed, correct address, and travel history.

Notifications

Another geolocation MVP feature is location-based notifications. This helps to get immediate alerts about location tracking items or persons in various situations such as,

Know if the using GPS tracking object enters or exits a geo-zone
Know if the object or person is speeding or have an issue
Know if the object gets stolen in real-time

You can provide your users with a facility and possibility to get notifications to iPhone, Android, or Windows devices, via e-mail, mobile app, or SMS.

History and Reports

This geolocation feature lets you download and check user location history files in various formats like XLS, PDF, CSV, TXT, etc. The file also provides separate statistics by date and the name of the GPS app tracker is recorded, including driving hours (let suppose, you're in the automotive business bottom line), exits, distance traveled, and fuel usage.

An app user can benefit from this location feature in case they need to find the same location again in near future, but don't want to remember it. They can go to the history section and easily draw the route again.

Geofencing

The Geofence function helps users to set regional boundaries around regions that are of special interest to them. Users can receive automatic alarms as the entity approaches or exits boundaries that are marked.

For example, if the geofence is used with child geolocation services, parents will mark the particular location area and it will notify parents if a child leaves a designated area/coverage area and goes to problem areas.

POI & Tools

POI is short of Points of interests. But how can it interest you and your users? By adding markers at places!

This feature lets your users mark the location, such as gas stations, hotels, restaurants, etc. They can call a location in need, add a definition, things, and description, and can measure distances on the map functionality between locations. This feature is completely customer-oriented and helps you to gain customer loyalty.

Route Planner

Need to prepare the right routes each day without passing the wrong buildings and trees? Route planner lets field service providers and distribution firms optimize the routes each day for their drivers. Whether they want to have consistently estimated time arrivals and maximize customer loyalty or get the most effective way along a multi-stop delivery route. Well-planned roads ensure that the drivers waste less travel time, which decreases the costs of gasoline and can increase both on-site time and the number of stops a driver can make in a day.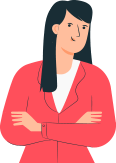 Want to integrate such features into your geolocation app? Or have a different list of features that needs our attention? Let's get connected.
How Much Does it Cost to Create Geolocation Applications?
Provided that for the GPS app development principle for various purposes and types of location services, it is impossible to name a certain cost. Most basically, the hourly cost is $50 for a simple geolocation app development. It may vary depending on location and accuracy. However, based on how long it would take for GPS applications of varying complexity to be created, it's easy to measure the estimated budget with the below-mentioned formula and hours.
Formula to Calculate Geolocation App Development Cost:
Total App Development Cost = App Development Time x Cost Per Hour
Hours it can take to create Geolocation apps:
| Simple App | Medium Complex App | Highly Complex App |
| --- | --- | --- |
| 250-400 working hours | 500-700 working hours | More than 700 working hours |
For a detailed breakdown of cost, you can read our blog for mobile application development cost here.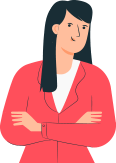 Interested to know the exact cost for location-based app development?
Top 10 Geolocation App Ideas
Need unique ideas for your location-based service business? Not to worry! We have a map. Let's take a look.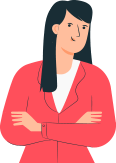 Do you also have any such app idea in mind? Let us know and our app experts will help you turn your idea into an app.
FAQ
What are the predictions of global location-based market service size?

As we discussed, the total services market potential of location-based services in terms of the mobile application will hit $183.81 billion by 2027, rising at a CAGR of 26.3 percent.

How do I integrate GPS into an app?

Here are the steps to consider for paving the path when integrating GPS signals into an app for Android.

Download Android Studio
Install the Google Play services SDK
Create a Google Maps SDK project
Set up a Google Maps API key, Google Places API, Foursquare API Facebook Places, Yelp API, or Google Distance Matrix APIs
Look at the code and HTML5 geolocation
Connect an Android device (mobile device)
Deploy the GPS module and run your geolocation apps

What industries utilize GPS-based apps the most?

Retail, weather services that show weather forecasts, on-demand services, location-based services, automotive, transportation, restaurant, logistics, fitness, social media, dating, games, and IoT industries are the main players that use a GPS app the most.

What apps use location services?

Mobile apps like, Walmart, IKEA, Starbucks, RepairPal, GasBuddy, Witness Driving, Booking, Airbnb, Expedia, Waze, Marriott, Uber, Zomato, UberEats, GetTaxi, TripAdvisor, Bookmyshow, Happn, Tinder, Instagram, whatsapp, Snapchat, Messengers, Strava, Nike+, Nike Running Club, Runtastic, Paw Scout, Pokémon Go, BotFighters, Dragon Quest Walk and Yahoo Weather are few of the most famous examples that use location-based services.

What are the main types of location-based apps?

Geosocial applications and navigation
Google Maps and Apple Maps (Apple MapKit)
On-demand client service treatment
Fitness apps and fitness trackers
Augmented reality and games
Finding delivery services, recommendations, discounts
Weather apps
Coupon and food discovery apps
Travel apps
Photo location finder apps

What technologies are used to create a geolocation app?

Use GPS technology
GPS coordinates
Cell ID & cell towers
Assisted GPS (A-GPS), or use BLE Beacons locating technology
Wi-Fi access points
Bluetooth identifiers (low energy and high energy)
Geofencing (geofencing)
iBeacon and Eddystone

What is the Geolocation app creating process?

Identify the location-based services, business listings (each listing with basic information), and opportunities
Study competitors, market leaders, and select GPS technology stack
Find professional developers and geolocation mobile app development company
Make location-based mobile app feature lists destination
Make sure the self-portrait location data is safe and encrypted in location based applications
Create prototype sphere, app design, develop, test, and deploy

What is the best platform to build a location-based app?

We, at Space O, have the most proficient developers for iOS, Android who can help you with every industry-specific solution. Our developers have hands-on experience in fields, serving all types of businesses from startups to enterprises. Judge us before you decide based on our work here.
Conclusion
On final thoughts, don't you think GPS app development focused on location seems like a smart idea? The need for different location-based services could also rise as smartphones are everywhere these days. You will surely uncover a niche opportunity and potentially gain commercial success in the dating industry.
So, if you want to create a location-based app, just popup with realistic business units, think of incorporating unique geo-location functionality, and take care of gps data safety. Location-based apps will really do incredibly useful stuff for individuals! Also, we are just one contact away, so if you feel stuck and need GPS and Location-based mobile app development services for your consumer business, contact us at any time. Our expert team will get back to you soon. Good luck!
This page was last edited on December 2nd, 2020, at 11:39 AM.