How to Create a Cash Advance and Money Lending App Like Dave?
Love it or hate it, the upstart banking company Dave is now leading the industry with a worth of $1 billion! And why not? An app like Dave is a lifesaver for so many people to manage financial issues. It helps people to cover pending costs before their next paycheck is earned without any interest or overdraft fees. Frankly, who can resist this much convenience? A few taps on the mobile app and everything on your way.
Also, you may not think but the cash crunch issue will not go anywhere anytime soon. So, would you also like to build your own cash advance apps like Dave and help people in tough times? This blog covers everything you want to know about money lending app development. Keep reading to keep up the excitement.
What is a Cash Advance App?
Cash advance apps are software that allows users to withdraw the money they've earned before payday from their account. Meaning your already earned money is deposited in the investment account before the next payday! These applications are usually free of charge or charge a nominal fee, but they do not charge interest on personal loans. This is an affordable alternative to installment loans or credit cards, even with initial costs.
What is a Money Lending App?
To issue and accept payday loans directly from people without the use of traditional banking services, such as brokers – is known as a money lending application or peer-to-peer application. This is the lending platform where lenders & creditors will also be customers, and payday loan rates are generally fixed, depending upon the entity. One of the leading examples, as we mentioned, is the dave application. Want to know how it works? Read below.
How the Dave App Works?
Dave, located in Los Angeles, was constructed on the idea that financial products should be convenient and available. Plus, the most irritating thing for borrowers is overdraft fees, which is no more a headache. Its mobile application helped consumers avoid overdraft fees. Let's see how.
You download the application and sign up.
Enter banking details and link debit cards.
Once the details are verified, your checking account will be opened and you get an instant payday advance up to $100 per pay period from your next paycheck.
If you have an upcoming bill that could cause a low account balance or a negative balance, the application notifies you.
Also, gets notifications if you are spending more.
The balance that is advanced is auto-debited from the next paycheck. You can also set up manual payback if you want.
You can also decide how much you would like to tip Dave once you get an advance pay period.
Seems kind of simple, right? However, this application uses really powerful features. Want to know key features for your cash advance apps as well? Stay with us.
Unique Features of Cash Advance App Like Dave
Sign Up & Profile Verification

We know, it is a quite difficult and lengthy process to request and get approvals from a payday loan. Therefore, your first and foremost feature consideration should be hasslefree sign-up. It should be able to connect the user's bank account to the app account in a few seconds.

Apps should make approval as simple and easy as possible if an individual wants cash so that the consumer profits. Also, make sure you encourage the user to verify their profile to ensure that both parties are secure.

Money On Demand

When an individual has an emergency and wants cash immediately, it would be a big turn-off after an elaborate procedure if they can't get it. So your cash lending apps must allow users to use a single tap to request cash. The demanded sum of money can either be transferred directly to the bank account of the user or it can be obtained by the user from an assigned store.

Repayment Options

As a company, you can integrate the features of repayment options. As and when the paycheck is credited to the user account, the loan amount of money can be immediately debited from the user account. This makes it very convenient for consumers to keep track of the refund.

You can also offer the possibility of repaying the sum faster than necessary, which allows the customer to clear his debt more easily. Even if customers want a little more time to pay off, he just has to make an invoice for the same. This will make your application one of the best instant loan apps.

Quick Alerts

Does your application make forecasts for lending money? Need to remind your users about their upcoming debt payment? Want to warn about pending expenses?

Introduced a new service to the company? With the help of quick alerts on the mobile app, consumers can be availed of all of the necessary information you need to provide. You can also notify your users in real-time if they spend more money than they should.

Freeze/Unfreeze Cards

What if your users lost the debit card? Or misplaced it? Or even changed it? In such scenarios, your company should be able to provide the facility to freeze their existing cards and let them apply for new cards.

This proves that you take care of your users and it increases customer satisfaction in return. Similarly, if customers want to unfreeze one of their frozen cards, the application should be able to reuse it, else you lose the customer.

Loan Calculator

Another unique feature you can't miss to consider is a loan calculator. This feature becomes effective when the application offers a ballpark calculation of the sum owed after interest to the customers. This encourages users to make a more educated decision. When your business is completely based on a long-term loan, this feature seems like a gift. It saves you and your team from the lengthy and boring calculating process for the loan amount.

Voluntary Tipping

When your application offers money lending free of charge, or a few charges as low as $1 for a monthly membership fee, you can think of this voluntary tipping feature. This will encourage your users to tip your services according to their convenience.

Credit Score Building

Are the users spending more money than they're going to pay back? With credit score building functionality, such situations can be tackled. It allows the application to quickly monitor users' rent payments made to credit bureaus. And build their credit scores, having an edge in credit-building. This way your business will know how much you can lend the maximum sum of money.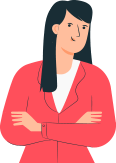 What features does your app need? Want to consult our expert? Book an appointment with our tech team. It's free!
How to Build a Money Lending App Like Dave?
Now, let's explore what you should do first to build your money lending app. The process won't be quick, but worth the result.
Step 1: Get an Idea and Define Uniqueness
Start with what kind of installment loans your mobile app will encourage. It can help you narrow down your smartphone loan app's basic features. It would also let you see your prospective rivals. For a detailed analogy, ask yourself questions like,
What is your primary goal?
How can you harvest this goal?
How is your product and product name different from the rivals?
What are the features you need to integrate?
How can consumers with the least commitment take the benefits from your product idea?
What are the cost estimations?
Knowing all these will help you get a better idea of building the agile mobile app for your business purpose. However, for a breakdown of cost estimation to your application idea, you can refer to our detailed app development cost here: How Much Does an App Development Cost?
Step 2: Register Your Business
You must pick the essential service and register as an entity because it is a financial framework. In this matter, you would need to meet all governmental guidelines in order not to circumvent the legislation while you are searching for ways to build loan apps. Like,
Your company name should be entirely different and not be copied.
The domain should be short and needs to represent you, for example – Space O Technologies – isn't it short and convey the purpose at the same time?
Once you decide the domain name and follow all the legal procedures (for that, you can hire a good lawyer), your product is ready to build.
Step 3: Find Software Development Company
Searching for an accomplished tech squad of designers and engineers is a must. You need to select a partner that will mastermind things in order to keep the project successful and profitable.
The tech stack, portfolio, and references from prior clients can be scanned for when searching for a custom software development company. Also, make sure the company is proficient in providing UI/UX design services because apps must have an interactive design for a great customer experience.
Step 4: Design & Develop
Post all the planning, research, legal procedures, it's time for doing some real work – building apps for your business. But you have a team of designers and developers, so they will make everything from scratch – designing UI/UX, wireframing, coding, implementation, etc. Being straightforward and operating according to what fits the features and functionality offered is crucial. The custom approach focuses mainly on the addition of customer-demanded services when developing an app.
Step 5: Test
After your application is ready to use, you must test it before you launch it. Without this stage, no application development process is complete as it verifies the functioning of your product. For all the bugs and glitches, keep checking your loan software.
The quality analyst team can use specialized software and after the full review process, you can be confident of a bug-free application. Also, it is important to be available to the consumer if any concern occurs post-release product.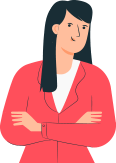 Searching for a proficient tech partner for your project? Our expert team can guide you with all your mobile app solutions.
3 Expert Tips You Need to Pay Heed to While Developing Money Lending Apps
Ready to develop a money lending application, but need some expert tips? Read below 3 tips that are worth considering.
Provide Quick Services

Let's say you are short on cash and your salary won't be credited until five more days and you have to pay the gas bill within 3 days. Such situations need quick solutions.

So, if your application itself doesn't approve the request or lend the money within 3 days or next payday, it becomes pretty ineffective. This is why money apps should provide quick and seamless service to customers, unlike traditional bank loans.

Must Not Add Hidden Charges

Obviously, there is no such thing as an absolutely free payday loan app. Most money lending apps overdraft has a monthly subscription fee which is quite nominal and reasonable.

So, if you wish to retain your users, you must not have any hidden fees. In fact, there also should be no interest as it is not a loan app, it is a salary advance app and the money actually belongs to the users.

Collaborate With Banks

Any loan app should work with as many banks as possible. Advance paycheck apps like Even are working with over 18000 big and small banks to provide services to checking account holders of these banks. Cash apps like Earnin also collaborate with thousands of local stores.

These local stores provide cashback offers to the users, making it beneficial to all the parties involved. So you too must not forget to collaborate if you want to sustain in the market!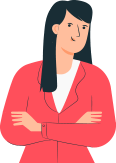 Want to build a money lending app? Collaborate with our app experts and turn your app idea into reality.
5 Best Cash Advance Apps Like Dave
Next, we have 5 prominent businesses on our guide that have successfully introduced their own cash apps. As an entrepreneur, you may take it as an inspiration.
Even

Even is one of the best applications, such as Dave saves, giving its customers multiple financial planning resources. As a customer, between your paycheck, the Even application will help you get some cash on demand. The program is also effective in saving your cash and paying your expenses. You will use the application to submit a cash advance request to get it into your bank account within one business day anytime you need cash.

Total Downloads: 1,000,000+
Ratings: 4.7 stars (Google play store), 4.9 stars (Apple app store)

Features:

Sign-up for a checking account
Request a cash
In-app payments
Push notifications
Repayment section
Customer support
Calculator

Pros & Cons:

Pros
Cons

Instant paycheck advance payment
Low cost
Effective financial management
Great customer support

Your employer also need to sign up
Available only for the United States

---

MoneyLion

Among advanced financial management applications, MoneyLion is also one of the essential apps. It has two membership plans that are called core and credit card builder plus membership. The core membership will cost you little or not at all. It includes several services for customers, such as free checking accounts for different incentives and other extra choices. On the other hand, payers need to pay $28 per month when it comes to plus membership, and it comes with some advantages like building a credit score.

Total Downloads: 1,000,000+
Ratings: 4.1 stars (Google play store), 4.7 stars (Apple app store)

Features:

Signup
Instructions for getting started
Direct deposit to a bank account
Early Repayment option
Credit score building
Quick alerts
Balance shield
Loan amount calculator
Spend tracker
FAQ page

Pros & Cons:

Pros
Cons

Easy repayment within a business day
Transparent membership fee
Set APR on payday loans
Track spending habits

Credit building scores are not appropriate, sometimes
Poor customer support

---

Earnin

Earnin is the money advance application that allows you access to financial aid between your paycheck up to $500. Based on your operating hours, you can use it to make a withdrawal of between $100 and $500 per business day. Then, you can pay a small tip of between $1 and $15 to the company. You will save interest rates, penalties, and checks on credit by doing so. The business will withdraw the funds out of your savings account on the paycheck to repay the loan.

Total Downloads: 5,000,000+
Ratings: 4.3 stars (Google play store), 4.7 stars (Apple app store)

Features:

Signup
Profile verification
Request a cash-out
Direct deposit
Tip yourself
Repayment option
Health aid
Credit score building
Quick alerts
Cashback rewards
Lightning speed program
Third-party integrations
Balance shield
Live chat support
256-Bit data encryption
Financial calendar

Pros & Cons:

Pros
Cons

Free to download
No mandatory fees
No credit check required

Not available for freelancers
Tips can add up to a big cost

---

Brigit

Brigit is another money application that offers small cash advances of up to $250. However, to be eligible for other features, such as budgeting software that analyze your earnings and spending habits, you'll have to pay a membership of $9.99 per month. You will have access to the Brigit dashboard and tracker that provides information such as how much you pay per type of purchase.

Total Downloads: 5,000,000+
Ratings: 3.8 stars (Google play store), 4.8 stars (Apple app store)

Features:

Signup
Budget dashboard
Instant paycheck advances
Brigit repayment
Brigit spend tracker tool
Automatic overdraft protection
Real-time alerts and predictions

Pros & Cons:

Pros
Cons

You can extend the due date
Auto cash advances within the next business day
No interest rates or late bank fees

Customer support only through email
No joint bank accounts

---

Branch

Just like Earnin, Branch will send you up to $150 a day in cash advance, or up to $500 per pay period in your paycheck and ask for an extra tip. At over 40,000 locations, the loan application comes with no-fee verification, a debit card, and free ATM access. You may also collect cash from the branch, pass money, and pay bills.

Total Downloads: 500,000+
Ratings: 4.4 stars (Google play store), 4.8 stars (Apple app store)

Features:

Signup
Direct deposit
Block your card
Budgeting assistance
EMV chip card security
Real-time transaction and balance notifications
Monitor budget per day
24/7 customer support

Pros & Cons:

Pros
Cons

No interest rate
Same-day or short-term cash advances available (Must be a business day)
No credit checks
No bank account required

Limited information on the website

---
FAQ
What is Dave App?

Dave apps provide users with cash advances. Dave doesn't charge interest but just asks for tips. But in order to access the application, members need to pay a small monthly subscription fee and the overall cash advance limit is limited in order to save money.

How do apps like Dave and Earnin make money?

The payday advance apps like Dave and Earning charge a monthly membership fee starting from $1 to use the software, which is deducted from users' bank account on the first payday advance of each month.

What are the unique features of the Dave app?

Signup
Profile verification
Request a cash-out
Direct deposits
Tip yourself
Repayment option
Credit score building
Quick alerts
Live chat support

What are the best alternatives to money lending apps like Dave?

Even
MoneyLion
Brigit
DailyPay
FlexWage
Conclusion
We know that Dave is not the only application that saves people who are stuck in financial emergencies. Because the market is large and all apps in the industry are setting the trend. Would you like to see your own app setting the trend? Have an app idea that needs expert validation?
Connect with the money lending app development company and get your finance application built. You can also build an MVP version of your product at first to test the validity of it among the targeted users. If they approve your product, you can launch the final product or can also convert your MVP into MAP (Minimum awesome product).
For any queries regarding the app development, just fill out our contact us form and we will be there at your service. See you!
This page was last edited on December 1st, 2020, at 9:59 AM.