How On-Demand Lawn Mowing App Boosts Your Yard Work and Landscaping Business?
In this digital era, if you still think that owning a landscaping business is a lot of work, either you have not embraced digitization yet or you are using it in a wrong way.  Because the On-demand Lawn Mowing App fulfills all your landscaping business needs with plenty of options.  Such applications have been rising in our industry for quite some time now.  For instance, you must have heard about Plowz & Mowz, a Los Angeles-based startup.  It is an uber-like app for mowing the lawn service.  The thought to provide on-demand lawn mowing services instead of seasonal services made them popular around 2016 with raising $1.5 million for landscaping care services.    
Do you also want to be the next successful landscaping businessman?  Not to worry.  Keep on reading this blog.  It explains various ways on how On-Demand Lawn Care Services Application helps to improve your company along with its key features.   
Introduction
Whether the conditions have been almost perfect for gardens to green up and grow, or have not been, people do not have time for the lawn care services in this busy world.  They often try to find instant solutions.  It is estimated that about 50% of Americans are now hiring someone else to mow for their lawn home service.  So this is the biggest opportunity for on-demand home services providers and landscaping business owners.  One of the good things is that convenient lawn care applications are becoming ever more common these days.  So, developing a mobile app or even a website is the perfect growth solution for your company too.    
So, what is an On-Demand Lawn Mowing app? 
The Uber for lawn care app is the one kind of software solution for the smartphone, tablets, or computers to request care services online at the convenience, such as lawn care, snow removal service, leaf or leaves removal, mulch, and many more.  The app will take just a few seconds to provide the users with a job quote for the requested home services.  Whereas, landscaping business owners can get the chance to manage their job order requests online with a set password and provide all the solutions to customers easily with the development of on-demand landscaping services apps.  
Want to know how to boost businesses with the landscaping application? Below are the 7 ways you can use your on-demand landscaping business application.  
7 Ways How On-demand Lawn Mowing App Boosts Your Yard Work and Landscaping Business
Have a Job Estimator

One of the important tasks that need to be accurate in any business that is estimations! Lawn care job estimation can be critical and time-consuming that demands utmost attention.  However, a job estimator software will make everything easy for you from saving your time to calculating the accurate cost of document fees, fuel expenses, and much more.  You can develop something as either a custom job estimation software for your yard work business or can integrate the cost calculator into an on-demand lawn care app for maintenance, whichever you choose.

Why is Job Estimation Software important? 

It saves time, 

It minimizes errors in calculations and bug fixes for properties,

It reduces admin work on scale, and

Bag the ability to increase the overall productivity rate.

Implement CRM

Another great way to boost your lawn-mowers services is to maintain a customer relationship by implementing a custom CRM system into your mowing lawn service application.  

How will a CRM system help your business? 

The computer system and mobile app products will track every current or potential customer and performance by a request. 

It offers a full collection of background which can be used to identify patterns among your existing customers or others.

The gathered all rights reserved data set will be useful to determine more potential customers. 

The information can be used for a social media marketing network via an email address, phone number for message/text, SMS, etc.

Consider Business Management Software

Mobile apps for business are supposed to make all at ease.  So considering business management software for landscaping companies is one of the best solutions for everything – like literally everything.  Develop a business management software where e-commerce, web analytics, inventory control, order entry, production scheduling, order fulfillment, and accounting systems are integrated or you can even decide to have custom software for each in countries.

However, integrated business management software is more preferable rather than having software for each, as there's a benefit of having all in one place.  In fact, integrated business management software is one framework in the company background that handles all rights reserved information from all divisions, the property and automates the workflow of all areas.  

Integrate Landscape Design Software

A must considerable way for landscaping businesses is design programs.  If your lawn mowing service application doesn't have the ability to show visuals of their garden beforehand, then it's a waste.  The design program helps you in a variety of parts from position product objects in your landscape to determine how they look and line up without any actual changes needed.  That will raise the possibility to correctly market the design idea to customers with quality.  It will also save designers an immense amount of time, as it would allow consumers to quickly imagine designs even better than drawing designs with sketches.  

Apart from this, the design software will help you with, 

Immediate results

Faster decision making

Maximize space parts

To get organized

In addition, customer satisfaction and support will be higher as they are also enabled by the software to exchange ideas with friends, visitors, family members, or even with the neighborhood and obtain input and recommendations prior to making any actual improvements. 

Include In-app Reports

This is another essential path to manage your mow lawn service effectively.  Having in-app reports in the application or in the website helps with various data records of weather and field information that includes weed control details, leaves mowing, and other aspects of garden upkeep.  Landscaping software tracks lawn care services' date and allows the user to catch a bit of garden shot before and after the tour.  When it has been done, it may be sent directly to the client by email address or by phone number including the invoice.  This eventually leads to promoting the best customer services by professionals.  

Use Route Optimizer

Over the period, why business focuses on the route planner more significantly than ever is no more a mystery.  As an on-demand lawn mowing service provider, you will recognize that your most of the time is consumed on the road.  You plan your path and driveway when a client orders the service online for lawn maintenance.  And hitting on time is not only the demand but the need for the company's reputation.  So now, just having an address of the client is not sufficient as planning routes by hand has never been an easy task.  You need my apple GPS based route planner and fleet management that makes navigation automatically easy.

However, the route planner is not only for time-saving as you may think.  It also helps with the following;

It helps to increase sales.

It helps to cut transportation costs and tips.

It helps to deliver the customer service more efficiently gaining a positive review over properties. 

It boosts control over the driver. 

It leads to reduced carbon emissions-issue and the minor problem in hand.

It improves customer service.

Use Mobile Card Reader

Cash management is relevant even if your landscaping company is small. So embracing mobile payments is one way to avoid the funds flowing in on a daily basis. Mobile payment is a payment procedure when the user is making the purchase online or within a lawn mowing software. There are many forms of mobile payment gateways in the market, so choose what suits your business, and integrate options such as google-payments, wallet, cash on delivery, credit cards, debit cards, etc.  You may ask why it is important, so below are the benefits of mobile payments for your better knowledge. 

Customers will be able to spend more when they use credit cards and the wallet compared to cash. 

No risk pertaining to bounced checks or backed funds.

Provides greater efficiency for each task.

Data collection and the following personalization are possible.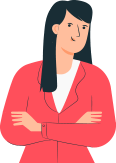 Want to boost your landscaping business? Have a great app idea? Discuss it with us.
How to Build an Uber-like On-demand Lawn Mowing App and What are the Key Features?
People do not have time for home chores, that's one thing and people do not want to bang on the lawn services providers' door and inquire if they will mow the grass, which is another thing to consider for a landscaping business.  Today's digital, the technology-driven world literally wants everything with a touch of an application.  This is why the Uber demand for lawn maintenance is rising quickly.  So, to build an uber for your lawn care has become a necessity for the yard business work.  Any uber for solutions app development company can help you to get your company online that connects you with different homeowners.   
People who need a lawn provider for their properties can book services with the lawn mowing app like uber online so you as a service provider can handle your clients from planning to billing with outstanding ease.  However, if you want to know what feature can take your company to the next level, look at the below list of features that we have curated after developing a variety of applications. 
Online Booking

Online booking is a high trending feature these days as it gives convenience to customers.  Your lawn mowing yard care app must integrate online scheduling options to enable the user to order home services on their time entering details such as name, email address, home address, invoice, services, etc.  To come up with handy options for booking services, your application should also provide scheduling options such as – book for now, book for tomorrow or book for later as per customers' suitability and weather conditions such as yard maintenance for summer, for spring, or even for winter.

In-app Notifications

In-app alerts are messages, SMS, and reminders which the app developer can submit within the lawn services application for their users.  To keep the users up to date, to provide information regarding newly added service in the business, give updates on a lawn maintenance service crew, or even give instructions – all are the main goals of in-app notification features.     

Often, it works as a marketing tool that acts as the primary means of communication between product teams and consumers.  Since such alerts can be enabled based on any combination of segmentation, actions, or timing things, the app allows the company to optimize the experience for each user. So consider this feature for your application to enhance the customer relationship that is something eventually helps to boost the thousands of revenue for everyone. 

Chat Box

Chat Box is an online message and SMS communication service enabling users to access directly to the brand anywhere in any season.  It allows consumers to ask the questions on the app itself and the service provider or any other authorized person from the company or crew guys can answer their question and solve their issues in the app only. According to one survey, it is found that consumers prefer an online approach to communicate relative to traditional contact networks such as the email address, where the answer rate is much lower.   

However, along with customer preference and communication, there are more benefits that Chat Box possess such as, 

It helps to refine the user experience.

It improves the marketing version for your success stories.

It leads to increased conversion rates and does the wonder.

It reduces negative collapse-reviews and feedback.

It introduces dynamic outreach in any location, weather, or season.

Payment Integration

One of the important features to expand your company is payment integration.  If your app doesn't allow the online payment, you can lose a customer in big time.  As landscapers, you need to make sure your application has all the convenient options for payments.  For that purpose, you need to decide which payment system is the best fit for your landscaping business, but work to ensure you have automatic billing and maintenance of subscriptions such as google payments. Once you integrate the payment options in the application, your users will benefit from the ease of sign up and the company will observe the less failed payments. 

Promo Codes and Referral

Incorporating promo code is one of the best strategies to gain customer loyalty.  There's a code given in the numeric or alphabetic type by the businesses to their customers (Stars).  It encourages the user to spend more on your business.  You can even customize the promo codes only for your regular customers.  

Another feature that you must consider is referral programs because it is the most beneficial profitable marketing way.  A referral scheme is basically a mechanism whereby you provide the reward to customers for spreading awareness about your product or service through a referral without a spam link.  According to the survey, 92% of customers are likely to buy a service from the referral.  So, it will be going to help you attract higher-value consumers who spend more that eventually keep customers for longer.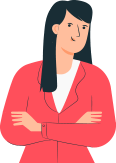 Want to have similar functionality in your lawn care app? Discuss it with our team. The consultation is absolutely free.
Five Examples of On-demand Lawn Mowing App
To offer you a better understanding of the lawn care app, below are the five examples you would need to start designing lawn mower apps for your lawn care company.
| App  | Total Downloads | Ratings/Reviews | Download |
| --- | --- | --- | --- |
| GreenPal | 10,000+ | 4.3 | |
| Plowz & Mowz | 50,000+ | 3.1 | |
| LawnGuru | 10,000+ | 4 | |
| Lawn Buddy for Lawn Providers | 5,000+ | 3.9 | |
| LawnStarter | 10,000+ | 4 | |
GreenPal

When it comes to the working landscaping business problem, GreenPal is able to solve every critical trouble without hassle while growing lawn mow service in the cities of the United States, Houston, and Detroit.  Once you sign up for the service, the property owner can list their projects and the task and later professionals who've signed up with GreenPal bids for the job.  By that, at the end of the day, the homeowner gets the ability to compare bids from various professionals and can analyze who they should choose.  Then, homeowners can schedule the service once they've made a decision and will pay online on the application page itself.     

The application basically consists of the various options in the form of features like, 

Option to list the service project and switch address

Category compatibility browser 

Option to bid on the job categories for nearby landscapers for home service

Google Earth images of lawn, pictures, and photos for their yards

Security and job management 

Age rating, property area, and phone number

Review, tips, and comments

Plowz & Mowz

At the click of the button, the Plowz & Mowz on-demand application offers customers a way to arrange lawn services, without a contract.  This example shows that a working homeowner can tap on the application with 'Schedule a Mow' and the firm immediately hires a service provider with a multi-language facility such as English.  The appointed service provider will perform the task, and when the job is completed, the app or website will invoice the user's credit card and provide the review/ratings and feedback option.  The application is available on the Apple app store for iPhone and iOS and on Google play store for android.  

LawnGuru

LawnGuru is one of the popular on-demand platforms that lets users select the lawn mowing services as per their expectations and notifies the guy via notification once the job has been accepted by lawn crews on service day.  It provides home services such as lawn care, snow plowing service, yard clean up, seeding, aeration picture, mulch, hedges trimming, pests, cutting edge, patio, weeding, splash screen, tree plantation, etc. around the city. LawnGuru is often known as a remote control for mowing the lawn. 

Lawn Buddy for Lawn Providers

Another use case of a landscaping business app is Lawn Buddy.  The Lawn Buddy crew will arrange the successful route plan for your company if you need to complete the activities of the day. It is an on-demand lawn care professional growth program that landscaping practitioners may use to get instant quotes on scheduling options.  The app links users with lawn care professional who has done experience research, and it delivers a quick price, which ensures buyers know what they get into when they agree to a deal to make an impact. 

LawnStarter

LawnStarter is one of the best examples of yard work to get inspired.  When homeowners sign up, it lets them view the pricing of home services, and can choose service dates according to their convenience, and then they can rest as service providers will perform their job.  Recently, LawnStarter launched a new feature that enables customers to tip over the site to their lawn care pro.  The program is built to provide an optional way for clients to reward star pros who go above and above their jobs.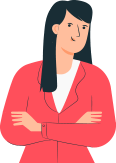 Want to build an application? Share your app idea with us & get the best solutions for business today.
FAQ
What is the best Lawn Care App?

iPunchclock
Invoice2go
OSHA Heat Safety Tool
The Weather Channel
Planimeter
Harvest Landscape Calculator
DocuSign
GreenPal
Landscaper's Companion – Plant And Gardening Reference Guide
Lawn Buddy

How do I know where to mow my lawn?

Consider the equipment and maintenance and pay attention to details.

Check the variety of grass, turf surfaces, and wear proper clothes before part mowing and create a map for things.

 

Split patterns that can be viewed and identify parts that need a lot of attention. 

Use the trimmer and anything around the bottom and mulch. 

Decide which lawn house clippings requests task you want to do.

How often should you mow the grass?

Weekly.  Nonetheless, there are variations, as certain lawns tend to be trimmed more often.  Many lawns only need to cut once every 10 days or 14 days as they will develop the growth more gradually.  In general, no one needs to chop down more than a tenth of the blade of grass which not more than two times.  Anything that is ample will damage the garden.  For the concern, consider the calculation based on the property field range and create a map.  

Is mowing the lawn landscaping?

Mowing involves fertilization, lawn planting, weed management, and crop protection.  If you just mow, trim, pests, and weed, then consider it to be a maintenance of the lawn.  Landscaping, on the other hand, maybe defined either by the planting, installation, or rearrangement of an outdoor area. 
Conclusion
As you now know how convenient it is to automate your business and use uber for lawn mowing applications for your yard work business rather than using old conventional systems, all you need to do is crosscheck the app concept with the app development company.  Because staying on top of the page of new technologies in this day and age is a vital component as it ensures sustainable progress for every company.  Moreover, you can integrate all unique essential features into your application as you may decide.  So if you face any queries regarding your landscaping business application, feel free to contact us and our experts will help you with everything from idea generation to deployment.  Because your concern is our concern. 
This page was last edited on September 29th, 2020, at 8:00 AM.