Why Having a Mobile App for Business Plays an Important Role?
A mobile app for personal use or a mobile app for business is specifically to run on mobile devices such as a phone, tablet, and watch designed by a mobile app development company via an app builder.  The new generation's demand and excellent adaptability have become a dominant form of digital communication over the decade.  However, the customers are on the leap already and as once Steve Jobs said: 
"Get closer than ever to your customers.  So close that you tell them what they need well before they realize it themselves."
So what else could you offer to your customers other than the closeness and excess information availability of your business- which a mobile application is capable of providing all? 
In this blog, we have discussed how mobile apps are the present and the future of the world, and how it can be beneficial to your business.
Introduction
Let's be frank.   Whether your business is small or large, you aim to grow your audience, brand awareness, sales, and revenue generation over the period.  In addition, living in an era where smartphones are an essential part of our daily life, having an offline business, or even having a website is just not enough. 
Tell me when did your website informs you of the customer's name?  Was your customer in a position to take a picture of your product on a website?  Or could it give you the impression that your customer had looked at your product?
See, there's a reason why we name our mobile devices a smartphone as it is incredibly capable of providing all in one place in the form of mobile applications.  From increasing brand awareness for your base audience to host the product. From the investment road in the industries,  to get effective reviews on your product. 
Not to forget, it has become easier only due to the high accessibility of mobile apps be it android phone apps or iOS apps.  And we realize people use phone apps more now than ever before. Not lakhs, millions, but in billion numbers.  Don't you believe me? Just look at these incredible numbers once!
Statistics of the Mobile App World
Smartphone users:
There are more than 3 billion smartphone users worldwide and several hundred million are expected to grow further in the coming years.
Source: Statista
The countries with the highest number of smartphone users are China, India, and the United States. However, with each country, it is easily exceeding the 100 million user mark every year.  The smartphone market is at a high growth potential as it continued to increase over the last few years.
Just think, where else would you, as a business owner, find such a large audience that could potentially be converted into your customer?
Apps availability:
There are 2.8 million apps available on the google play store worldwide and 2.2 million apps on the Apple app store for download including free apps and paid apps.
Source: Statista
As the chart suggests, on Google Play store 96.4 percent of applications are free, and just 3.6 percent of applications are charged.  Likewise, 91.9 percent of Apple's iOS applications are free opposed to 8.1 percent paid apps. 
Apps that are dominating the market include social media apps and gaming apps covering largely – Facebook, Instagram, Whatsapp, twitter, skype.
Apart from that, there are advertisement apps, communication apps, Job listings apps – LinkedIn, health apps, payment apps – PayPal, file sharing apps – google drive and dropbox, travel apps, restaurant apps, expense manager apps for tracking expenses, author apps, language apps, demographic apps, developers apps, QuickBooks apps, video apps, contacts, emails, etc.
As it is also proven that 90 percent of mobile time is spent on mobile apps, the app usage and smartphone penetration are ramping up without slowing down at any phase. 
The survey also concluded that 21 percent of millennials open an app 50+ times per day, and 49 percent of people open an app 11+ times per day.  So the user engagement for your small businesses is more likely to be high if you recognize how to target your audience.
Apps revenue:
The mobile apps for businesses, or for entertainment purposes – including android phone apps and iOS apps are all set to raise the revenue of $189 billion by 2020.
Breaking apart, the leading iPhone apps in the Apple app stores worldwide generated a revenue of $24.88 million, approximately, out of which, gamings apps led the chart.
Source: Statista
Talking about, the android app, alone gaming app coin master and candy crush saga generated the revenue of $91.28 million and $44.43 million, respectively, which is 87% of gross app revenue in the google play store. 
Source: Statista
App downloads:
The increasing numbers in the total number of app downloads is 11 billion approx in 2019 whereas it was 192.45 billion app downloads by 2018.  This is inclusions of android apps and iOS apps 
It also indicates the usage of interactive networking applications and smartphones would increase more by a large margin over the coming years. 
Source: Statista
The more encouraging news is that you can compete with this multi-billion dollar industry and claim your share by developing an app for your small businesses. 
However, while building an app, figuring out the monetization strategy would be your main concern, but keep in mind that 98 percent of the app revenue comes from free apps be it apps for businessmen or apps for individuals.
So before you find out more about mobile apps, including business apps, you need to understand if your small businesses needs a mobile app and why.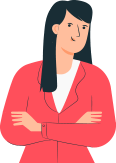 Want to automate your business with an app? Do you have a suitable app idea in mind?
Why Does Your Business Need a Mobile App?
There are various factors that are responsible for your small businesses or large businesses to build an app for the essential customer service as well as customer satisfaction that are as follows;
Develops the Availability
With a huge market and large data of products, your competition is extreme.  In that case, your business presence and unique availability are a must to stand out effectively in the market.  So in the context of navigating, building a mobile app develops the availability of your online business.
This also helps your small businesses to expand because it offers the client a medium for comprehensive awareness of the company by the efficient availability on various social media accounts.
Brand Acknowledgement
All your business needs better brand awareness to improve user traffic and engagement.  And a person invests generally two to three hours of his time per day on his phone according to the research, be it Android phone or iOS phone.  
Thus, advertising on the mobile app also will drive more traffic to your brand name, logo, and pictures and there are decent chances of the audience to convert into your potential customer as per their need.
Gain Customer Loyalty
In comparison to social media marketing, email marketing, and roadside banners, in-app purchase is more effective when it comes to gain your customers' trust.  Because it provides a direct connection and communication with potential customers.  It helps to evolve customer loyalty for the long term. 
By creating exclusive deals and offering varieties of rewards to your customers via mobile applications, you can win their loyalty for years or even for a lifetime. 
Organ for Marketing
Gone are those days where you used to distribute a bunch of pamphlets, brochures, and many other advertising hoardings and wait for days and months to reach out to the audience.  More than the time, it takes your money and blood to target the right audience if your business is still small. 
However, a well developed mobile app works as an organ for your business if you as a business owner utilize and strategize the best services to offer your customer.  Whether it is advertising the product or service, providing various offers, discount, booking, newsfeeds, or delivering the service.  All in one place – in your pocket.
Enhance the Ease of Access
Getting everything customized and in one location allows things easy for the consumer to navigate and access. Which is, basically, not possible without a mobile application.  Without the time and energy and long processes, a mobile website can't access everything.
Your business, however, can often offer better visibility at a time on various mobile devices.  For starters, send your consumer push alerts to enable your customer to visit your app at the right time.  
Greater Revenues
As they say, "Success and profitability are the outcomes of focusing on customers and employees, not objectives."  and it couldn't be more true when it's already proven by mobile devices.
Your mobile device app can help to focus on the customers' needs and preferences as you can collect the data and various information related to your business.  The mobile app can increase customer satisfaction, and that further helps to increase the sale.  Hence, the higher the sale, the greater the revenue.
Excellent Customer Service
Online customer care has been the latest norm of helping consumers and addressing their issues for several years now.  And it provides greater value.  
A mobile app for your business can also help to decrease employee turnover as well as creates an excellent endorsement through customer service.  
How?  Your customer is more likely to provide reviews and recommendations to their friends, family, and colleagues due to excellent customer service experience. 
Benefits of Mobile App Over a Mobile Website
Compared with mobile apps, even the largest website can struggle to offer the best service.  The smartphones are much more than the website and desktop platforms, not in one or two places but in too many regions. For instance,
Better Personalization
Personalization is nothing but providing consumers with tailor-made contact focused on their preferences, place, and experience in usage.
When relating to mobile apps, providing consumers with customized interfaces isn't easy on mobile websites.
A mobile app can allow your users to enter the preferences, and the app's analytics can customize content according to behavior.  In addition, apps can track and observe the engagement and can offer personalized recommendations on a timely basis. 
Easy to send notification
There are two kinds of notifications.  Push notifications and in-app notifications.  
Both are instant ways to connect with your users at the right time and may have a more organized impact on your client's relationship with your business.  
Push alerts are such updates they receive irrespective of what action your user performs on their mobile devices or even if their phone is locked.
In-app notifications your user receives when an app is open. 
The notification feature, however, is so attractive that it is one of the key reasons why your business needs a mobile app.  When it is employed effectively, it also works as a marketing tactic.
Ability to enable offline
This is the greatest advantage of a mobile application.  Your user doesn't need the internet connection to access the application or at least can access the basic content and features unlike mobile websites (although, there are exceptions as many apps can be accessed through the internet only).
Better designing
There are a number of efficiency drawbacks even for simple functions, no matter how much you invest on a mobile website.  It has to rely largely on browsers to operate even on an equal basis with their sites. 
Whereas a mobile app is designed with a lot of technologically advanced features like 'tap', 'swipe', 'hold', 'drag', 'like', 'comment', 'scan', 'scroll', 'move', 'shake',  'click-to-call', 'SMS', and many more.
Excess availability of users on apps
As we discussed, 90% of the mobile time spent on apps in comparison to websites, this is the biggest benefit for your business. 
Also, the average amount of time spent on apps is increasing as the day goes by.  So the salesforce through the excess involvement of users can also be increased with a timely approach and strategy of the business. 
Interactivity
Just think of a game app and social network apps.  It needs a high degree of interaction and participation which fits well in mobile applications as opposed to mobile websites because there is a ton of overlap.  
The mobile application provides better interactions as it has advanced features and takes less navigating time.  With the advanced technology, it made it possible for a mobile app to further customize and function better than mobile websites.
Unique Customer Experience
A mobile application helps to break the monotony for the business as the website is already a well-thought strategy for every businessman to reach out to the customers worldwide.  It gives a new experience to users and creates a unique impact on your brand value.  Moreover, the company can carry out different experiments in a timely manner in the mobile app in terms of designs, offers, product sales, and much more as opposed to mobile websites.
Strong conversion
How many times have you scrolled down something on your feed, and ignored it?  
Many times!  
Because conversion takes a lot of time and effort.  Frequent reminders and effective strategies only can convince your user to be your customer.  
A website, however, is less likely to convince your viewers to take action for the first time.  But a mobile app can remind your users frequently via notifications and attractive deals.  
Thus, the more times you target your user, the conversion rate becomes stronger and more effective.
Time saving 
The framework of mobile is also five times faster than mobile websites because,
Apps are more personalized and specific.

Apps further can save your data locally and no need to enter the details again and again.

Apps also can help you to remember your preferences, unlike websites.
Hence, a mobile application can save time and effort.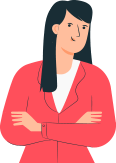 Want to ease out on your in-house operations, communications, and reduce costs? Build an app and get a seamless organizational process.
Now, when you are aware of the benefits of mobile apps, here is the list of best mobile apps for your business. Take an instant look at it!
5 Best Mobile Apps for Small Business
Name of App
Number of downloads
Review
Available platform
Download Link
Time Tracker & Hours Tracker
Positive
3.7
App Store
Use: Time Tracker & Hours Tracker is a hassle-free offline way of taking daily attendance of employees while they are at remote locations. Maintain the attendance record of students, office employees or event site employees.
Snag
Positive
3.4
App Store
Use: Snag is an Easy Site Audit that helps you create, organize, and share customized site audit reports, from anywhere and at any time. Record the issue(s), capture a photo(s) to prepare a meticulous site audit report.
Expense TRACK by Flextrack
Positive
3.0
App Store
Use: ExpenseTrack makes capturing receipts, tracking time, mileage, business travel, and creating expense reports quick and easy.
Asana
one Million+
4.6
Google Play Store & App store
Use: Asana helps to quickly capture tasks, to-dos, reminders, and ideas. Add tasks to projects to break down your work in a list or board layout.
Slack
ten million+
4.2
Google Play Store
Use:

Slack brings team communication and collaboration into one place so you can get more work done, whether you belong to a large enterprise or a small business.
FAQ
1. How do I create a mobile app for my business?
Creating an app nowadays is easy. It can be created with or without coding for your business or even for an individual. You can create an app within minutes without coding in three simple steps.
Type a business name and pick a category for your business app that uses creative design.
Add features such as in-app purchases and loyalty cards.
Publish your app.
However, making apps with codes has more impact on your potential customers as it offers more personalization and features. It also adds value and credits to your small business.
2. How is mobile app development important?
The development of mobile applications is a method of programming development for mobile phones. The main concern for the development of mobile apps is less traced back to audiences, portability, and user-friendliness. It is extremely important as the usability of mobile applications is easy. Mobile apps are flexible to forward information and knowledge regarding the business to their customers using alternative notification and can connect with the audience directly. The payment portals are also secure and flexible along with brand visibility.
3. Why do companies want you to use their app?
As we all know, mobile is personalized and more efficient, it opens up all kinds of possibilities for business. The mobile application can help the business and its team members to connect you through the contact information along with maintaining security.
More than that,
It increases engagement as the app provides the icon on the home screen.
24/7 support is easily made possible on mobile apps rather than websites.
A mobile can create a lot of unique ways for promotion such as frequent notifications including push notifications.
Monetization is simpler.
4. Why are mobile apps important for business?
A well developed mobile application can help to resolve the customer queries, offers the various discount opportunities, and makes you aware of it. It creates a platform to directly interact with your potential customers and helps to grow the business, taking over the competitors.
There's more to it though,
Social media integration
In-app payment

Simplicity

Quick loading time
User feedback
5. Do I need a mobile app for my business?
Yes. If you want to sustain in the market and create a long term impact on your customer, your business must have a mobile app. It gives detailed information about your business to the audience and attracts them to convert into your customer. Not only this, but it also helps your business thrive and encourages the consumer to better interact with the business. And finally, it increases the brand value and adds success to your business.
6. What are the businesses that need apps?
Generally, a mobile application is always a great idea. But to be precise, if your business falls under the industry categories of gaming, real estate, education, restaurants, healthcare, fashion, retail, finance, IT industry and construction, then you must develop an app for your business. Not only does it cater to the clients but it also offers extremely competitive resources for company owners.
mail
Conclusion
A mobile application for the business is not only a glorious present but a future as well.  Whether you own a startup, enterprise, an established business, or you are a frequent market player, a mobile app can get your profit graph higher.  
So are you yet to build an app for your business?  
If you hummed 'yes', contact an award-winning app development company right now and get the best app designs, layouts, and features as suitable for your business as it's time to grow. 
This page was last edited on June 30th, 2020, at 12:44 PM.