How to Make an On-Demand Dog Walking App That Will Expand Your Pet Care Service Business
Just as you feel like a human being walking around every now and then, dogs feel it too! But in this fast and furious life, everybody is too busy to take their dog for a walk, regardless of how much they love their tiny fluffy baby. That's why the concept of a dog walking app is getting increasingly popular. 
The biggest reason is yet to know, which is around 67% of US households own a pet – which is more than 8 million families! And most of them treat their pet as a crucial family member of their life. Yes. Man is still kind.
But just so you know, taking care of them from training to grooming to boarding are all important as well as time-consuming tasks. In the past, people used to search dog walkers beforehand to avoid these hectic tasks, since all businesses operated offline, but no longer. People are now ready to find dog walkers with just a few taps on the screen with your brilliant idea of dog walking applications. Are you also ready to create an app? Keep on reading to know more.  
Introduction
On-demand uber-like dog walking app makes it easy for busy dog parents to easily get walkers whenever they wish. 
But how? 
As an entrepreneur, you may wonder how this dog walking business actually works, so all dog walking or mobile applications function as a two-sided marketplace on demand. First, dog parents apply for a dog walker, and a dog walker on the other side receives the request in real-time, then confirms the reservation, and lastly, parents pay. That's how easy it is. All thanks to technology! 
Does it mean creating such a super easy solution takes a lot of effort and investment? Not exactly! All you need to do is follow the steps below.
How to Make an On-Demand Uber-Like Dog Walking App?
Define Your Niche

The petcare service business is vaster than you think. So, if you want to guarantee the sustainability of your company, you need to define a niche before you gear yourself into a dog care application. Meaning, you have to select the dog walking services you want to provide to your customers. Defining niches will give everyone a clear thought of what you are heading up.  

What are those niches?

Dog Baby House Sitting and Walking:

Chosen sitters can sit and walk with puppies, play with them, feed them food and water, and provide more personal attention and treatment from confirmed verified pet sitters.

Dog Training: With trained handlers, create an on-demand service to train dogs and take care according to the requirements of the pet owner.
OverNight Care:

When a pet owner is away or on vacation or on a trip to another town, pet walkers will take care of pets overnight.

Dog Grooming:

You can also opt for on-demand service categories to

groom the dog at house

, again as per the user requirements. The great news is the demand for grooming dogs is increasing as the day passes. 

So folks, what did you intend to make of all these resources offered to your customers? Do let us know.

Analyze the Market

Once you decide your niches, it's time to analyze whether your selected services are in demand or match the market expectations or not. As much as it feels unnecessary, it is extremely important. It will help you in order to ensure your app ideas and services you intend to provide in the market.

Apart from the market expectations, many times you need to analyze what your competitors are doing and offering to customers. This will lead you to make better decisions for your startups or companies in the long run. 

How can you analyze competitors? 

Search for businesses with common market ideas, mission, success story, pricing, or powerful company concepts

Check out their online forums, sites, blogs, newsletter, coverage, social media accounts, and popularity

To categorize them into

three levels of competitors such as primary, secondary, and territory, use online tools like Alexa, Ahrefs, Hoovers, Keyword Spy, and ReferenceUSA to gain insights and detailed view

Outlining all these references, at times, will give you a more clear and precise idea and category compatibility that you can 100% rely on.   

List out Features

When you have an idea in mind, it's time to take it on the paper and list out what your application needs to be competitive in the marketplace. From the owner to the service provider to a pet sitter, look from all searching angles! Then, build the appropriate list of features that can conveniently carry the user at ease to the fullest. 

You can bifurcate this list into two – one for the user and another for admin. 

By this, you ensure that every user and every admin in the company has easy access to your application account at any time, anywhere.  

Plan and Design App

OK, it's time for action. A well-thought plan only fits well when it is well designed and developed. This step refers to three main activities which are as follow:

Sketch

– Prioritize the application features with rough sketches that we have listed out in the early step. 

Wireframes

– Create wireframes of the application such as text, buttons, boxes, lists, and event descriptions. 

Prototyping

– Once the wireframes and sketches are ready, the design community will come into the picture and will design the application prototype and

UI/UX

accordingly.   

Once the application is designed, coders and developers will be in action and will develop the app, and then it is ready for the launch. Congrats!

Get Feedback

You may think, this is the last step but the real work begins now. Sorry to burst your bubbles. Creating apps is one thing and getting user acceptance is another. When you bring apps into the market, you need to gather a lot of reviews, the comment and everything from consumers, family, neighborhood, and friends to confirm the vision for the product and realize how well the user interface is shaping.  

In addition, these are the right fit opportunities to improve and grow in the market as customers can ask for more features to site, can report drawbacks, and bugs (fleas) that help the designing team to debug and analyze the issue further.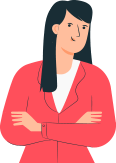 Have a great app idea for a dog walking business?
Moving forward, if you are considering this idea of walk dogs apps and want to stay at low-cost investment and risk at the same time, you must integrate the below-mentioned MVP features into your apps that can help your pet care service business to expand easily without pouring out your entire wealth. 
Crucial MVP Features to Integrate into Dog Walking App
Registration

While certain functionalities of dog walking applications can be used without registration, people who wish to use an application on a daily basis should be expected to register. Registration opens up a whole host of possibilities such as,

Usability to all features,

Custom quest and impression,

Exclusive deals and exercise, etc.  

 

For example, on the wag and rover apps, it measures the awareness of walkers on how to act with dogs in detail, and the outcome is documented in the walker profile only if you have registered yourself. 

Set Up a Profile

This feature can be classified into two aspects of nature – one for dog owners and another for dog walkers! 

Dog owners have to set up a profile for various purposes such as, 

To fill in an online database in details about their dogs, such as the name of each pet, dietary habits, meals, pet health questions, proceeds for portion problems, and daily walking hours 

To add photos, images, and videos of their animals  

While dog walkers need to use this feature for purposes like, 

To fill out general information about themselves like name, address location, background area, age rating, email address, etc.

To describe something about their work experience and place

To attach references from previous employers

Walk Scheduling

For a dog walking program, every time arranging dog walks is very obvious. So this feature of scheduling on-demand walks includes,

Book a walk for now

Book a walk for later

Book a daily walk 

Cancel a walk

In case of any unexpected circumstances, if someone needs to cancel a walk, you can also integrate refund fees and charges options so that your users' reliability increases on your services more often than before. 

Chat Box

Built-in chat is the capability tool that helps to allow quick and efficient contact between a dog owner and a carer. You can integrate built-in-chat by Rasa Chatbot development easily on the device. It is also a discreet mode of contact as there is no disclosure of any sensitive details like a phone number and email address.  

With messages, the dog walker and the boxer or mutt pet owner can discuss all the details, issues, special service demand, or anything else pertaining to pet care services. It will also enable customer service to reach out to potential customers and get the notice review right away for the stranger. Customer service or messenger will easily help to maintain existing clients. It paces the operation and draws more revenue to the company.

GPS

GPS tracking is one of the features you can't miss. It is the opportunity for dog owners and walkers to quickly and reliably identify one another and helps to avoid scammers. Thanks to this feature that helps individuals and pet parents to track a dog's online walking path. This way dog owners can rest assured about the safety concerns of their little puppy when they are with strangers. Also, GPS tracking owners can enjoy their best friend that is a dog's walk with a stranger from far that gives them peace of mind and a good lifestyle.   

Push Notifications

This MVP feature can get your business to the next level as it is one of the means for marketing. The feature can be used by administrators to announce all the current related information, and knowledge such as, 

Sales, 

New programs, 

Discount coupons, 

Payment due, etc.

Not only that but push alerts also helps to remind smartphone users about upcoming walks and provide them with an update on other significant activities.  

In-app Payments

This is another MVP feature that helps to launch your final product in the market with 100% validation. In-app payments can be a make or break deal for your dog owners and customers if not integrated according to customers' convenience. So make sure your users can conveniently pay off walkers through the payment feature. This makes sure the accountability of consumers that they don't have to send in cash or go through complex transactions back, instead, they can pay through google payments, direct deposit in the bank, debit cards, or credit cards – whatever they choose. 

However, while we are talking about payments, how can we forget about the monetization part? This is the main mission of creating an application after all! Isn't it? So, you must know the fact that apart from the services you get paid, your pet care service business apps for iPhone and android can earn in millions if it is monetized effectively. Interested to know about it? Scroll down.
How Can You Monetize an On-Demand Dog Walking App?
Many of the marketplaces for dog walkers follow the utility aggregator network business model. Therefore you can choose any or all of the following best suitable ways for your business.
Build a common platform

– Where many other pet service providers are able to register to

get bookings and field

autonomously. To the least they have to do is pay the website or app a nominal fee on every booking and pet sitting they have completed.

Create an agency app

– Where you can hire and recruit pet message sitters, professionals, and walkers, provide comprehensive training, and effectively employ them as pet caregivers. Here, the walkers are not individual workers as mostly they are in the business model, but they'd be operating for the program instead. 

Charge one-time transaction fees

–

This can be applied to pet owners and pet sitters both. This way you charge money as earnings in thousands as well as help them take advantage of the platform's different functionality at a reasonable price.

Let other businesses run ads on your apps

–

If any dog people, sitter, or relevant business like journalism needs to increase their visibility and availability of readers, reviews and version, newsletters and analytics, rates and things, then you can give them exposure on your application in form of

advertising activity

, and in return,

you can ask them to pay charges and prices as per standard rates.   

Start selling pet care items

– Because as we have discussed, shelter dogs are not just pets for the owner but family members & friends, and for some, dogs mean the world, so anyone will be ready to spend on buying a couple of stuff as much as they can to shower their love on their little pups.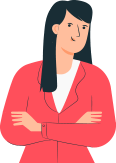 Want to build an app for a dog walking business?
Are you still confused about developing an application for a dog walking business? Need inspiration? Take a look at below mentioned 5 best apps for dog walking and know what you need to do to stay in the market situation.  
5 Best Dog Walking Apps
Rover

Rover app is nothing but an online solution to the problem of pets to take care of, with more than 100,000 pet sitters and dog walkers in the United Kingdom, the United States (u.s), and Canada. Rover app makes it easy to book a pet caregiver you can trust.   

Total downloads: 1M+

Reviews: 3.7 Stars (Google play store), 4.9 Stars (Apple app store)

Features: 

Book and pay

Send pictures, and videos

Messaging inbox

Push update

Map of your dog's walk

Pee/poo and food/water alerts and phone call

A personalized note from the dog sitter 

Pros and Cons: 

Pros
Cons

A flexible case for drop off and pick up

Great sitter communication

The ability for dog sitters to GPS track walks to both parties

Criminal background check conducted by the dog PeopleTM

FAQ

What is the best dog walking app?

Rover

Kennel

PetBacker

Barkly pets

Fetch

Which dog walking app pays the most?

It is up to the company clock criteria, work and nature of the business, and standards for job, though if we compare the two most popular apps – wag and rover, then wag (w a g) takes charge up to 15% to 20% of each transaction whilst rover cards takes 40%.   

How much do dog walking apps pay?

It varies from company to company, but once the wag founder revealed that on average, a walker with a good review and experiences on the go makes around $17.50 per dog walk in a dog park.

Is wag or rover better?

Wag item is often found understanding the needs of the pet parent whilst Rover sitter offers richer services as part of the rover guarantee. The Rover app has a lot more walkers to choose from and provides an easier-to-navigate interface. On the other hand, Wag offers more choices for styles of dog walks and also gives the user a fantastic walking experience. 

Conclusion

As long as there is humanity, care, and love towards pets, nothing can stop you from being the leading businessman in the industry for dog walking service. 

So future entrepreneurs, are you ready to make a dog walking application? 

If you are in doubt, remember one thing that lately pet-focused businesses have gained a lot of recognition from investment firms and agencies. So even though you initially set yourself to MVP (Minimum Viable Product), the scope is wide and open! All you must do is contact an app development company and build the best apps for your service company that can bring you millions. 

However, in the process, if you feel stuck, find queries and questions, have suggestions and opinions, or even need guidance, feel free to contact us. Our expert support team will be back to you with the best possible solutions. See you there! 

This page was last edited on September 29th, 2020, at 14:33 PM.