What is Restaurant Automation? How Automation is Changing the Way Your Restaurants Do Business?
Food is a necessity, so is the automation to survive in the business lately. So let's combine these two. Ah, do not automate food though! It's not yet possible for humans to eat automated food. But automate food services – that's restaurant automation!
While the restaurant automation system is not a newbie, it's also not widely spread yet. But here's the big news. The global food automation market will cross $14.3 billion by 2025. This suggests that in near future, we will see a huge rise in the restaurant industry, especially in the automated restaurant ordering system. This also brings promises of lower operational costs, a more efficient customer experience, and an overall boost in productivity. So let's discuss the complete strategy for your restaurant automation.
What is Restaurant Automation?
A restaurant that employs software and application to assist restaurant owners and managers with the automation of administrative repetitive tasks, workforce management & scheduling, inventory tracking & control, number of orders, and payroll is known as an automated restaurant system.
It focuses primarily on the boring and time-consuming aspects of operating a restaurant so that managers and employees can invest their time and attention on their customers, the most significant component of any fast-food house.
Why Should You Automate Your Restaurant Business Process?
Whenever we plan for something, we need to know why we are planning. So, take the below reasons into consideration when thinking of automation in restaurants.
Effective Management: Using a variety of software such as reservation software, you would be in a position to decide how many personnel are needed for various shifts and also coordinate the kitchen employees. When clients with reservation software book a seat, instead of wasting hours making reservations on the phone, their hosts are able to manage it effectively. This way, you can also escape the embarrassment and potential loss of sales arising from overbooking and double-booking.
Greater Savings: To prevent any wasting needless resources, labor costs need to be handled correctly. Therefore, using fully automated restaurants software with job costing functionalities will be a great alternative. It will help you prepare shifts with the knowledge and skills of how much resources & wages companies will spend. And compare the expected labor costs to the real costs as well.
Better Communications: There was a survey conducted citing 84% of millennial employees want to have an open communication policy than perks when choosing jobs. Therefore, for your food product putting a priority on engaging workers is crucial. Scheduling tools for your fast-food chains provide functions that promote and enable contact with your team from various areas & locations, improving the connection.
Employee Satisfaction: People need to feel trusted, so allowing them more power over handling their shifts is an efficient way to provide them with autonomy. The scheduling program for your restaurant staff can make it easier for your workers to switch shifts with acceptable colleagues. This in turn increases employee satisfaction at work.
Brand Image: Your foodservice industry software, if, paired with a referral scheme, (which is not an exception) will benefit you from marketing campaigns. These are the categories of advertisement that has a reputation and tend to be reviewed by peers. By decreasing the emphasis on conventional modes of ads, it can obtain new customers from existing clients and increases the overall brand image. This ultimately drive-thru a better restaurant experience.
Time-Saving: Restaurant management tools free up time that would be wasted using excel spreadsheets to quality control the inventory stock. This method also cuts back on the time wasted taking the inventory's physical count and ensures more detailed outcomes. It helps you to take care of your staff.
No Theft of Inventory Food: Using tools for inventory tracking will also assist you to recognize irregular stock depletion trends that could be a sign of fraud. To establish the reasons for your lost stock like woks, ingredients, food waste, and food safety, this could lead to further investigation.
Enhanced Customer Experiences: Customers in an interactive environment enjoy the ease and having the option of an app (or your web-site) to book a table at your restaurant is a way to have this hospitality convenience. A suitable reservation software should be capable of providing real-time right reserved information about table availability to your customers and locations. This will increase the level of your customer service.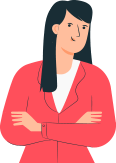 Do you also want to run a more efficient and profitable restaurant? It's time to automate your restaurant with us now.
What Daily Task and Process You Can Automate in Your Restaurant Business?
Now we know automated eatery houses help you make your businesses more effective and save a lot of money, but only when it is effectively automated. So let's understand one by one what really can be automated.
Mobile Ordering

Go from telephone to online ordering!

Invariably, as we speak about restaurant technology, mobile ordering is the current crucial part. With the introduction of online ordering, most home delivery orders are placed via a smartphone app or website. This feature allows visitors to order eating commodities like pizza from anywhere and guarantees that orders are quickly placed based on demand.

This gives customers the luxury to place requests on their preferences and choose between pickup and delivery from their account from any area. The main bonus of online ordering is something that visitors can escape the hassle of explaining the order to the waiter and decrease the chance of messing up the order. In the event that the phone line is busy, you help restaurants from losing any orders.

Reservation

Go from table assigning manually to the virtual table preview just like theatre booking!

Online table reservation tools allow clients to book preferred tables well in advance at restaurants. This platform offers a virtual restaurant preview to help clients select a table before they enter the destination. When consumers can pick their preferred table well in advance to prevent the difficulty of describing their seating requirements, this also helps to maximize consumer delight and improve life.

POS System

Go from manual inventory check while running here and there to monitor all on the inventory POS system dashboard while sitting relaxed!

You will have a good view of your revenue and supplies, for example, Dunkin Donuts has automated this process. The question source such as why the prices of the particular ingredient or ingredients are rising, but the trading is not, can quickly be drive-thru by Dunkin Donuts. You can scan orders and inventory for errors. You will also be able to monitor the source of the working hours of employees and daily restaurant operations.

Automatic Billing

Go from mixing up orders and invoices to improved billing operations!

Technology for restaurants has dramatically increased the billing process in restaurants. The POS system produces an instant bill as soon as the client is finished dining. An automated payment guarantees no delays and helps to redesign customer service. The splitting of the billing functionality is also supported by most POS implementations, which make it easier for clients to pay for their orders.

Online Payments

Go from cash rush to secure digital transactions!

Thanks to advanced food-service technology as online payments have made the lives of both customers and self-service suppliers much easier. It has also been shown that bill generation and payment through cell phones or virtual wallets like google pay, credit cards, debit card, etc. speed up the process of bill settlement. As soon as they have done eating, visitors will pay their bills straight from their cell phones. In the restaurant industry, a lot of online payment gateways have arisen which has greatly enhanced the operation.

Accounting and Reporting

Go from reckless paper piles to arranged reports in tabular forms in real-time!

When you automate restaurants with accounting processes & tasks, you are able to monitor the restaurant's financial database. All the company statistics and receipts will be displayed in tabular forms and graphs to help you develop an overview of your restaurant industry. You can also try customized POS software to leverage full accounting benefits and challenges. It lets you track all the foodservice purchases & transactions, giving you full control over your fast-casual food service. You can also access all of the information and advice right on your mobile app screen in real-time.

Checkout System

Go from long waiting check-out in the queue to self-checkouts!

Waiting in line for the checkout for the cashiers is one of the exasperating parts of eating out. In planning to pick it up, process, and return it, it still seems to take the server forever. On a good idea & change, send the client home, and give an automatic checkout system. They'll be happier to leave a positive review and even be encouraged. Plus, your tables will increase turnover sooner, allowing more diners to serve with a smile. Otherwise, it can be a huge entry barrier to your company.

Feedback Management

Go from manual fill up tiring feedback forms to digital innovative feedback forms!

Restaurants have been pursuing consumer input for years through feedback forms that had to be manually filled in and answer the questions, and a significant portion of restaurants still do so. However, clients can be discouraged by manual tasks of filling in a feedback form. So, this can be eliminated by incorporating a detailed consumer feedback form in the restaurant order app for waiters themselves based on the dinner they ordered and their customer experience.

CRM System

Go from manual analysis of customer behavior to effective digital insights of customer engagement!

We know, to improve customer satisfaction and loyalty, the development of customer relationship management (CRM) software is most common these days. Based on the ordering preferences of the clients, you can use a powerful CRM database to come up with personalized deals and discounts. To keep the customer updated, CRM tools help deliver customized text, email, or newsletter containing deals, templates, menu additions, activities, and other updates. So, automating this process for most companies has become a compulsion and how.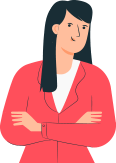 Want to automate your daily tasks and restaurant operations? Our tech team can guide you with effective mobile solutions.
How Automation is Changing the Way Restaurants Do Business?
We know, automation in place makes it more effective and when done properly, it can simultaneously reduce the service labor costs. We witnessed various benefits that can find the perfect combination of manual tasks and automation.
In recent years, so many restaurants have come to the conclusion that automating businesses can expedite the process from ordering to billing! Buzztime, for example, claims that its POS system boosts customer checks by an average of 21 percent.This proves that a more efficient dining experience can also encourage higher profit.
You also have a clear blueprint for a viable, lucrative company model as you mix improved productivity and profits with fewer expenses charged to staff and fewer errors made by those human employees.
In addition, there's a new drift in foodservice automation – kiosks!
In the fast-food industry, self-service kiosk machines (robot-based) are increasingly becoming standard and its popularity is marking the stand. In some of their markets, big franchises and chains, for a few examples, Domino, Mcdonald's, Wendy's, and Panera Bread, Spyce (based in Boston states, founded by MIT engineers, the world's first restaurant to make a robotic chef incremental approach) are exploring content drifts of self-service kiosks machines at this point.
Without any support from human workers, human touch, or human interaction, these kiosks concept allow customers to stroll up, tap the request in, get the bowls of the meal, and complete payment. So far, so soon, it is indicated that smaller restaurants would also accept robotics eventually (targeting California – Bay Area, and U.S), though it is in the early stage of acceptance at the moment.
In many cases, automating the business process not only changes the outcome of the selling but also the value, cooking process, reputation, and goodwill of the company which is equally crucial for long-term establishment.
Features to Integrate into Restaurant Management Systems
Good food-service relies on multiple processes and tasks that operate with each other in sync. Therefore, eatery management software needs to be adorned with features to help restaurateurs more effectively and more profitably. So let's understand what those state features are.
Sales Tracking

Every restaurant manages credit card purchases and cash transactions, and it is imperative to record all company sales information. Therefore, the tracking feature in the foodservice software allows you to make the best decisions and good choices while the revenue data is intact.

For example, you will make improvements to the menu, because you know which is the best and worst selling item. Most obviously, you get an analysis of the revenue details that influences the benefit more.

Inventory Control Tracking

For every organization and franchises, this is one of the effective functions. When the commodity is sold, certain food ordering software systems can deduct products from the inventory. For example, when a barbecue dinner (or pizza anyone?) is sold, the app can delete the barbecue from the inventory line.

This way, you realize the amount of commodity you have and how long it takes. As you want to understand the profit margins by understanding the consumption, inventory is important.

Order and Reservation Management

With RMS, your foodservice employee should also be able to manage the table, reservations, checks, and menu items easily. Things should also be possible for staff people and supervisors to monitor returns, voids, compensation, and display order status. Therefore, you need an order and reservation management system as equally as other features like smart ovens.

Reporting and Dashboard

As a business owner, it's not possible to evaluate in detail how the business is performing in certain locations with built-in cameras and GPS. So, the software application should be sufficiently scalable to operate automatically at each step and send alerts based on consumer-specified preset performance measures.

Not only does this saves time for the person, but also gives access to all different levels of activities. Thereafter, you can address the issues that are becoming obstacles one in the way of expanding your research and market.

Loyalty Programs

When the customer requests bowl meals or the coffee drink from eatery houses or from a franchise chain, make them feel happy and valued. Getting along with the customer is important nowadays. A clear picture of their needs, habits, trends they are attracted to help in reaching a potential customer. Here is the main reason why you need loyalty programs – millennials enjoy loyalty apps as 66.3% of people are saying they'd like to shop with a tech-savvy rewards platform.

Another fact is, 66% of companies without apps have witnessed a decrease in customer loyalty over the past year. So, offering loyalty programs without an app can be a tricky choice. Thus, make sure to provide effective functions and applications for better customer experience.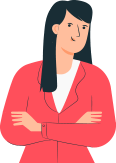 Do you have any other features and functionalities to include in your restaurant management software?
4 Ways Restaurant Automation Increase Table Turnover at a Restaurant
Going forward, we have also curated the ways you can opt to increase overall turnover. Take a look at it.
Experiment With New Technology

The days when staff and the director would go to a stationary POS machine to accept the request and finalize payment are gone with the technologically modern times in which we work. Instead of it, restaurants and the director now have the luxury of providing mobile pay stations for fast ordering and tableside tablets of stores.

Self-service servers like kiosks can run credit cards and full checks right at the table in front of their guests by using updated devices or make guests pay when they're about to go. So your restaurant business needs to look around and always experiment with new technology. Because monotony is boring!

Get Seating Software

Seating a small group at a large table will slow down the whole night if your pizza house is busy. And if you will try to assign the table manually, it will slow down more and will increase pressure. Therefore, you need to get seating software instead to tackle some challenges or everything, which helps create seating allocations on the basis of your reservations and waitlist.

By that, it eliminates manual repetitive tasks and helps save time and labor costs. Moreover, the program consists of several components for the implementation of separate works. Each of the modules would build routines and delegate workers to a single mission, meaning that so many workers do not need to operate it.

Have a Kitchen Display System

This might look unimportant, but in reality, a Kitchen Display System(KDS) would be a very detailed growth solution to many failures and slowdowns in foodservice operations. If restaurants have mobile POS deployed, the servers will take the order directly from the guests and the order specifics will be changed immediately in the KDSs and will act as a massive time saver, increase productivity and eventually lead you to improve the turnover rate of the table. This can be the next big thing for sure.

Create Table Ordering System

Table ordering management or the tablet ordering system restaurant would really streamline the waiting in lines period through POS software and help boost performance. This idea – an automated ordering system for restaurants will also assist you in analyzing the anticipated footfall at every given period and will help you schedule your workforce & workflow accordingly. This leads to the smoother serving of the higher processing speed which will also potentially contribute to a higher turnover rate.

Also, POS devices are so advanced today that they allow the commodity house to display the table in real-time, how many are filled, what their order specifics are, whether they have put an order not to. This helps restaurants to assess which table and which servers are lagging behind in the pace of self-service delivery or maybe drone delivery in a plan to be corrected.

So which technology are you opting for? Let us know.
Our Work For Food Industry Automation
Custom Software Solution for Meat Processing Industry
We, at Space-O Technology, have designed and developed a durable meat processing and packaging suit, including the admin portal, customer portal, kill room portal, and shopfloor portal. This complete suite automation in the food industry is specifically designed for the concern of a meat processing corporation based in North America to manage and streamline the workforce & the entire company operation of meat production and delivery, packaging, and storage.
Solutions We Developed
Custom software system technology – to help them to manage customers, finish receivers, set the order, run production, and generate shipping data. The Kill Room Gateway, Shop Floor Gateway, Consumer Portal, and Admin Portal are also included in the full solutions.
Result: Then & Now
Problems They Used to Face

Benefits They Enjoy Now

Had to manually register order information & data on the excel sheet 

Had to preserve and produce paper-based reports and menus

The Excel sheet used to generate uncertainty between human staff and the team & group expended full time and resources holding these sheets  

Meat processes & counter tasks were sorts of not effective

Unable to track the order, tagging, price, and lack their position on a single forum

More pressure for a dining experience and roles that touches the head

Ability to instantly execute store tasks, services and monitor the order opening story

AAbility to generate first unit information on products, purchases bowl of meals, buyers, and deliveries from the bar

No chances of failures by others and restaurant

Eliminating staff manual labor saves a lot of time 

More services concentrate and impact on high-value restaurant operations, some as consistency and on-time performance

Reduced training through games and content, and effective submission of data

Better guest experience, staffing, connections & technology

Increased kitchen efficiency and success

Complete security and recaptcha system
FAQ
How to automate your restaurant?

Adopt software solutions for different operations like accounting software, POS software, inventory tracker, sales tracker, presentation & scheduling software, and table ordering system.

What is the future of restaurant automation?

For many restaurant operators, the opportunity to complement or substitute human interaction (eg, rolling out the dough, putting pizzas in the oven, slicing tomatoes, onions, spreading sauce, or even flipping through burgers or CaliBurger), human error, issue, role, and labor with digital solutions & robots are quickly becoming a lifeline. This suggests that robotic automation and chefs (cooks) in a place like Kiosk & Ziosk are almost there now.

Will restaurant automation solve the industry's labor problem?

Yes. Nearly all software solutions eliminate the manual work of restaurant operators and increase productivity in terms of an effective dining experience source. For example, Starbucks.

What is an automated restaurant ordering system?

An automatic restaurant ordering is a software solution that enables users to request dinner such as flippy pizza immediately from a site or smartphone giving a great guest experience.

How does an automated ordering system work?

On the web site or smartphone, the customer places an order. On the device screen, accessible from an internet browser or smartphone order-taking application, you collect payment details in real-time.

How do restaurants use technology?

Most restaurants use either a POS or electronic registration systems so that consumers can access a digital menu, place the order, reserve tables, and pay online with an effective source.

What is a self-ordering system?

Self-ordering systems could be used as a commodity ordering software for self-service in the restaurant industry, in which consumers can put an order directly from the menu on the software entering location. It also includes an automated menu ordering system.

Why is restaurant automation on the menu?

The consumer expectations, decreased technology expenses, less investment, and government regulations that raise employees' minimum wage are pushing a trend towards automating the restaurant industry.

What are the benefits of restaurant automation?

Automating foodservice prevents wastage, provides self-service servers, solves queries online answering the question, effective dining experience, employee & customer satisfaction, and many other benefits.

How to improve restaurant service?

Improve customer interaction
Automate all you can
Create a way to get feedback
Streamline the wait times with technology

How technology is changing the food industry?

Technology like automated systems is increasing the shelf life and quality of food by improving manufacturing and packaging. It also decreases the expense of keeping food fresh by using robots and improves efficiency.

How to improve speed of service in a restaurant?

Accurate forecasting from time to time
Review scheduling
Give training to cashiers
Make effective use of data and reports
Conclusion
There are no ways except accepting fast food restaurant automation! That's it. If you think automation is just a new strategy that we can ignore, rethink. It is the most widely used technology to keep up with the high operating cost and growing competition tackling a common problem. And it is the future and a talk of the town. So, all the kitchen & restaurant operators out there, gear up and start automating the business process with an app development company today.
If you need any guidance, feel stuck, want suggestions, or have opinions, do contact us at any time. We will respond to you back shortly and that's our promise.
This page was last edited on December 2nd, 2020, at 6:41 AM.