Uber for Babysitters: How to Build a Babysitting App like Uber?
To go for work or to look after a little baby? The dilemma that every parent faces every now and then, is now over! Uber for Babysitters makes parenting easy and fun. If parents could get a licensed babysitter or nanny on request, much like calling a taxi from an app, wouldn't that be great?
Well, it would be greater for entrepreneurs like you as well if you buckle up and invest in babysitting software development today. Why? 79% of parents have said on a record that childcare is one of their biggest expenses, which means more and more parents are spending money on uber for babysitters these days. Does that make you too excited to create your own baby-sitting app like uber? Let's understand in detail how you can build an app for your business.
What is Uber for Babysitters?
A baby-sitting app is a mobile application that enables customers to locate nearby skilled babysitters to care for their children. Baby-sitter app solutions offer a marketplace where parents in need of the child care service meet people providing those services. In order to fit the branding needs, these app solutions can be customized, including their name, functions, and services. Every single stakeholder involved in profits the app, thereby helping everybody to score a home run.
How Does a Babysitter App Work?
First thing first. (Technically second, never mind). You need to have a good understanding of the app's functionalities before moving into building an app. So, here's how the software operates.
For Parents:
Very obvious, parents download the app
Parents register themselves with the email address or social media & create a child profile with id verification
Parents browse the profiles of numerous sitters on the website, request a child care service, and wait for a reply
After a baby-sitter successfully accepts and completes a job, parents pay them from the app
For Babysitters:
Babysitters download the app and sign up via email address or social media
Babysitters and service providers go through an id verification process for account approval
Their account is activated after verification of their documents and they are redirected to the admin dashboard
They will show themselves as 'Online' or 'Not Available' on the dashboard
They will also get alerts for new jobs, aside from their status
If sitters accept a particular job, they go to the child's home to take care of the child
Once the job is done, they will review their earnings to keep track of their previous jobs
Easy, isn't it?
Advantages of Babysitting App
Now that the simple functioning of the on-demand baby-sitter app is known, it is also important to understand why this on-demand babysitting application is a success among consumers as well as sitters and corporations.
High Transparency

If a customer books the babysitter's service and special needs to know the payment for the respective sitter services, the fees for the same are explicitly stated in the application. This makes it convenient for consumers to know what the cost of service providers will be. This shows a completely clear picture of what you're getting into and how – for both parents and babysitters.

Easy Tracking

Another effective benefit of a child care application is its tracking feature. Via real-time surveillance, parents will track the whereabouts of the babysitter whose service they have reserved. Parents can also track their children whether they had food or not from the babysitter. This presents a great way to interact with parents in need by highlighting their experience and availability in real-time.

Safety & Customer Satisfaction

Users can use any of the built-in integrations, such as VOIP (voice over internet protocol), call masking & the alarm/panic button. Due to these integrations, users can firstly protect their anonymity by not sharing their personal information with the babysitter. And secondly notifying their close friends and loved ones if faced with any emergency circumstance. This proves that babysitter apps are highly safe to use and as a result, it gives customer satisfaction.

Saves Time

Users no longer need to find out by word of mouth about the babysitters who will take care of their child since they can track everything from on-demand child care apps. The mobile app will help them locate the closest community babysitter. Hence, it saves an immense amount of time.

Earning Source & Commissions

In the absence of parents, the kid sitting on-demand app lets sitters earn a decent livelihood through the babysitter services they give to each kid. Any such service is also able to earn a decent sum of money for them. Similarly, any service provided by babysitter apps will help the child care company to receive a commission and produce tremendous profits for themselves.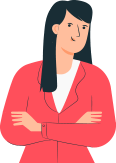 Keen to create your own babysitter app on demand? It's time to validate your idea with our industry experts now.
Key Features of Babysitting Apps
Here, we are going to screen all of the key MVP features and advanced features as well to give you an idea of how your childcare software might look.
If you are not aware of what MVP is, read our detailed blog here: What is the Minimum Viable Product? How to Plan, Build, and Improve MVP for Your Business?
MVP Features of Babysitting App
Sign-In: This is the first and foremost feature that every on-demand app needs to integrate. By allowing sign-in, you can make the lives of your customers easier as they don't need to enter details again and again. You can also provide users with the option to use social media accounts such as Facebook or LinkedIn to sign in. This ready solution for social sign-in saves your time and resources.
Booking:

Integrating this feature, you make it easy to book a single babysitter and can trust that children will be taken care of by the nanny. This feature also helps users to book a specific slot for their babysitter services.

Chat: Parents will be able to communicate with babysitters & nannies and discuss all the information using the chat feature. The babysitter can ask parents about anything related to the child or explain any nuances. Similarly, parents can ask babysitters for any queries or updates.
Push Notifications: To alert babysitters about the completion of their jobs, new requests, texts, and feedback, add push alerts to the on-demand childcare application. To pay the babysitter or prolong the period if you need it, parents will also be told of the end time of a child sitting task. At that time, push notification is like a godsend.
Geolocation: If parents are able to find babysitters to make sure they are at a particular dwelling and have not abandoned it, it will be easier. This feature would also encourage parents to locate babysitters near them.
In-app payments: In this cash-less age, if you don't integrate in-app payments, you will lose business big time. So don't mistake it to forget this life-saving feature that helps to keep a tab on the payment they have made or have to make for the babysitters and the users. It also lets the company take the right commission out of these sales, which may be a concern if the payments are made offline.
Advanced Features of Babysitting App
Ratings & Reviews: Undoubtedly, learning what other parents say of a babysitter is helpful when selecting a babysitter for their kids. So, use a ranking system to rate all applicants and babysitters. And to gauge the specialization of a babysitter, the company can also use unique queries of ranking systems.
Search & Category Filters: This is the functionality that increases the method of searching. The advanced quest can be extended here to locate the babysitter by age, experience, or nationality. In comparison, advanced scanning in a child sitting application would help you to locate open babysitters at the moment.
Video Chat: It is actually the same as a chat feature that we have discussed, except it helps parents or babysitters to create a video call in a real-time format and address everything. In the event of an emergency, streaming video is the most effective feature that can be helpful.
Profiles For Kids: With this feature, you enable parents to build video profiles that display all the rights reserved information of children, their interests, schedules, commitments, etc. It will assist the sitter to grasp the specifications better.
Multiple Language Support: You have to think about localization whether you live in a multi-cultural region or are looking to expand abroad. So prioritize it accordingly and add more languages to reach more users.
Introduction Video: Videos say far more about a human. Do you agree? Enabling presentation videos about babysitters and nanny telling about themselves helps parents to select a nanny app. It will build trust for the long-term and eventually increases customer loyalty.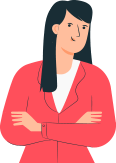 Looking for a reliable tech partner for such feature-functionalities to integrate into your app idea?
How to Build an On-Demand Babysitting App to Hire Nannies?
Step 1. Research Your Idea
How many times have you begun something, and you have no idea where exactly you are going? It's normal. So the very first step is to figure out the market demand and your rivals. For that, you need to do the following.
Build a directory of businesses that currently provide sitter services close to those provided by your upcoming start-up.
Defines small companies, foreign businesses, and goods from a niche.
Why? You will understand the market demand & essentials of the industry. This eventually helps to define the niche for your future product. Are you helping people find full-time nannies, or are you focusing on Uber babysitting? Depending on your choice, you need to search for available platforms in your niches like google play store and apple app store.
Step 2. Define Your Uniqueness
Most of the businesses in the industry who are known as uber for babysitters possess unique strengths. What's yours? Thought of it? Or not yet?
Why is it important to think? There are a variety of child care apps available in the market. Choosing you out of the ocean might be difficult for customers if you don't stand out. So you need to provide something extra that your rivals do not offer.
Like what?
Special sitters? Or maybe a unique feature? Or something else? Anything that makes you different in the competition will make you a leader. So you must define your uniqueness wisely, surely.
Step 3. Search Experienced Tech Team
Next on your list is to search for an experienced tech team of app designers and developers. See, if you provide something new to the world, it may be less affected by what you build, because it's new to the world. But if you provide an idea of something which already exists, you need to be very careful with who you are partnering with for babysitting mobile app development, because this will define your half of future success.
Therefore, with only a simple knowledge of front-end development, you can not make it far. There are also things to remember, and you will have to collaborate with many experts. You'll need a crew.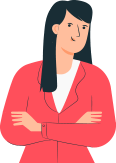 Need an experienced tech team? Let's discuss the possible cooperation with our team for your app development.
Step 4. List Out Features & Development Approaches
Once you are partnered with a software development company, you need to decide on features. As we have discussed MVP features and advanced features, you can consider the list of functionalities accordingly. Just make sure that your kid sitting software needs to stand out in the market and remember that features are one of the key aspects to look unique.
Once you know what to develop, decide the development approaches of babysitting platform such as,
Android app development,
iOS app development,
Web app development, or
All of the above?
Decide based on market research and demand.
Step 5. Design & Develop
When you get settled on the functions and development platform, the design and development team is ready to build your children sitting software. They will design and create wireframes for the app and build it. When the application is ready to offer, the quality analyst team will measure its quality and will check if there are any bugs!
Once the product becomes a complete glitch-free, you can release it to the market and gain customer feedback & reactions. If you want, you can further analyze and improve the quality according to the needs. Not that tough.
Right?
How Much Does It Cost to Develop Babysitting App Like Uber
Among people who want to create an Uber-type baby-sitting application, this is perhaps the most popular question. However, it's next to impossible to define the cost of application development in general. Because it depends on so many questions like,
What is the type of app development?

What's the app size of the business model?

How many features do you need to integrate?

What are the location and working conditions?
So many! But if you still need a general answer, it may cost you around $5000 for the most basic app and it can go beyond $500,000 for the complex application.
For more, you can refer to our detailed blog of app development costs.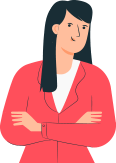 Want a detailed cost breakdown for your babysitting app development?
Top 5 Babysitting Apps
If you're still confused about your nanny on-demand app, please try to consider the below children sitting applications as an inspiration for your business.
Logo
App Name
Details
Download
Care.com
Active installations: 1,000,000+
Rating:3.3/5
Unique features:

ChildCare Login, School Support, Search Filter,

Last Minute Booking, In-App Payment System, Push Notifications, Background Checks

UrbanSitter
Active installations: 100,000+
Rating:3.6/5
Unique features:

Sign Up,

Last Minute Booking Request, Babysitter Profiles,

Search Filter, Photos & Videos, Background Check, Online Chat, In-App Payments,

Reviews, and Rating System

Bambino
Active installations: 50,000+
Rating:4.0/5
Unique features:

Easy Last Minute Booking, Neighborhood Sitters Finder, Recommendations by Friends & Neighbors,

Payment Options

Sitter Pro
Active installations: 1000+
Rating:1.7/5
Unique features: Booking, Profiles, Background Check, Photos & Videos, User-Friendly Full-time Alerts, Customer Support, Loyalty Programs

Sittercity
Active installations: 100,000+
Rating:2.6/5
Unique features:

Booking at Last Minute, Search Filter, Sitter Profiles, Photos & Videos, Real-time Notifications, Chat, Multiple Payment System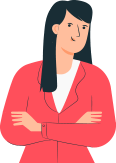 Want to build an app for a childcare business but have no idea where to start? No Problem. We have an experienced tech team to guide you.
FAQ
Why Uber for babysitters?

Uber for babysitter like care.com and hello sitter (operates in the United States, South Africa, San Francisco, New York, United Kingdom etc.) has the earning potential as it lets sitters and parents advertise their offerings by setting profiles and videos on the application and help each other to gain & give services. On behalf of providing a platform to parents and sitters, childcare companies get a decent amount of commission.

How to monetize your childcare app?

Allow advertisement on the app
Charge interest of each transaction
Go for the app premium version

How can a babysitter app be advantageous for your business?

Earning source and commission is the biggest advantage of a baby sitter app for your business. Along with that, it provides transparency, easy tracking, and most importantly, customer satisfaction.

Why is Uber for babysitters the best way for entrepreneurs to generate good revenue?

The aggregation business model of parents and babysitters has a lot of promise from a company viewpoint when it comes to receiving sales. Therefore, uber for babysitter is the best way.

How do you advertise a babysitting service?

Tell by yourself, i.e, refer
Post ads online
Give newspaper ads
Partner with local childcare services

Blog it up and get the best

What are the challenges in the traditional babysitting business?

Trust gap and issues
Difficult to gain background checks of nanny
Less awareness and value proposition
Can not track nanny and kid without a phone call
Conclusion
For busy parents with growing children, the babysitter is a gift. They're not going to do anything magical, but trustworthy child sitting practitioners encourage parents to partake in their own stuff without worrying about kids. Therefore, the startup is an outstanding opportunity for market growth with its own Uber-like childcare application. You can also make use of each, other tutor services in the app like dog-walking, lawn-mowing, etc.
So if you are also starting a business and want to build an Uber-like app for nannies, all you need to do is connect with the right software development company and kick start your development process.
For any suggestions, queries, and opinions regarding the babysitting application development, you can contact us. We are just one nudge away!
This page was last edited on November 25th, 2020, at 11:31 AM.