Uber For Kids: App Development Strategies to Features to Safety, a Complete Guide!
After the unexpected lockdown of the Covid-19 Pandemic, schools are now open again and parents are back on the roads! Especially when they need to be on the work desk in this busy working life. So, while most of the parents are finding an alternative to move their children across the area, Uber for kids app service is here to make you smile as it takes parents' greatest stress away.  
While Uber for kids is still a newbie in the grace, according to TechCrunch, Zum (Zūm), a kids ridesharing company received $40 million in Series C financing in February 2019, which was driven by BMW I Investments, taking the overall investment to $70 million. Now just imagine, the concept which is not yet so popular in the world, has the potential to grab such an immense profit, so what will happen to the service industry if you will join the hands too? Rain! Rains of profits for all. Keep on reading how.   
Introduction
While parents are busy and kids are excited, your Uber for kids app development idea for your business will not go in vain, we promise. But wait. I see while most of you have already begun to dreaming their app idea turning into reality, most of you are newcomers in the transportation industry just like the carpool rides concept. So before we go ahead let me give you some insights on the concept. 
Uber for kids is a carpooling service that aims to provide safe, reliable, and comfortable rides for children. However, the Uber for kids app development is the software solution that is designed & developed keeping in mind entrepreneurs like you who are in the kids transportation services and parents who want to drop their son or daughter to the desired location with utmost convenience without any hassle. 
If you are in doubt, whether the uber for kids business has even the scope or not, just remember one fact that there are millions of children going to school districts every day, that too by public transport and private transport. So be relaxed as there are a lot of vehicle requirements and sure of your idea. Just scroll down to understand what strategies you can use to develop on-demand ridesharing app products.  
5 Strategies to Consider When Developing Uber for Kids App
Give a Priority to the Uniqueness to Stay in Market

The uber for kids is already a unique service, but does it mean we need to stop innovating more? No. It never stops, especially when it comes to on-demand service areas like the uber app. So being a ride-sharing startup, you need to prioritize the uniqueness of your rideshare company as well as needs to adhere to provide a unique user experience. How? 

Provide a safe and stress-free transportation needs with just a click away on the app

Think of user comfort and give child car seat and booster seat options to select

Develop women community drivers for girl child

By giving such unique services to users, parents, and entrepreneurs who are in the transportation business, you will build a strong business model that you have been waiting for so long. 

Provide 500% Safety and Security to Gain Loyalty

No matter how much parents are busy, they will never take risks with their children. So it's a challenge for you to gain loyalty for your service business until and unless you provide great safety concerns and security such as, 

Fingerprints, vetting process, questions, test, photos, videos and extensive interviews of all drivers for background checks

Screening video and software to monitor the driver's speed and information

Vehicle certifications according to state and federal regulations

The startup-like HopSkipDrive provides all these measures including all drivers background checks to gain customer loyalty and keep the reputation alive in the market. So, this is one of the strategies you can never afford to compromise on. Can you?

Concentrate on World-class Features

Another strategy you can consider is to think of features. If you are developing an uber for children app, it's necessary to develop features keeping in mind the need of parents. Such as, 

Allow parents to book ride in advance 

Give an option and preferences to choose from all verified drivers and background checks

Give as many confirmation text messages, updates on email, and alerts via notifications to clients

Provide an option for child care service areas, caregiver, booster seats and drivers to select on website

Provide SOS functionality from both the driver's app and the parent's app, in case of emergency 

These features will ensure the credibility of your uber for car business, leading to more business. 

Keep the Family Connected to the App to Keep the Trust

Uber for kids is a business where you need to communicate with family members more often than actual service takers – that are kids and minors. So, having an option to connect the family on the app, will be a great way to set high standards for your business. 

One function that you can use is to update your travel status in right times in order to let the mom or another person in the family who is an adult know exactly where the child is when users and riders are traveling. During a trip, provide the option of 'Transfer Status' to share or pre-select up to trusted contacts to gain your travel status while you ride. This technology system provides reliability to the family over the child boys or girls. 

Another way to make travel simpler with the ride apps is the Uber family profile for you, mother, grandparents, and everyone else in the family. The family profile helps users to connect four to five users to your account, which ensures they are able to order rides with appropriate prices and charge rates using payment methods (Oops, sorry for all moms and dad's bank), to review and access records on accounts along with tracking the locations and activities. 

Expand the App Services Over the Period

Diversification is one of the effective strategies in the world to keep going. The greatest examples are Kango and Zum. They are not only rideshare apps for kids, but also Uber for childcare experience services. All the rideshare drivers and sitters of these startups are trained professionals. All of them have experience and skill set for working with children, as Kango once claimed that all the drivers and sitters have at least three to five years of experience in childcare and pre-screened instructions with the background checks and DMV record checks in the business. 

This service is specially designed for parents who may want to request childcare services for more than 6 years of kids prior to booking a ride, after the ride, or even during the ride. This means the drivers are babysitters and the guardian as well for more than five years! This way Kango and Zum have expanded their routine services and business as well in the country without needing for nannies and nurses. So, what are you providing beyond your routine services to your users?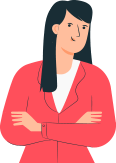 Do you have an app idea that provides services beyond expectations? Let's validate it together.
We promise if you go beyond, nothing can stop you from leading the market in the world. Before you go, we have also curated important features for your kid uber app development after creating a variety of apps. Take a look at it! 
Must-Have Features of Uber for Kids App development
Ride Scheduling

The first key feature you can think of as a startup when creating the kids uber app is – allow customers to book or arrange ride services according to their convenience. Parents will book a taxi to pick up their children from home and take them to school, and vice-versa. This feature includes services such as, 

Book ride for one day from site entering the date number, pick-up time, drop-off location parts, kid passenger name and addresses

Book ride in advance one day before or a week before

Book ride for repeating rides

Cancel ride whenever rider want  

Apart from this, the rest activities and data can be looked after by drivers, and this way parents will be at peace of mind. 

Carpooling For all Kids

This is not rare anymore that you and your neighborhood friends are two going to the same place, school, birthday parties, dinner, movie, sports practice, soccer practice, meeting or anywhere else. The world is small. So this is a great opportunity for child rideshare services where they can provide a feature like carpooling. 

It means if the kid using your service to reach a particular place has the neighborhood child wanting to go to the same place, people don't need to have different car apps platforms for all kids. Meaning they can download the same app platform for ride sharing for children passengers and can travel together. This way transportation in the car for children and teenagers to school becomes easier and safer instead of using school buses and other factors. 

In addition, this also saves money and costs for the parents and families as the charges are divided among the other parents as well. This will attract more users for your app and create a loyal client base.

Real-Time Tracking

Another feature you should include on the list is real-time tracking and travel reporting so parents can watch drivers and check his or her estimated arrival time. Parents may have links to the following. 

Parents can have full control over their child's ride. 

Parents can share the live-tracking analytics with a relative via a link. 

In order to help ensure the safety of the child, the dispatcher can track all trips, database, and drivers.

By monitoring drivers and trips in real-time, parents can be relaxed that their children are hitting the right destination and on time. So, if you plan to create an app, don't forget to recognize the functionality of real-time monitoring that will have a big effect on the lives of your users.

Subscription-Based Everyday Shuttle Rides

Going to school everyday or going to any other activity that has a repetition schedule, now these situations leads to parents in stress again where you have to book a ride every day again and again. For example, entering detail, date, location, etc. becomes hectic after one point. Therefore, providing an option for search shuttle service will be a huge plus point for your rideshare niche.

This way, you provide the children and parents with a kid-friendly taxi service. The parents will not have to book a trip to the same destination every day at the same time. They just need to fill once in the specifics of the route including the location of the pickup-drop, the time, and the duration of the week. Once you enter the details for a specific time, children's shuttle with drivers will be waiting for them every day when the children decide to go for their class. Cool. Isn't it?  

The prime examples of Subscription-based shuttle rides are Uber and Lyft. But, parents need to know when using Uber and Lyft with child Green Transportation Alternatives as these biggest companies have lawsuits and instructive rules. 

Driver Profiles

One of the features of the app that can make you different from all other businesses in the service field is a list of verified drivers to pick from. Providing multiple choices for eligible and verified drivers who have been passed from the background checks process, fingerprinting, and vetting process can help the parents to pick the correct driver for their kids' delivery space. 

Why is this important? 

Parents can open the profile of drivers for background checks and can know about every detail of a driver. That leads to an increase in trust. 

When parents make any driver as the preferred one for the next time they book a ride for their kids, the request goes to the same driver if he/she is in the same vicinity. This way you can maintain the record of all preferred drivers with maintaining background checks for providing various benefits, rights, reviews, and tips or tipping. 

This unique feature lets parents rely on your service in the gig economy more often than before. 

In-app Payments

This is the option that specifically satisfies the parents' diverse transportation needs. The in-app payment feature is important to remember when designing an app. Parents can enter specific criteria & directions appropriate for their children based on cost and fare estimator and upgrade their chosen form of payment method such as

Cash

Credit card, debit card

Payment gateway

Mobile wallets like Google payments, Paytm, Apple pay, etc.
Giving an option to pay as per user's convenience leads to choosing your service more often, which further enhances your business in terms of earnings in hundreds of thousands of millions.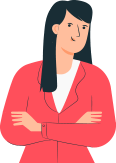 Do you want to have similar feature functionalities in your app?
Using Uber for Kids is Safe?
All the ride apps promise safety as their first priority.  
But, this still doesn't stop the concern and worries of parents and it is completely understandable. 
The obvious response is that you just have to ask yourself how safe it is to let your children ride with strangers, especially in this day and age when sexual molestation and violence are rampant. 
Does it mean we have to stop children from going out? It's nearly impossible. 
So what can you do as a prime user of kids ridesharing apps that lead to more safety while riding with the stranger? 
Teach your child to listen to their full name properly when cars and vehicles come to pick. 

Verify the license plate before entering the car. 

Verify the driver's photo before letting him interact with you. 

Make sure the car you are sitting in is a taxi; so look for a logo, sticker, or any other identification.   
If we look at real-life examples of safety precautions that have been incorporated in the mobile application, we can't forget to mention HopSkipDrive by Joanna McFarland. 
Why? 
Firstly, the mobile app that HopSkipDrive service has introduced lets parents create a code word that drivers must say when they pickup the child. This code word strategy is the most innovative safety measure for any kids transportation service than anything else.
Secondly, the HopSkipDrive service drivers must wear identifiable orange shirts on the back written with 'CareDriver.' This way users and others in the business can not be misled in any choice.
Thirdly, if a driver of the startup HopSkipDrive runs late or experiences issues or something like a flat tire, the secure ride support team will notify the parent, the school if necessary, and send a back-up driver if needed to transport the child. 
So, what does your app offer for safety measures to your prime users? Think about it and look at the below examples that can inspire you to build your empire.
5 Best Uber for Kids Apps
| App | Total Downloads | Rating/Reviews | Download |
| --- | --- | --- | --- |
| HopSkipDrive | 50,000+ | 3.7 | |
| Kango | 10,000+ | 4.0 | |
| Zum | 10,000+ | 3.0 | |
| Zemcar | 1,000+ | 4.4 | |
| VangGo | 1,000+ | 3.7 | |
FAQ
What is Uber for kids?

Uber for kids is a rideshare service aimed at providing children more than six years of age and less than eighteen years of age with convenient, secure, and comfortable transportation for various step purposes like dropping to school, class, or any other places they need to go.

How do I order an Uber for my child?

Connect yourself to kids rides apps like HopSkipDrive, Zum, VanGo, or any other rides apps that run child ride-sharing service and create an account. Once you create an account, enter details to schedule rides and pickup the preferred driver for your kid, and pay a booking fee and price via provided payment methods. Once the driver accepts the ride, the cab will be waiting for your kid to drop him/her at the desired location.

Can I schedule an Uber for my child?

Maybe yes, maybe not. Uber and Lyft don't allow underage 18 children. But, in countries like Los Angeles, Denver, Charlotte – uber-like companies Zūm and Sheprd have started to incorporate their operations for on-demand ridesharing services for the age requirement of more than 6 years to 18 years. However, countries like Virginia in the United States, India, Canada, Orange county city in California, Florida, Arizona, Chicago, Texas, Washington d.c, San Francisco and San Diego are more likely to start the rideshare services as the service is the most searchable in those countries.
Conclusion
So, folks, did you like the strategies we provided for your kids uber business? 
If yes, this is the best time to develop an uber for kids app for your business. Hook the parents in your most innovative phone app idea when they are busy and grow the service based on fares to never miss any opportunity. 
However, starting any business involves risks, so if you want to avoid taking a huge risk at the beginning, you can launch a minimum viable product for your uber kids business with minimum functionalities. This will help you to observe the behavior and response from users to take the business further. If everything leads to the correct way, you're good to go. You can launch the final product afterward and can earn in millions.   
Still, in the process, if you encounter any queries, problems, or have any suggestions, opinions, and need guidance, feel free to contact us. Our expert team will address you with the best possible solutions. Good luck!  
This page was last edited on September 29th, 2020, at 13:00 PM.