Web Design and Development: What is The Difference? 10 Things to Consider When Designing and Developing a Website
People new to the web world frequently think web design and development are the same. But sorry to burst your bubbles, these two are totally different. However, it is quite normal in small companies to ask web developers to design and develop the entire website as they don't have to hire web designers. If your company is less dedicated to the websites and rich web applications, you may not consider the difference, but the business that is fully dedicated to websites and the digital world can not afford to validate one another as the same.   
Does it mean that if the websites are big businesses in this age, so designing one should be a daunting task?    
No, it is not if there's a bit of forward planning! But yes, these two web designers and web developers need to work together. The collaboration of the two will bring the most cumulative creation of the web. So keep reading this article and understand the complete concepts. 
Introduction
If you look at the early days of the web, it was pretty simple to create a website due to fewer resources and limited technology. But as the day passes, each second challenges you to be more perfect and innovative.
Today, as a result, from functionality to appearance to navigation to encoding integrity, much goes into creating an eye-catching, user-friendly website. Neither does it end there. That's why the specialization in each field is becoming a necessity now, either it is in developing or designing the website. It's no more only about coding. It asks for a little more sophistication. So let's get started from understanding its basic concept as the first thing comes first!
What is Web Designing?
Web designing is a process by which content intended for the Internet of your business is designed, conceptualized, and organized. However, today the website design process is more than mere content marketing and management. Earlier it was just about how your website looks, but today it moves beyond what things look like to incorporate how things work. 
Few elements that determine how your website looks that basically depends on website designing those are, 
Graphic design

Search engine optimization (SEO)

Content creation 
Does it mean web designers are to look after the entire website? No. Rather they use programs such as Photoshop and Illustrator to build your homepage template and exclusive internal pages.  
Not only does this give you a good picture of where your website design journey is going, but it's also a critical building standpoint for the web developer and programmer when he builds the website. Also, it is not limited to websites only but includes diverse functions such as desktop apps, mobile apps, and user experience design. 
To understand more about website design, follow this table and know each and every detail of how web design development works and what tools you need to use to design your website. 
Web Design Elements
Web Design Types
Web Design Tools

1. Visual Elements

Written copy
Typography
Fonts
Colors
Layout
Shapes
Spacing
Image
Icons
Videos
Mock ups

1. Adaptive Websites

Device type
Browser-width type

1. Desktop Apps

2. Functional Elements

Navigation
Speed
Animations
User interactions
Site structure

2. Responsive Websites

Combination of flexible grid

2. Website Builder
What is Web Development?
Web development relates to the task involved in creating a website, for hosting via intranet or internet. From making a simple plain-text webpage to building a complicated web application or social network! The web developing process, however, includes various tasks such as 
Web design

Web content-development

E-commerce development

Client-side/server-side scripting

Network security configuration
To be precise, website development is the coding or programming which makes the functionality of the website according to the specifications of the user. That deals with the non-design aspect of website development that involves coding and writing markups using HTML, Cascading Style Sheets (CSS), Sass, JavaScript, and jQuery. 
Talking about web developers who conduct all these processes, they are divided into front-end developers, back-end developers, and full-stack developers.  
A front-end developer will take control of all the website's visual aspects – like navigation, layout design, logo, and interactivity – and tie all of its components together.
A back-end developer will take control of all the website's non-visual aspects –  like hosting services, database, and applications – using additional server-side languages such as Python, Ruby on nails, Java, and PHP for engineering server problems.
A full-stack developer will be able to handle both the front-end and back-end functions simultaneously. 
To quickly overview its elements, types, and tools, follow this below table.
Web Development Elements
Web Development Types
Web Development Tools

1. Audience information

Background
Interests
Proclivities

1. Static Website Development

1. For front-end

2. Purpose statement

2. Dynamic CMS Development

2. For back-end

3. Objective statement

3. WordPress Development

4. Domain information

4. eCommerce Store Development

5. Web specification

5. Website Application Development

6. Web presentation

6. HTML Website Development

7. Advanced Web, Cloud & SAAS based Development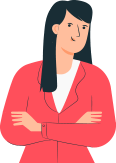 Have a great idea to develop your website?
Difference Between Web Design and Web Development (Web Design VS. Web Development)
As we have already discussed web design and development are two fundamentally different terms, let's understand at what factors they are different. 
| Factor | Web Design | Web Development |
| --- | --- | --- |
| Origin | Dark design – 1989, Tables and images – 1995 | WWW – 1989 |
| Who takes charge? | Web designer | Web developer |
| It refers to | Appearance and content creation | Process of functionality creation and usability testing |
| Main functions | Visuals, graphics, and user interaction | Fullstack, front-end and back-end development |
| Process | From simple ideas to the visually impressive internet design using various tools | To make those designs live on the website from scratch using various languages and tools |
| Defines | Style and ease of use of a web presence | Code that shapes sites to nail |
| Languages | HTML, CSS, Javascript | PHP, Ruby on Rails, Python, Java |
| Concerns with | How users will see the site | How users will use the site |
Are There Any Similarities Between Web Design and Development?
After discussing tons of differences, it is quite obvious to have a question if there's any similarity between web designing and developing because of monotony. So do they have? 
For a surprise, yes! There are mainly two similarities between the two. 
Firstly, web design and development both ask for coding knowledge. No doubt, a developer's work requires intense code scripting but to understand the basics of designing a designer also needs to have a basic knowledge of programming. 
Secondly, web design and development both activities need to be focused on developing as a whole. The designer needs to create a handy and responsive design layout that supports all the functionalities of the backend. On the other hand, the developer needs to write code to streamline it with the UI at the front end version.
So, anything that goes wrong with one, another will affect, as both are highly dependent on each other.  
Additionally, if you think developing either for web apps, desktop apps, or user experience interfaces will take a huge amount of time, you're mistaken. You only need to select the right frameworks such as Angular and React based on the style and role of your business and specifications that enable you to make a decision on building your app quicker and smarter!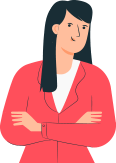 Want to design and develop your website?
Moving forward, when you know each and every detail of website design and developing, time to consider important things to make your website more effective that give you opportunities to earn millions of money. Scroll down to know what are those things! 
Top 10 Things to Consider When Designing and Developing a Website
Be Responsive and Friends with Mobile

It is regardless to say that all the grown-ups, those who can probably visit your website, are most of the mobile phone users. Even Google suite wants you to develop a mobile responsive website as its algorithm prefers these types of websites to assign the indexing properties accurately based on government standards.

The design of your website should be mobile-friendly without making it difficult for the viewers to view the content on a mobile screen. At the same time, your website's development should be quickly responsive to any type of platform be it a desktop, a mobile phone, a laptop, or a tablet screen. 

Thus, if you want the big daddy Google to rank your website on the top in the search results, remember to make your website as if it is the best friends with the mobile screen, fitting perfectly and responsive design for branding your business.

Perfect Framework – The Real Driving Soul of Your Website

While developing the website, choosing the correct framework is the only guide that can direct the users to understand about your business, depending on your business type and roles. 

For example, if you are planning to run an online shop with the help of your business website, you need to choose the experts of e-commerce platforms such as Shopify, WooCommerce, etc. 

Else, if you want your website to showcase your services the best way possible on the internet and drive real-time huge traffic to your business, you need an eminent CMS (Content management system) platform category and places such as our favorite WordPress, Joomla, Drupal, etc.

Quick Loading

Everyone nowadays is busy a lot running everywhere to make the ends meet. In their busy time, they might come across needing a service similar to yours and might like to visit your website to check your offerings.

In that case, your website should be quick enough to present the details in a blink of an eye. If it's not, you lost the customer.

Therefore, your team of web developers and web designers at the web design company need to apply effective specifications in choosing all the elements that make it function as desired, look excellently vibrant, and yet load rapidly at a lightning speed. 

Highly Optimizable

You have excellent services and plan to offer, even the best in the market; however, if your business website does not appear when people search for those services, you probably won't get much business traffic.

Your website wireframes need to have a development and responsive design suggested by the marketing manager that makes it highly optimizable by search engines and makes it appear in the top searches. 

The layout of the website, the design, the loading time, the content; these are few of those many factors considered by the search engines to rank the website on the internet for your organization.

Thus, take a deep dive into the study of search engine optimization and apply the best practices to get your website on the top of that search mountain.

Get it on the Tracking Trail

If you are a businessman who is always on toes keeping a check on how things are going in the business and want to stay in competition; then you should be interested to track the website traffic, data, areas, and conversions happening.

You need to enable the tracking tools on your website such as Google Analytics, Search Console, and various similar which suit your requirements. It will help you in direction of the future value development of your website to get the maximum results out of it.

Social Media? Integrate it Well!

You need to be social to become popular and gain attention, and for that, you need to integrate the social media tags very well on your website as social media is the best way for digital marketing, communications, and creating awareness. 

You need to share your vision with your website development team that you are looking forward to targeting the population on social media at the maximum.

You need to be visible on social media platforms such as Twitter, Facebook, and Instagram by posting various blog pages on the timeline, posts, newsletter, databases, or any new updates about your business from your website for digital marketing strategy.

The website design and developing team can apply the relative tags such as the OG tag – to help you drive traffic from Facebook, and Twitter Card – to help you drive traffic from Twitter and various others. It works as the story campaigns. 

Let Captcha Validate For You!

For the past few years, we have been seeing a lot of spam roaming around the internet, be it in the articles, emails, comments, forms, and where not.

However, Captcha and form validations are the techniques that have made the life of the website holders a bit easy. Captcha validates for you that the entity entering your website or asking your services is not a robot or to be precise, it is not spam.

Form validations are the format solution that takes the users to go through a basic questioning part where it validates that the person genuinely wants to know about your services and is not there to damage your system or overlap.

Call Them to Act

What is your main motto to design and develop your business website?

The answer may vary for different services and products but ultimately, you want the viewers on your website to turn into your clients for your organizations. Ask them to act right away for the best digital marketing.

Along with elegant website redesign, a solid backend, and mind-blowing content, you need to highlight relevant calls-to-action. A Call-to-action can be the stage to ask your viewers to register for newsletters, apply for admission, ask for the quotes, or anything in the world that your business offers.  

Blog It Up!

The world today demands you to be highly informative yet interactive and Blogging is one of such several mediums of area.

When you keep updating blogs regarding the latest trends in your industry, new comings, or change or updates or any beginnings in your business, you interact with the world out there showing them that you are available to answer all their queries.

Writing excellent blogs with great readability impresses visitors, readers, target audience, and customers and makes them visit again on your website. As a result, in the end, it converts them to stay long with you, increasing leads and sales.

Keep it Original

There are several websites or media out there updating anything and everything on the internet for no purposes without quality. However, when it comes to your website content, you need to be 100% original as delivering duplicate information can ruin your brand image and reputation driving your users to the competitors.

The content should be as original as your brand and project and it should be echoing your business name in the readers' minds even if they go through tons of similar websites. This you will have the ability to achieve success for the long term and build a loyal customer relationship.
FAQ
What is Web design and development?

Web design applies both to the website's graphical section and to its interactivity. On the other hand, website development carries over a website concept and categories to then turn it into a working website for a job.

Can you be a Web designer and developer?

Yes. You can be both web designer and developer, subject to understanding both skills as web designers being more oriented for meticulous planning, and developers being more active in executing plans, each will create a completely functional site. Website designers as well as developers regularly code for prototypes compliance.

Which is better web designer or web developer?

It is subjective to interest as website designers should harness their artistic energies, talent, and creativity to design the overall interface to develop the website for projects. A website developer is one who develops web applications and features based on those designs.

What does a web designer do?

Web designers essentially intend designing and building web pages writing simple codes, along with integrating text and words, photos and imagery, logos, graphics, and video with sounds with expertise. A web designer is concerned for the architecture, lookout, appearance, and layout of a website or website pages.
Conclusion
So, building a website and designing to make it more effective involves a lot of moving parts as we have seen. Both are different, yet completely interdependent on each other – that's the beauty of it. 
But, as a startup or small-based company you might want to avoid taking risks and the cost it takes to build a website. So before you unleash a final website, you need a minimum viable product in the form of a landing page. This will help you to know consumer preferences and suggestions before you make investments. Once you get the best response, you can launch the final website with the help of a website development company. 
In any case, if you feel stuck, find any questions, and have suggestions, you can always contact us and we will be back to you with the right solutions. See you on the other side!
This page was last edited on September 29th, 2020, at 13:38 PM.