What is Virtual Health? The Future of Virtual Health Expand Healthcare Industry
From 11% in 2019 to 76% in 2020, the use of virtual health care technologies bloomed.
Despite the dramatic headline, there's no doubt that the COVID-19 pandemic has shown us a major transition in the way medical treatment is handled. It has gained momentum so much that investment in health care began to shift to virtual healthcare with a huge margin. The rapid upscaling to digital healthcare tools, healthcare system, software, and applications are now a new wave for start-ups seeking to exploit evolving opportunities in the field. This definitely assures the future of telehealth and your vision to expand the telemedicine services. Let's talk about it more.  
What is Virtual Health?
Virtual health incorporates clinical healthcare and professional collaboration through telemedicine and telehealth. It is a collaboration at-a-distance to link physicians, patients, and health practitioners to deliver health services, promote patient self-management, and organize treatment around the specialty care spectrum.   
In simple words, virtual healthcare means conventional medical procedures are to be applied remotely. The doctors consult their clients on digital meets.
How Does Virtual Healthcare Work?
Instead of commuting to another area, a patient will communicate with an offsite medical expert with a high-definition conference hookup at his or her place. It will also offer patients the ability to find competent second opinions online more readily.
So far, digital healthcare has been used mainly for performing meetings, consultations, check-ins, and status updates. But as technology progresses, more severe problems, such as diabetes are also being impacted by digital healthcare now.
The main work area of digital healthcare is it allows healthcare professionals to monitor health conditions or procedures online with tools. It has also been shown that home patient surveillance is helpful in treating patients with chronic conditions and disorders, such as hypertension, where rehospitalizations occur too much due to lack of contact or transparency regarding the health of the patient. 
What is Telehealth?
Telehealth is the distribution of information and health-related service, with the help of electronic information and telecommunication technologies. It facilitates long-distance communication, treatment, guidance, reminders, education, intervention, surveillance, and remote admissions of patients and clinicians. 
Video conferencing, the internet, store-and-forward imaging, streaming media, and terrestrial & wireless networking are the main technologies used by telehealth in the ecosystem.  
So much like virtual health care, isn't it? It's true that virtual healthcare is often used synonymously with telehealth — but they're not the same thing. You will know in the next section why. 
How is Virtual Healthcare Different From Telehealth? (Virtual Health vs Telehealth)
Despite virtual health care patient engagement having many ways for healthcare providers and members to interact with their patients remotely, it is actually a component of telehealth. Telehealth is a broader term that covers the sum of healthcare driven by remote and technology.  
If you talk about goals, virtual healthcare provides those who would otherwise be too busy for an in-office visit and without meeting the patient in person with facilities or treatment. On the other hand, the aim of telehealth is to provide those facing physical and financial obstacles to obtaining quality healthcare resources with a way to deliver more effective and patient-centred healthcare services.
Another aspect where these two proves to be different is the delivery of the process. Virtual healthcare is the use of smartphones and other mobile technologies through different healthcare platforms, such as live audio & videos, or instant messages to support healthcare. While telehealth is focused on today's most up-to-date technological applications, including video connectivity, IP links for cellular & broadband, portable medical equipment, and web-based networks.
However, virtually the care management platform may soon obsolete the term 'telehealth.' Because virtual caring has the capability of providing patient education to facilitate patient empowerment, especially post covid 19.  
Either way, the demand for each is increasing.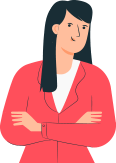 Want to improve the quality of patient care with virtual healthcare applications? Need guidance?
Telemedicine vs. Virtual Care: Defining the Difference
Just like virtual care delivery is misinterpreted as telehealth, it is equally referred to as telemedicine often. But how much are they similar? Or are they not? Look at the below table to understand. 
Telemedicine
Virtual Care
Telemedicine refers to the treatment of various medical conditions without seeing the patient in person.
Virtual-care is a broad term that covers all the ways in which healthcare providers and members connect with their patients remotely.
To address the concerns of a patient and diagnose his/her condition remotely, healthcare providers may use telehealth platforms such as live videos, audio, or instant messaging.
To treat the patient remotely, healthcare providers use communication technologies, digital technologies, such as video conferencing software and mental health apps on smartphones.

Telemedicine is used to cure common diseases, to diagnose chronic illnesses,

or to provide professional service. 

It is the solution that involves activities such as monitoring vital wearable signs online or checking up after a visit, like when a nurse calls to see how the patient is after the procedure.
To put it short, telemedicine is long-distance patient care delivery and on the other digital care is a variety of digital healthcare services.  
How Virtual Health Services and Telehealth Services Transform The Contemporary Health System?
So many things that we had no idea of back then. We were less capable to put a focus on disease management because of a lack of information, database (data points) administrators, and services offered by technology. We could not understand the symptoms, the diagnosis, or the treatment accurately. Our world of medicine was only depending on the knowledge and data set of the past.   
Even the simple fever used to terrify people, only due to a lack of technology and information. But now, with the use of technology, we can do tests like a skin test, blood test, urine test, CT scan, and MRI. These are among the ways to reveal the cause of our symptoms as part of the growing telemedicine industry.
Though by the time 2012, telemedicine expanded to various services like teleradiology, telepathology, telepharmacy, there's a huge difference between then and now. Just see the numbers of patients' acceptance for telemedicine by years!
Source: Statista
Where even half a million people failed to embrace telemedicine back in 2013 in the US, we observed a huge spike to 7 million by 2018. With the wake of value-based primary care delivery post covid 19, there's another rise that's sure to make a new trend by 2025. 
With digital health treatment by telehealth information solution, doctors can make better decisions, take eldercare to a higher stage, and offer stable patient tracking. With the spread of the covid 19, all these possibilities acquired extra meaning. 
The combination, however, of continuity, connectivity, coordination, and care continuum, digital healthcare will be the near-default option for well-being and care.
The Future of Virtual Health
The virtual health approach is not only the present but also the future. Tell us, do you want to go back to where we were pre-pandemic in terms of health facility? Though it is out of need, the whole healthcare environment & ecosystem is now seeing the effects of digital medicine.   
This only suggests the continuous progress that has further introduced numerous, upgraded innovations to make room for the improved healthcare facility and will now direct this facility to a broader audience. Don't you believe it? Consider the below reasons.  
Improved Technologies, Improved Care

There's no doubt that evolving technology, such as mobile care, artificial intelligence, augmented reality, and machine learning will play an important role in shaping telemedicine's future. Few of the business development and signs are already evident such as mobile connectivity. The ability to connect a patient with a doctor from any location is a major turning point, so the patient doesn't have to be in their own homes or need not go to the health clinic for a consultation. This simply means the technology will provide improved patient care.

Care Management

Most digital treatment is based on minor medical needs at the moment. But still, you can witness these programs transition into chronic care management platform for patients engagement with more complicated illnesses and diseases like diabetes, major depressive disorder, neurodegenerative disorder, etc.  

Just develop virtual care platforms, software, apps, and there's a lot of promise here. All chronic condition treatment for your digital care models would need is consistency.

Cost Savings

Digital healthcare in the ecosystem offers freedom from increasing healthcare costs in several ways. Patients no longer need to pay for lodging or lose their salary to see a doctor. Before their symptoms escalate and need more costly care, they can undergo primary care instead of holding off time-consuming travel.    

Digital healthcare also helps hospitals to deliver treatment without filling beds and waiting rooms with a larger number of patients. It improves post-acute treatment and eliminates needless ER visits and readmissions. All this means – reduced expenses!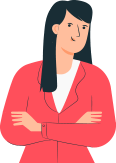 Do you want to save time and effort by better managing things in your hospital? How about virtual healthcare software? Interesting?
5 Best Virtual Care Apps
Let's look at the examples below and think of it as an inspiration if you are still unsure about whether you need to build apps for your medical-care specialty practices.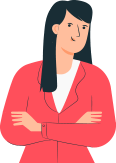 Build your own virtual health app or software solution and take your healthcare service to the next level.
FAQ
Is telemedicine the same as telehealth?

No. They are different. Telehealth in the ecosystem is a larger spectrum than telemedicine of an online healthcare facility. Specifically, telemedicine refers to remote hospital facilities, while telehealth may refer to remote non-clinical facility. 

What is a virtual telehealth visit?

Virtual visits are the use of audio, videos, or other electronic communications to enable patients to communicate with their healthcare providers & members. And they review the medical information of patients for diagnosis, treatment, follow-up, or patients' education purposes. 

Is telehealth digital health?

There is a wide reach for digital health, including the use of wearable devices, mobile health, telehealth, health systems, and telemedicine. Telehealth is a part of digital health. 

What is a virtual visit in healthcare?

Virtual visits are essentially communications between doctors and patients that take place through email, audio/video visits, mobile apps, or via a web-based portal.

What can be treated through telemedicine?

Allergies, arthritic pain, asthma, bronchitis, colds and flu, diarrhea, infections, insect bites, pharyngitis, conjunctivitis, rashes, respiratory infections, sinusitis, skin inflammations, cellulitis, sore throats, sprains & strains, bladder infections, UTIs, sports injuries, and vomiting can be treated with telemedicine.
Conclusion
The more pressure increases to drive automation and the standard of digital health adoption, the more healthcare players advocate for digital health systems and see sustained success, particularly in light of shifting macroeconomic conditions. Do you also want to be one of those key change drivers in the ecosystem?    
Develop Android and iOS mobile applications for your medical practice today with us and witness your service growing worldwide. We empower enterprises and their healthcare staff with effective transformative strategies and insights driven by data points. Contact us at your time for needs and we will reach you at our earliest.
This page was last edited on November 25th, 2020, at 6:31 AM.