How Beauty Salon App Automates Your Salon Business and Boost Revenue?
Remember those days when the software system took over the payment and book appointments?  It is not over yet.  The beauty salon app is ready to take over not only business processes for users but also to handle tasks behind the scenes by automation such as email marketing tools and managing online reviews.  
Salon app development offers the foundation for you to rely on as it simplifies the work-flow.  It helps you to concentrate on what's important, whether it's interacting more with your staff or customers or concentrating on outreach.
This blog simply explains how you can improve your salon business with the beauty salon app and why you need salon apps to enhance profitability.
Introduction
As they said, "Wisdom is the abstract of the past, and beauty is the promise of the future,"  beauty salons are continually upgrading themselves to fulfill the promise of beauty.  Because it is necessary to stay ahead of the profit curve in the wellness industry.  However, they are in deep competition with mobile-enabled home operations by service provider models if they don't learn the automation techniques. 
Because, these tools – android applications, iOS applications, salon software, artificial intelligence – all can break or make your beauty business in this digital age.  Automation doesn't only focus on the data analytics view but also lets you know the customers deeply to deliver the best services.  The automated salon industry is thus the better choice, rather than getting a vague understanding via conventional systems.  
What is Automated Salon Industry and What are the Statistics of it?
Salon automation is all about the time and resources to focus on solving more challenges, knowing and listening to consumer demands, developing partnerships, and focusing on the next big thing.  It is automating nearly all of a beauty salon executive's activities and delivers superior client experience. 
Groupon once conducted a study on the cosmetics and healthcare industry that released the below historic data;
Despite that, combined beauty applications including an app store and play store are adding a staggering figure of over average $40 billion to the industry.  It mainly covers the busy lives of the United States.  As the United States is one of the largest contributors in the beauty industry, the beauty salon app-based businesses have surely expanded in the United States with spectacular success and are expected to grow even further in the future with incredible results. 
It proves, there's no chance a mobile salon app beauty would let you miss anything.  This is not only a means of communicating with more consumers but is even opening up fresh communication possibilities.  If you have a small company with a great app, you will be ahead of your rivals.  So let's understand how to automate your beauty salons business. 
How to Make a Beauty Salon Automated to Boost Revenue?
Although it might have been an afterthought to use analytics salon software, it is a vital addition to a salon's company today.  Keep reading to find out how the right beauty salon booking software system will operate to make spa and salon companies easier.
Schedule Appointment Digitally

Application development helps in styleseat appointment scheduling and personnel when monitoring crucial details of both.  An automated program that is essentially advanced salon online scheduling has different types such as web-based, mobile-based, and desktop-based.  It can help you with, 

24/7 availability to schedule

Integrated power and action of the customer relationships 

Potential to record the data on book services 

Timetable for a controlled access 

Automated email address 

Content rating action

Appointment reminders via calendar / dms/ text / email / messages and notifications

Contact free checkouts 

For starters, when the stylist seat appointment bookings happen to be the first of the day for the company, an automatic text is to be sent to the stylist through the iPad beauty salon app, alerting her to arrive at the beauty salon at the time. By this, you can not only manage appointments but also save time. Moreover, it reduces the chances of manual errors while booking, exactly the same as Salon Iris have adopted the booking system. Salon Iris is a beauty salon app that allows you to book appointments in the app itself through a booking system with complete ease. Thanks to the automation.

Manage Your Workforce

Once Richard Branson said:  "A company's employees are its greatest asset."  And managing assets was not always easy until the automation world came to its existence.  Today, you can easily manage the people and their work transactions through the beauty salon app development process.  How? 

By assigning the right task to the right employee through the app.  This will allow you to achieve consumer loyalty more easily.

By transferring a good salon software package and knowledge.  This will make the stylist more efficient in the links of properties.

It not only helps to manage people but also to increase earnings from your beauty business. So, build the beauty salon software today and manage the stylist workforce with just a few taps of the screen for a lifetime of your business and get ready to be called a pro.

Campaign Management

It is a modern positive movement in the technology environment to attract consumers and it is super successful.  It extends the market through your niche and beyond to a different level for the team.  You will offer a little more than your rival if you want to achieve superiority in your businesses. 

A beauty salon management program can also easily promote your business in cyberspace.  Such technology helps anyone to conserve time because you can launch and run text messaging or email marketing campaigns and Facebook ads as reminders without recruiting a manager or a consultant for email campaign management for your beauty salons pro. 

Automate the Inventory Management

Manual data entry of inventories is a hectic task for both employees and the company overall.  However, those days have been gone.  By the inventory management salon software packages, you can overtake the stress and clerical work of employees.  

Automating resource control through the POS system allows not only to simplify the cycle but also to achieve reliable pro outcomes.  Today, few salon software programs are also able to predict seasonal patterns and help you monitor your inventory area ahead of time.

Implement the Accounting Software Program For Book-Keeping

Where there's a business, there's profit and loss.  Holding the record for the same is another major part of a business.  Nonetheless, you can handle the whole book-keeping cycle with the aid of automated programs without any hassle.  The accounting salon software helps monitor different market issues like digitizing the revenue reporting along with various below track records. 

The best part is that the accounting program is simple to understand and even should be operated by anybody with ease.  

Implement the CRM System

Customer relationships and communications are the areas where your business can be killed if not taken care of greatly.  So here comes the CRM salon software development. The customer relationship management system helps everyone to get direct feedback from clients and it enables developer response conceptually.  With great communication, customers can achieve the best experience of your beauty salons business.  That additionally leads to increased customer satisfaction.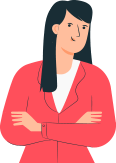 Want to automate your salon business? Build an app today and handle all in one place.
If you are still wondering, why a beauty salon app is necessary for your business, take a look at below reasons to build a salon app that can solve the business problem.
How Your Beauty Salon App can Solve the Problem of Business?
No More Waiting-Time

If you are struggling with long waiting times in the business, you still might not have adopted the automation world.  Needs to thanks as to receive phone calls, set styleseat appointments, and fix stylists, now all are to be done automatically through the beauty salons mobile app and tablet app in a few minutes with just taps on screen by palm of hand.  No need to wait for hours to fix all from book appointments to set reminders.  All can be done in the salon appointment app without even making phone calls. 

Pocket Salon is a great example of beauty apps and an online salon booking system. With the Pocket Salon app you can have the ability to book, rebook, and check-in for your services instantly. It gives complete power over the appointments, always.

Easy Library-Style Display for Services

If you have a range of facilities and a number of clients seeking various styles, everything is difficult to manage in business life. In that case, the database filled with choices helps in management by creating a simple UI in a beauty salon app for the service menu.  This helps in the selection of different types of haircuts, hairstyles, hair color, extensions, blowouts, braids, stylish manicure, pedicure, spas, nails, massage, wedding makeup, and much more.   

It also helps to provide genuine service according to the age rating without collapse reviews.  This way, you offer a simple option to your users with the category compatibility.  So, enhance your mobile app directory with excellent access, quick selection, and captivating images.  Salon Iris pro is one of the examples of style display and demo.  The salon iris app possesses an easy library that helps the consumers to access all in one place making life easier. 

Customer Loyalty and Rewards

Apps have always been the reason to get close to customers and use it as marketing tools.  And the offers, coupons, and rewards policy have been the reason to get customers' loyalty.  So, the in-app deals and reward programs will really bring the customer to pick you again and again.  

Digital Payments

Going cash-less is a great choice as people anyway don't like to deal with risks.  So if you have not yet considered adding a payment deposits system such as credit cards, debit cards, or google payments for any tickets type in your beauty salon system, you block so many opportunities that are coming your way.  Salon scheduling software version actually possesses the ability to build strong client relationships anywhere if you do so.  Because this custom credit card payment system is capable of increasing the customer base. Vagaro is one of the leading search examples you can consider. 

Easy Customer Management Tracking

App development for a beauty salon can remove all manual problems and encourages you to handle your company more effectively.  The mobile app and tablet app can be the core of your business tools because, 

It maintains track of all information about billing, tickets, contact and provides breakdown reports of sales. You can also block clients that are bad for the business.

It records the receipts and transfers reports from the client's servers. 

Using notifications in the salon software page, it will inform the clients about barber appointments on time.  It also provides the client waitlist that auto-sync from the calendar according to the updates.

In brief, beauty salon software can manage every customer with ease.

Helps to Create a Common Network For All Beauty Salons

There are applications that offer a platform to connect your users with not only your business but nearby beauty salons and other popular brands in the business.  Because why not?  People love to compare.  If you own your beauty salon business, this can turn into a big advantage as it gives you an opportunity to stand out in the market when people compare.  You can display your business as unique by offering trending services and different approaches.  

If you don't own a beauty salon business, you can still build an app for all the beauty salons to create a single platform breeze and can give customers a choice to choose a variety of services that are right for them. 

Increases the Engagement with Customers

There are lots of business pages on social media such as Facebook and their followers.  But do you think the people who actually talk about the brand and taking service advantages are following them on social media?  No, they are not.  That's the reason you need the mobile app or even tablet app to link your users to your beauty salon name.  It helps to boost engagement with your customers without an unhelpful spam link.  That further increases the numbers for generating leads.  You will optimize leads into your own mobile app, which increases product sales by more than 10%. 

Brand Recognition

People like to keep things as convenient as possible.  So having a mobile app for your beauty salon business products gives everyone a unique impression and recognition that eventually convinces them to buy a deal from your business. 
You're also ready now, I suppose, to create a salon app for your beauty business products.  So let's decide its features?
Features Your Salon App Must Have
The below list consists of the 'must-have' features for your beauty salon business app. It is also generalized for both men and women.  Because we don't like discrimination!
Appointment System

The customer book appointments system feature should top your priority feature list as it allows businesses and professionals to manage online salon booking easily.  Not only that, but you can also integrate features in salon booking app for, 

Upcoming booking system – book appointments

,

Cancellation of booking on no show, or no shows, 

Rescheduling appointment,

Special appointment booking options such as appointment styleseat, and

Book a demo styleseat.

The more varieties and VIP access you give your customers through the salon appointment booking app, the more they feel encouraged and convinced. 

Loyalty Program and Special Offer

As we discussed, the customers' loyalty comes from reward programs, you need to add the special offer to your salon app with pricing information match for fees, like 'Buy 3 pedicures and get 1 nail art absolutely free!'  This mix match offer fee attracts more customers and encourages existing customers to sustain.  Because who doesn't like free stuff? 

In-app Payment

The API brings the in-app payment interface that allows the consumer to enter the required prices, contact and credit card payment information easier than ever before.  The API can also invoke native payment apps that allow them to pay through credit card, debit card, and more user-friendly payment options.  The developer needs to consider this feature including the checkout process for the beauty salons business app even if you plan to build the most basic version of the app just like a beauty salon app named Salon Iris.

GPS

This is the most innovative system that should be implemented by every beauty salon business app.  It will help your new clients to identify your company location easily.  Besides, having their locations, geofencing can also assist in reaching some different consumers through a specific target of location. 

Customer Photos

This is one of the trending features of this platform for creating a reference database and service history as a photo gallery.  The hair salon apps help in testimonials and allow the customer to recall what his / her hair looked like last year by having it in the database in the archive. This way they will never miss booking appointments to keep up the look, fitness and magic. 

Save Favorites

Customers will be able to save their favorites from the photo library and reference database into wishlist by adding the save favorites.  This allows the customer to add or delete favorites and helps the client notes, further increasing the reputation of your beauty salons.

Push Notification

This works as a reminder as well as texts marketing tools in the form of notifications.  Push notifications help to stay in contact with consumers for an appointment and create links.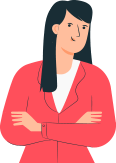 Want to make a salon app for business? Want to know its features and functionalities?
Uber-like Solution for Beauty Salon Industry (On-demand Uber For Beauty App)
The market for on-demand is rising rapidly.  This no longer reflects a right reserved for wealthy people.  When growing quantities of developers and service companies enter the on-demand network, many opportunities have bloomed for end-users.  Such as, Uber beauty is an on-demand beauty app that allows users to book appointments through apps and get quick hair and cosmetic services just outside their doorstep.  
It provides a broad range of beauty offerings that would suit the large assortment of customer needs.  To understand it better, look at the below reasons why your business needs to develop Uber-like solutions. 
People prefer mobile phones nowadays to make book appointments regarding almost all from transportation to beauty services. (Especially, in the United States)

It is a unique and specialized platform in a wide variety.

The on-demand organizations actually make it easy for providers and consumers to communicate and support each other as a team.

The on-demand beauty companies not only help many who are seeking to function as self-employed individuals but also do the heavy lifting for existing beauty salons.
What Uber-like apps can offer customers?
Dynamic Analytics

featuring a concise overview of stylist activities, total requests,

booking system

, commissions, most visited locations, and much more.

Profile of stylists containing important details of all service providers such as specialization in the subject line, experience, fees, and contact info in the beauty salon app.
Customer Support team to submit their queries and inquiries to the palm of the hand in any language of countries including English.
In-App Payment

for customers' convenience featuring credit card and debit card payment, net banking,

and e-wallet in one place.

Real-time Notification Alerts

to notify them about booking, permissions, offers, and much more. It helps to make sure that your customers will never miss any updates.

Live Tracking

for customers to identify the service provider in real-time.

Booking History

that allows customers

through the booking system to

check their previous bookings, be it canceled or completed. 

In-app Messages and Calls

that allows delivery drivers to make calls and

inboxes to customers directly from

the

Uber for X salon app

product in case they face a

ny problem to reach the destination.
See, the on-demand service doesn't offer anything new, but 100 percent offers a more convenient way for interaction between the users and the service providers.  The ongoing growth of this unique on-demand market area guarantees the likelihood of existing ones with other providers. 
FAQ
How can Salons Increase Revenue?

The beauty salon business can increase its revenue by automating the workflow and various process by strategizing such as,  

Offer gift cards or gift vouchers 

Create a reference program 

Implement a program called "frequent flyer" 

Turn services into subscriptions 

Implement a reservation program

Credit card payments system

How do Salons Attract More Clients?

Attracting new clients at the beauty salon is a huge issue and I don't want you to be overwhelmed in thoughts.  Here is the list of points you can consider to attract more clients for your beauty salon business. 

Target the right new clients through phone tag

Build awareness through Instagram
Have fresh clients listed on Google
Convert users to customers on your website
Web comments persuade potential clients to book a product
Create a partnership with local professional
Run Facebook advertising

Ask for

salon app

review and referrals to family members & friends

Make sure to never miss the consistency and patience to get the best results out of beauty salons. However, you can consider the Salon Iris app product for your business growth.

Why a Salon Mobile App Will Grow Your Business?

Mobile apps are an intelligent way to keep a record of your meeting, sale item, and bookings, no shows, and more.  It's also advantageous as applications allow consumers to be informed about special deals or discounts. Beauty salon scheduling app products are a breeze for anyone trying to grow business products that something has established itself. 

How Can a Salon POS System Help Me Manage My Beauty Business?

Beauty salon POS systems handle customer and staff scheduling while keeping track of important details about both.  POS systems can track sales reports in file, tips, descriptions, receipts, commissions for employees, simplifying payroll, and taxes through credit card and debit card.  We can also monitor in POS the consumer orders, previous offerings, purchases, and provide insightful recommendations for goods and services at the checkout of ones by the beauty salons app.
Conclusion
Beauty salon mobile application development is growing every day and is becoming extremely relevant for small companies as well. On the corporate side, it is a great resource for email promotions, messaging, and for handling repositories.  It provides comfort and rewards opportunities for beauty device consumers.  So what are you waiting for?  Let's make the beauty salon industry even more effective and smooth by creating a salon scheduling app today for any mobile or iPad. 
This page was last edited on October 23rd, 2020, at 12:40 PM.