11 Best Health Apps for a Healthy Lifestyle Widely Used On iOS and Android Platforms
Take care of your body, it's the only place you have to live- Jim Rohn
A healthy body leads to healthy living and that is made possible by the health apps a revolution in the healthcare and fitness industry.
All of us have taken a gym membership some or the other time in a year.  But we never tend to keep up with it.  Often we need a boost up when it comes to exercising or maintaining a diet.  Basically looking after our health is a task for us.  But in recent years through health apps, it has been possible.
Maintaining a healthy lifestyle has become a trend with the advent of health apps like MyFitnessPal, Headspace, Noom, Fooducate, and many more.  There are app developments that can track and monitor our heart rate, calories, nutrition, activities, yoga, water intake details, and also tracks different fitness regimes.  There are apps that are focused on particular health concerns and eliminate them through video games and are able to change a user's lifestyle pattern.
According to research, the global mhealth apps market is projected to reach USD 236.0 billion by 2026.  This growing number anticipates that millennials are gearing up more and more for their fitness and healthcare management.  If you are someone looking for the best healthcare apps to maintain your body or are a professional fitness expert, a physician, therapists looking for an online platform, herein we have curated the list for you.
In this blog we have prepared a niche of top healthcare apps 2020 for the individuals who are looking to download a specific app and those who want to expand their business and skills online can easily run a competitive analysis from these healthcare app developments.
Introduction
A healthy body and a good lifestyle are on everyone's mind.  Better healthcare can lead to lower hospital bills, healthier life, and living.  With this selection of apps for fitness, an individual will get the support to conquer the many difficulties faced to have the timely symptoms notification/alert and best health.  These apps are a combination of meal plans, curated food items, tracking food intake, noting the eating habits, with integration to wearable devices like Apple watch.
At Space-O Technologies, we develop custom mobile and web-based healthcare software solutions for clinics and hospitals, nutritionists, physiotherapy centers, to deliver benefits like inventory management, patient engagement, managing health records, tracking healthcare, medical billing, and revenue cycle.
Now, after knowing a bit about us, let's have a look at the fitness apps and know about their pros-cons, app store ratings, and much more.
11 Best Health Apps
App Name
Features
App Store Link
Play Store Link
MyFitnessPal

Simple barcode scanner to that is able to recognize over 4 million food items
Allows users to import their recipes on the online platform
Calculates calories, tracks nutritions and also tracks the water intake
It consists of a macro tracker which calculates the macros in meals and food
A user can set his goals and customize his food diary along with setting up exercises

Headspace

Provides users with hundreds of guided meditations
SOS sessions for panic or anxiety moments
Track the meditation and its progress
User can add mindful minutes to Apple Health
Mindfulness experts to train and guide the users

Sleep Cycle

Integration of sound technology or accelerometer that helps in sleep analysis
It shows the daily progress through graphs and statistics
A user can custom set his wake-up window
Monitors heart rate, compares data and analyzes sleep as per the weather conditions
Export excel sheet with the sleeping data to study it properly

Fooducate

A user can track food intake, exercise, quality of calories
Seamlessly integrates with Apple Health app
Expert nutritionist tips for diet and nutrients
A user can scan to discover information like product nutrition panels and ingredient lists
Customized fooducate diet plans for premium subscribers

Happify

Personalize happiness tracker created by experts
The meditation app has guided relaxation and meditation sessions
Gain insight and progress through graphs
Unlimited games and activities to overcome negative thoughts

HealthTap

24/7 on-demand doctor access (virtual doctor visits)
Allows users to get personalized answers from the doctors in less than 24 hours
Accessibility of guidelines to care on hundreds of topics and conditions
The healthcare app builds health dossier and stores all the data in one place
The doctors can recommend the case to other doctors and also prescribe lab tests.

Nudge

Personalized health tracking with a coach
It connects with all wearable and healthcare tracking devices
Shows trending activity and steps in a graph representation
Daily tracker to get accurate information on steps, meditation, calories
AI chatbot for a quick consultation with the coach

Fitbit Coach

Allows users with an audio coaching session for better endurance and speed
New workouts are added regularly giving better choice to the users
Recommended workouts based on a user's daily activity
Customized video sessions that help a user to follow the exercises properly
The app has integrated music in the form of Fitbit radio for better motivation workouts

Lifesum

The app automatically applies free shipping coupon codes
The user can place all the items in one cart even if they are from different stores
A calorie counter and macro calculator keeps an accurate count of macros, nutrition grade, calories
Graph representation to measure the diet goals
Barcode scanner for easy food tracking

Noom

Flexible coaching designed to meet short term-long term diet goals
Personalized coaching and feedback from the coach
The health benefits of customized meal plans and workout plans
Food logging options and barcodes to make the user experience better

FIIT

It connects with a varied range of wearable devices
24/7 customer support service
It allows users to join an online community for accountability
The application can be easily connected to a TV or laptop to enjoy the workout on big screens
Scheduled workout classes with live leaderboard facility
#1 MyFitnessPal app
MyFitnessPal application is a free diet and fitner app that tracks food intake. It engages users with fine gamification and provides users with specific fitness goals, accounts for your workouts, and helps manage your diet to stay on track every day.  The app offers a database over 11 million foods, a built-in recipe importer that lets the users track any recipe from the web.  It integrates with Apple HealthKit and Google Fit.
Ratings: 4.5 (Google Play), 4.7 (Apple app store)
Total downloads:  over 50,000,000
Total funding: In 2015 when it was acquired by Armour that raised $18 million funding
Subscription: free
Source: MyFitnessPal
Let's have a look at the healthcare application's pros and cons.
Pros
Cons

It is an amazing free tool to track/monitor the foods an individual consumes
It breaks down the information into multiple charts and graphs is a phenomenal resource
The macro breakdown and pre imputed serving sizes teach portion control and balance

The calorie adjustment functionality removes previous efforts on steps
The UI constantly freezes because of the loading ads in real-time
No seamless navigation in the app
#2 Headspace app
Headspace is a mindfulness application with hundreds of guided meditations consisting of managing stress to anxiety to sleep problems.  The app offers SOS meditation for when the users are on the go and want to practice their meditation.  It provides users with courses, real-time stories, expert advice, and other mindful exercise programs.
Ratings: 3.5 (Google Play), 4.9 (Apple app store)
Total downloads: over 10,000,000
Total funding: $168.2M
Subscription: $12.99 per month, $69.99 per year
Source: Headspace
Let's have a look at it's pros-cons.
Pros
Cons

The application has intuitive UI/UX
The navigation of the app is seamless
In-app downloads are super quick

It is an expensive application
The user cannot make his own favorites list for meditation
The app does not record the whole meditation and there is no way of marking the lesson complete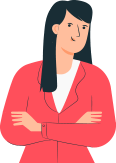 Do you have a health app idea in mind? Discuss it with us.
#3 Sleep Cycle app
Sleep Cycle is a wellness application that tracks the sleep system through a smart alarm clock.  The health and fitness app tracks the quality of sleep as well as the sleeping heart rate.  Its most unique feature in that it wakes a user during their lightest sleep phase in the morning, making them feel more energetic and ready to tackle the day ahead.   In other functionality, it monitors sleep patterns and tracks the data to help sleep well for the next day.
Ratings: 4.5 (Google Play), 4.7 (Apple app store)
Total downloads: over 5,000,000
Subscription: £29.99 per year
Source: Sleep Cycle
Let's have a look at its pros and cons.
Pros
Cons

The functionalities of the app are much easier and effective
No annoying reminders every time a user opens the app
It easily integrates with Google Fit

The application does not set the alarm off if a user isn't in a waking phase near there
The premium features are quite expensive as compared to the other applications
The alarm is too low to hear and it's not easy to configure
#4 Fooducate
As the name suggests, it is a weight loss app that tracks calories, macros, and workouts.  The app educates users to buy apt nutritive products according to their diet.  It also has a barcode scanner that can scan over 25,000 products and learn about the pros and cons of the product, and choose the healthiest option for the body.  The eat healthy app has managed to help millions of people improve their healthcare.  It has also won first prize for US Surgeon General Healthy App Challenge.
Ratings: 4.4 (Google Play), 4.7 (Apple app store)
Total downloads: over 1,000,000
Total funding: $50K
In-app purchases: vary from $3.99 to $89
Source: Fooducate
Let's have a look at its pros and cons.
Pros
Cons

Allows users to set their daily goals and also makes it easy to do small changes and boost nutritions
The application provides users with alternatives to their favorite food in the form of recipes and other healthy things
Easy to track food intake and pair it with exercise to see the impact on total intake

There is no way a user can manually put his own macros for missing products and not just calories
The customer service is very poor
No accurate information on a product's nutrition
#5 Happify app
This is one of the best meditation apps which is science-based activities and games to reduce stress, and other heart diseases, cancer, lung ailments, accidents, or suicide.  It is a hub for all mental health issues to help users overcome their negative thoughts and gain more resilience.  Happify app is developed by leading scientists and experts in the fields of positive psychology, mindfulness, and cognitive-behavioral therapy.
Ratings: 3.9 (Google Play), 4.5 (Apple app store)
Total downloads: over 500,000
Total funding: $25.5M
Subscriptions: $139.99 per year, $14.99 per month, $449.99 lifetime
Source: Happify
Let's have a look at its pros-cons.
Pros
Cons

It has an intuitive UI/UX which engages more audience
It has become a great learning experience and stress buster for users
It has a pretty good navigational functionalities

The AI interface does not lend itself to genuine soul searching
The application needs to update personal quality quiz
The free version is too limited and the premium is far too expensive
#6 HealthTap app
It is a telemedicine app, that helps users to virtually consult professional doctors instead of searching on Google and wasting time for the same.  The application allows 24/7 access from a smartphone or tablet.  If a user has any problem in exposing his identity to other sick people then through such mhealth apps he can consult a doctor anytime, anywhere.  The patients can get required medications related to allergies or can also discuss their cardio, cholesterol issues by a virtual appointment.
Ratings: 4.4 (Google Play), 4.4 (Apple app store)
Total downloads: over 1,000,000
Total funding: $88.3M
Source: HealthTap
Let's have a look at its pros-cons.
Pros
Cons

The privacy terms are met by the application
The question submission in a forum to a doctor helps a lot of users get rid of their confusions
It is very accurate as it provides detailed results and solutions to all problems

Symptom checker needs further enhancement
The app freezes and has loading problems
It is expensive to ask a question through the app, thus, consulting a doctor inperson is affordable
With the coronavirus pandemic, people all over the world have discovered the best health and fitness apps that help them with strength training and mind balancing indoors.  They are easily able to keep a count of calories through a calorie counter app and other diet apps to achieve their diet goals.  If you are someone aiming to develop a diet app or any other fitness app we have curated a diet app idea for you which will help your profession in the COVID-19 times.
#7 Nudge app
This is an online healthcare platform that allows users to connect with their personal coaches and meet their fitness goals.  A personal trainer guides the online audience to attain the lifestyle changes by changing their eating habits, body shape and prepares them for life challenges & tasks.  The application conveniently integrates with other health apps like Garmin and Withings to know the user's overall 30 days performance and health data.  It tracks activities on Google Fit, Fitbit, or other healthcare tracking devices for better study of a user's health.
Ratings: 3.9 (Google Paly), 2.8 (Apple app store)
Total downloads: over 50,000
Total funding: $1.4M
Subscription: free
Source: Nudge
Let's have a look at its pros and cons.
Pros
Cons

Easy to use and simple interface
A user can connect to several wearables from one platform which makes easy access to information for them
One can track basic health-promoting activities

It relies too much on manual entry of data
The application has functionality and navigation errors
An individual cannot use the app with an invite ID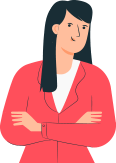 Do you have an app idea for the health and fitness industry?
#8 Fitbit Coach app
This is an app for fitness with dynamic workouts and constant tracking of an online user's fitness goal.  It recommends exercises based on daily activity tracked by the Fitbit device and the app also gives personalized guidance through video workouts to build muscle.  It is a multilinguistic app in English, French, German, Portuguese, and Spanish.
Ratings: 4.3 (Google Play), 3.6 (Apple app store)
Total downloads: over 1,000,000
Total funding: $66M over four rounds
Subscription: $40 per year, $8 per month
Source: Fitbit Coach
Let's have a look at its pros and cons.
Pros
Cons

It has a huge workout database from a 5-minute workout to a 45-minute workout
The application tailors the exercises as per the individual's daily activity and goals
In-app navigation is intuitive that provides users a great user experience

Does not sync with Fitbit when a user redo a session
It has video downloading and streaming issues
The application is poorly designed
#9 Lifesum app
This app is an amalgamation of diet plan, food diary, macro calculator, calorie counter, and healthy recipes.  If an individual wants a perfect diet plan and needs a health tracker then this application provides him with both the functionalities.  It educates the users about the small wrong habits while eating which makes a huge difference in becoming happier and healthier.   There are over 40 million people using the app, it also integrates with Google Fit and S Health and imports fitness data to the application.  It also has in-app purchases for better user engagement.
Ratings: 4.4 (Google Play), 4.6 (Apple app store)
Total downloads: over 10,000,000
Total funding: $21.7M
Source: Lifesum
Let's have a look at its pros-cons.
Pros
Cons

The application supports personal plans and tracks weight linked to Google Fit
It contains a manageable calorie tracker, a lot of diet plans, an array of recipes, and a handy water intake tracker
It has a great design and an aggressive upgrade push

It needs to support more languages on the food search
The Fitbit data is imported and is unable to export food data, making sync functionality useless
Fitness tracker needs to be updated
#10 Noom app
The Noom application is the leading nutrition apps that focus on weight loss.  For instance, if someone is moving towards a new diet from an existing one, he might need some help in figuring out protein intake and other nutrition information & needs.  This application plans the diets according to the individual requirements.
Ratings: 4.3 (Google Play), 4.7 (Apple app store)
Total downloads: over 10,000,000
Total funding: 114.7M
Source: Noom
If you are unsure about the application idea, we have curated some of the best idea for an app.  This will definitely help you with some or the other online business plans.  Now, let's have a look at the healthcare app's pros and cons.
Pros
Cons

Easy to use, encouraging, helpful lessons and quizzes
Great experience with the psychological part help, helps to reevaluate how one looks at food
It gives you real-time tracking toward your weight goal, food, and meals

There are less vegan options
The application does not connect accurately with the wearable devices
It should have a searchable food database without having a log it a few typos
#11 FIIT app
It is the best workout app, which allows users to challenge their friends from around the world.  The app improves an individual's strength, flexibility, and de-stresses with high-quality workouts & a training program along with professional trainers.  The providers also allow users to see live stats and track progress when they connect with over 25 compatible fitness trackers.  It also has in-app purchases for better user experience and feature functionality.
Ratings: 4.8 (Google Play), 4.9 (Apple app store)
Total downloads: over 10,000
Total funding: £2.4M
Source:FIIT
Let's have a look at its pros-cons.
Pros
Cons

The workout classes can be filtered by durations
Hands-on support available with a chat service with very quick responses
The application is easy to navigate and slick and the trainers are brilliant

It is hard to find a specific type of classes together
The fitness tracker does not track steps
There should be a filter and sort by when you go into a different area other than the home screen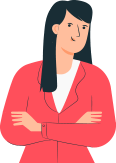 Want to build a health app with similar features and functionalities?
Trending Technology Used in Healthcare Apps
Telemedicine:
What if someone wants to urgently consult a doctor but he is not in town or what if the problem is not that big that one has to go to the clinic for a checkup.  For this situation, the telemedicine programs work great and have revolutionized the healthcare industry.  These apps allow users to remotely contact the doctors without visiting their vicinity, which helps the users when the world is facing such flu/pandemic like COVID-19.  It is an easy accessibility to professional doctors.
So if you are searching for a healthcare application, then make sure that you look for the one with doctors on demand or telemedicine facility to meet the doctors virtually.  And if you are someone planning to build an app for healthcare, then this is a very useful technology to keep in mind while deciding the features.
Blockchain technology:
This technology is a decentralized data technology that preserves the patient data from all kinds of threats and vulnerabilities concerning security.  It allows open access of information to all the stakeholders with all rights reserved within an organization.  The technology controls access through secure encryption and prevents any type of data theft.  It is the safest way to protect a patient's data under all rights reserved Claus when using this digital evolution.
Thus, if you use this technology, your online audience, will be ensured about their information security and your health application will never be questioned on its credibility.  You will also earn your share of online goodwill and brand recognition by using such technology.
Internet of Things (IoT)
IoT describes the connectivity between multiple computers or devices over the internet.  This technology can reshape the development of a healthcare application, as a developer has to integrate a particular medical device or even a Fitbit to the mobile phone, that could help users as well as doctors to monitor data more accurately.  Insulin pen-like Gocap and Inpen already use this technology to keep a track of user's health and give alerts about the bodily changes instantly.
Our iOS developers believe that IoT technology has a long way to go with rapid growth in wearable devices and healthcare awareness.  People are now conscious about their body, food intake, and above all, they have a wish to live a little longer and healthier.  Thus, this technology can gather insane data at a time and help doctors and patients for treatment and other food recommendations without any delay.
FAQ
1. What is mhealth app?
It is a general term for wireless technology in medical care.  The use of mobile devices to educate consumers about healthcare services is the primary objective of such applications.  It also provides disease surveillance, treatment support, and other chronic disease management.
2. What are the best free health apps?
MyFitnessPal
Headspace
Fit Plan
Sleep Cycle
Charity Miles
Fooducate
8Fit
Happify
HealthTap
3. How many health apps are there 2020?
The total number of apps health is 4,00,000 but not every app is successful.  This genre has a lot of opportunities but one needs to thoroughly study his audience and its requirements before developing and deploying online healthcare applications.
4. How do health apps make money?
In-app advertisement: Advertisers like pharmaceutical agencies, doctors on demand, gyms, are likely to pay for advertising or to appear on a healthcare app and get exposure to their targeted audience in the form of videos, beginners guide tips, and more.
In-app purchases: The in-app purchases provide users with advanced features that can track down more niches of their body or even a professional consultation which they will pay for, for their own benefits.
Sponsorships: Businesses whose audiences will be on the telemedical platform will lend sponsorships to get a loyal consumer base for their business.
Monetization of collected data: The application owners can easily sell the database to the apt businesses and earn their share.
mail
Conclusion
If you are looking for the best health apps or want to build a health app, after reading this blog you might have the apt data for decision-making.  The trends of the online healthcare sector are going to increase in the coming years amidst of viruses/flu/pandemics.  The millennials have now using smartphones to schedule appointments and meet the doctors virtually instead of visiting their clinic.
So, if you are eyeing this industry with a concept to expand your professional business, then it will turn out to be a boon for you.  At Space-O Technologies we consult your queries and confusions for 30 minutes absolutely free if you have any query about the cost to develop health app, healthcare app development, how much time will it take to make an app like MyFitnessPal, discuss other features & functionalities like health news or daily news feed, bug fixes in Android or iOS in an application, you can approach us.  Fill the contact us form with your requirements and our experts will get back to you shortly.
This page was last edited on June 2nd, 2020, at 9:01 AM.