11 Best Health Apps for a Healthy Lifestyle Widely Used On iOS and Android Platforms
Take care of your body; it's the only place you have to live- Jim Rohn.
A healthy body leads to healthy living. Today, it becomes possible with health apps, a revolution in the health maintenance and fitness industry.
All of us have taken a gym membership some or the other time in a year.  But we never tend to keep up with it.  Often we need a boost up when exercising or maintaining a diet—looking after our health is a task.  But in recent years, through the health app, it has been possible.
Maintaining a healthy lifestyle has become a trend with the advent of health app like MyFitnessPal, Headspace, Noom, Fooducate, and many more.  Apps can track and monitor something like our heart rate, calories, fat, nutrition, tasks, yoga poses, water intake details, and follow different gym fitness regimes.  Some apps focus on particular health concerns and eliminate them by using video games and changing a user's lifestyle pattern.   
According to research, the global mhealth apps market projects to reach USD 236.0 billion by 2026.  This growing number anticipates that millennials are gearing up more and more for their fitness and health maintenance management. For example, you are looking for the best health maintenance apps to maintain your body or are a professional fitness expert, a physician, or therapists opting for an online platform, herein we have curated the list of an app for you.  
In this blog, we have prepared a niche of top health maintenance apps 2020 for individuals looking forward to downloading health apps that claim to provide results. Those who want to expand their business and skills online can smoothly run a competitive analysis from these healthcare app developments.
Introduction
A healthy body and a good lifestyle are on everyone's mind.  Better health maintenance can lead to lower hospital bills, healthier life, and living.  By selecting appropriate fitness apps, an individual will get the support to conquer the many difficulties faced to have the timely symptoms notification/alert.  These apps are a mix of anything that consists of meal plans, curated food recommendations, tracking food intake, noting the eating habits, with integration to wearables like the Apple Watch. 
We develop custom mobile and web-based health maintenance software solutions for clinics, hospitals, nutritionists, and physiotherapy centers at Space-O Canada. In addition to it, these apps, we create useful ones that deliver benefits like inventory management, patient engagement, managing health records, tracking health maintenance products, medical billing, and understanding revenue cycle.  
Now, after knowing a bit about us, let's have a look at the fitness apps and know about their pros-cons, app store ratings, and much more.
11 Best Health Apps
App Name
Features
App Store Link
Play Store Link
MyFitnessPal

A simple barcode scanner thing that can recognize over 4 million foods items

Allows users to import their recipes on the online platform

Calculates calories, track nutrition, and also tracks the reading of water intake

It consists of macro trackers which calculates the macros in meal and food journey

A user can set his goals and

customize

his food diary along with setting up exercises

Headspace

Provides users with hundreds of guided meditations

Emergency SOS sessions for panic or anxiety moments

Track the meditation, score, and its resource progress

Functions to add mindful minutes to Apple Health

Mindfulness experts to train and guide the users

Sleep Cycle

Integration of sound analysis technology or accelerometer that helps in sleep analysis

The sleep tracking info plan shows the daily progress through graphs and statistics 

Custom setting of the wake-up window and well being

Monitors heart rate reading compares data and analyzes sleep as per the weather conditions

Export excel sheet with the sleeping data to study and research it properly 

Fooducate

Track food and snacks intake, exercise scale, body weight, and quality of calories

Seamlessly integrates

with the Apple Heal

th app

Expert nutritionist advice for taking foods, diet, and nutrients

Scan to discover health information like product nutrition panels and ingredients lists

Customized fooducate diet plans for premium subscribers for weight gain/loss patient care for a specific duration

Happify

Personalized happiness tracking created by the expert and editor 

The meditation app has guided relaxation and meditation sessions

Figure out insight and progress through graphs 

Bunch of gaming and tasks to overcome negative thoughts and the sense in the mind

Better user engagement using in-built in-app purchases

HealthTap

24/7 on-demand doctor access (virtual doctor visits)

Allows a

personalized

answer from the doctors in less than 24 hours

Accessibility of guidelines to care routine on hundreds of topics and conditions

The health maintenance app builds a health dossier, stores all the data and metrics in one place 

The team of doctors can recommend the case to others and also advise some lab tests.

Supports in-app purchases for enhancing the better experience

Nudge

Personalized health tracking with coaching advice and training program

It connects with all wearable and healthcare tracking devices
Shows trending activity and steps in a graph representation

Daily tracker to get accurate information on

actions

, meditation, calories

AI chatbot for a quick consultation with the coach and instructor

Supports in-app purchases

Fitbit Coach

Allows users with an audio coaching session for better endurance, feeling, and speed

Additional new workouts to give a better choice to the users to use

Recommended workouts that match a user's daily basis activity

Customized video sessions that help a user to follow the exercises properly

The app possesses in-app purchases with integrated music in the form of Fitbit radio for better motivation workouts

Lifesum

The app automatically applies free shipping coupon codes

Place food item/product in one cart and menu even if they are from different stores

A calorie counter and macro calculator keeps an accurate count of macros, nutrition grade, and calories

Graph representation to measure numbers of diet goals 

Barcode scanner for easy food items tracking

Noom

Flexible coaching designed to meet short term-long term diet goals

Personalized coaching and value feedback from the coach

The health benefits of customized meal plans and workout plans

Food logging options, alternatives, and barcodes to make the user experience better

FIIT

It connects with the many varied-range of wearable devices

24/7 customer support service
It allows users to join an online community for accountability
The application can be easily connected to a TV or laptop to enjoy the workout on big screens
Scheduled workout classes with live leaderboard facility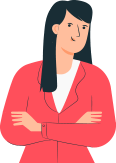 Want to build a health app with similar features and functionalities?
Trending Technology Used in Healthcare Apps
Telemedicine:
What if someone wants to consult a doctor urgently, but he is not in town, or what if the problem is not that big that one has to go to the clinic for a checkup.  For this situation, the telemedicine programs work great and have revolutionized the health maintenance industry.  These apps allow users to remotely contact the doctors and dieticians without visiting their vicinity, which helps them when the world is facing such flu/pandemic like COVID-19.  It is an easy accessibility to professional doctors.
So if you are searching for a women's or men's health maintenance application, then make sure that you look for the one with doctors on-demand or telemedicine facility to meet them virtually on behalf of the commission.  And if you are someone planning to build an app for health maintenance, this is a beneficial technology to keep in mind while deciding the features.
Blockchain technology:
This technology is a decentralized data technology that preserves the patient data from all kinds of threats and vulnerabilities concerning security.  It allows open access of information to all the stakeholders with all rights reserved within an organization.  The technology controls access through secure encryption and prevents any type of data theft.  It is the safest road to protect a patient's data under all rights reserved Claus when using this digital media evolution.
Thus, if you use this technology, your online audience will be ensured about their information security, and your women's or men's health app will never question its credibility.  You will also earn your share of commission, online goodwill, and brand recognition by taking into account such technology. 
Internet of Things (IoT):
IoT describes the connectivity between multiple computers over the internet.  This technology can reshape the development of a health maintenance application. A developer has to integrate a particular medical device or even a Fitbit to the mobile phones, which could help users and doctors monitor data glance, side history, contacts, fingertips, videos, pictures, and photos of glasses more accurately.  Insulin pen-like Gocap and InPen already use this technology to keep track of the user's healthyout and give alerts about the bodily changes instantly.
Our iOS developers believe that IoT technology has a long way to go with rapid growth in wearable devices and healthcare awareness.  People are now conscious about their body, food intake, and above all, they have a wish to live a little longer and healthier.  Thus, this technology has the ability to gather insane data at a time and help doctors and patients for a matter of treatment and other food recommendations without any delay.
FAQ
What is mhealth app?

It is a general term for wireless technology in the area of medical care.  The use of mobile devices to educate consumers about health maintenance services is the primary objective of such applications.  It also provides disease and diagnosis surveillance, prevention tips, tools, treatment support, and other chronic disease management.

What are the best free health apps?

MyFitnessPal
Headspace
Fit Plan
Sleep Cycle
Charity Miles

Strava

Pocket Yoga

Yoga Studio

Shopwell

8fit

How many health apps are there 2020?

The total number of apps health is 4,00,000 but not every app is successful.  This genre has many opportunities, but one opts to thoroughly study his audience and its requirements before developing and deploying cost-effective online health maintenance applications.

How do health apps make money?

In-app advertisement:

Advertisers, partners, and sponsors like pharmaceutical agencies, doctors, and dieticians on demand, the gym is likely to pay for advertising or appear on a health maintenance app and get exposure to their targeted audience in the form of videos, beginners' guide tips, and many more related to advertisement concerns.

In-app purchases: The in-app purchases provide users with advanced features that can track down many more niches of their body, treatment measures, prevention tips, or even a professional consultation. They will pay prices for the benefits they use.

Sponsorships: Businesses whose audiences will be on the telemedical platform will lend different types of sponsorships and emergency funds to get a loyal consumer base. 

The monetization

of collected data:

The free app owners can quickly sell the database to qualified businesses and earn their share and commissions to make the training program and affiliate marketing programs

Conclusion
If you are looking for the best health app or want to build a new one, you might have the pertinent data to use for decision-making after reading this article.  The online health maintenance sector trends will increase in the coming years amidst viruses/flu/pandemics through multiple innovative ways. The millennials are now using smartphones to schedule appointments, meet the doctors, and connect with pharmacy virtually instead of visiting their clinic.
So, if you are eyeing this industry with a concept to expand your professional business, then it will turn out to be a boon for you to use.  At Space-O Canada, we reply to your queries and confusion for 30 minutes without a single price if you hasten the cost to develop health maintenance app development. In addition to it, if you are planning to make a health app like MyFitnessPal, or discuss other features & functionalities like health news or daily news feed, bug fixes in Android or iOS in an application, you can approach us.  Fill the contact us form with your requirements, and our experts will get back to you shortly.
This page was last edited on September 29th, 2020, at 12:40 PM.