10 of the World's Best Shopping Apps to Buy Online in 2020
With the advent of Ecommerce platforms like Amazon, eBay, Instacart, people are no longer relying on brick and mortar shops. People have perceived the trends of online shopping, home deliveries, and maintained social distancing amidst COVID. Online shopping apps are a boon for startups, retail owners, entrepreneurs as they are able to relate with a bigger customer pool, supply and demand chain is managed, inventories are managed well in advance, financial and consumer databases are also managed in real-time.
One of the biggest shifts in shopping behavior is because of the coronavirus pandemic. With countries across the globe imposing lockdowns and safety measures in the form of social isolation, contactless deliveries through shopping apps have become the talk of the town word, and buying online has become the new normal. This is just the beginning of how the world has started digitizing all the necessary services and things to be safe and carry on with the routine.
So, if you are a store for clothes or home decor or groceries, planning to save money on your brick and mortar electricity, employees, shop rent, or trying to deal with the loss caused by any pandemic like corona, then you have an opportunity of developing the best Ecommerce app like Amazon, Instacart, Wish. Now, without doing further due, let's have a look at some of the best shopping apps and things consumers look for in an ideal shopping app which will help you in competitive analysis and building an engaging user-friendly online store for users.
Introduction
According to Harvard research, online consumer behavior (shopping habits) depends highly on trust and an app or website's structural assurance such as in-app navigation, encryption, and security, privacy policy, return guarantees. They also tend to purchase intuitively via personal experiences and word of mouth advertising.
Why are we talking about consumer behavior? If you are someone looking to develop an Ecommerce platform, then you need to understand your target audience and study their consumer behavior before planning an app UI/UX.
"When life gives you a lemon, you make lemonade"- for you an online expansion is a lemonade. The online shopping and ecommerce market is increasing rapidly. Why would anyone go out if the entire malls and superstores have fitted into the 5-inch screens that you can not stay away from? It is no news that people prefer mobile shopping apps over physical shopping when they don't have time or are too tired from all the other activities. The global e-retail sales are projected to reach up to 4.8 trillion U.S. dollars by 2021.
Being an experienced mobile app development company we follow an app development process from clientele consultation to app idea feasibility & analysis to deploying it on app stores. Our app developers along with the marketing team have curated a list of top shopping apps 2020 which will help you analyze your competitors and create a successful shopping app development.
10 Best Shopping Apps in 2020
App Name
Features
App Store Link
Play Store Link
Amazon

Voice assistance shopping through Alexa
Reordering products, wish list, order tracking via GPS locator
Price comparisons and buy products by the barcode scanner
Send and share links via social media integration
Online payment options are securely encrypted
Automatic shipment notifications

Wish

Track order in real-time with GPS navigator
Faster delivery in the form of 'Wish Express' feature
Earn points and redeem via discount coupons for a better user engagement
24/7 customer service at a user's disposal
Customers can write a review, post photos and videos of their purchases

Letgo

A user can discover stuff from nearby for sales
The application has a fun, intuitive, and simple user interface
It keeps an online garage sale for better user engagement
Automatically titles and categorizes listing for the online sellers
The users take advantage of the barter system too

RentThe Runway

A user can choose a dress and can rent it for 4 days with a backup size included automatically
Unlimited access, free shipping, and insurance & dry cleaning
The customers can cancel or pause their membership anytime
Browsing current styles and fashion designers
Search filters by fit and color

–
Chairish

Over 1000 new items are added daily to the application browser
AR-based 'view in your space' feature helps users to make a purchase decision
Tag favorite dealers, brands, and collections
A buyer can directly communicate with sellers for offers or best deals
Tracking the listings and notification alerts for offer prices

–
Poshmark

Users can shop and sell items just a tap away
The customers can showcase their wardrobe on virtual posh parties
Connect with other users for better pricing opportunity
Review and rating of the buyers

eBay

Simple barcodes scanning can sell the items at ease
Browsing, listing, selling, are done intuitively in the application
Real-time countdown on auctions
Notification alerts to update users for best buy items, auctions, sale
Secured online payments in the application

Etsy

A user can save, shop, favorite an item, accurately in the app
It is a multilingual app with languages like English, German, French, Dutch, Italian, Spanish, and Japanese
In-app call/messaging to shop owner for any query
Notification for order tracking, upcoming events, deal alerts, and payments
Curated recommendations after studying the customer's in-app browsing

Honey

The application automatically applies free shipping coupon codes
The user can place all the items in one cart even if they are from different stores
Daily new stores are added for better shopping option
Push notifications for price drop

Wayfair

Real-time tracking orders with their respective updates
AR technology is used to see the life-sized versions of the products in a user's space
Save and share favorite decor item and furniture
Schedule deliveries in advance
'What's New' feature is to see the latest stuff on the application
#1 Amazon
There is no surprise that the first name on the list is Amazon. Amazon.com was founded on July 5, 1994, in Bellevue, Washington, the United States by Jeff Bezos.
It had been initially started as an online marketplace for books. Now, you name it, think of it- shop for clothing, electronics, software, beauty products, video games, apparel, furniture, food, toys, jewelry, everything!
This eCommerce application provides a range of services- AmazonFresh, Amazon Prime, Alexa, Appstore, Kindle, Music, Amazon Digital Game Store, and many more. Started in a small room, it has now become the best shopping experience for customers and serves the United States, the United Kingdom, France, Ireland, Canada, Germany, Spain, Italy, Australia, Japan, China, India, and Mexico.
It is not even needed to say that it is the world's largest eCommerce marketplace with $253.9 B in revenue. The latest funding round was on October 22, 2019, which was $55,000,000. However, the last significant fundraising Amazon did pre-IPO was in June 1996 when KPCB put in $8M.
Source: Amazon
Let's have a look at its pros and cons.
Pros
Cons

The in-app navigation provides a user-friendly experience
The application has engaging UI which makes easy for users to find things and complete their shopping list fast
Search filters are accurate and show the required results to the online users

Application drains the mobile battery life
The app oversized images in the search mode which annoys the users
Customer service is not up to the mark
#2 Wish
Second, on our list is one of the best shopping apps is the well-known Wish application.
Wish founded in 2010 by Piotr Szulczewski (CEO) and Danny Zhang (former CTO) has headquarters in San Francisco. Wish is the third-biggest e-commerce marketplace in the United States by sales.
This buying and selling application facilitates transactions between both the parties. Not only that, but the Wish app was also the most downloaded shopping app in the world in 2018 as well as in 2019. In fact, around 90 million people worldwide use it at least once a month.
Wish has received a total funding of about $1.18 billion till now. In the year 2018, Wish almost doubled its revenue to a whopping $1.9 billion. This buying and selling application is now being valued at $11.2 billion.
The founders are known as the millionaires that defied Amazon for a reason. If you are thinking of making an app like Wish with similar features and thinking about its cost then you should consult our expert app developers who will guide you along the process.
Source: Wish
Let's have a look at the pros-cons.
Pros
Cons

Easy refunds on items customers didn't like after receiving them
The users can create and name a different wish list, track orders, view order history
UI/UX is efficiently designed to navigate users intuitively

The application has no sorting feature
It has loading issues along with product display problems
The tracking information is not accurate compared to other application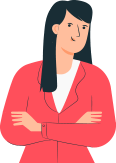 Want to develop an Ecommerce platform for your business?
#3 Letgo
Next up on the list is Letgo.
With a different concept than both Amazon and Wish, this app has gained traction from a lot of users. This buy-sell app makes shopping affordable and fun.
Launched in January 2015 by Alec Oxenford, former CEO of OLX, the app initially targeted the U.S. market only. Later it has expanded to countries of the US, Norway, and Canada among others.
The name suggests that people can use this app to sell stuff online, whatever they don't need anymore, and can be used by someone else. "One man's trash is another man's treasure", right?
Letgo has received a total funding amount of Letgo has $975 million till now. The annual revenue it generates is estimated to be around $5 million and was valued at more than $1 billion in 2018.
Do you feel it is now time to think about how to create an app like Letgo? We have prepared a guide on the shopping app which will help you in estimating the cost to develop an exchange app platform.
Source: Letgo
Let's have a look at the pros and cons.
Pros
Cons

An intuitive exchange platform
The users can check each others profile, reviews, ratings and chat with them
Online payment integration is also securely encrypted

There are location and listing errors
Automated deletion of product ads without the approval of sellers
No specific categories even after a specific selection of the users
#4 RentTheRunway
What if someone is not ready to buy anything online? What if he/she wants to just rent something really expensive that they can afford only once?
Here is your answer- RentTheRunway app. The app was co-founded by women entrepreneurs to solve the problems of modern-day women.
The app lets users rent out luxurious and expensive apparel and accessories that most women would not prefer to buy. What's the point of keeping wearing the same thing again and again, right?
Founded on November 9, 2009, by Jennifer Fleiss and Jennifer Hyman, the app had earned  $100 million in revenue by 2018. Yes, in just 9 years! While the total funding amount is $541.2 million.
The headquarters is in New York, the United States but the app serves most of the North American continent.
Source: RentTheRunway
Let's have a look at the pros-cons.
Pros
Cons

Rental clothes delivered at the doorsteps with proper dry cleaning
Search filters show the accurate results and increases the user engagement
The UI of the app is intuitively designed for user-friendly experiences

Customer service is not helpful
Online delivery service is not upto the mark
Search filters should be upgraded for better browsing experience in the app
#5 Chairish
This one is the most distinctive app on our list of the best shopping apps. This app helps people who might want to give their house a little redo or revamp it completely.
It will help you find vintage furniture, art, and home decor accessories, he has to get a profile on this app. Also, they can sell their items if they wish.
The app was founded by Andy Denmark, Anna Brockway, Eric Grosse, and Gregg Brockway in the San Francisco Bay Area, the Western United States in 2013. The company has raised total funding of around $17 million till now.
Moreover, Chairish was valued between $50 to $100 million in 2018 and generates a revenue of at least $4 million annually.
Source: Chairish
Let's have a look at its pros and cons.
Pros
Cons

There are no listing fees charged to the sellers
Snap a photo and write a small description about it for selling on the platform
Manage offers and payments online without any fraudulent activities

Customer service is very poor
Scheduled deliveries facility is not upto the mark
No notifications for order status
#6 Poshmark
This is one of the best stores apps in its category. This unique app lets users buy luxurious, designer clothing, and posh clothing items and accessories at great discounts. How?
Well, if users don't have a problem with pre-owned apparel (also get discounts up to 90%), then this is the app for them to look for.
What's more? One of the most amazing aspects of the Poshmark app is the feature of 'Posh Parties', which are virtual showcases of the users' wardrobes. It can't get more interesting than this.
Chetan Pungaliya, Gautam Golwala, Manish Chandra, and Tracy Sun founded it in the San Francisco Bay Area, Silicon Valley on February 1, 2011. Since then it has received a funding of $153 million.
The luxury shopping app had racked up an estimated $140 million in revenue in 2018. In fact, according to Reuters, the company recently raised $87.5 million at a valuation of nearly $600 million in November.
Source: Poshmark
Let's have a look at the pros-cons.
Pros
Cons

The app has a great shopping experience for users
Free unlimited listing and 20% commission fee once an item sells
My size functionality has clothing with accurate sizes for every body type

High selling fees and poor customer service
No option to upload multiple photos at once
Listings are not deleted at once and there is no closed wide sale allowed in the app
#7 eBay
This is one of the leading online platforms when it comes to C to C or B to C services. eBay was founded in 1995 by Pierre Omidyar. The Ecommerce platform is based in San Jose, California. The online store operates around 33 countries, as of 2018.
Users can buy and sell their products on eBay. The shopping app has evolved and expanded by including 'buy it now' by Universal Product Code, ISBN, or other kinds of SKU numbers. From last update the revenue of the online shopping business is US$10.746 billion (2018).
So if you have a shopping app idea make sure you amalgamate the exchange, buying, and selling platform. You also need to study the app properly. The app's loopholes can become your online venture's feature or functionality.
Source: eBay
Let's have a look at its pros and cons.
Pros
Cons

The app is easy to navigate with an intuitive user interface
There is no delay in transactions and with secured payment gateway Paypal
A user can check tracking packages, clean up history in minutes and can get an update on emails about sellers they follow

Every single time a user has to select the location for the apt menu in his region
A user can use only the general search box that gives results all over the eBay
The app charges hidden fees to the customers
#8 Etsy
Etsy.com is an ecommerce website in the United States that offers handmade or vintage items, weddings item, and craft supplies. It was founded in 2005 and has over 60 million items in the marketplace. The app has curated a collection of inspiring gifts, handmade jewelry, and other personalized recommendations.
Etsy app has a following of over 29 million members around the world. In 2018, the app generated a revenue of US$603.7 million. So if a person is into buying antiques or quirky stuff or who collects heritage items of more than 20 years then this is the online platform for them.
Source: Etsy
Let's have a look at the pros-cons.
Pros
Cons

Recommended curations save a lot of browsing time of the users
Favorite shops can be saved & notification alerts of new items & price drops are appreciated by the users
Customer service support is 24/7

The app automatically changes the preferred region of the customer
Items take time in loading
UI/UX design needs to be updated for smooth functionality
#9 Honey
Honey Science Corp was founded in 2012 by George Ruan & Ryan Hudson. The shopping app is an amalgamation of favorite stores and deals with personal shopping assistant who make it easy to save time and money in varied fashion trends.
The Honey app serves in countries like Canada, the United States, Australia, the UK, European Union. It's headquartered is in Los Angeles, the United States. The app is a subsidiary of Paypal, it was bought for about $4 billion. The sellers earn commissions from user transactions with partnering retailers.
The users are automatically notified about the price drop on selected items sold by participating online stores. Every seller gets a fair chance of showcasing his clothing and selling it at affordable prices.
Source: Honey
Let's have a look at its pros and cons.
Pros
Cons

Users save money on things they like and are affordable to their pockets
No shipping fees are charged on the purchase of an item
It has intuitive UI/UX

Coupon code facility does not work properly
There is no search filter availability hence a user has to browse through the whole app
Payment method is not seamlessly integrated
#10 Wayfair
This app is a large selection of home decor and other home appliances and goods. It was founded in 2002 and is based in Boston, Massachusetts, United States. Wayfair has warehouses in Canada, Germany, Ireland, and the United Kingdom. As of 2019 its revenue is said to be the US $9.13 billion.
Initially the company started off with the website racksandstands.com, selling media stands and storage furniture. Now, it has become the hub for all the homely necessities. The founder of the app was Niraj Shah and Steve Conine who decided on an online store for expansion of their startup.
Source: Wayfair
Let's have a look at its pros-cons.
Pros
Cons

Furniture for varied demographic needs and suitable for every pocket
The customer service is excellent
The real-time package tracking and order delivery is according to the mentioned date

Automatically opens the app on every click
Search doesn't filter correctly and the app provides no additional delivery information than is in the email notification.
The updated version of the app is showing every item as unavailable which is hampering user engagement
After going through the list of best shopping apps, you must be wondering about some essential things for your mobile device app development. So, before concluding the blog, have a look at the five ideal things your app must-have for a better user experience.
5 Things customers look at in ideal shopping app
Sales and price alerts: A customer should get a notification when items are on sale price from their 'wish list' or there is a price reduction (flash sales) going on for selective items. Such notifications and real-time alerts will save the money of the users and create more engagement on your online platform.
Shipping: The online users will always look for a low or free shipping amount or at least a standard ground shipping that approximately costs them between $5-$10. They will not pay for a selected item with or without sale whose transport or shipping charges are insanely high.
Feedbacks: For any product or item, people rely on word of mouth publicity. In the online world, this is done through user reviews and ratings. Before using the store' apps people will check the reviews beneath. So, it is very important for you to keep checking your customer feedback and update the app as per their suggestions.
Convenience:  The app you create should be easy to use, and should have accurate search filters, multiple browsing categories, and intuitive navigation with seamless downloads and loading functionalities. The UI/UX should also be well designed for better shopping experiences.
Cost: People look for optimal priced items and products, so you need to curate every pricing considering the quality of clothing, accessories, and other stuff. You need to keep price variants so that it is affordable to every pocket.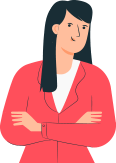 Want to create your online Ecommerce app or website? Discuss it with us
At Space-O Technologies, our research and marketing team also came across some interesting online shopping stats. Let's have a quick look at the future market of e-shopping worldwide.
Online Shopping Statistics
The United States alone is predicted to have 300 million online shoppers in 2023.
In 2023 the e-retail sales are expected to rise from 14.1% to 22%.
There are 1.8 billion people worldwide purchasing products online. 63% of shopping begins online.
According to Statista, 43% of global shoppers research products online through their social media account and end up purchasing the product.
According to a survey conducted for the past 12 months to gather data on online shopping stats 2020, 59% of people have purchased clothing online.
Thus, online buying-selling is going to be people's necessity in the coming years and they have already started to adapt to the situation. This is their new normal in the form of online purchasing and exchanging products which are opening new opportunistic doors for a retailer and traditional businesses to expand online.
FAQ
1. What are the best shopping apps?
Amazon
Wish
Letgo
Rent the Runway
Chairish
Poshmark
Etsy
eBay
Honey
Wayfair
2. What are the statistics about online shopping?
The global e-retail sales are projected to reach up to 4.8 trillion U.S. dollars by 2021. The United States alone is predicted to have 300 million online shoppers in 2023. In 2023 the e-retail sales are expected to rise from 14.1% to 22%.
3. Who uses online shopping the most?
57% of purchasing is said to be done by older millennials (age 32-37 years). 62% of millennials (age 27-31 years) are said to buy products online the most.
4. Is buying online cheaper?
With the internet pricing dropping rapidly and the e-commerce store owners source the products from the manufacturer directly without any middleman, online buying is cheaper than the stores.
mail
Planning to Create a Shopping App?
After reading about the best shopping apps and the statistics of ecommerce shopping, if you want to create a shopping application like Poshmark, cost to develop a shopping app, unique features for the best online shopping experience, then you should discuss it with us.
We are a mobile app and software development company known for performance-driven apps with user-friendly UX/UI designs. You can also ask for a 30-min free consultation from our expert. To get in touch with the expert, just fill-up the form in the footer. You can expect one of our sales representatives to contact you within 2 working days.
This page was last edited on September 24th, 2020, at 6:08 AM.