What is Digital Transformation? All That You Need to Know About How to Adapt Digital World [Complete Guide]
Technology keeps disrupting all industries, even in the 21st century. Why do we say this? We are learning about digital transformation for a decade now, but a real change and the grip it has taken in 2020 because of the COVID-19 pandemic, it still feels like we are entering into a new world.
Why is it so?
Because we have been trying to look at the digital transformation as a digital more and transformation less. But in reality, it's more about experiencing transformation rather than digging into many digital aspects.
Even if you see businesses around the world from different sectors launching digital projects due to the crisis, are facing extreme challenges. The only reason is we are looking at the transformation all the way wrong! So, how do you effectively adapt to the digital world? Keep on reading to know.
What is Digital Transformation?
Reshape a business process to become more competitive and productive with digital technology – that is what we call a digital transformation. However, the aim is not only to use technology in a digital medium to transform an existing process but use technology to turn the process into something substantially better.
To be more logical, any business plan that integrates data analysis and marketing technologies to address simple issues is a digital transformation. It may include several different digital technologies, but cloud computing, the Internet of Things, big data, and Artificial Intelligence are current hottest trends.
Does it mean it is fully technology-centric?
No. It is also a customer-centricity reinterpretation of the company's potential and subsequently rethinking business operating models. 
Business Transformation
+
Answer Existential Questions
+
Initiate and Manage Change
=
Digital Transformation
At one point, you will also feel like it's a behavioral shift (cultural change) that encourages companies to continuously question the current process, innovate often, and get comfortable with failure.
It also means that it should always start with a problem statement, organization need, and goals. But remember one thing; the digital transformation is different for each company. So don't try to limit yourself by pinpointing the definition that relates to everyone. It will never!
Difference Between Digitization, Digitalization, and Digital Transformation
Digitization, digitalization, and digital transformation – many of us confuse them with each other and use them interchangeably in day to day life! But they are not the same. There is a reasonable difference to be made, and it is 100% significant. Let's understand each with examples.
What is Digitization?
The process to convert information from physical format to digital – that's digitization for you. It involves making the non-digital into a digital model for computer programs to use and procedures or workflows to automate.
Real-Life Examples:
Scan a hard copy and store it as a digital copy on the hard drive of the device. Just like PDF!
Write notes on an excel-spreadsheet instead of on paper notes.
Convert analog VHS cassettes to CD, DVD, or Blu-Ray discs containing digital information.
What is Digitalization?
The greatest confusion starts from here. People often use digitization interchangeably with digitalization. That's wrong.
The process of utilizing digitization to enhance business operations is digitalization. Digitalization means making digitized content work for you.
You can also say that if digitization is a conversion of data and processes, digitalization is a transformation.
Real-Life Examples:
Upload PDF to the cloud and share it with people to analyze the data
Convert an excel spreadsheet to a Google Sheet stored in the cloud
Upload digital movies from CD, DVD to an online platform for people to download and rent it
What is Digital Transformation?
The transformation of company operations, systems, software products, customer relationships, and structures to fully leverage digital technologies is digital transformation. This means digitization and digitalization are two pillars of digital transformations.
You can also say that digital transformation is nothing but doing things in a new (digital) way.
Real-Life Examples:
Read information from an online PDF or Google sheet
Stream online movies
According to the future of commerce, the leading examples of digital transformation as a company are Porsche, Deloitte, AmerisourceBergen, BMW, and Rockwell.
So you tell us, are you digitizing, digitalizing, or digitally transforming?
Why is Digital Transformation Important?
As all we know, business technology is no longer a choice but a business strategy to interwoven with wider operative-initiatives. This is why digital transformations are equally important for your new business and start-ups as much as your goals, processes, and people at work. However, here are a few reasons how it can be beneficial for your business. 
Improved Customer Experience

The desire for a more comfortable life centers around the world's obsession with new digital technologies, social media, and smartphones. People expect their problems to have useful solutions. More notably, they want it immediately.  

The experience of clients, therefore, is at the root of new technologies. As a consequence, using cutting-edge digital technologies to boost the customer experience is the primary goal of digital transformation, by   

Designing and digitizing client journeys
Growing development and strength of information
Achieving the use of business automation journeys by customers

Building blocks of mobility 

This way, the company will be at the forefront and can earn respect from customers.

Faster Decision Making

You can't decide until you access and analyze the data and information – that's the fact. You need statistics to align them with the standard metrics to ensure that all functional roles work at their specification stage of your business.

Therefore, leveraging the capacity of digital helps you to track metrics during the whole transformation initiative. Companies will refine their digitization plans and procedures for even more excellent business outcomes based on these specific insights and timely experience. Remember that in two areas that matter the most, expenditures and income will cause significant improvements.  

Meaning, access the data, analyze it, imply that insight-driven analysis to understand customers and decide faster according to their behavior. 

Great Collaboration

Ever since digital transformations were born and made it easier for people to access information, the world feels less divided and more connected. Isn't it? Digital transformation has become a prime mover for seamless communication by encouraging organizations to think of 'us' instead of 'you' and 'me.' 

With this mentality, there will be strong communication and collaboration in teams to maximize the chances of a successful switch.

Not only that, but employees will break down digital age differences and socioeconomic barriers through motivation, to participate in dialogue and learn together. Strong leadership will boost the workforce's digital intelligence at this stage.

High Market Penetration

Adding new clients is the best way to reach a new market. It starts by defining the target area, the focus groups, and segmenting it to sell the new items accordingly.

Besides, if assisted by sound data analysis and real-time access to demographic information, startups will become hassle-free to reach the market early, and clinch the advantages of becoming industry transformation leaders.  

Increase Efficiency

As workforce management is in trend, every employer is looking for new ways to create new productivity improvements. And digital technologies are their first choice as it plays a crucial role in making employees more successful in their primary positions. How? 

Digital automation provides a valuable chance for core business roles, such as finance and HR, to step away from manual back-office processes. It also simplifies critical areas, such as payroll and helping executives to concentrate on more significant market opportunities. 

By encouraging remote work and having access to technologies and resources on demand, the role of business innovation is vital to creating business ecosystems that encourage employees to succeed. 

Solidify Process and Operations

As we discussed, the biggest common advantage that technology has given to organizations, setting capital aside, is that it has made it simpler to communicate with other people. But companies will not just bring their workers together by going digital, but also their entire ecosystem. This covers interfaces for social media, data analytics, customer relationship management, and project management.

This transformation, however, of the processes and activities of the business helps the organization to communicate with its target customers and fulfill their needs. Hence, the more solid processes and operations, the more effective revenue generation in the business.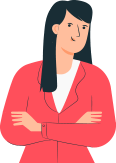 Want to digitize your business operations by making an application or software solution?
Top 10 Digital Transformation Trends For 2021
No one expected 2020 could lead the digital transformation to the top where people are left with no choices but to follow! So here are the trends for 2021 that can take your business to the next level if followed.
5G as Mainstream

For years now, we have learned about the advantages of 5G. But this year is different. Remote work, video conferencing, and digital communication became central parts of our lives due to COVID-19. So, the need for secure access and more bandwidth became a true-tangible advantage.

The way we are depending on the phones, tablets, and other devices, including an ever-rising number of IoT sensors – telecommunication companies already knew we would need it in the future and see they're not wrong! We can't just afford to be disconnected. Can we?

The only critical aspect of the solutions is 5G implementation as mainstream in 2021. It is already there, by the way.

Hybrid Cloud Infrastructure

Organizations are moving gradually towards a hybrid cloud infrastructure for a while now. Why? Hybrid cloud transformation strategies allow companies to strike the right balance with their particular cloud infrastructure needs, from SaaS apps and on-premises software with a combination of public and private clouds.

There have been substantial hybrid investments from major public cloud providers, including AWS, Azure, Google, IBM, and Oracle over the past year. OEMs such as HPE, Dell (VMware), and Cisco are also seeing growing technology investment in building tools that make for smoother communication between cloud and on-site data centers.

The goal behind these high tech investments is to reach where the customer is at the moment. So hybrid cloud infrastructure will surely be one of the effective trends of 2021.

Cybersecurity

If you see, the talk of cybersecurity was inconveniently decreasing in past months, but the COVID-19 pandemic has made cybersecurity relevant once again. A 238% rise in attacks on banks and 80% of firms have seen an increase in cyberattacks from January to April 2020 alone.

Ain't it enough cases to concentrate on cybersecurity? AI and machine learning will also be important for this trend equally as we need more sophisticated tools and algorithms to fish out.

Confidential Computing

Confidential computing is another path to promoting cybersecurity, especially when approaching communications and data protection. The principle of confidential computing is to encrypt the entire transformation process of cloud computing, not just the information, but also creating additional security layers around sensitive information. 

This is not mainstream yet, but 2021 will surely bring this approach in trend as Google, Microsoft, IBM, Alibaba, and VMware are already helping develop new protocols and best practices for confidential computing.

Quantum Computing

Just like confidential computing, quantum computing is another significant approach which is not mainstream yet but will be, for sure. Because there has been incredible growth in this digital age – thanks to partnerships like Splunk and Quantum Computing Inc, Honeywell and Microsoft, and AWS and IonQ.

These partnerships proved to be the forefront pillar to manage the spread of disease in this pandemic. These digital transformation efforts will continue to change the situation of such pandemic even in 2021.

Remote Work

For a long time, employees have been striving for greater job versatility, and a business that wanted to allow remote work on a scale was typically groundbreaking enough to attract news. All of a sudden, the only feasible choice for many businesses, particularly in areas with tight coronavirus lockdowns, went out the window while working from home this year.

What made this possible, though? The accelerated implementation and development of home technology for work from home job titles! Not to overlook, Zoom, of course, Webex and Microsoft Employees!

The massive rise in work from home has also led to improved PC sales as well as investment in new reliable networks, such as SD-WAN on the scale. This is to provide the office with improved flexibility and usability that VPN is not ideal for.

So, if you are thinking work from home is going to fade away soon, hang on. It will not.

AI Powering

Just as we discussed, you need to invest in AI and machine learning if you are going to invest in analytics. Why? To be able to process the complex and sophisticated amounts of information and data sets you are collecting. Without data, what will you do with cybersecurity? How will you access 5G? You can't.

Plus, the need is highly increasing, so AI is already the new craze and is not going away soon.

Customer Data Platforms

In the last few months, and for good cause, we have already experienced Consumer Data Platforms (CDP) eruption. It is difficult to coordinate inconsistent data from various outlets, which is clearly not suitable for enterprises that rely on timely experience. Also, poor data costs you a lot. So, it has become a priority for organizations of all sizes to overcome this problem.

But now, CDPs will become increasingly important in 2021, given that market processes have become much more decentralized, partially due to modern work-from-home operating structures.

Blockchain

Talking about 2019, it was not a good year for Blockchain for sure. But luckily, there's a ray of hope. We know Amazon Web Services is already working hard, as are tons of other global business IT leaders including China's Alibaba.

They are bringing together actual use cases to go with legacy technology, notably in terms of intellectual property, and royalty. We assume these things will take off this coming year and blockchain will hit the trend list.

RPA

Though RPA is the simplest form of AI, nothing can stop it from growing further. Robotic Process Automation is sometimes known as the lowest hanging fruit of AI, but now it leads the way as it proves itself trustworthy. Companies such as Cisco can use RPA to help us build wiggle room to upskill and increase their current workforce's skills. So, smart companies gear up and start assembling RPA. 
Can these trends be impactful for your business? Absolutely. Start digitizing now and see the enormous difference in a short span of time. But the question is how will you start and from where? That's exactly our next topic – six steps companies can follow. Scroll down. 
How to Get Started with Digital Transformation?
Step 1. Identify Your Digital Goal
Although digital transformation is necessary, the first step is to realize what digital transformation means to the business. For different companies, the word 'digital' can have different meanings. Because a successful digital transformation project is the means of solving a problem.
And each organization has unique problems depending on its maturity, industry, competition, business value chain, and ecosystems. Therefore, deciding the goals and what innovative technologies for your enterprise are important.
Step 2. Decide How You Want to Go Digital
Once you identify the goal and challenges it can take, you need to evaluate the different digital transformation alternatives and decide which alternative is suitable for your business operations like,
Redesign product
Build digital ecosystems
Monetize the data from the IoT ecosystem
Transform operations and factories
Build a strong IT infrastructure
As part of your goals, you can choose one, two, all of these, or maybe something else that is in your mind- whatever may suit your business.
Step 3. Prioritize a Buy-in Strategy
If you have considered your digital strategies and app development ideas, it is enough to socialize among social media only, but also to obtain an executive buy-in within the company. Why? When board enthusiasm for digital transformation efforts is seen to be strengthened, the value of management buy-in should not be overstated.
Criticality and promoting change initiatives are acknowledged by the executives for a while now.
Step 4. Have Partners to Accompany You
What do you think is the biggest difficulty a company faces in the digital transformation process? Is it a lack of business strategy or a lack of sources? The thing is you can work without sources, but you can't work without internal expertise. Lack of internal expertise often leads to failure, in any case. Therefore, the business needs solid expertise – those are partners – to perform a variety of roles such as,
Delivering knowledge to transform digitally with success

Providing consultancy programs that help them incorporate emerging product innovation

Assist them in managing the digital innovation environment

Sharing efficient tactics, table stakes, and best practices
Step 5. Prepare the Workforce Plan
It is as important to explicitly articulate the plan and vision for the business as coming up with the digital transformation strategy. The organization may not receive inherent buy-in from its workers if the importance of the digital transformation program is not properly articulated to them.
So, you must provide clarity, a consistent framework, and a transformation strategy for staff and have sufficient preparation for digital change.
Step 6. Execute the Plan and Start Digitizing
Once you prepare the complete plan and workforce, you are ready to execute your plan. But remember, this is the most critical step of your digital transformation projects – which is actual implementation! So make sure each step, each integration, and each change is done under the utmost security and observation of the change management, business boundaries, and cross-functional team.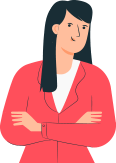 Want to get started with digital transformation but have no idea where to start?
Digital Transformation Framework
You have started digitizing your business operations successfully, but as you know every process faces challenges and tackling the same in each situation may not necessarily be possible without strategies and a proper framework. Therefore, we have defined a digital transformation success framework for you to implement it.
Before we start, you need to know that our entire framework revolves around 4 pillars or layers that need your 200% attention.
Strategy

Every business strategy needs to demonstrate a company's overall approach, but the market framework of many businesses has been totally deconstructed by modern technology. What's more? In such evolving environments, corporations find it hard to develop strategies, traditional forms of competitive advantage being insecure.

Therefore, you need a digitally-driven strategy which can be obtained in two ways:

Opt a strategy for strategy: This simply means, when coping with external shifts in the modern age, an organization should follow five distinct approaches like classical approach, adaptive approach, visionary approach, shaping approach, or renewal approach – whichever suits your business goals.
Building strategy by ambidexterity: When one solution no longer suits all market conditions, it has to use the best mix of methods to be more effective. Each particular corporation is also likely to work with different market divisions, geographies, and goods in different environments.

Digitization

If you think digitization is all about going paperless, rethink! Because digitization does not only refer to the integration of business processes but also to the end-to-end nature of customer service. Therefore, digital transformation will be fully successful only when you are,

Digitizing key skills,
Digitizing customer experience,
Digitizing products and services,
Digitizing operations, and
Digitizing the organization.

However, for any type of digitization and permit (approval) process, you need to empathize with business problems, define needs, ideate solutions, prototype new products or customer services, and test prototypes. This is also known as a design thinking approach. 

New Opportunity

This is the factor that never comes to an end. It should be continuous – finding opportunities! Companies need to think about where firms have assets that could be brought into various markets beyond the actual reach of the operation of the firms and commercialized more widely.

But sometimes, we explore new digital growth opportunities at the expense of cannibalizing legacy businesses. That is eventually more exploitation!

Therefore, any business going for digital transformation requires balancing the exploration and exploitation stages. So, here are a few approaches that you can follow to avoid traps. 

Switching Approach: Proactively take cross-functional teams from the exploitation stage to the exploration stage and vice versa.
Separation Approach: Separate business units to serve separate objectives of exploitation or exploration.
Ecosystem Approach:

Exchange new ideas and sources externally.

In short, the goal should be to achieve ambidexterity – the balance between exploitation and exploration.

Develop and Align

It takes a major transformation (digital) in how an organization approaches and works to become technologically capable. It needs a whole new range of operational skills such as ambidextrous leadership, quick implementation, inventive and product thinking mindsets, and prototyping strategies for trial and error.

But these developments and changes also need to be aligned with,

People and organization – For structure, recruiting, training, scaling operations, culture, governance, adopting new ways of working
Data and analytics – For overcoming misconceptions on big data
Technology –

To utilize digitally ready functionality, otherwise, it can be a chief barrier

The business ecosystem – To find the right framework

If your business developments for digital transformation are not aligning with the above-mentioned aspects, you need to rethink the strategies and plans. Because if you fail any of them, aiming for agile at scale is not possible.
How to Measure ROI on Digital Transformation?
If you have defined a digital transformation plan successfully, here how you can measure your ROI for your business.
Step 1: Understand Digital Transformation Objectives
You need to know your goal in order to build a roadmap and establish a business case. Know what do you exactly need, like
Are you searching for data to be digitized?
Need touchpoint Integration?
Need to convert the minimally viable product into the final product?
Need to increase the productivity of operations?
Do repeat transactions boost?
It's possibly a mix of many cases of this kind. In order to consider what financial KPIs should be calculated, you can finalize your priorities.
Step 2: Define Your Cost Centers
Assigning all the expense of digital transformation to the IT department is not easy. You'll need more tech-savvy personnel and extra equipment and resources to accelerate progress and even for cost-cutting or cost-savings strategies. 
It is important to note, though, that good digital transformation would involve all aspects of the organization. For eg, the additional staff of the training call center may need to support clients using a new online site or app. 
Step 3: Look at the Measurement
While this step seems unimportant, it can be a make or break deal for you. It gives you a true picture of how your digital transformation initiatives are impacting your customers. So, make sure to look at all possible impacts on revenue from changes to user experience, such as customer churn, customer satisfaction scores, repeat purchases, referrals, and an increase in customer value (spend).
Oh, and how can you forget operational costs? Your business bottom-up will be impacted by training, recruitment, and even incentive schemes. So, it must be included in the ROI operating model.  
Step 4: Set Milestones
OK, so at what time will you measure the progress of each aspect of your digital transformation? For example, you have launched a new application – there will be inbound call volumes declined in the first year because users are able to self-serve. But if you take a long-term view, you will witness the change along with people experiencing the benefits of new digital customer service offerings and processes.  
So set milestones and never focus on measuring business only once. You need to measure it continuously to avoid detrimental effects.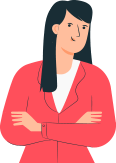 Want to build an application or software solution for your digital transformation strategy?
Digital Transformation Tips
Now, if you want to affect the kind of change you want, here are some tips companies can follow:
Make Transformation Tale: Digital business transformation includes cultural transitions, new practices across industries, embracing emerging developments, and customer-centric change. Therefore, you need to have a simple change tale that is laid out.
Engage a Digital-Savvy Leadership Team:

Change always starts from the top, so introducing one or more persons who are very familiar with emerging technologies to the top team of data architects will be a plus point for your business.

Create Culture That Adapt the Change Easily:

Constant change is guaranteed when you think of using digital transformation.

So, everyone from

staff to the CEO, CDO (chief digital officer), and CIO must be able to adopt the business technology. Senior managers should also inspire workers to question old ways of operating and improve modern ones.

Work Smart With Technology, Not Hard: Modern technology through a digital revolution can be enticing sometimes, so you need to take care of whatever new software the company adopts, should encourage you to work better, not harder.
Consistently Evaluate and Make Adjustments: Digital transformation is an evolving process, and with how quickly technologies and customer expectations shift, it's no surprise. So, make sure you measure it on regular time slots and adjust accordingly.
Digital Transformation Examples
If you are still confused about whether you should transform your business digitally or not, below are some inspiring case studies for you. Take a look at it.
Example
Digital Strategy
Business Results
Porsche

Digitized all sections of its operation
Enabled car connect via smartphone
Understood all the customer data and created a unique ID

Real-time segmentation
Predictive intelligence
Maximize campaign success
Increase in sales conversion rate

L'Oréal

Created new meeting spaces with customers by making apps
Attached 'My UV Patch' to measure sun exposure
Launched UV sense to measure ultraviolet radiation

Helps users analyzing when to avoid sun exposure
The benefit of augmented reality

High jump in sales of products and services

Muroexe

The shoe company opted to consider customer expectations

Several of new business models designed that evaluate customer behavior and customer service

Created design lab section

Huge product improvements

Raised new business model transformations and lines

Witnesses huge turnover

Disney

Opted for major digital acquisition
Purchased streaming technology
Spent $52.4 billion on assets from 21st Century Fox

Allowed customers to connect directly
Gained huge customer responses
Helped to remain relevant in the changing environment

DHL

This supply chain company deploys smart glasses
Developed applications for smart glasses with Ricoh and Ubimax

Smart glasses are now able to read barcodes
Deliver information easily
No chances of errors

Streamlined process and supply chain
FAQ
What digital transformation means for business?

Digital transformation is the implementation of digital business processes and new technologies to fulfill corporate market objectives. 

When did the digital transformation start?

The digital transformation began in the late 1990s and again in the mid-2000s. This means, nearly 30 years ago, we began to computerize legacy systems.

What are the main areas of digital transformation?

New business process

New Business models

Customer experience

Organization culture

Who's responsible for digital transformation?

If we talk about corporate, around 40% of digital transformation is the responsibility of CIOs, rather than CEOs.

What are the common challenges of digital transformation?

Staff pushback
Lack of experience
Culture
Low budget
Lack of planning

What's next after digital transformation?

As time goes on, artificial intelligence (AI) continues to push digital transformation to the next level. A continuous next digital transformation – which is the post-digital era.
Conclusion
Digital transformation is the adoption of technologies in the business process. The thing is, what the digital transition would look like will be determined by the priorities you set and the technologies you use to meet those business goals. Proper preparation and follow-through are critical regardless of how you want to turn your company. 
If you are also interested and want to take your business to the next level by transforming your business digitally, you can get in touch with us. As a software development company, we will assist you in every step and help you earn in millions.
This page was last edited on October 21st, 2020, at 8:27 AM.