How to Build Event Management Software That Will Expand Your Business and Boost Revenue
The events industry has no longer been latched with paper prints, excel sheets, and all. Event management software has eased event planners' lives. The value of the event management software market is expected to reach 6.38 billion U.S. dollars worldwide from 2017 to 2022. Such statistics clearly state how event planners are inclined towards the digital and technological world.
The event planning process involves several activities ranging from handling the decor to reviewing the guest lists. One may arrange any of these items ahead with the aid of event management software. Now, every business wants to showcase their product, knowledge, and want to create a positive image of their brand through events. So if you are also searching for new prospects for your event company and its management framework in the online environment, keep reading this blog.
As a leading app development firm, we have the proficiency to develop an advanced event management solution that can be easily accessed by administrators, event attendants, and exhibitors to check schedules, session descriptions, on-demand badge printing power, speaker profiles, ticket booking, and driving directions.
Moreover, we have developed over fifteen customized enterprise-level event management solutions and helped mobilize the entire event experience to a variety of event management businesses and Saas companies. Using state-of-the-art technology such as IoT (Internet of Things), Blockchain, and AR / VR, we create a high-end event management system for involving the participants in a simple, easy-to-use mobile app.
Have a good read of this blog and know more about the advantages of event scheduling software and other top event planning tools, which is being developed with the aid of our professional app developers.
Introduction
As an event planner, it is your priority to make sure that the event has attendee engagement, which in turn will give you ROI. To manage the event data like check-in data, attendees data, and other facilities on the event day, you must have an event management system to do the work for your products.
How many times has it happened that you misplaced a file of outstanding payments for an exhibition, or have forgotten to eliminate the names of participants no longer going to participate? To avoid these errors event management software will provide you with several benefits to monitor your events and products.
So let's dig into the event pros of event management software solutions without doing any more due, which will help grow your technology company.
How Event Management Software Can Expand Your Business
Communication is Made Effectively

Who wants to call every single person and lend them contact information or double-check their arrival at the event for the product over a call? In this digital world where everything from registrations to exit is supposed to be instantly done to remain ahead of time, an event management firm like you can surely develop a management events software.

An event management software can easily help you collaborate with all the audience who are a part of your event. It eventually saves your time and money budgets on communication. With automatic email invitations or SMS service in real-time, you can reach out to as many leads you want in just seconds. With the help of an AI chatbot, you can have a conversation with the participants and resolve their queries in real-time. Also, the management platform and conference management software will help you with video conferencing that will help you be on the same event page with participants, vendors, leads, and employees.

Such real-time communication via email and SMS will handle miscommunications as well as avoid mishaps at the event spaces between the parties, the owner, the participants, as well as the audience. It is also cost-effective and you can have access to your clients wherever and whenever you want.

Easy to Manage Multiple Events with Filters

We as humans are multitaskers but that does not mean that we are hands down with managing the smallest details of every upcoming event. But with the help of event management software tools, you can have a peak look at the events and products just a tap away. Through highly advanced search filters you can get a hold of event reporting like event organizers (partners in your case if you are holding a firm), the number of participating people with their names on registrations, board system, payments with credit card, debit card via stripe, square, etc, decoration details, clientele specification, and salesforce. These platforms work more as a "minute book" so there is no chance of missing out on minor changes.

One can also include photos, pictures, videos, to the discussion in the venue management software and can have a look at it in case of any confusion and avoid bothering the client. Now, if you are unsure about the project management tool then you can have your own MVP or MAP version and get to know your business tools requirements. If you want to know more about it, you must have a good read of our blogs on What is the Minimum Viable Product? & What is the Minimum Awesome Product?

By this, you can eventually grow your business size by proper management of your events and maintain the attendee engagement with a proper set of features and functionalities in your management software tools. It will help you get success in online event registration or you can also say particular event registration.

Timely Financial Management

How many times will you calculate and adjust your expenses, incomes, and keep a track of every single extra balloon you ordered for a party? It is insane to handle all the finances for an event, right? To take down your burden, when you are into the event planning process of building the best event management software, you should consider the accounting features too. The events can have many last-minute payment and cancellations, miscellaneous expenses, so instead of keeping a track, you can easily add accounting into event management tools by integrating a scan functionality of the bills or direct payment gateways like PayPal.

So, by using such integrations you will never have any mishaps with the vendors, the employees, or the participants. You will maintain healthy work relations with everyone and will never hear complaints about the due payment list not found or profit-loss issues with the accountant. Your life will be easy with such event technology integrations and you will be able to expand your virtual event management process platform for your product.

Export Reports Easily

With the event planning software tools (SaaS), you can easily create or extract reports and it also helps in sending clientele reports, business analytics of one event program, event registration, per ticket scheduling, live polling reports, check-in, checkout report by boomset, seating charts and much more. You no longer have to carry printer or paper piles. With such an easy to use event management platform, you can manage events' reports and timelines in your smartphone, tab, laptop, or desktop.

Google analytics and metrics majorly helps everyone in virtual event logistics and event promotion activities and tasks, where every team member can be in a loop with the exporting tactic. Event planning tools are known for their organizing, collaboration, scheduling agenda, gamification, jobs info, event data security, online registration management including check-in. So, if you have a big scale event project management to do, this will help you in putting up the pipeline for the best event.

Return of Investment Analysis

Controlling any part of the one event is a key role of you as an event manager, so as the post-event stage. This functionality of the post-event involves monitoring every thing of the event from understanding its favorable factors to seeking the feedback and reviews of your attendees.

Why is it important?

Because it measures the effectiveness of the event organization. Therefore, event planning software tools with its feature called 'rich reporting/event reporting' can get your business customized reports for post-event surveys. It will help sponsors, exhibitors, speakers and planners to analyze what exactly has happened at the event from check-in to seating charts reporting to exit the place, meaning which users have completed a purchase, what items they have purchased, at what price, and which event marketing strategy has guided the transaction – everything is to be obtained. By this, you can reach the conclusion of whether the return of investment has been collected or not.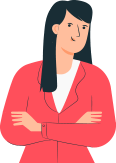 Want to develop an event management software? Discuss the idea with us.
Thus, put an end to all your worries by developing an event planning software. If you have made up your mind to build an event planning software (SaaS) then let's dive into some essential features that will let your company step ahead.
Must-Have Features in Your Event Management Software
Add events:

When you are event professionals, there is more than one event at a time that you have to handle.

So by this feature tables, you can easily add a matter of new events along with specific search filters like the number of audiences, registrants, attendees, categories

tickets sold, decoration notes per ticket, and more.

Event registration list:

In order to become among the successful event managers it is very much necessary to evaluate the online registration guest list management. With event management tools like event registration, you can easily eliminate or add the names along with users participation details from check-in reports of attendees and live polling.

You can add the smallest of the virtual event details regarding participants through the guest registration process and invitees data and share them with other staff members & avoid any last-minute

mishaps.

Featured events:

This is an engaging and award winning feature in these platforms, to enhance the attendee experience, you can design a scrolling menu of the upcoming events. It will give your attendees or users event information and is a marketing tactic that will bring more partnering business for your online event venture.

Live location:

This feature basically helps in event venue sourcing management. The attendees can know the event venues and can follow the location place with an in-built GPS locator. Your event planning software will be a one-stop event management tool for the attendees. There will be no address related issues faced by teams or the targeted audience. It will strengthen your attendee management networking task for vendors.

Social media integration:

Now this tool –

social media integrations –

will act as a result of the marketing campaign right from your event planning software. You can directly share or schedule your event posts with the help of event management tools.

Twitter, Facebook, Instagram – such social media sites can be handled from one place for social media posts.

Email and SMS:

You're no more required to use numerous resources when it comes to marketing campaigns. This email marketing feature can bulk send emails at a click to clients. Same is with SMS, instead of hiring a person for this work, now you can send message on your own by feeding the attendee data collection into the contact database for once and sending them whenever you host a virtual event.

Advance payment or schedule:

There are two kinds of participants, one who believes in paying in advance and the one who wants to deliver the payment to a specified date.

Therefore, in an event management app, you can handle the sheet correctly so it would be simple for you to keep track of pending payments through personalized marketing automation. Eventbrite is one example of this feature.

Payment gateway integration:

If you want to keep authenticate track of payments of your attendees in your event planning solution, you need to integrate PayPal and the similar kind of platforms. These are safely encrypted platforms and are trusted by the attendees which will give your event planning online business leverage in the market.

Push notification:

Keep your attendees informed about the virtual event by sending them discount codes or promo codes information, event schedule, event venues, clickable online registration forms, check-in, and a floor plan.

This platform will increase engagement and customer support for the virtual event and sell tickets.
Moving forward, we have curated some best virtual event planning software which will help you in planning your own features and functionalities for users. This information will also narrow down your competitor's research and provide you with a basic mental sketch of event apps or software development.
How to Build the Best Event Management Software?
Planning for an event management tool building can be gigantic, but not anymore. We have made it simple only in 3 steps and you are set. Let's take a quick look.
Identify the Needs

What are the needs to develop the software for event planning? You can find out by asking the simple following questions.

What good will it make to your firm?

As event organizers and speakers, do you really need to get over the tedious event management tasks and need a great attendee management system?

Are you after increasing your event attendance by engaging more audience?

Are you in need to save some money on planning event registrations?

Are you in need of more advanced marketing and management tools?

You need to rethink all once you identify the needs to figure out whether any of your business tools requirements can be fulfilled by the event app, especially in this COVID-19 times.

List Out the Ideas and Functions

Once you get to know your needs and expectations, you need to curate the services you want to have online. This curation will help you get a set of event management features for software building websites and decisions. While you list out the features, keep in mind the need to look after the user interface and their online navigation facility for workflow. Why? It will help you to build a user-friendly application and you can provide your attendees and users a better experience.

Decide on Platform and Budget

These two things have to be clear so that the partnering technological company can know about how many services they can provide in your estimated cost and can also offer you a suitable alternative for the business-like event websites, marketing automation tools, or a particular project management software.

Once you list out everything and look after every aspect, contact experienced app developers for collaboration of your event management systems, build an app with smartphones and you are ready to run your event business effectively online.
Top Event Management Software
| Software Name | Ratings | Price | Download |
| --- | --- | --- | --- |
| EventBank | 4.5/5 | Not Provided | Buy Now |
| idloom-events | 5/5 | $115/month | Buy Now |
| Bitrix24 | 4/5 | $24/month | Buy Now |
| Ticket Tailor | 5/5 | $0.65/ticket | Buy Now |
| Eventzilla | 4.5/5 | $1.25/registration | Buy Now |
EventBank

EventBank is an event management tool for non-profit and based on cloud attendee engagement management. In one platform, EventBank integrates event management, membership management, event content management, customer relationship management (CRM), ERP, email marketing (Mailchimp), payment processing, and dedicated mobile event apps. Through entering social media such as Deloitte or Facebook, you will quickly boost ticket sales, save resources, and increase event ROI in hundreds of thousands of millions through a full package of high-performance conference management software. That further streamlines processes and optimizes the interaction and communications of your attendees and group registration.

Pros and Cons:

Pros
Cons

Can easily start in ten minutes

Can assign navigation languages

Relatively simple view

Payment options are localized according to country

High flexibility

Experiences are slow and the user can often lose all of the work done and sales in the halfway

Currency management is not friendly than other event websites

idloom-events

Idloom-events is a cloud-based online event registration and event scheduling management system that lets customers build event management platforms, sign event participants, and make reservations. This platform also carries tasks like request a demo workflows, payment collection of fee, portfolio dashboard, calendars, online invoicing, live polling connections, branding, lead retrieval, and check-in. This is developed exclusively for restaurants and beverage, hotels, trade shows, trade unions, conventions, conferences, meetings, webinar, modules, floor plans, states, event organizers, weddings, and marketing companies.

Pros and Cons:

Pros
Cons

Easy way to set up

Highly responsive in terms of navigation as well check-ins

Excellent software for charity and non profit organizations

Very intuitive and high efficiency

CRM friendly guide

Difficult to use software for older people

High learning curve than others

No option to individualize the event overview through phone support

Bitrix24

Bitrix24 is a cooperative platform that provides full control, teamwork, and attendee networking resources for workflow. It provides the files, invoices, surveys, call for papers, billing, dashboards, polls, programs, notes, activities, and contacts a single forum. You will access the app and hardware platforms directly by merely signing in to an account and then welcoming your colleagues. It has the ability to continue with a free package that covers all the necessary resources, salesforce, analytics, add-ons, features, and cloud storage and event management tools like for teamwork.

Pros and Cons:

Pros
Cons

Super adjustable forums

Streamlined CRM and great response

Unified correspondences and efforts

Conference management

Can connect to telephone numbers

High

pricing structures

No way to get CRM individually

Can't get used to as user and admin needs easily

Ticket Tailor

Another one of the best range of software tools for event management tasks is Ticket Tailor. It is a user-friendly, commission-free electronic event ticketing solution – event website builder that lets promoters of professional trade shows sell event tickets digitally without a ticketing service from a third party. Like other event ticketing firms, it will not absorb any profit amount actually and that is not a joke. Meaning, you don't have to pay any service charge or fee for any ticket type you sold on the planning platform to customers. Moreover, it is best known for charity fundraisers, donations, caterers, brands, webinars, classes, beverage, concerts, sporting events for any sizes and shapes, conventions, entertainment events, private parties, music festivals, and more.

Pros and Cons:

Pros
Cons

Multiple ticket types for events online

Payment method is available both online as well as offline

User-friendly event tools for seller and ticket buyers as well.

Scalable response

Highly expensive

Slow interface

Poor customer service support

Eventzilla

Eventzilla is another major cloud-based network for in-person, interactive event registration & promotion with hootsuite. Mostly, it is best known for workshops, webinars, seminars, sessions, booths, proposals, interactive gatherings, fundraisers, training courses, floor plan, meeting & other activities. The software provides everything anyone needs for such as quickly setting up custom event landing pages, merchandise pages, publishing event timetables, capture, collecting fees, handling attendants, ticket buyers, and signing in around the countries.

Pros and Cons:

Pros
Cons

Easy way to set up

Ability to update details and attendee lists easily

Creating any type of ticketing collateral is effective

Productivity

Interface can be difficult to use

Quirky bugs while editing events and selling tickets.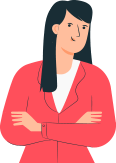 Want to build similar features and functionalities for your software development? Get in touch with us.
FAQ
What is the best event management software?

There are many event planning software in the market that are looked upon for professional purposes.

Eventbrite
Tripleseat
RegPack
Event Mobi
Hubb
Fonteva
DoubleDutch

What are the solutions provided by the event management software?

Effective communication and conversations via email and SMS

Easy to manage multiple events with filter by an exhibitor

Timely financial management

Export reports easily and print badges streaming

Return of investment analysis

Which features are to be integrated into the event planning software?

Add events and items

Event registration guest list management

Featured events categories

Live location area trial

Social media integration

Email campaigns and SMS marketing tools

Advance payments

Push notifications, messages, and reminders for updates

Are the event management solutions region-specific?

With the development of event sponsor management software, event professionals can easily manage your businesses from anywhere in the world. Sitting in one place. Let's claim you can handle your Indian or UK events company in the USA. A decent operating system and internet access are all what you need. Advanced software event technology is easily integrated into mobile devices, laptops, tabs, and new cross-platform technologies that are supported by the group registration tool.

Should a small events company invest in an event management software?

Being a small events firm, you should invest in such software for a better engagement and professional events outcome. It will help you fast execution on its head of everything from events to sales to plan them in a cost-effective manner for registrants.
Conclusion
Constant needs of people to be in the public's eye are increasing the market of events and so is the technological world. If you want to ease your one event planning process, sales funnel and enhance your attendees management then such award-winning planning tools will help you along the way. You will be able to provide top-notch customer service, relationships, event marketing on a timely basis, and able to do all the tiny adjustments beforehand.
Being a native app development company Space-O is helping its clients, from large enterprises to startups, to develop mobile apps, web applications, and more than run faster and give a rich performance.
We function with one basic aim of providing software and business applications with an easier and improved user experience. Starting from the idea of development, website building, or launching your mobile app onto the market, our team ensures that your developed application works seamlessly.
However, if you have any queries or doubts about event management programs, the functionality of the event software, the expense of implementing an event management platform, then you can discuss it with us. We will respond to your needs with an appropriate software solution.