Want to Build a Groceries Delivery App Like Instacart? 3 Takeaways You Must Not Miss
Are you a startup with an idea for on-demand grocery delivery app development? Or are you an entrepreneur who needs a grocery delivery app to boost business? Well, as the world is chasing pandemics like coronavirus and other flu, you need to keep in mind the sanitization and other tips for online grocery app development.
Here, in this blog, we have discussed some of the major takeaways to build app like Instacart, top grocery apps 2020, and tips to expand your business in the flu season. Dive into it and get your retail store or grocery shop an online platform for round the clock business.
Whether you own a grocery superstore or a grocery delivery service startup, the idea of grocery app development must have crossed your mind. If not, it should now.

Why?
People are getting busier and grocery store is getting, well, idler. People don't visit the stores themselves. They get the groceries delivered to home. This trend is increasing day by day. Such on-demand services are the reason why Uber for X  apps are so much in demand.
Gen Z finds it hard to juggle between taking care of their household chores and managing work tasks. Grocery shopping apps help to tick mark one important task on their to-do list: getting weekly groceries.
Especially with the amidst of COVID-19 and the like viruses/flu, people have started perceiving the social distancing practice. Thus, now there is even more possibility of consumer demographics to stay in their houses and make a purchase online via different platforms of food delivery, grocery shopping, and other household necessities on their fingertips. 
Recently, at Space-O Technologies Canada, our research and development team came across a tweet by Laura Hensley, the national reporter at Global News, she has asked online users about their experience of grocery services.
People's day-to-day lives have changed a lot as they adjust to stay home. So if you are looking for an opportunity to built a robust same-day grocery delivery service then for better logistics and scheduled deliveries you should consider developing grocery app. 
Now, before heading towards the tips and takeaways let's have a look at the online grocery market statistics to know the actual demand of the "grocery delivery to your door" app.
Online Grocery Shopping Statistics
There is a significant growth in the grocery delivery app downloads due to the COVID-19 pandemic. From February to mid-March, Instacart, Walmart, Shipt saw an increase in their user engagement.
Source: Statista
The grocery delivery sales are forecasted to reach 29.7 billion U.S. dollars by 2021.
Source: Statista
According to Business Insider, the grocery delivery online genre will see an increase in buying adoption from all the generations, including the baby boomers. It is expected that home grocery delivery might reach $117 billion in 2023.
Major players like Amazon and Walmart have also applied different strategies. Amazon has its e-commerce and fulfillment capabilities to offer a variety of online grocery services. Walmart, on the other hand, is using its brick-and-mortar footprint to its advantage. Others like Kroger, Aldi are working with third-party delivery providers like Instacart Canada. 
Being a grocery store or a retail hub, if you are rushing to take advantage of the potential of groceries delivered door to door, you are stepping into a highly competitive market. Both the established and startups like you are curbing the pickup and delivery offerings. For better business opportunity you may go through our curated tips for your app development. 
4 Tips to Expand Grocery Delivery App in COVID-19 and Other Flu Seasons
Tie-up with online groceries platform

When you are in your initial phase, you will need a secure delivery time and efficiency in online grocery curation. It will also play the role of trials where you can collaborate with the giants of online grocery delivery and witness the response of your target audience.

By doing so you will also build consumer loyalty and brand retention for a long period. We at Space-O Technologies have developed Uber for delivery in different service genres from groceries to laundry. We manage everything from delivery scheduling to managing communication with the customers.  

Curbside pickup for groceries

What if the user wants to pick his groceries while heading home? Or wants to pick up his order than to make it deliver at his door? Your grocery delivery app must have options for such curbside deliveries.

Individuals have started to stock up their places by preparing a long shopping list of vegetables, fruits, snacks, meat, dairy products. Apart from these items, there is a high demand for other beverage stuff like alcohol, beer, wine, which the alcohol delivery app amid the outbreak is capable of delivering the bottles at any location or to the residents as per their requirement.

There are many supermarkets and online stores dealing with such practices. Some are also providing shopping hours for old adults or seniors with special discounts. You can also have such categories and time-bound offers in your Uber delivery app for members. This will engage more audiences to visit online and offline stores.

Expert tip: For better user experience, you can integrate "virtual grocery stores" through AI technology, wherein people can have actual store understanding and clear their doubts on fresh vegetables, storage, nutrition info and other hygiene issues.

Supplement with grocery subscription boxes

Such subscription boxes deliver fresh produces to one's doorstep by mail each week. These are simply a convenient way to get extra fresh food, in different box sizes according to the requirement. Such integration will allow you to schedule orders in advance with a fixed supply of items. You can also opt for another local alternative: tie-up with a farmer to offer consumers with fresh produce for pickup or delivery.

Expand business via "Dark Store" concept

To fulfill timely deliveries and pickups, as a retailer you can automate the process by expanding your picking process. You should take the picking process out of stores in the so-called dark store. Such dark stores will avoid chaos in the main store and the consumers or delivery guy can easily pickup their online purchased goods.

Also, there is no need of hiring employees in the dark store, as it will only consist of the curated and scheduled orders of individuals. Customers are not allowed to go inside and thus, it is isolated storage of orders. For instance, Walmart grocery, recently opened a pickup point, a 40,000 square foot place outside of Chicago at a former grocery store. Consumers can drive up to the spot and wait for their parcel at their designated parking place. A Walmart worker loads up their truck with online filled order. They also make deliveries from that location.

Such a method will give a seamless momentum to your online as well as offline ordering management system. You will eventually be able to deliver and manage more orders at a given point of time by meeting the food chain demand-supply.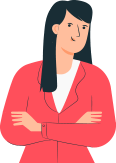 Have a grocery delivery app idea in mind? Discuss it with us.
Now, moving forward we have studied one of the competitors and curated some takeaways that will help you to develop a grocery home delivery app.
3 Takeaways from Instacart App for Grocery App Development
Including new and unique features

An uber for groceries has some basic features like

List of local grocery stores
A search option to find items
A shopping cart
Scheduling a delivery
Payment gateway integration

Apart from these, if you wish to make your app stand out from the cart, you could include some unique features.

For instance, Instacart mobile app has a feature to save shopping lists and reorder items from previous purchases. Another feature lets the user view nutritional information and filter the items by gluten-free, organic or vegan diets. In fact, users can also get recipes that they can try at home. They may even talk to their shoppers right there in the app.

In this fast-paced generation, you should plan to make an on-demand grocery delivery app. An app that delivers grocery on the same day.

Make profitable partnerships

When a business is online, it becomes extremely important to make partnerships that generate profit. Instacart owners understand this very well. They have been able to make successful partnerships with various other companies.

Let's take a few examples of Instacart to understand this

Instacart partnered with ALDI in September  2018and Instacart users have been able to get ALDI groceries right at their doorsteps since.
We also saw a once in a blue moon type of partnership between Postamates app (another groceries delivery app)and Instacart to deliver goods during peak hours. This happened only for San Fransisco.
Very recently, as reported by TechCrunch, Sam's Club decided to club with Instacart grocery mobile app to deliver alcohol the same day. This made it an Uber for alcohol also.

Not just flawless features of grocery mobile app development, but even partners are important to make your uber for grocery delivery app.

Strategic monetization

The main aim of any business is to make profits and for that you will need monetization strategies. Here we have mentioned a few monetization strategies for your online grocery delivery app.

Delivery fee: A specific amount as a delivery fee is taken from the user on every delivery. This varies according to the amount of the order.
Membership fee: Many grocery shopping delivery apps offer a membership fee either monthly or annually. Instacart Express is an annual membership offered by Instacart.
Mark up prices: Many stores sell their products at a higher price than normal. The revenue generated from this is used to pay the delivery personnel.
Surge pricing: Just like Uber, the concept of surge or busy pricing can work even here. There is an increase in delivery charges during popular delivery times and peak hours. This depends on the business of shoppers.

Being in the apps world, we have designed and developed one of the best on-demand delivery apps for Toronto residents, enabling them to order any product from grocery to snacks, electronics to pharmacy products and other day-to-day items. Thus, with the utmost experience, we have curated the best grocery apps in 2020. Have a look at it.
Best Grocery Delivery Apps 2020
App Name
Features
App Store Link
Play Store Link
Instacart

Enter zip code and choose products from nearby stores
Schedule delivery in real-time
Reorder items directly from the history
Group carts facility to shop with friends, family&relatives
Filter products according to its organic, vegan diets, by viewing the nutrition info

Inabuggy

Easy switch among the available stores
Schedule deliveries according to the available dates for a store
Access to reorder button anytime via past order history
Save favorite food items in a cart
Seamless payment system

Peapod

A user can curate his own meal kit
"Order Genius" feature allows the app to analyze the user buying behavior and suggest for future purchase accordingly
Its Express shop provide users to type their shopping list and submit it for better online communication
Delivery options are as per the convenience of the users

Whole Foods

Create a shopping list and browse weekly sales at your favorite location to find the latest deals on products
View and edit shopping cart anytime, anywhere before placing the order
Integration with Alexa shopping list
One can add products by tapping, typing, or through voice assistance device Alexa

Shipt

Schedule same-day delivery, fast payment, and tip for the delivery guy
Access to member exclusive savings
Reward programs and mPerks
Save time and place orders with go-to grocery lists
Frequently Asked Questions for Grocery Delivery App
What is the best grocery delivery app?

Here are some of the best delivery groceries app:

Instacart
Inabuggy
Peapod
Shipt
Whole Foods
Fresh Direct

How to shop for groceries during the coronavirus pandemic?

While practicing social distancing to avoid the spread of the virus, one needs to order groceries online. There are other store precautions like wearing masks, gloves, washing hands and rinse the product after bringing it from the outlet. But the best option is to avoid going out and stay home ordering all the necessary household items.

How are the groceries delivered?

Here are the steps that online grocery delivery services follow:

A user selects the products online through app according to his needs and adds it to the cart
The user makes payment and the delivery guy is notified about the order
The shopper goes to the respective store and curates the order placed by the user
Brings the delivery at the scheduled time and day to the user

Which grocery stores do home delivery?

Here are the major grocery chains that deliver groceries home:

Walmart
Whole Foods
Safeway
Costco
H-E-B

What are the tips to expand grocery business online?

Tips to expand online grocery delivery business:

Tie-up with online groceries platform
Curbside pickup for groceries
Supplement with grocery subscription boxes
Expand business via "Dark Store" concept
Conclusion
In this blog, we have explained the unique features, the importance of profitable partnerships, as well as monetization strategies that can help you with your Uber for grocery shopping app. What you need next is a grocery delivery app development company.
You can cross-verify your idea with us as we are a leading web and mobile app development company in Toronto, Canada. We have experience in developing apps of various categories for both Android and iOS platforms. Have a look at the following results provided by our app developments.
If you have any doubts regarding the on-demand grocery app development cost, process or timeline, update regarding your app store version, feel free to contact our technical expert. All you need to do is fill the contact form in the footer and we will get back to you within 48 hours. Also, this will be 30-minute free of cost consultation.
This page was last edited on October 5th, 2020, at 14:05 PM.