Why Every Successful Delivery Business Focuses on a Route Planner App? (Features + Best Route Planner Apps 2020 + FAQ)
We are seeing a race against the clock with logistics- Tom Kloza
Consumers want instant and accurate deliveries at their doorsteps. To follow such perception, companies are setting to deliver the shipments faster and efficiently.  With the emergence of Apple Maps and Google Maps in the market, we have seen the trends of route optimization software and route planner app developments.
Now, people are no longer used to manually draft the routes for their packaging services. The online Uber for delivery genre has given businesses an opportunity to reactive and agile their delivery movements. According to Market Watch, the global last-mile delivery market is projected to reach US$ 66000 million by the end of 2026.
With such innovations at our doorsteps, there are also challenges like COVID-19 faced by humankind. As we all are practicing social distancing, the online delivery and logistics genre is expanding at a lightning speed, if you are thinking about the growth of the food delivery apps along with other delivery services, there is no looking back in time. With contactless deliveries, the world is perceiving more and more online services at their disposal.
With the rise of E-commerce and online food delivering and ordering apps, a constant need for fleet route planning software is seen. They can optimize the fastest route with multiple stops and can complete their dispatch and delivery in no time. So, in this blog, we have discussed the benefits, features, and best multi-stop route planner app developments for you.
Introduction
If your business is suffering from logistics and real-time delivery problems, bad traffic or slow routes, bad route building, resulting in high costs and low sales, then aa route planner app with multiple stops is the best solution for your business.
The routing software aims at getting the delivery driver from point A to B (C, D, E, F…) in a systematic manner. To fulfill the promise elements of timely delivery, and to cope up with the logistics industry such route planners play an efficient role in bringing the profits and disrupt the retail market.
With the panic-buying and the fear of getting contagious people are downloading delivery apps to order meals, couriers, and groceries and be safe during viruses/flu-like coronavirus pandemic. The sudden outbreak has also changed people's buying techniques opening more opportunities for online delivery businesses.
Just think about it, by developing the route planning app you are giving an awesome experience to the dispatchers and the drivers. The online users will no longer have to call to ask for their delivery status and have to then call the driver and further delay their process. It also has other key factors, let's have a quick look at it before diving into benefits.
Which key factors are taken care of by a route planner app development?
Being a delivery or logistics business you can plan your dispatch routes in advance.
One can completely monitor the delivery process through the navigation app and can note the accurate timings to obtain the maximum deliveries in a day.
You can keep your clientele details, addresses, delivery specifications, and quickly plan a route along with that.
Get precise virtual information of stops, traffic jams, alternate route guidance when delivering a package.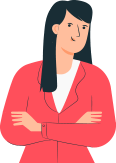 Do you have an app idea in mind? Discuss it with us.
The problem of inaccurate route planning will not just cause your vehicle route planning, but will also increase fuel expenses, legal hassles, and driver attrition. Such a multiple stop app can make logistics easy to handle. Being a leading supply chain management software development company we help startups and enterprises to manage and track supply chain operations from manufacturing to distribution. This results in reduced delivery time, optimized inventory, and customer experiences.
Let's have a look at the benefits and features of the route planning app that will help you in developing the best route optimization software.
Benefits of Route Planner App
There are multiple ways in which your logistics agency is benefited from the route planner unlimited stops app development.
#1 Optimizes and automates delivery routes for delivery drivers
The route optimization app will help you automatically track routes for delivery drivers and sales representatives. It also prevents unpaid deliveries to 'stop service' requests. As a delivery business, you can seamlessly decide the dispatch procedure in advance and as a result, there will be a reduction in sales costs. It helps serve more customers in less time, as you are able to schedule, map, and route the delivery team in advance. If you are looking to alter the planned route, you can easily quickly fix and schedule it.
According to the Road Weather Management Program, there are upto 22% of vehicle crashes due to bad weather. You can control such mishaps beforehand by proper monitoring and studying the route maps in the route planner app for delivery drivers.
#2 Multiple destination route planner serves all the necessary delivery details
With live vehicle tracking and real-time tracking of driver's movement, there are other functionalities like necessary information, including delivery date and time, sale instructions, customers' contact details, and location information. Such accurate driving directions will decrease route planning stress and scheduling locations will be accelerated.
It is said that approximately 3.8 million gallons of fuel are wasted each day by average American driver spending over 16 minutes idling their vehicle. So you can easily reduce the fuel and other miscellaneous expenses related to the vehicle by efficient route planner app.
Being an app development company, our senior app developers have a tip for your software. You should integrate an offline editing and working mode so that you are not completely dependent on the internet connection. Also, automatic calculation of discounts, free promotions, and taxes for the total bill should be integrated so that the driver is aware of the amount to be taken from the client in case of a cash on delivery. This can work for a route planner app for food delivery, as well as parcel delivery services.
#3 Decreases the time of planning routes and increases the number of jobs in a day
The online route planning can make sure that drivers spend less time on the road responding to last-minute changes. The number of jobs completed in a day will increase and result in increased customer demand. It will also improve the driver's performance and productivity.
The advanced map solutions decrease complexities in route needs and traffic. The software, using an advanced algorithm suggests the best and most cost-effective route choices for drivers and sales representatives.
#4 Enhances customer satisfaction and built a loyalty base
If you deliver a birthday parcel after the birthday, it brings no excitement to the giver who ordered online and the receiver who receives the following day. To maintain accuracy, you will need a route planner. Thus, as a result of timely deliveries, you will create your loyal target audience and consumers will be satisfied with your overall logistics services. It will improve business value and also expand it in other cities or major countries like the United States.
#5 Offers in-app scanning of all parcels and quick dispatch
The in-app scanning will help the drivers to cross-check the delivery details before handing over the parcel to the recipient. In this way, you will be able to avoid misplacement of parcels and it will again turn into a repetitive and loyal customer base for your online brand.
On the other hand, the dispatch team will also be able to complete their checklist before time through the automatic system. You can integrate this software into your system and get started with the spreadsheet uploading delivery dispatch number, item, name, and other information of the parcel.
After going through these benefits, we have curated some essential features for your route planning app idea. These must-have features will help you in developing a successful multiple locations route planner.
Features to be Integrated into a Route Planner App
1. Plan unlimited routes with unlimited stops
No matter how much planning and scheduling you do in advance, but it takes more than 30 seconds to optimize the roads, mapping them, using pen and paper. What if there is an online version that grants you with no search limit, unlimited optimized routes, ability to analyze accidents, potholes, hazards on the route. You will save a lot of time and will eventually look after some other business problems or expansion scenarios.
Such a smartphone update will help your drivers to look after their duty path easily and there will be no further complaints of road directions and addresses not found. As far as the business is concerned, you will be making profits by delivering more items in a day than usual.
2. Upload delivery information spreadsheet directly in the app
When it comes to a delivery job, the first thing comes to mind is the delivery information. When you plan an app with multiple stops, it is essential to have accurate information at the disposal. So, you need to integrate the "upload spreadsheet" option right in the app for direct access from it.
Expert tip: For higher search limits and web tools for spreadsheet uploading, the user has to upgrade to the pro version. Provide them with a side menu to select the option and opt for subscriptions as per their future planning.
When you complete such integration – search the drivers and the businesses can be on the same page and can cross-check the data, reviews, and ratings all at one place through the application. This can also improve sync between the owner and the team members.
3. Track progress of delivery stops
A delivery business has to keep a track of everyone and everything from the very beginning. It is essential to know the whereabouts of a parcel and the deliveries conducted in a day. One can track their orders through GPS map locators and optimized route settings. Thus, the loopholes of the drivers or the system are met easily and can be eliminated in real-time.
4. Enable "Round Trip" options to create a closed-loop
If you want to save money and fuel prices, you have to opt for a round trip feature. This feature will let your delivery guy take any deliveries or giveaways coming on his way back to his home or office. It helps in curbing fuel prices and makes easy completion of the tasks in a day. You need to work on your user interface for seamless functioning of this feature and get the most of it.
5. Automatic weekly reports of your key sales insights
For maintaining an online business you need to have some important features like automatic weekly reports. Such functionality keeps you updated with every sales insight and problems coming in the way. For example, you are not going to open a computer or laptop for every minute detail. Today people quit that hustle by mobile apps and can study every little insight just by mere finger touch.
If you are still suspicious of our curated benefits and features, you should have a look at the route planner unlimited stops app created by our app developers at Space-O Technologies, Toronto, Canada. We have experienced iOS/Android developers who have the apt knowledge of trending technologies, algorithms, and app markets. Let's have a gist of the routing app.
Our Contribution to the Route Planning App Genre
We have designed and developed an app for planning route with multiple stops in the form of a Multi-Stop Route Planner. This app optimizes routes and assigns it to team members or self and unlike any other GPS routing or navigation system app, it immediately re-sequences the whole route in correct order to avoid the misplacements of deliveries. The productivity software also has subscription plans and privacy policy that ensures the users online protection. It is available on Google Play Store and Apple app store.
Source: Multi-Stop
If you are someone who is interested in creating a delivery route planning app than you might want to look at your competition for better UI/UX ideas and study their features for more in-app developments.
5 Best Route Planner App Developments
App Name
Features
App Store Link
Play Store Link
Upper Route Planner

Optimize routes with multiple stops and assign to team members or self
Save all important and frequent addresses in the application contact book
Customize route on the map using a dropped pin or Google search or contacts or addresses
Integrate and navigate by using other apps like Apple Maps, Google Maps, and Waze
Import route with a list of addresses in XLS, XLSX and CSV file.

Waze

Push notifications or alerts about traffic, police, hazards, and more along the drive
Instant re-routing to avoid traffic and save time & fuel
Direct integration with music apps, podcasts, and more
GPS navigation tracking to find the cheapest gas along the route
Voice assistant like Google Maps for better directional guidance

RoadWarrior Route Planner

Plan multiple destinations according to the deliveries
Navigate using Google Maps, Waze, and more
Direct upload of a spreadsheet consisting of the delivery details
Integration of availability windows to ensure online customer about the driver's arrival or delivery hours
Track progress by checking locations
Enables the round trip option

Route4Me Route Planner

Select and stop the start & end of the route
On click per destination gets a voice-guided turn-by-turn direction
Store address book and other clients information in the app
Know the estimate driving time and route distance

Badger Map Route Planner Sales

Built-in optimized route feature
Analyzes real-time traffic data and distance to give representatives the most efficient route
Visualization of customers and prospects on an interactive map
Tap and hold the map to create an account anywhere
#1 Upper Route Planner
Rerouting is a brain-storming task, isn't it? What if there is an app that immediately re-sequences the whole route without misplacing any delivery? The multi-stop app is a route planning and optimization app that allows a business to curate a list of stops, decide the order that avoids traffic, re-sequence the whole route, and also prevent backtracking.
Source: Multi-Stop
Subscription prices: Yearly subscription is $79.99 USD, the monthly subscription is $9.99 USD, the weekly subscription is $4.99 USD.  It provides additional features like unlimited Routes, unlimited Cloud Sync, import and export route addresses, add team members.
Before moving forward let's have a look at its pros & cons.
Pros
Cons

Custom plotting helps in timely deliveries and calculate orders accurately
Keep track of progress by marking the stop as success or failure with signature, photo, notes
Sync with other team members by saving the favorite routes and addresses
It engages the user by providing an insight dashboard of routes and stops progress
Smart reporting by generating the report in XLS, PDF, and CSV

There is no flexibility in reversing the routes and retain the unsynced stops
No constant voice assistant while driving
#2 Waze
The route planner app Waze instantly updates about the traffic, construction, and other hazards on a delivery driver's ride. The mapping software offers re-routing options to avoid the mishap and save time & fuel of the business. Waze app integrates with the car's display, for better voice assistance to guide on-the-go.
Source: Waze
Let's have a look at the pros and cons of the routing app.
Pros
Cons

It gives accurate alerts for police, holes, accidents, traffics
The route planning tool has a direct connection with a car's display
It guides you to the cheapest gas station coming on your route

It does not work offline
No constant voice assistance while driving
No picture mode of the app when on a call or working in some other mobile app
The in-app functionality and navigation is not user-friendly
#3 RoadWarrior Route Planner
This app is designed for travelers and driving professionals that provide customized routes based on real-time traffic, client availability, and the user's own busy schedule. It includes professional courier service providers like FedEx, UPS, DHL. A user has to plug in his delivery addresses for couriers and other information than the app works on automatic logistics and assigns the pre-planned routes.
Source: RoadWarrior
Subscription prices: Road warrior pro is available at a monthly subscription of $10 USD and a yearly subscription of $100 USD.  It provides additional features like the ability to optimize routes with more stops, higher daily search limits, and web tools for spreadsheet uploading.
Before moving forward let's have a look at its pros & cons.
Pros
Cons

The in-app roadwarrior pro users get increased capacity for optimization
Spreadsheet uploading, report downloading, and account management are just a click away
Drag and drop the stops to adjust custom route in seconds

The app orders the stops outside the windows
The optimized routes show unnecessary u-turns on the road
There are server issues which in turn hampers the user experience
#4 Route4Me Route Planner
This map app puts a driver's visits, pickups, deliveries, in the best sequence, increasing the revenue, and reducing the cost. It is also used by UPS, FedEx, DHL, Canada Post, Amazon Flex, On Trac drivers. Anyone doing multi-destination routes or territory planning & territory optimization, this app is apt for them.
Source: Route4Me
Subscription prices: Yearly $79 USD and monthly $10 USD providing unlimited routes and unlimited stops.
Let's have a look at the pros and cons of the routing app.
Pros
Cons

Extremely user-friendly and saves time for mapping the routes
Drive around looking for multiple addresses on a daily basis
Voice-guided assistant for proper navigation

The re-optimization of routes happens at a click, there is no going back to the older route optimizations
An ineffective customer support service
One cannot message the routes directly from the app to another person
#5 Badger Map Route Planner Sales
Badger map is a multi-stop route planner that helps plan sales routes ahead of time. The app organizes all leads and customers in the field by key metrics.  It uses real-time traffic to curate the fastest route and also integrates with CRMs, removing unnecessary admin work for sales representatives.
Source: Badger
Subscription prices: Monthly prices for businesses are $59 USD and for the enterprises are $105 USD.
Before moving forward let's have a look at its pros & cons.
Pros
Cons

Optimizes the best routes for sales
One can filter search material by accounts that order the most and color code the map
Save routes by the days of the week and by area
Customer service is fast and helpful

Limited locations are added at a time
It uses Google to find matches but sometimes it cannot find what the user needs
The app has loading problem with routes so users have to force stop it and reload it multiple times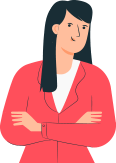 Want to manage your delivery business using unique features and functionalities?
Frequently Asked Question for Route Planner App
1. What is routing software?
Any company that manages a fleet, no matter large or small, is benefited by such route optimization software. It helps in the dispatch of vehicles towards multiple destinations, determines the fastest route, and helps a driver to communicate any changes or setbacks while delivering the items.
2. What is the best route planner app?
There are some best multi-stop route planner apps like:
Waze
Route4Me
Road Warrior
Badger Maps
Mapquest route planner
Routific
Route Savvy
3. Does Google Maps have a route planner?
The Google map is only used to plan a delivery from point A to B. But through other free route planner apps, one can integrate multiple routes with stops and plan destination deliveries in advance for atleast a week.
4. What are the essential features of the route planning app?
Features to be integrated into a route planner app:
1. Plan unlimited routes with unlimited stops
2. Upload delivery information spreadsheet directly in the app
3. Track progress of delivery stops
4. Enable "Round Trip" options to create a closed-loop
5. Automatic weekly reports of your key sales insights
6. Save your favorite routes and addresses
5. Why is route planning important?
Better route planning leads to less driving and will save fuel.
Reduces overall expenses and increases delivery profits.
Real-time deliveries and accurate parcel information via scanning.
Multiple locations with a varied route plan to complete deliveries on time.
6. What is the best route planning software?
These are the best route planning software:
1.Verizon Connect
2. Samsara
3. Work Wave
4. Pro Transport
5. Silent Passenger
mail
Conclusion
If your company is dealing with constant driver complaints or leaving problems, late order deliveries and cutoffs, an increase in transportation cost than the returns, you should explore ways to improve the efficiency of your routing and dispatch function. The routing and scheduling software performs an accurate route planning diagnosis, which models up savings and performance improvements for your business.
The advanced route optimization technology will help you dig deep into how delivery operations impact more profitability. It helps you in planning all your "what-ifs" related to logistics and fleet management in real-time. The efficient planning leads to minutes of deliveries instead of hours, and that too bulk deliveries in a day.
So if you have any query or confusion regarding the route planner app development, want to make your own free route planner app, best multi stop route planner app features and functionalities, you can discuss with us. We provide a free consultation, you just have to fill the contact us form with your requirements. One of our app experts will get back to you in a short span of time. Drive your business with digital accomplishments and avail consumer satisfaction with profits.
This page was last edited on November 18th, 2020, at 11:56 AM.