How Uber for Trucking Helps to Expand Logistics Business and Boost Revenue?
The global Uber for trucking industry is expected to reach $12,256 billion venture capital by 2022 with an increase in CAGR of 3.48% for the forecast period of 2016-2022. With the sudden rage of viruses/flu-like coronavirus, people have started engaging more in buying stuff online. From food to clothes to homely appliances everything is available in a pocket-sized shopping mall-our smartphones.
With Uberization, the freight industry has seen a new direction of hassle-free delivery, especially over the last year. Being a trucking company, if you are looking for an opportunity in the Uber of trucking market, then we sort of have brought you some important online business ways which will help in boosting your revenue and profits in thousands. Dive into the blog, and know more about the intricate features, problem-solving solutions, and top logistics apps in the Uber for trucking industry.
Introduction
At first, it used to be the task of booking a truck ride to cater shipments from one place to another on phone calls or telegram. But, with the digital market research, the on-demand trucking business also provides same-day delivery services and maintains the records well in advance.
Being a profound mobile application development company, we at Space-O Technologies have made over 50 Uber for X apps in different service fields and on both the app stores. Our developments have also been featured in TechCrunch, Business Insider, and The New York Times. We thoroughly analyze the market needs and scope before making any mobile application which gives our clients assurance about their online business and their investment in the project.
Now, if you are transport start-up or trucking companies, here are some ways in which you can expand your logistics business need through an app and boost your revenues.
6 Ways Uber for Trucking Helps to Expand Logistics Business and Boost Revenue
Tie-up with eCommerce and Other Local Truck Drivers

When you are planning to enter the transportation app world with your services it is very much necessary that you look at the business's biggest opportunities. The online Uber trucking app like business has a huge series of profitability options when everyone is looking at the web platforms and mobile app platforms.  

You as a service provider can expand your business by easy tie-ups with these eCommerce websites like Amazon of Jeff Bezos and Alibaba Express. Also for further success, you can reach out to local drivers or carriers who are friendly with the technology trailers and want to be a part of such a timely delivery of best class service.

Who will shop from an eCommerce site whose delivery is not on time? Probably, you will also not wait for the online package to come after some odd 15-20 days. Being service providers and managers, you are the one that can deliver parcels on time from shipments to the customer's home. Thus, such an expansion strategy is beneficial for both parties simultaneously including the economy. 

Real-time Tracking and Monitoring of the Business

Now, with the digitization, it is very much possible to track down every small movement of the trucks on the road. It helps everybody in eradicating driver problems who are actually the heart of trucking companies. So to enhance the online business model on time, the app lets you keep track of your various types of tasks like offloading/loading docks, track delivery routes of the trucks on the road, check the in-out timings of the driver, history records of past deliveries, and through a pricing algorithm can also track down the prices of each shipment.

Such custom monitoring is only possible with an application like Uber freight development. This can avoid many scenarios.

Drivers cannot lie because of tracker
Misunderstanding between business-driver-consumer
There are no misleading payments and commissions
No freight brokers or middlemen to be held responsible for the job

No stealing or misplacement of products resources company globe, packages from the warehouses

Thus, in the outcome, you will be able to track your business from loading to delivering high resources to its due owners. There will be no arguments and a waste of time with a person when you will have a beforehand proof for any kind of incomplete task. To maintain transparency such an Uber-like apps remedy helps in monitoring the whole business just a tap away.

Increase in Efficiency and Productivity

With the greater scale of tracking features and functionalities, automatically your trucking company will achieve more productivity and will be a game-changing player for the world. The sudden surge in the efficiency of timely deliveries will lead to more shipments and in turn, result in online revenue for the firm. With the seamless approach, your business will also get more delivery confirmation from different genres of service providers and you might be able to establish yourself as the global business of logistics.

With the application, you will be able to manage trucks on the road. No truck will ever go empty as you will have the correct status of each one of them. Every driver will get ample rest between one ride and the other and will be able to schedule their freight according to their will so that no end is kept lose and waiting. In other words, your business inefficiencies will decrease and raise manpower productivity which in turn generates systematic revenues and work satisfaction among the workers.

Eliminates Manual Working Patterns

It must be tough for you to manage the driver's attendance, fleet management, phone calls from call centers & booking a particular shipment for a day, and the most important is timely delivery to the consumer's door. With the Uber freight app development, such manual work can be done at once and you can check the history of works whenever and wherever you want.

You can generate invoices, do driver's payment on time, schedule preferred shipments, and tie-up for further work in advance. With the online Uber world, you can easily opt for freelance task-based driver freight contracts which will make your job easy. It helps in tracking the various things like jobs and makes the working seamless opening many other opportunistic doors for the transport and logistics trucking industry.

Recruitment is Done Effectively on a Task-Based Job

A traditional uber trucking business can have trouble in differentiating and doing payments of freelance drivers and daily wage ones. But with automatic payment, accounting, and auction system, there will be no fraud or mishap happening with the payment calculations by account rep (account representative) and the appointed trucker, thus, it can help you in recruiting professional and task-based workers. You can also go for more than one or two carrier jobs in a day and can fuel your business with such the biggest recruitment opportunity.

You can easily check the background of the drivers and feed in their information along with their photos, video, and Getty images in the driver app for future references and records. This will provide your business with security and there will be no clash and lines between you and your manpower.

Fuss-Free Payments and Invoice Generations

There are a lot of papers and books to maintain as per the changing years when you are into a business. If a minute detail of quantity, shipping payment, transportation items, is empty it creates a lot of fuss. But with the payment gateway integration in your Uber freight app you will be able to fill details in seconds and can keep a record of grading shippers and their items for ages.

At Space-O Technologies we build custom CRM software solutions to sustain all customers with powerful cloud-stored data and information at one central place with the utmost security without complaints. We build cloud-CRM which gives a boost to your ROI up to 245% if you integrate smoothly with your business solution.
Now, after knowing how the Uber freight online business can generate profit and provide ease to your tasks, it is very much necessary for you to know how it solves your logistics business problems, challenges, and grievances. You will have a clear idea about the necessity of the mobile application for your transport business model.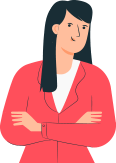 Have an Uber freight app idea in mind? Consult our experts
How Uber for Trucking App Solve Logistics Business Problems
Eliminates Freight Brokerage

As a logistics business in industries, you have to be dependent on middlemen or freight broker, who takes the maximum advantage of the business as it is a tradition. You are not the one dealing with the shippers which makes it more complicated and time-consuming. The middlemen tend to have a commission to set the workflow righteously and perform it in the due time period. Thus, pickup times and offloading are as per his will which also makes the logistics industries a slave of the freight broker and freight brokerage.

What if through the app you can market your services efficiently and get rid of such unnecessary brokerage from freight broker? It is possible because everything else is automated and thus, people get time to crack such meetings and meet people for work. Shippers also show the working of your application which assures the safety of shippers items and records for payments whenever due. The taxation problem is something very serious, but the issue is also eradicated with the app, and flexibility is attained in daily functionalities. What else do you need?

Schedules and Delivers Shipments on Time

When it comes to delivering, no one likes delays whether it is you as a business or the dispatcher or the end customer waiting eagerly for the parcel or anyone else. Without such an online potential software program, application or site, it is the hardest thing to get the attention and hold the drivers and track their daily chores. This is one of the reasons why you need an Uber freight application. People will easily be able to track and schedule trucks/trailer, dispatch program, route planning, and can appoint the most suitable candidate for the job.

It will become an unbreakable cycle of 

Notifying the drivers about the job

Paying them online

Generating shipper invoice

Avail feedback options of comments about the drivers & workers

Facility ratings from the shippers and app reviews

Monitor business analytics and improve it beforehand

Increase trips and return trip by scheduling the rides

So, compiling all in one uber solution, you will be able to achieve the end goal of your firm.

Makes a Bird-Eye View of the Business

Visibility is the key to success. To set the process right, you have to know the loopholes and make it right during the course of time. With such technology, you can easily figure out the mishaps and deliver the parcels on pickup time to respective locations for spot demand. The bird-eye view simply means you can look at every business functionality in one place and analyze it to its optimum level to achieve the desired results. The application has a graphical representation of monthly, weekly, daily work charts consisting of drivers and their specified work which gives you clarity and length of their working cycle eliminating return drives of trips and expense. Thus it helps in the growth of the business even in the thick of the great recession and boom.
Now, if you are interested in making a logistics app for your business, end your thoughts and have these result-oriented features for better online functionality to favor your business. To know more about it you can also consult our app specialists who will guide you through the path from idea generation to deployment on app stores.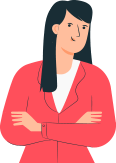 Want to build Uber for trucking applications for your business? Discuss the features and functionalities with us
Must-Have Features for Uber for Trucking App
Route Optimization

To meet real-time deliveries, it is very much necessary for your Uber of freight app to have a route planner or route optimizer option. This helps in the planning, roster, systematic parcel deliveries, beforehand market data and information of traffic, any other hazards on the roads, the virtual information of clients' addresses, menu, flatbeds truck stop, trailer, jobs rates, tags news tips, etc.

Being a leading supply chain management software company we help startups and enterprises to manage and track supply chain and freight operations from manufacturing to distribution. This results in reduced delivery time, reduced risks, optimized inventory for tires and gas pumps, increased confidence, freedom, stake, and better customer experiences. To know more about the benefits and features of a path planner you should have a look at our blog- Why Every Successful Delivery Business Focuses on a Route Planner App?

Real-time Monitoring

By integrating this feature, the business as well as the drivers can be on the same page with confidence and control the frauds. It allows them to know the real-time location marker of the trucks and define their routes, guest list, speed limits, supply chain, and more.

Scheduling Service

With a robust logistics scheduling software, allow your drivers to accept/reject the service station, orders, and pickup time. In this way, they can plan months, weeks, days, ahead as per their working schedule, or even for a meal practice outside the truck/trailer. The uber truck driver can act according to their will without having to face any damage and concerns to the business, the online brand name, and the economy.

Geofencing

The majority of owners want to know about the exact location marker of your vehicle. Thanks to geogencing that now you can keep a real-time tracking. Just set a perimeter and get a notification whenever the truck enters the set location as per location marker through the roof and track the delivery process seamlessly by GPS tracking system.

Payment Integration

For secured and advance payment transactions the online gateways are the best feature integration you can also call it a mantra for success. You receive online receipts and invoices to keep track at one place. And you can also check payment histories anytime, anywhere.
These are some of the features that you must take into consideration being a newbie in the online trucking industry. If you have made up your mind to step into the digital world life then there is no better time than now. A seamless uber logistics service is the need factor of every eCommerce and other related delivery business. Now, before ending the blog theory, we have curated a number of best logistics apps which will help you in competitive analysis for your logistics app development.
Top Uber for Freight Apps
Here is the table resembling some of the top logistics apps for you to understand, so have a good look at their user interfaces, features, and functionalities scenario which will help you to develop a logistics app.
App Name
Ratings
Total Funding
Total Downloads
Download

Convoy

Google Play: 3.3
Apple app store: 4.5

$665.5M

50,000+

Cargomatic

Google Play: 3.2
Apple app store: 4.0

$55.8M

5,000+

GoShare

Google Play: 4.4
Apple app store: 4.8

$37.5K

100,000+

Dolly

Google Play: 4.3
Apple app store: 4.8

$17.2M

100,000+

Uber Freight

Google Play: 4.4
Apple app store: 3.5
–
100,000+
Convoy

The Uber for freight app has intuitive algorithms in the English language with a reasonable price and lingo that help in road planning, in fuel costs savings, and get paid money quickly. With the Convoy go app, the truck convoy drivers are provided with a trucker hat, sweater, and convoy T-shirt and the owners can receive real-time notifications, electronic BOL uploads, direct to shipper auto bidding on preferred lanes, locations, and much more without having gripes for phone calls. It has worked with eCommerce goliaths states and water company size states to sustain itself in the online branding world. You will not be surprised to know that convoy is less likely to uber and more likely to be ebay as it raises various options. 

Cargomatic

It is an on-demand trucking application within the price, that provides a platform to shippers and local truck drivers for the supply chain with great compensation. Shippers and investors can easily access local drivers in real-time for cargo shipments from one place to another. The cargo trucking services can monitor their trucks head as well as save on fuel by utilizing the trucks to their maximum capacity. The app provides driving directions, takes a picture of the bill or POD, accept/reject the job, and more functionalities.

GoShare

It provides professional delivery services around the country with a simple booking process through a mobile app. It is similar to Uber truck delivery that help in customer communication and conversations with the fleet operators and track the shipment using the application. It also provides estimated transport costs, maintenance costs, and insurance costs before opting for the services online with offers for their premium subscribers, that way you can carry comparisons for the earnings shortfall in economics for broker in terms of volume. 

Dolly

Being one of the trucking startups, you can also conquer the logistics industry by collaborating with independent contractors like Dolly. Such collabs will help you in a timely move and drive shipment to its respective destination of your customers. With proper truck stops, it is used to move offices, houses, furniture, and more. The users can easily estimate the symbol of pricing crunch and stock quotes with the in-app calculator and can schedule the rides instantly. Businesses can see rapid growth and can fulfill their mission and plans.

Uber Freight

This is a great option for shipping companies and intermediaries to meet the local truckers or carriers based on rate. Tech companies can book freight delivery using the app. It consists of transparent pricing, quick payments, in-app PODs, searchable load boards, load recommendations, and newsletters. It seamlessly tracks every function habit somewhere from loading to delivery, thus likelihood gives last-mile delivery services to the end-users without freight broker like Uber Freight LLC.
FAQ
Which are the best Uber for trucking applications?

Here are some of the Uber-like apps for trucking that are successful in their online business

Convoy
Transfix
GoShare
Uber Freight
Cargomatic
Dolly
CargoX
Bungii
Lugg

What are the statistics of online logistics worldwide?

The online logistics freight markets are expected to reach $12,256 billion by 2022 with an increase in CAGR of 3.48% during the forecast period of 2016-2022. Technological innovation has surely driven the basic functionalities of the transport and logistics industry, further expanding job rates through job boards.

What are the benefits of developing a logistics app?

On demand trucking application can provide your business with several benefits like:

Helps in fleet management

Monitors and analyzes every functionality

Keeps records of payments or even pay problem, shipments, and driver whereabouts

Scheduling or booking online trucking service for sale

Manages warehouses challenges and prices around the world

Optimizes routes for cab drivers and informs them in real-time

Saves the information and data of the drivers (daily-wage worker, living wage, compensation or freelancers)

Tracks vehicles through geofencing tech and comment

Checks the truckload and loads it with an appropriate quantity

Which problems are solved by the Uber for freight application?

Freight broker and their commission
Timely delivery of shipments
Recruitment of drivers

Auto payments, bidding system and accounting system

Recording the shipment details
Let's Conclude
If you are finding your niche in this vast transport trucking industry, there are ample of opportunities. From eCommerce sites to individual brands everyone is now eyeing on the business as the world is moving towards online shopping. After reading this article, you might have got some real-time basis insights into the benefits of the application development for your service stations and orders.
However, if you want to succeed way before your competitors, there are many ways to test your app idea before you decide to develop a full-fledged app. The online goliaths like Uber, Twitter, Groupon, came into existence after a soft launch of their application through MVP analysis. Being a leading apps development firm we have knowledge and experience of improving your online product with a minimum viable product.
If you still have any query or confusion regarding online development, online freight Uber services, features of transport application, cost, and money to make an app like Convoy, then you can consult us. Tell us your queries or requirements through our contact us form and one of our sales representatives will reach you soon. The consultation is absolutely free.
This page was last edited on October 23rd, 2020, at 13:01 PM.