Best Video Editing Apps for Android, iOS, Mac, and Windows
Video editing apps are the best communication medium that amalgamates audio, video, photo, genres for a few minutes and engage a massive audience.
When buying a new smartphone people nowadays look for great camera quality and the like feature. With the growing trend of social media platforms with influencer marketing, YouTube videos, creativity is at its peak. Everyone has a powerful pocket film studio to film, edit, and publish cinematic creations. To support and expand this trend there are many paid and free video editing apps that a video editor can use to achieve some special effects.
"We are operating in a world where one good video can lead to massive social following-" Mike Henry
If you are someone wondering what apps are good for edit? What is the best app for editing videos? We have made a list of best video editing apps that provide the best sound effects, audio tracks, and also add music. If you have a video editing app idea and want to analyze your competition these editing apps are the answer. Let's dive into the blog to know more about their pros-cons, video editing software, and other information that will help you curate your own video editing app development or you may get the apt app as per your video edits requirements.
Introduction
No other devices have been around humans more than smartphones. Gen Z spends a lot of time on their mobile phones, as everything is possible via apps from food ordering to bookings to photo edits to video editing.
According to Sensor Tower, consumer spending in the mobile apps development market is said to reach $171 billion globally in 2024, which is double the amount spent in 2019.
Every day we witness a new phone flooding into the market with a better camera and app supportive features & functionalities. And this has automatically led to an increase in online video editing, photo editing, and software generation. The global video editing software market size is expected to reach $1.1billion by 2025 at a market growth rate of 4.4% during the forecast period.
Being a newbie in the online edit for videos world, there are many different video editor apps for iOS and Android. We at Space-O Technologies, along with our mobile app developers have narrowed down this list for you.
Best free video editing app for iOS
iMovie, Splice, Magisto, Quik, Adobe Premiere Clip, are some of the well-known apps that you can specifically look for your iPhone app development.
Best free video editing app for Android
FilmoraGo, KineMaster, VivaVideo, Funimate, Movie Maker, are some of the well-known apps for Android.
Other than these the app stores have no shortage of video editing apps. From the free version to paid/ in-app purchases, there are a lot of apps offering the online audiences with the best videography download and intuitive interface. Now, without any further due let's get into the top video editing apps.
11 Best Video Editing Apps
App Name
Ratings
Total Downloads
Available for Platform
Price
Download
Quik
Google Play: 4.7
Apple app store: 4.9
100,000,000+
iOS, Android, iPad, iPod Touch
Free
InShot
Google Play: 4.8
Apple app store: 4.8
100,000,000+
iOS, Android, iPad
In-app purchases vary from $0.99 to $2.99
WeVideo
Google Play: 4.1
Apple app store: 4.5
10,000,000+
iOS, Android, iPad, Desktop
It varies from $3.99 to $349.99
KineMaster
Google Play: 4.4
Apple app store: 4.7
100,000,000+
iOS, Android, iPad
Pro edition $4.99 monthly or $39.99 annually
VideoShop
Google Play: 4.7
Apple app store: 4.9
10,000,000+
iOS, Android, iPad
In-app purchases from $3.99
Magisto
Google Play: 3.8
Apple app store: 4.6
50,000,000+
iOS, Android, iPad
In-app purchase vary from $0.99 to $29.99
PicPlayPost
Google Play: 3.7
Apple app store: 4.8
5,000,000+
iOS, Android, iPad, Windows
In-app purchase varies from $1.99 to $24.99
VideoShow
Google Play: 4.6
Apple app store: 4.7
100,000,000+
iOS, Android, iPad
In-app purchases vary from $0.99 to $39.99
GoPro
Google Play: 4.4
Apple app store: 4.8
10,000,000+
iOS, Android, Mac, Windows
Annually $49.99 with other in-app purchases
PowerDirector
Google Play: 4.5
Apple app store: 4.6
50,000,000+
iOS, Android, Desktop
$34.99 (yearly), $9.99 (quarterly), $4.99 (monthly)
Adobe Premiere Rush
Google Play: 4.1
Apple app store: 4.6
1000,000+
iOS, Android, Desktop
$9.99
#1 Quik App
Quik editing app creates excellent videos. A user can select their favorite photos and video clips. The unique functionality of the app is, it comes with automatic video creation. It provides an online videos editor to crop, add effects, text, add music. The users are easily able to save the video to their camera roll in 1080p or 720p or directly share on a social media networking site. There are no annoying ads and have a variety of themes. It also supports MP3, M4A, MP4, MOV, AAC, FLAC, AIFF, and WAV for better sound quality.
Source: Quik
Key Features:-
It is easy to add photos, videos, text, music at one place
A user can manually trim shots and customize his video
Transitions are automatically in-sync to the beats of the music
For smooth playback, the videos are saved in 60fps
A user can save their videos in the draft and continue editing again anytime, anywhere
Let's have a look at it's pros-cons.
Pros
Cons

A user is easily able to make a typography video with a variety of text animations
Access to more than 100 songs and 26 themes
A user can rediscover memories with flashbacks and Quik stories

A user is unable to control the speed in which the words appear and disappear
Manual trimming of the video
There are no color and brightness adjustment settings
#2 InShot App
This is a simple edits for videos app, that provides users with only trim, speed up, or add music, filters to the video. It is the best music video editor and photo editor app. With its basic video editing features, it is the top movie maker and premiere pro video editor with music that helps create a video for TikTok, YouTube, Instagram (IGTV), Whatsapp, Twitter. It is a free video editing platform that allows merging multiple video clips into one, the application compresses the video without losing its quality. The unique feature of this app is it provides users with rotate and flip functionality, that gives special effects to some part of the video.
Source: InShot
Key Features:-
Allows users to adjust video brightness, contrast, saturation
Add text, animated stickers, custom memes, and images
Users can control their video speed and even freeze their special moments in between
Share the video on social media platforms
Easily accessible video cutter and converts video to MP4 format
Let's have a look at the pros-cons.
Pros
Cons

It is a simple and intuitive app that allows seamless navigation
The editing app has great filters, effects, and stickers
Library of audio tracks and sound effects make a video more engaging and entertaining

No undo and redo functionality, if a user does mistake while editing he has to do it manually
Adds multiple frames to the text
The app hangs when a video is on an infinite converting loop
#3 WeVideo App
It is a storyboard-style video editor that connects users with its cloud-based software for further online editing. WeVideo app has advanced features like audio editing, a library of licensed music, and also allows users to share videos in 4K resolution. The free version of the app has certain limitations of special effects. It gives 10GB of cloud storage. The premiere pro version comes with more flexibility and editing features that enhance the user experience. The app has featured in TechCrunch, The Next Web, Wired, CNET, ReelSEO.
Source:WeVideo
Key Features:-
Video editing is conveniently possible from editing to trimming to filters & effects
Integrate videos with Google Drive, YouTube, Facebook, Twitter, Instagram
The app has expanded music and theme libraries
Professional-looking videos with vertical settings and blurred backgrounds
Voiceover recording for more video engagement
Let's have a look at it's pros-cons.
Pros
Cons

Simple and intuitive timeline-based video editor
The app has innovative add-ons and good features for free
It has an effective UI/UX that engages audiences at large

The watermark is annoying
The audio distorts while merging videos
It does not support .mkv files and is also not able to create a portrait image
We at Space-O Technologies have developed a video intro maker app that is used to make beautifully animated intros for YouTube, gaming, academic, business, or any other type of videos. This app is for all those videography enthusiasts who would like to create quality video intro animations without any professional intro maker software.
Source: Intro Maker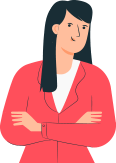 Do you have video editing software programs idea in mind? Discuss the features and functionalities with us
#4 KineMaster App
A video editor can easily do editing on video with multiple layers, even a content creator can add unlimited text, free handwriting, images, audios. It allows users to precisely adjust colors and speed control from 0.25x up to 1.5x without any audio distortion. There are unique features like reverse videos, background music, add filters, edit videos, merge clips together, and also a user can export 4K2160p video at 30FPS.
Source: KineMaster
Key Features:-
The video maker has an intensity slider for color filters
Variety of color adjustment tools from vibrance to shadows to gamma
Recently it has introduced "share support menu" for Facebook, Instagram stories and feed
For proper sound effects, the app has EQ presets, ducking, and volume envelope tools
KineMaster premium removes the ads and watermarks
Let's have a look at its pros and cons.
Pros
Cons

The mobile video editing supports multi-track audios and multiple layers of video
The speed controls slow the video down to 1/8 speed
The upgrade plans unlock professional tool presets and makes the editing process a learning curve

The video files stop to export and the video editor app hangs in the middle of the process
The data users hear while editing is not received while extracting it
The app is glitchy after the update when it comes to video clip and effects
#5 VideoShop App
VideoShop is a free video editor allowing users to create videos by trimming clips, adding text, select a tune from a music library, and other transition effects. Apart from that, the app lets the user speed up the video, create stop-motion animations or slow motion, and also add reverse play in the video. The video editing app rescales the shots within the video frame and in a free trial gives an overlay Insta-inspired filter.
Source: VideoShop
Key Features:-
The video editors can easily trim, add music, add other motion graphics, do color correction in their videos
One of the unique features include resizing and reversing the video within the frames
Create a copy of the video clips and share the video on social networks
The voice overs and animated titles result in a high video quality
Variety of video filters, clips add, 3d animation effects and slideshows enhance the user's creative cloud
Let's have a look at its pros-cons.
Pros
Cons

The watermark goes away during edited videos
It is easy to make shorter videos, add text & audio
The video editing app has easy to navigate controls

There is no option for a fade or smoother cut after the update that took away the transition flash and rotate functionality
No selection option to the editor for different types of templates PSD backgrounds
There is no manual time or speed setting to get microseconds cut and copy results
#6 Magisto
Magisto video editing app uses Artificial Intelligence (AI) technology in the best part of a user's footage. It intelligently applies the editing tools like video stabilization, object detection, filters, facial recognition, auto-crop to create eye-catching video content or video collages. The premium and professional version allows users to access other editing styles. A user can add his own audio mixing track or choose one from the in-app music tracks library. The video collage maker feature also helps in engaging more audience to the online platform.
Source: Magisto
Key Features:-
Video producers can make a photo slideshow with music and appropriate editing style
Commercially licensed personal music collection for iOS and Android
A user can create engaging video clips for ad campaigns online
With AI it is able to use stabilization technology in the footage
Share the content directly on social network platforms
Let's have a look at its pros-cons.
Pros
Cons

It is supported by AI technology
It gives free access to Vimeo business including Vimeo Pro with other storage facilities
The user can use his own audio recording or integrate from the music track library

The charges are deducted without any prior warnings for a free trial or free version ending
One has to take a backup from the app every time a video download is completed
It is a little pricey for the premium version
We are halfway through the list while reading this or even before searching for this particular online video edit trend, you might have thought about its scope. Our experienced mobile app developers have researched an interesting viewing and marketing online trend which leads to successful video editing monetization.
According to these stated statistics, the online video is about to see a meteoric rise and so it is said to reach 3,141.2 million digital video viewers. Thus, with the convenient access to social media channels, there is no end to making online video formats, video stories, video themes, trailer templates with 3d animation suite. Everything is possible through video apps.
#7 PicPlayPost App
This video editing app is a free version with some in-app purchases. It offers everything from slideshow to photo collage, video collage, gif maker, and music effects. The video application in all consists of 365 pieces of media to create 30-minute movies that the user can share on any platform in 1080p quality. It personalizes collages with the user's own watermark. This iOS and Android platform attract bakers, fitness, travel bloggers, and dancers to make a free video for their online channels.
Source: PicPlayPost
Key Features:-
Allows users to create and share high-resolution GIFs and videos
One of the unique features include customized video collage with a user's own watermark or business logo
It supports all formats and ratios editing on a video
Different grids, frames, adjustment layers, photo library, editing control help in video making
Access music from particular mobile devices
Let's have a look at its pros-cons.
Pros
Cons

It is the best free version that supports MP4 audio compatibility
It produces one of the most customizable video editing tasks
The videos are designed squarely for smartphones

The transitions with video layers and video masking are not smooth
It has limited musictrack font options
There is no creative control in terms of layout sizing, one has to use standard layouts which is a huge drawback for the app
#8 VideoShow App
This videos app makes memes, creates slideshows, young videographers can also do live dubbing, add effects, GIFs, transitions to personalize the video. Some of the unique features include more than 50 video themes, more than 30 filters, library with more than hundreds of licensed audio tracks. The app also provides users with video compression, easy sharing, and specific square or no crop themes for Instagram.
Source: VideoShow
Key Features:-
It is a one-stop solution which has slideshow feature to collage to memes
For vlog makers, there are many features like themes, filters, and other editing materials for a successful video project online
To post content that is eye-catching the app has a feature set like video overlays, subtitles, mosaic adding, export HD quality
Share on other social media platforms
Let's have a look at its pros-cons.
Pros
Cons

The app is simple to use with intuitive functionalities
The UI/UX of the app is very engaging
The video is exported in HD quality

The app puts watermark in the free version
Advertisements are annoying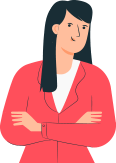 Want to develop video editing software like PicPlayPost or Magisto? Contact us.
#9 GoPro App
With the GoPro app, the professionals or beginners can make a 360-degree video in minutes and is also available on Mac OS. The user interface is made with simplicity by amalgamating the rich integration of features that are capable enough to make a feature film. The app for editing videos helps users to take shots from a distance, with game-changing effects, and also can transform the footage into traditional photos and videos through Reframe functionality. A user can add photo filters, change file formats, and file types according to his needs, have access to the media library and other audio files.
Source: GoPro
Key Feature:-
Provides users with a live preview of the shot taken by them and has full remote control of the camera functions
The app moves a video seamlessly from the camera to the phone even when the user is off the grid
Adjust horizon leveling, trim the video, use a different font for the story, play with the color, sticker, and more
GoPro Plus subscribers can save everything to the cloud and access it anytime, anywhere
Live stream on social media and other compatible video platforms that support an RTMP URL
Let's have a look at its pros-cons.
Pros
Cons

The user interface of the app is simple and intuitive
The app helps in live streaming on social media platforms
The in-app camera has capabilities to make videos efficiently without any glitch effect

The auto feature have way more flexibility
Serious connection issues are faced by the users
#10 PowerDirector App
PowerDirector creates cinematic style movies with creative design tools. The desktop version and mobile version create 4K quality videos from the footages of different devices. Special features like motion tracking, focus on a specific frame, video collages, video stabilization that functions to remove shaky camera moments. It also adds voice overs and creative soundtracks using chroma key compositing.
Source: PowerDirector
Key Features:-
It supports voice-overs, controls brightness, applies effects and transitions with drag & drop
Speed adjustments and video stabilizers for better video quality
Use of green screen editor to replace background by using chroma-key
Upload pictures, audio clips, videos straight to other social networking channels
Premium subscription plan allows users with free ads and distraction-free editing
Let's have a look at its pros and cons.
Pros
Cons

It has simple and effective UI/UX which helps in easy navigation
Video converter is smooth and precisely provides 4K quality resolution
The app has creative effects that engage more online users

No audio effects, no cinematic transitions, no good text effects, very basic color grading
The premium version is expensive
The app lags every time a user adds text or layers
#11 Adobe Premiere Rush
This is an all-in-one cross-device video editor. It works across all devices like phone, tablet, desktop. Instagrammers, vloggers, can make professional and high-quality content by adding musictrack, add titles for free, auto-ducking, voiceovers. They can also apply multiple track timeline video editing while clipping videos. The users can start editing without any watermarks or ad hindrances. The videos can be stored in an adobe creative cloud where they can access it anytime.
Source: Adobe Premiere Rush
Key feature:-
Start video editing without any watermark
Access to advanced soundtracks by Adobe Sensei artificial intelligence for sound balancing (music volume adjustment and auto-ducking)
Easily resize and crop videos from landscape to portrait to square for different channels
Automatic sync to the cloud
Let's have a look at its pros-cons.
Pros
Cons

Users are allowed to include transitions, professional-looking text sliders, and sound check
It has no watermark
Adobe manages the easiest and fastest video editing app

A user cannot edit video clips roughly before dragging them over to the timeline
The app is poorly designed and has a lot of features which are confusing
The app navigation is not user-friendly
After going through all these editing apps, before ending the blog let's have a look at some essential features for your video app development. If you are planning to make a simple but effective online editing tool then these features will match your requirement list.
Essential Features for Video Editing App Development
#1 Trimming and cutting videos: The basic function of the app has to be trimming and cutting the video smoothly without any transitional glitch. The user should be able to place picture-in-picture without any syncing errors with proper time-lapse and positioning.
#2 Special video effects: Allow users to add different filters, Multicam facilities, blending-mode for color combinations, resizing shapes, text overlays, auto-editing, speed control. use of AI technology. Let the user have options to beautify and engage more audiences to its video without any in-app complexity while using these operations.
#3 Audio-effects: There are many sound problems when the videos is exported to some other platforms. If you are planning to develop video edit app, you need to consider this feature. The product video is mainly based on graphics and sound engagement. You should provide users with auto-ducking, voice filters, that help filmmakers or vloggers in rendering the video effectively and without any sound hindrance.
#4 Sharing directly on social media: Provide users with direct access to their social media accounts with airdrop facility to keep the quality of the video intact. This will help them to post directly from the app and avoid switching apps.
#5 Auto-generate by drag and drop: Allow users to drag and drop their favorite clips and other soundtracks. This will give them a manual twirl and then with the application functionality auto-generating makes the editing task quite simpler. Thus, selecting frames, themes, and every other feature will enhance the user's creativity skill set and make the product as per his will.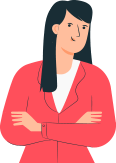 Want to develop best video editing software? Discuss your video app idea with us.
FAQ
1. What are the best free video editing apps?
Here are the video editing apps
Quik app
Inshot app
WeVideo
Magisto
PicPlayPost
VideoShow
GoPro
PowerDirector
Adobe Premiere Rush
2. What app do YouTubers use to edit their videos?
iMovie, Adobe Premiere ProCC, Final Cut ProX, are the video editing apps used by YouTubers. It is fantastic for beginner editors and is completely free.
3. What are the key factors to drive the video editing software industry?
The high penetration of smartphones with in-built cameras and innovative app supportive technology increases the usage of video editing software. Another major component of the inclination is free video editing tools that millennials get in their 5-inch touchscreens. Thus, the editing app market is set to reach UD $1.1billion in the coming years with such an online engagement of users.
4. What features do the video editing app offer?
Trimming and cutting videos
Special video effects (filters, transitions, text overlays, auto-editing ability etc.
Audio effects (music, voice filters, audio mixer)
Sharing on social media platforms
Auto-generate videos by drag and drop functionality
mail
Conclusion
If you are a professional video editor or someone who is looking for an opportunity in the online video world, then there will be always a right time to invest in the digital market. People are more and more drawn towards easy to use online tools for video editing. They are inclined by the idea of doing everything just at their fingertips or taps away. With the growing online marketing business, video and photo edits are the game-changer for the brand build-up and image online.
So, if you have any query or confusion regarding software for video editing, how much time will it take to make a video editing app like Filmora, cost to develop video editing app, then you can discuss it with us. Being a leading mobile apps development company we provide our clients with 30 minutes of free consultation. You just have to fill up the contact us form with your requirements and one of the sales representatives will get back to you shortly.
This page was last edited on August 21st, 2020, at 12:17 PM.