Apps developed by us have been featured in
Committed to Bring Your Mobile App Ideas to Life
Do you want to develop a mobile app for your business? Space-O Technologies knows what it requires to turn your app idea into a successful mobile application. With the experience of developing over 3500 mobile apps for diverse categories and platforms, our mobile app development team gives the right meaning to your mobile app ideas. Our team of tech enthusiasts has successfully served the world's leading brands like Nike, Saint-Gobain, Ferrari, and McAfee and top startups like Glovo, Bevy, and Foodiini with custom app development.
Mobile App Development Services We Offer
iOS App Development
Experience of developing over 2500 iOS apps has made us capable of developing incredible app solutions for iPhone, iPad, Apple Watch, and Apple TV for top enterprises and startups
Android App Development
Our team, of full-stack Android app developers, is dedicated to developing high-end Android apps that smoothly run on multiple Android devices and give a rich performance.
Mobile Web Development
Our mobile web developers provide full-cycle of mobile web development, from wireframing to design and launch in the market, then on to support and maintenance.
React Native App Development
We are specialized in React Native app development, delivering a comprehensive range of services to produce fully-fledged mobile apps for iOS and Android platform.
Hybrid App Development
Already developed over 500 hybrid apps, our team is dedicated to developing such cross-platform mobile apps that run faster on multiple platforms.
Custom App Development
Developing Mobile App Solution to Automize Your Business
Powerful Portfolio of Mobile Apps
Our Work Represent Us
ExpenseTrack

ExpenseTrack is an expense tracking and managing app that is designed and developed by our team of mobile app developers.

PaperTrader

PaperTrader is free to use a real-time stock market simulator. It allows users to practice and refine their knowledge of the stock market and portfolio management.

Journo

Journo is the most sophisticated journal application, allowing iPhone and iPad users to share their own story that they were made to live.

TickTalk

TicTalk is a TV show tracker application, allowing users to follow their favorite TV shows, movies, sports team, and other users.

Bevy

Bevy is an on-demand alcohol delivery app, allowing users to order alcohol, beverages, snacks, and other premium alcohol products from 5pm to 5am across London, UK.

Swype Dating App

Swype is one such dating application which is made for people of Ghana, Africa with some seamless features.
Mobile App Development Process
From Innovative App Idea to Successful Mobile App
1000+ HAPPY CLIENTS
WORLD WIDE
1500+ PROJECT COMPLETED
SUCCESSFULLY
3500 MOBILE APPS DEVELOPED
SUCCESSFULLY
20M+ DOWNLOADS ON OUR
DEVELOPED APPS
Explored Industries
We have explored these industries successfully and developed advanced mobile app solutions for entrepreneurs and startups of these industries.
Why Space-O Technologies?
1
A Trusted Mobile App
Development Partner
Trusted by 1000+ clients worldwide, Space-O Technologies is a trusted mobile app development partner, serving the world's leading brands, enterprises, and startups. We have successfully delivered iOS and Android apps in transportation, on-demand, social networking and other top industries.
2
Experience of Developing
3500+ Mobile Apps
We have spent years in developing featured and chart-topping mobile apps like Glovo, Bevy, and Gallery Guardian. Our experience makes us proficient in developing mobile experiences that impact your users' lives.
3
Domain Expertise
Our team has experience in almost all domains of the industry, including transportation, eCommerce, food and beverage, retail, social networking, and healthcare. In fact, our developed mobile solutions have been covered by TechCrunch, Bloomberg and various other sites. Just discuss your custom application development idea with us and one of our experts will suggest the right solution.
4
100% Transparency Throughout
The Project
We believe in maintaining 100% transparency with our valuable clients. Throughout the project, we keep them updated about the project and its status.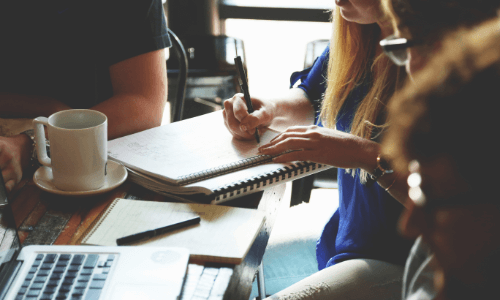 Clients' Experience After Mobile App Development
I am really pleased with the prompt responses I got from Space-O. Inquiries were answered within a very short time and issues were fixed within 12 hours. The Space-O team kept open communication at every stage of the process. Working with them felt like a collaboration resulting in the creation of a platform we are more stan satisfied with. The team took our concept and successfully create the platform we have today. Rakesh and his team really have the clients vision as a priority.
Space-O understood our expectations and were receptive to feedback. The team always resolved issues within 12 hours. The app earned positive feedback and a 400% increase the number of users. Effective QA and QC made development seamless and efficient. The team was communicative and available on available to work on weekends as needed. Bug fixes were always completed within 12-hour time-frame.