How to Create an Online Shopping app like Amazon and Wish?
Did your business also take a hit from the global pandemic? Firstly, you are not alone in this. And secondly, you can double the sales right now with an eCommerce app. Hence, Space-O has brought you an all-in-one guide on how to create a shopping app.
Do you want to grow your business on the scale of Amazon? Well, for that you'll need to create a user-friendly app. Without such an online store app, you are missing on a huge deal, especially when it is the "New Normal".
14% of global retail sales were e-commerce sales. And due to the growing trend, it is expected to get up to 22% by 2023. Therefore, this is the right time to get on board.
So, let's start with the basics.
What is an Online Shopping App?
If you live under a rock, it is most probably possible with the assistance of a shopping app. An online shopping app is an application that allows users to buy or sell all the products like computer hardware, consumer electronics, and any services they want. These native apps help users to get anything they want without moving a muscle and business to make sales 27×7.
Types of Stores for Mobile Commerce
Mobile commerce store app or m-commerce covers various types of industries but they all can be grouped into these three major clusters. 
One Seller Store

These are the online stores that sell products or services by an individual seller. These are the internet's company outlets. These stores are created for branding purposes and eliminating any middle person between the brand and the customer. The best examples are Apple and the Royal Bank of Canada.

Selected Number of Sellers Store

These stores allow products and customer service from a few selected sellers only. These stores are the internet's malls. Different vendors can compete under the same roof and the customer gets to pick from the best in business. The most popular examples of such stores are Amazon, Uber, and Wish.

Multiple Seller Store

The multiple seller stores allow every vendor to find their customers and clients. These are the open internet marketplaces. Anyone can register as a vendor and attract customers and clients directly. The most successful models are eBay and Upwork.
You might be thinking, you have already got your store and an e-commerce website. Why would you need a mobile application too?  
Thus, let's quickly mention a few of the major benefits of having a shopping cart app. 
Benefits of Online Shopping Apps
Increased Customer Reach

Mobile applications are the best way to increase your customer reach without any hassle. This shopping cart app takes your store to the customers who can not visit your mobile store.  

Increased Customer Loyalty

The store and websites are great for sales and brand image, but the shopping applications have the highest customer retention ability. The shopping cart application is always there with them and a user-friendly app lets them purchase with a few taps.  

Additional Facilities

If you make an app for the e-commerce business, your customers get additional facilities for retailers and merchants like easy purchase, inventory status, integration, or access to a wider range of products, wishlist, and reviews from other customers to name just a few. These additional facilities uplift the conversion rate.

Shoppers Prefer Mobile Apps Over e-Commerce Website

Shoppers always prefer a shop app over a website when it comes to smartphones. A single tap is just easier and convenient than opening a browser and searching for your website. 

Rich Feedback

As a business, you can get the most genuine feedback on your products through the application. The shop app gives the buyers a chance to give you their opinion and reviews instantly or after using the product for a while. This enables you to enhance your customer support and make your product a bit more polished. 
So, are you convinced? Good, now is the time to create a shopping app for your business.
Therefore, without any further ado, let's get started.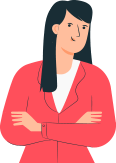 Want to get all these benefits by developing your own shopping app like Amazon? We can help you.
How to Create a Mobile Shopping App?
Market Analysis

No matter what kind of mobile app you are making, this is the first step every project needs. To make the most out of your mobile app, you need to have detailed market research and promotion analysis.

Whenever you are planning to create a mobile application project, these are the areas where you need to pay the most attention.

Consumer Demographics: Before making any sales, you should be sure about various categories of your customer base and integration. It defines the presentation of your products or services. The different audience needs different ways of showcasing your commodities to be assured of success.
Niche Competitors:

If you want to compete, know your competitors well. Study their app design available in back office, features, and research what people like about their app and what they don't? Try to find their strengths and rooms for improvement and implement them in your app design. 

As we know,

"While it is wise to learn from experience, it is wiser to learn from the experiences of others." ― Rick Warren.

Specifications & Prototype

After getting a clear idea about what you are designing and whom for, it is time to get the specification and prototype ready.

Depending on the target audience and the business model, the list of MVP features and functionality is finalized. For example, if it is a book shopping app, it should have a preview of the book, and if it is a grocery shopping app, it must include pay by coupons and discounts. Why? Discounts are the easiest way to allure your customers.

This listing of the functionalities and MVP features of the mobile shopping app on paper is called Specifications. Once it is done, we move onto the prototype.      

A prototype is the first glance of how the mobile shopping app would look like. You can create a prototype with help of any app builder and if you do not want to learn them, the classic pen and paper would do just fine. Make sure you cover every visual aspect of the app so that you can create the app effortlessly.  

Remember the more time you spend in finalizing the specification & prototype, the fewer time retailers waste during the mobile app development.

App Design

Designing the app is the most crucial part when you create a shopping app. The best way to make a shopping app successful is by designing it for the users. This can be achieved only if you have researched the market well.  

Now, in designing, there are basically two branches.

UI Design:

UI design stands for User Interface Design. This includes every interaction that the app has with the customers. The functions, buttons, color schemes, and post types come under the UI design. The best shopping apps have an easy-to-use and user-friendly interface. It allows customers to interact with the app intuitively and understand the app better.     

UX Design:

UX Design stands for User Experience Design. This includes the feeling that customers get while using the app. Smooth scrolls, easy to read fonts, and font sizes, and the performance of the app come under UX design. You need to ensure that making payments for the purchase should be smooth and secure. It must incorporate payment gateways, such as various payment gateways apps, credit card details, and net banking to enhance customer experience.

When both UI and UX design are done right, nothing can stop your app from being an instant hit.

"If you do build a great experience, customers tell each other about that. Word of mouth is very powerful." ― Jeff Bezos

Choose the Right Platform

To create a shopping app that can grow your business the most, you need to be clever while choosing the eCommerce platform. iOS and Android are the dominant eCommerce platforms in the mobile app market. You can choose any one of them based on your market research, but make sure to select at least one of them.

If you select the Android operating system, you get a vast market to grow. Countries like China and India are one of the fastest-growing markets for smartphones and Android is dominating that arena. But if you choose iOS, users from North America and Eastern Europe prefer iOS. And these are the customers that are willing to pay more. 

Another benefit pushing you to create a shopping app for iOS is that it takes less time as you need to design it for only the latest two versions. Whereas, an Android-based shopping app needs to be designed for a wide range of devices and screen sizes. Of Course, you can limit it to some particular devices but that is not as efficient.    

Thus, the middle ground is to make a shopping app compatible with both iOS and Android. We recommend you to design it first for IOS and then for Android.

App Development & Testing

Mobile app development is nothing but coding. It brings the design to real life. This is the most vital part of the creation process. Smooth functionality, usability, and performance, it all depends on app development.

If not anywhere, here is the need to call a professional software development company. Since the code needs to be simple and functional at the same time, it is nothing but being wise to hire app developers. Even if you know how to code, calling developers saves a ton of your time that you can utilize in other departments of the business. 

Moreover, developing an application is not a one time process. It needs to be tested regularly and updated and modified accordingly by the QA engineer. Testing the shopping app before making it live is unavoidable.      

As you want to create a shopping app, it has to support online transactions and shipping integrations. Which needs utmost secured coding skills and rigorous testing before launching the application. 

If not done right, you might face a lawsuit and brand degradation. Which is way more expensive than hiring a professional app builder.
"A brand for a company is like a reputation for a person. You earn reputation by trying to do hard things well." ― Jeff Bezos.
Alright! We have discussed the process of getting your shopping app ready in detail. But we should give you a few heads up before you undock in the back office. 
Online Shopping Apps Features
When we talk about to make a shopping application, some features are must to include. These features define your app as an online shop app. As there are many such features depending upon the purpose of your online shop, we have tried to keep it as basic as possible.  
Without these functions, your online store app might not classify as one.
Online Payment

It is impossible to create a shopping app without facilitating an online payment gateway. We recommend you to facilitate as many payment methods as you can such as google wallets, credit card details, and debit cards with an only email address, phone number, and essential detail. This adds to customer satisfaction and loyalty. Users are more likely to convert into customers when they can purchase effortlessly and conveniently. 

Having said that, you need to be careful as well with security and privacy policy. Cyber frauds are always ready to intervene in online transactions and cause harm. As the online store owner, you need to take care of such possibilities by putting all your resources into the shopping app development.   

Shopping Cart

Call it a shopping cart, bucket, or trolly, we can find this feature in every top-notch online shopping. It enhances the shopping experience. It encourages users to purchase more than one item at a time. 

Imagine if you have to make a separate shipping transaction for every item on your grocery list. It is just not practical. Thus, let your users purchase as many products as they want from virtual reality.

Search Bar

When we are talking about online shopping, it needs to handle plenty of products, with or without shipping charges. If you do not provide your app stores with a product search bar, it is next to impossible for them to find what they are looking for. And if the users are not able to find offers, then how are they going to purchase those offers?   

Thus, the search feature is as essential as a salesperson in a showroom.  

Wishlist

Wishlist is a feature that makes customers visit online shops again. This feature enables the user to keep an eye on the products which are currently out of stock or unavailable for any reason. This way they can purchase the commodity as soon as it is available again.

It also helps you in analyzing which product is in much demand.

And if once the customer has reached their product of interest, just do not make them go through the search again.

Push Notifications

Push notifications remind the user to check out the app for new products or the products on their wishlist. It is quite natural for a user to install the app and forget about it. It is the push notification that keeps them interested in your app.

But you have to keep a delicate balance with this one. Too many push notifications can annoy users and can decrease user engagement. Thus only notify them of great deals, marketing promotions, and their product tracking.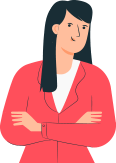 Do you want to integrate all these features or have your own list of features? Just share it with us and we will guide you further!
5 Ux Design Tips For Shopping App
We all know the importance of an effective Ux design for an eCommerce app. When it comes to creating native apps for an online store, the customers expect the best shopping experience and they better get it. Because, unlike other shopping apps, your sales channel directly depends on the customer experience of the mobile application.  
Therefore, it is necessary to look at some UX design tips before creating an eCommerce app.
First UX And Then UI

Define the experience you want your customers to have, and then achieve that by designing the proper UI/UX and UI work interconnectedly and hence, unnecessary buttons or elements might take its toll on Ux design.

Thus you must design your interface to give your customers a great experience and not the other way around.     

The Three Tap Rule

It has been proven that every step you make your customers take, you reduce 20% of your customers. Customers these days have many alternative options where they can get anything they want effortlessly. Thus to keep up with these facts, ensure that your customers can get to any product they want in not more than three taps.    

Product Ratings & Reviews

Let your customers rate and review the products and offers. This feature creates a win-win situation. As a user, they feel heard, and you get great ideas to improve your product as a business.

Furthermore, it helps a lot to convert a user into a customer. Users can see great reviews and it encourages them to buy the product with discounts.

Color Schemes

Yes! You read it right. Colors play a bigger role in user experience than you might think. It can single-handedly make or break the Ux design of your eCommerce app. The biggest online stores have a dedicated team of designers for color schemes.    

Every color has a different physiological effect on users. So, you need to be picky when selecting colors. Most of the time, a plain white background for your product photo gallery showcase works best.   

Seamless Checkout & Payment Process

If we have to pick the single most vital user engagement for an eCommerce shopping application, it might be the Payment system. No matter how great your app is, if the customers are not able to make payments with a credit card seamlessly, it just will not work.  

You need to make the checkout process as easy as possible. Allowing the customer to pay with multiple payment options and payment gateways such as the Apple Pay for the App Store, Google Pay for Google Play Store, net banking, credit card details, or even cash on delivery works wonders. The customers must pay according to their convenience.  
Unique Key Points for Successful Shopping App Development
Make It Simple

As you must have already heard, "Simplicity is the key to success." Shopping apps should have a user-friendly interface. It should make the shopping experience enjoyable without much distractions and clutter.

Solve a Problem

Ensure that your shopping app development solves a problem that nobody else has an answer for. This unique feature can stand apart your app from others. It may be in payment gateway, customer support, or app design. There must be something unique about your app.  

Give It For Free

The chances of your app getting download rise exponentially if the app is free to download. Now, we are not saying that cut your profits for this. But, this is the best way your app reaches more smartphone users which can be converted into customers easily.

Integrate Social Media Account

You would be amazed to know that 43% of customers globally use social media to research the products. Social media account like Facebook, Instagram is the biggest advertisement platform for e-commerce promotion and marketing tools. Thus, one just could not afford to avoid social networks and an account. 
How Much does it Cost to Build a Shopping App?
The cost of building native apps is highly subjective. The final cost depends on many factors as the complexity of the app, location, the eCommerce platform for which the app is being built (e.g. Google Play Store, App Stores, or both), time to build the mobile store app, and the most variable- per hour charges of the app builder.     
No two apps can be evaluated equally, and at the same time, the same app can be built for different costs. It all depends on the app builder and events.
However, a basic formula for estimating the cost of app development is simple.
Total cost = Total Development Hours x Cost Per Hour
Now, depending upon the complexity of the app, it may take anything from around 250 hours to more than 700 working hours. And of course, the efficiency of the developer also plays a huge role.
If you want to get into the details of every aspect adding to the cost, we have published a complete guide of app development cost that covering everything you need to know.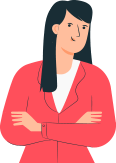 Want a detailed cost breakdown for your shopping app development?
FAQ
How do I create an online shopping app?

Simple steps to create an online shopping app.

Step1: Marketplace Analysis
Step2: Specifications & Prototype
Step3: App Design
Step4: Choose the Right Platform
Step5: App Development & Testing

How to make your shopping app like Amazon?

You can make a shopping app or shipping app like Amazon for your business by following the above steps. Or if you want to create an app even better than Amazon, then contact us. We will get it done for you.  

How do I make an Android shopping app?

For making an Android shopping app, you need to follow the Android guidelines. These are to make sure your app runs seamlessly on every Android device of various screen sizes.

How do you make an app for a store?

To make an app store, you have two options, make it yourself if you have coding skills and knowledge. Or hire professionals for getting your job done quickly and efficiently and attach payment gateways.
Conclusion
Do you already have awesome ideas about your shopping app? Or, all you know is that you need a shopping app similar to Amazon. Whichever the case may be, this blog will guide you through every step. And if you want to give it an extra edge, you can rely on Space-O.
We are a leading mobile app development company in Toronto with more than 1000 clients all over the world. We have over 1500 successful projects glorifying our portfolio. So, tell us your amazing ideas and save your time and money.
We hope after reading this blog, you would never need to ask "how to create a shopping app?" again. If you enjoyed reading this blog, we have a lot of such interesting blogs waiting for you such as "Best App Ideas That Could Change The World". Thank you for your undivided attention.
This page was last edited on November 23rd, 2020, at 9:27 AM.